Chef Comforts: How To Make Fort Greene's Go-To Chicken Curry
The owner of the K Rd bakery and sandwich joint shares his favourite Indian chicken curry made from scratch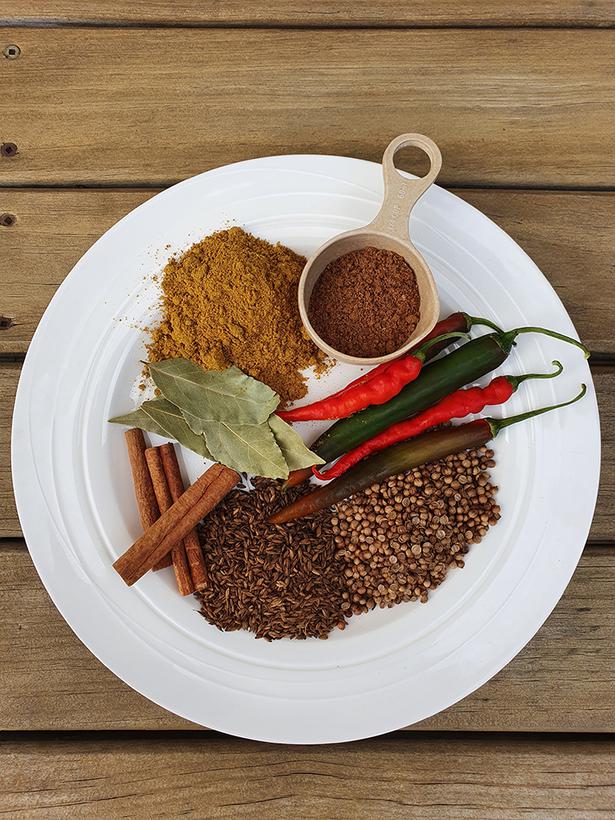 Wednesday April 15, 2020
My go-to comfort dish is an Indian chicken curry made from scratch. Every time I need to think of a comfort food dish (and I have the time), I come back to this. I was born in England and my godmother is from India. My first full sentence sitting in the high chair was ''more samosas please'', so this dish has an emotional significance to me. When making curry I don't adhere to a specific style. I tend to just free flow. —  Liam Fox, owner-chef of Fort Greene 

READ: St Kevins Arcade Sandwich Joint Fort Greene Moves To K Rd
INDIAN CHICKEN CURRY RECIPE
Serves 4 with leftovers
Garam Masala
3 Tbsp butter
1 Tbsp brown mustard seeds
2 Tbsp garam masala
3 bay leaves
3 cinnamon sticks
20 curry leaves (if you can get them)
Curry
Oil
3 white onions, diced 
10 cloves garlic, crushed
5 red chillies, finely chopped
1 finger of ginger, peeled and finely chopped
2 Tbsp cumin seeds, toasted and ground
3 Tbsp coriander seeds, toasted and ground
2 tsp turmeric powder
5 cloves
5 green cardamom
2 kg of chicken on the bone (I broke down 2 whole small free range chickens)
2 tsp salt
2 cans chopped peeled tomatoes
1 can coconut cream
2 Tbsp sugar
Fresh coriander, to serve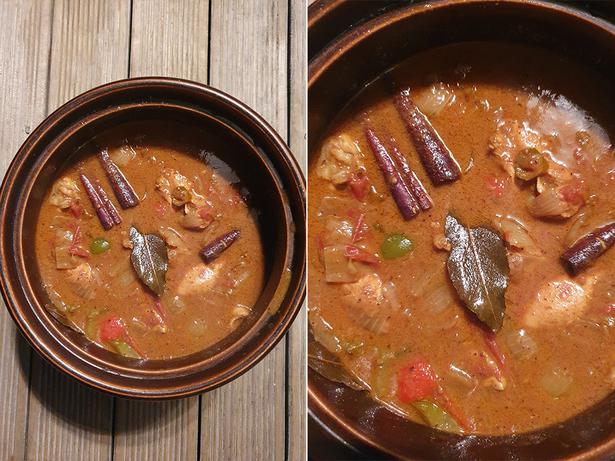 1. Temper the garam masala mix on low temperature for about 5 minutes.
2. In a large pot warm the oil. Add the onion and garlic, cooking for 2-3 minutes to soften.
3. Add the chillies and ginger, stirring through for a couple of minutes until fragrant.
4. Add to the tempered garam masala mix and continue cooking on low heat until the ingredients soften.
5. Add the cumin seeds, coriander seeds, turmeric, cloves, cardamom, chicken, and salt and stir to combine. Increase the heat.
6. Add the tomatoes, coconut cream and sugar and bring to simmer for about 90 minutes as slowly as possible.
7. Garnish with fresh coriander to serve.
Share this: