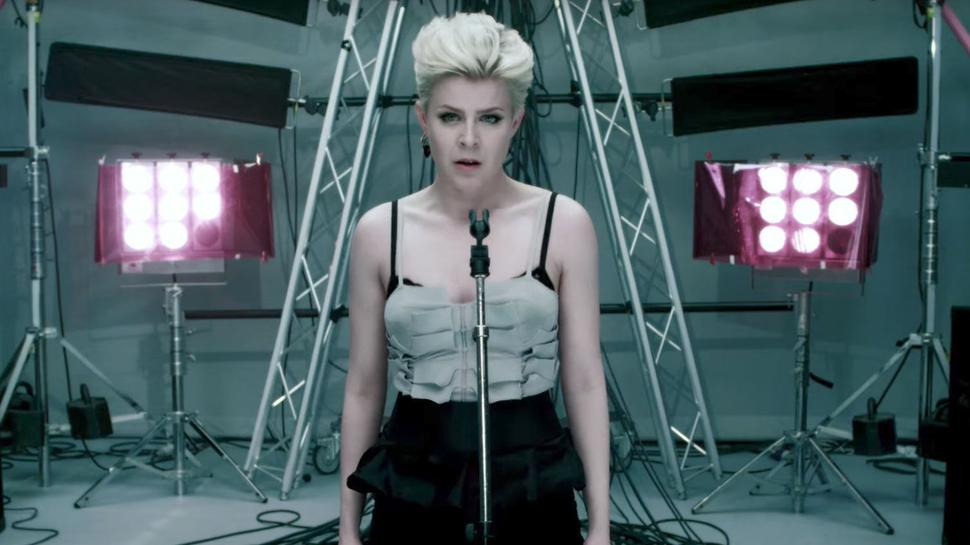 Watch & Listen: Self-Isolation Songs To Suit Your Mood
Feeling reflective? Need to get up and dance? We've picked out a few good songs to get you through the days ahead
Tuesday March 31, 2020
Anxious, sad, lonely, worried — these are all legitimate feelings right now.
One thing's for sure — music will always be the elixir of life's trials and tribulations, and whether you're self-isolating alone or need some much-needed time-out from the people in your bubble, we've selected a few songs that are helping us get through this period, some featuring lyrics articulating how we're feeling much better than we can. 
READ: 25 Of The Most Fashionable Films For Some Sartorial Escapism
In the mood for a dramatic ballad to sob to or a raging sad banger to sweat the stress away? The below suggestions just might do you some good.
Let it out. 
FEELING BLUE?
Wake Up Alone by Amy Winehouse (2007)
"Run around just so I don't have to think about thinking / That silent sense of content that everyone gets /Just disappears 'soon as the sun sets."
All By Myself by Celine Dion (1996)
"All by myself / Don't wanna be all by myself / Anymore."
Drive by The Cars (1984)
"You can't go on / Thinking nothing's wrong / Who's gonna drive you home /Tonight?"
World Alone by Lorde (2013)
"Let 'em talk 'cause we're dancing in this world alone / We're all alone / We're alone."
FEELING REFLECTIVE?
Imagine by John Lennon (1971)....(no celebrity interpretations, please)
"Imagine no possessions / I wonder if you can / No need for greed or hunger / A brotherhood of man."
Bittersweet Symphony by The Verve (1997)
"Cause it's a bittersweet symphony this life / Trying to make ends meet, trying to find some money then you die."
Oh What A World by Kacey Musgraves (2019)
"Oh, what a world, don't wanna leave / All kinds of magic all around us, it's hard to believe."
FEELING OPTIMISTIC?
Someday We'll Be Together by The Supremes (1969)
"You're far away from me my love, and just as sure my / My baby as there are stars above / I wanna say, I wanna say, I wanna say someday we'll be together."
Me, Myself and I by Beyonce (2001)
"Me, myself, and I, that's all I got in the end / That's what I found out / And it ain't no need to cry, I took a vow that from now on/ I'm gon' my own best friend."
NEED TO GET UP AND DANCE? (AKA SAD BANGERS)
Dancing On My Own by Robyn (2010)
"I'm just gonna dance all night / I'm all messed up, I'm so outta line / Stilettos on broken bottles / I'm spinning around in circles."
Enjoy The Silence by Depeche Mode (1990)
"All I ever wanted / All I ever needed / Is here in my arms / Words are very unnecessary / They can only do harm."
Don't Start Now by Dua Lipa (2019)
"Don't show up, don't come out / Don't start caring about me now / Walk away, you know how / Don't start caring about me now."
Shake It Out by Florence & The Machine (2012)
"Shake it out, shake it out, ooh whoa / And it's hard to dance with a devil on your back / So shake him off, oh whoa."
Teardrops by Womack & Womack (1988)
"And the music don't feel like it did when I felt it with you / Nothing that I do or feel ever feels like I felt it with you."
Chandelier by Sia (2014)
"I'm gonna swing from the chandelier, from the chandelier / I'm gonna live like tomorrow doesn't exist."
Let Forever Be by The Chemical Brothers (1999)
"And how does it feel like to let forever be / And how does it feel like to spend a little lifetime / Sitting in the gutter screaming symphony."
FEELING ANGRY?
Fighter by Christina Aguilera (2000)
"'Cause it makes me that much stronger /Makes me work a little bit harder / It makes me that much wiser / So thanks for making me a fighter."
Breathe by The Prodigy (1996)
"Breathe the pressure / Come play my game, I'll test ya / Psychosomatic, addict, insane."
Share this: