SPONSORED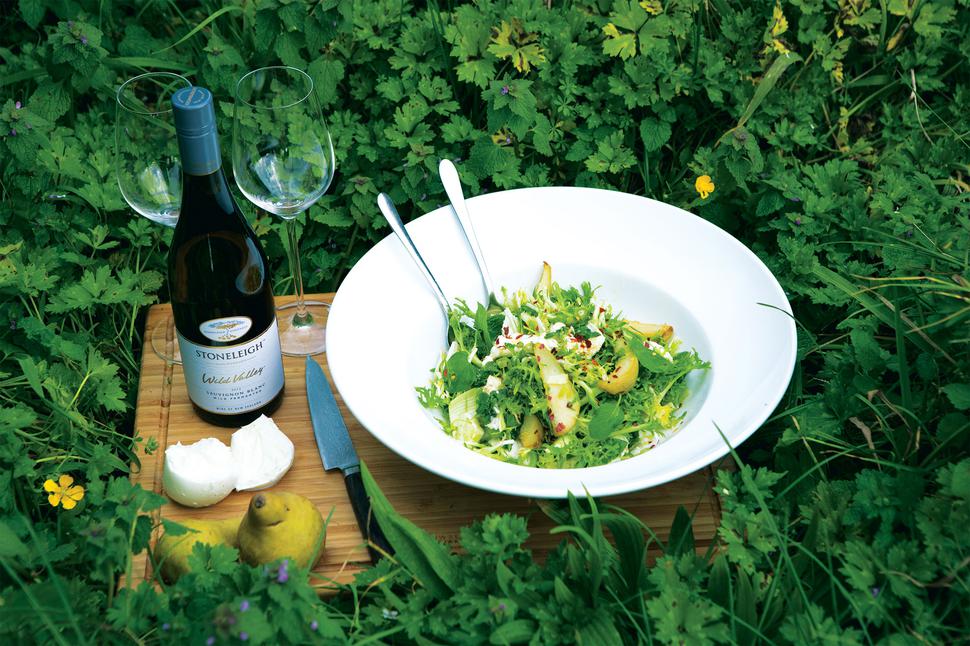 Clevedon Buffalo Mozzarella Salad
When all hands are on deck, here's a quick and easy recipe to create onboard
Sunday Feb. 18, 2018
For a dish easily recreated onboard a superyacht (for those days when your private chef has the day off), look no further than this salad from acclaimed chef Sean Connolly.
Salad
100g smoked streaky bacon
2 pears, sliced
1 tsp dry chilli flakes
50ml honey
1 lemon
1 fennel bulb, thinly sliced
120g frisee lettuce
Small bunch mint leaves
4 pieces of Clevedon Valley Buffalo mozzarella
Dressing
75ml red wine
Sea salt flakes
3 twists ground white pepper
100ml extra virgin olive oil
1. Cook the bacon until golden brown and crispy. Remove from the pan and set aside.
2. Turn the heat up and pan-roast the pears in the bacon fat. Sprinkle with dry chilli flakes, add the honey and a squeeze of lemon juice.
3. Remove roasted pears from the pan and set aside. Deglaze the pan with red wine. The juices from the pan will become the dressing for your salad.
4. Mix the salad of fennel, frisee, mint and bacon and drizzle with the pan juices. Season with salt flakes and freshly ground pepper.
TO SERVE
Transfer the mixed salad to bowls and

top with pan-roasted pears.

Finish with ripped buffalo mozzarella

and drizzle with olive oil.
WINE TO MATCH
Stoneleigh Wild Valley Sauvignon Blanc Impress your guests with this rich complex sauvignon from the Stoneleigh Wild Valley range. The peach and nectarine stone fruit flavours of this delicious wine are made even more extraordinary and complex through a wild fermentation process.
• The Volvo Ocean Race Auckland Stopover is proud to be supported by Stoneleigh, Viaduct Harbour and Viva. 

Share this:
WHERE TO EAT & DRINK AT THE VIADUCT
SUMMER FASHION FOR THE WATERFRONT
More Culture / Volvo Ocean Race