SPONSORED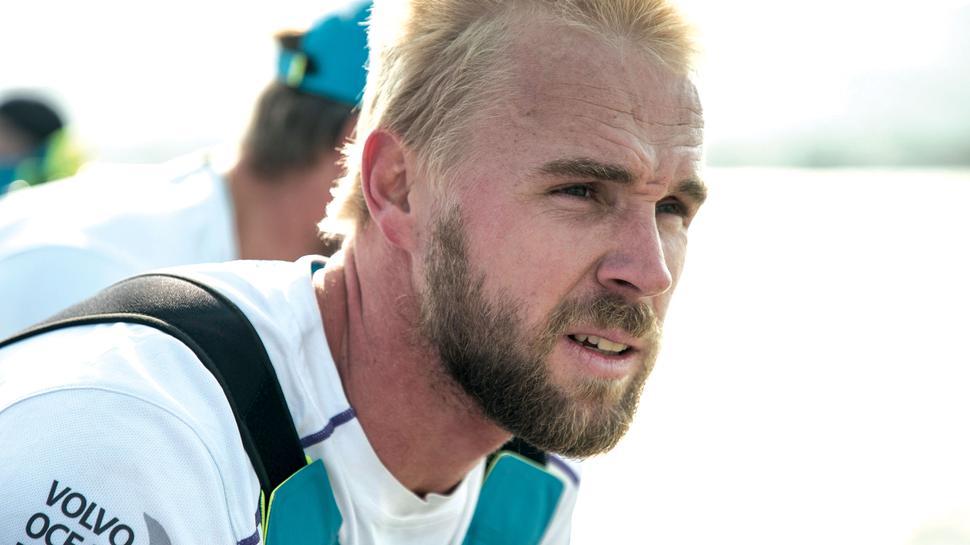 Q&A With Brad Farrand From Team AkzoNobel (NZ)
Sunday Feb. 25, 2018
Favourite music/song/podcast you listen to on board?
Alt-J's latest album Relaxer (below) has been getting plenty of airtime on my headphones recently.
Best way to unwind for sleep?
Quite often we fall into our bunks exhausted after four hours on deck and go straight to sleep. Otherwise, the best way to get some undisturbed sleep is to get the earphones in with some good tunes and drown out the various noises on board — especially groaning of the ropes and (even worse, sometimes) the snoring of the other crew.=
Beauty tip for days spent at sea?
The hands take a battering offshore from being constantly wet, so hand cream can be a lifesaver to avoid cracked skin. Good to avoid nappy rash in the nether regions too, on occasion.
Preferred sunblock?
We use Eucerin 30+ Sun Creme on board team AkzoNobel. It works great and is not too oily like a lot of sunblocks out there can be.
Favourite on-board meal?
It's mostly freeze-dried meals that we reconstitute with water, like astronauts do. It tastes way better than it sounds. In terms of favourites — everyone on board knows to stay away from my Back Country Cottage Pie.
Thing you miss most about home?
The coffee and potato hash from my local cafe in Kerikeri — The Village Cafe. The last two weeks in Hong Kong and China have really reminded me how good we have it back home.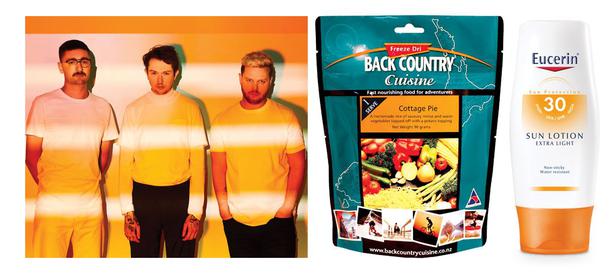 What will you never want to see again once back?
I never want to see a crewmate doing their business off the back of the boat again, or eat freeze-dried kebab curry.
What did you look forward to in Auckland?
Finding myself the nearest flat white coffee to keep me awake during the first day onshore after three weeks at sea.
Hardest thing about being on the race?
It's an eight-month marathon. You have to stay focused and motivated to deliver a consistent performance leg after leg.
Best thing about being on the race?
Travelling the world. Seeing incredible endangered wildlife species, sailing past amazing places all around the globe – and doing it all with a great team of people.
Most harrowing/terrifying experience during the race?
That would have to be breaking off our mast track in the middle of the Southern Ocean and knowing that I'd be the one going up the mast in up to 50 knots of wind and mountainous waves to get the mainsail down and fix the damage.
Most uplifting/best experience during the race?
Our team hasn't had many things go our way so far but, nevertheless, it has been really motivating to see how everyone keeps pushing through and focusing on improving every leg. We had our firsttop-three result in Hong Kong and won our first In-Port Race there so maybe the momentum is with us now.
On a serious note, during your time sailing, have you noticed changes to the ocean environment and, if so, what?
I've grown up sailing on the ocean and it's sad to see, even in my lifetime, the increase in plastic waste and the decrease in the sea life. These are two negative trends that we are reminded of out here on the ocean on a daily basis. They aren't easy problems to fix. Plastic waste awareness has been one of the biggest talking points during this Volvo Ocean Race and, hopefully, we can help get the message to a wider audience.
Share this:
WHERE TO EAT & DRINK AT THE VIADUCT
SUMMER FASHION FOR THE WATERFRONT
More Culture / Volvo Ocean Race