SPONSORED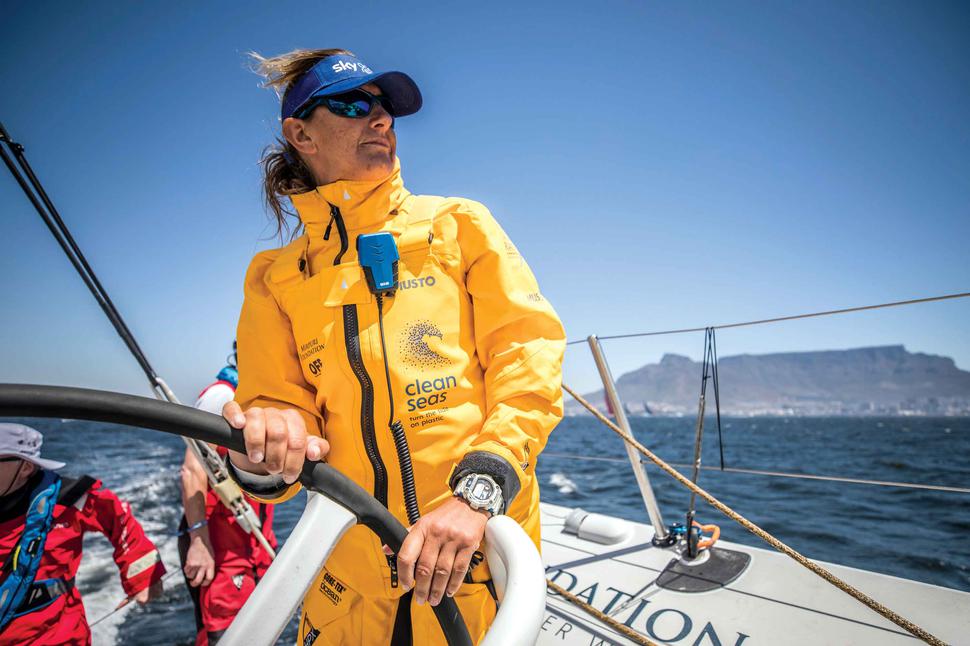 Raising the Mast for Women
We find out how the female sailors are tackling the challenges - on and off the water - in a predominantly male-dominated sport
Sunday March 4, 2018
Inclusion and diversity practices are of the utmost importance to the Volvo Ocean Race, which has recently adapted crew guidelines to reflect this.
The number of sailors in an all-male crew has been reduced from eight to seven. However, crews may also take two female sailors to make a total of nine; or 10 sailors if the genders are evenly split.
On a race where (hu)manpower is everything, more women are racing than ever before. And in a race that presents huge mental and physical challenges, they are proving themselves inspiring role models to follow.
Viva gathered the thoughts of some involved.
What challenges have you faced as a female in what's predominantly a male-dominated sport?
Most of the challenge is to be able to reach the high-level circuits. You need people to bring you in and most of the sailors first choices are not female. I was lucky to be sailing in Switzerland, where guys were happy to sail with girls and let them do different jobs onboard.
—  Elodie-Jane Mettraux, [SUI] Turn the Tide on Plastic
It's a guy's world and we need to find a place in it, which often means breaking barriers, being persistent and never giving up finding the right guys to give you opportunities to progress your skills and career. Physically I have suffered some injuries and it has been a challenge at times on my body to keep up with the physical strength required on board, especially being a bowman.
—  Sophie Ciszek [AUS] MAPFRE. Instagram @sophieciszek.
I don't see any challenges. I've always been in this sport and it's one of the unique sports where men and women can compete together on a level playing field. We have the same boats and the same sea and the same wind to do the same job and now, with Turn The Tide on Plastic I'm proving it isn't a matter of gender, it's whether you're a good sailor or not. The Volvo Ocean Race is one of the toughest around-the-world races there is, you're sailing against some of the best sailors in the world. We're on onedesign boats, so the only difference is the crew that's on board each boat and it's all about not making any mistakes, minimising the errors to get the best results.
—  Dee Caffari [UK] Turn the Tide on Plastic. Instagram @deecaffari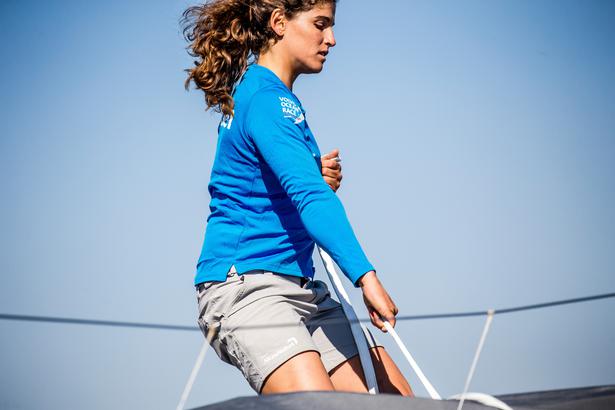 What's the biggest difference between male and female sailors?
Male sailors have more opportunities, but on-board we are all the same. Yes, guys are stronger physically, but everyone is different and if some guys are less mentally tough than others – it's exactly the same for the women.
—  Elodie-Jane Mettraux, [SUI] Turn the Tide on Plastic.
I don't see there is a gender difference, I feel it's getting the right people in the right roles on board. I've got a fully mixed crew and it's about getting the right people in the right positions so that we play to our strengths. It's about sailors and their ability, not whether they're male or female. I'm very lucky, I've sailed most of my career in mixed crews and I think it brings out the best in both, it makes the girls step up and it evens out any testosterone levels in the guys which creates a really nice atmosphere to sail in.
—  Dee Caff ari [UK] Turn the Tide on Plastic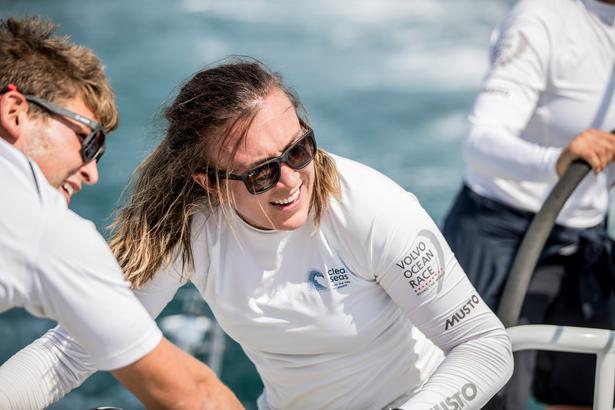 There's plenty of differences but there's also a lot of similarities as well. The biggest difference is that it's a very heavily dominated male sport, so males do get a lot more opportunities. For female sailors coming through, it is a little harder but, with the change in the rules to the race, it's made it a lot easier for women to be getting involved in the sport. Hopefully in the next race you'll see more women in the sport – and hopefully a few more Kiwi women!
—  Bianca Cook [NZ] Turn the Tide on Plastic. Instagram @bianca.cooknz
Ultimately there is no big difference whether you're male or female driving, trimming, doing bow work, navigating… it's all the same and we're all striving for the same thing – to make the boat go fast. Physical strength can be a factor although I'm sure I'm stronger than some guys out there. Through our last campaign with Team SCA, I think we have managed, in all the different roles and skills on- board, to show our ability in a more equal manner. Women have a more systematic way of approaching teamwork and tend to think things through a bit more. Women have a resilience I believe some of these men don't have.
—  Sophie Ciszek [AUS] MAPFRE. Instagram @sophieciszek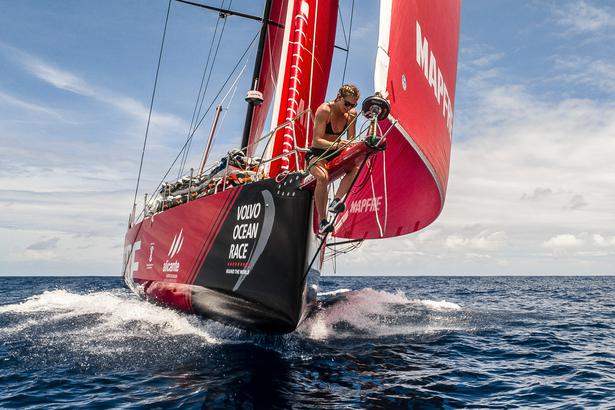 The Magenta Project is a collective of sailors committed to creating equal access and opportunities for female sailors. It was established in 2015 with the founding of Team SCA, an all-female boat in the Volvo Ocean Race, whose crew included Dee Caffari, Sophie Ciszek and Elodie-Jane Mettraux.
 • The Volvo Ocean Race Auckland Stopover is proud to be supported by Stoneleigh, Viaduct Harbour and Viva.
Share this:
WHERE TO EAT & DRINK AT THE VIADUCT
SUMMER FASHION FOR THE WATERFRONT
More Culture / Volvo Ocean Race