SPONSORED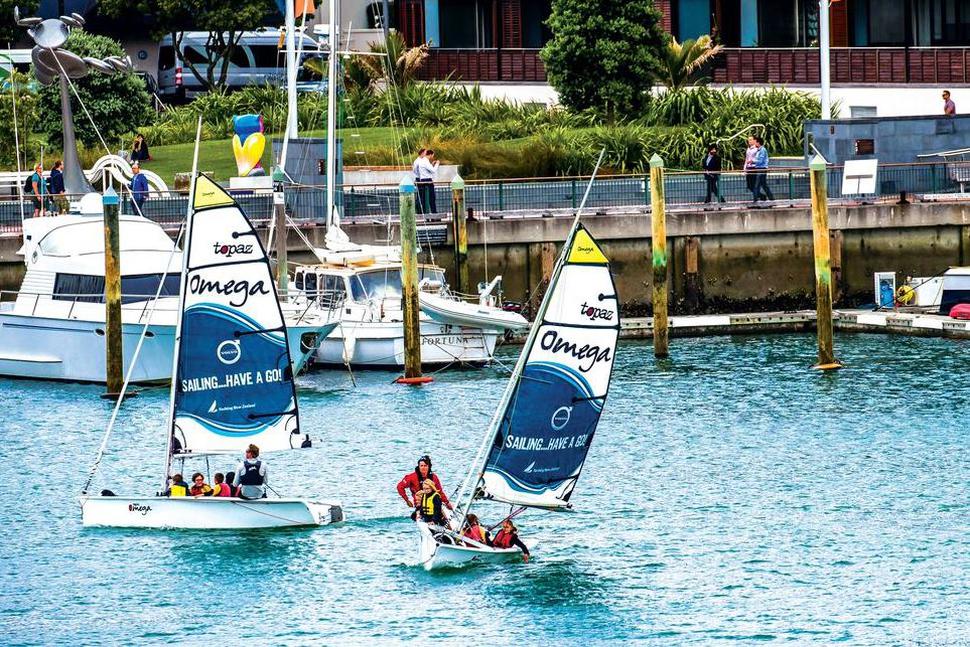 Week Three at The Volvo Ocean Race
The Action Heats Up at Auckland's Race Village
Sunday March 4, 2018
Glorious Auckland; considered by many to be the Volvo Ocean Race's premier stopover. As much for the locals — who back it so enthusiastically — as for the beautiful harbour on which the race village is based.
While the sailors use this precious time on land to catch up on sleep (you can tour the model boat at the village to check out just how grim their sleeping conditions are), you can also be sure they will be partaking in delicious fresh food and cold beverages — neither of which are available on the V065s and are in abundance at perfectly situated Viaduct Harbour restaurants and bars.
At HeadQuarters you may see not only a sailor, but also an M32 catamaran moored casually out front. Or visit the Stoneleigh Courtyard for the best view of all the action on the main stage while you sup on one of their delicious food and wine pairings or a casual frosé (recipe on page 5).
• Stoneleigh Courtyard, Te Wero Island, open 12pm-10pm daily.
Be the next Blair Tuke or Bianca Cook at Volvo Learn-to-Sail Lessons
It seems a crime to celebrate the Volvo Ocean Race without getting out on the water. If you don't have a friend with a launch who can take you amongst the spectator action of the in-port races, these completely free learn-to-sail lessons are an excellent conciliatory treat. Bonus: They may have the benefit of instilling skills that could see winning ocean races in your (or your partner's, or your children's), future.
• Karanga Plaza Steps. Times vary, see more at volvooceanraceauckland.com.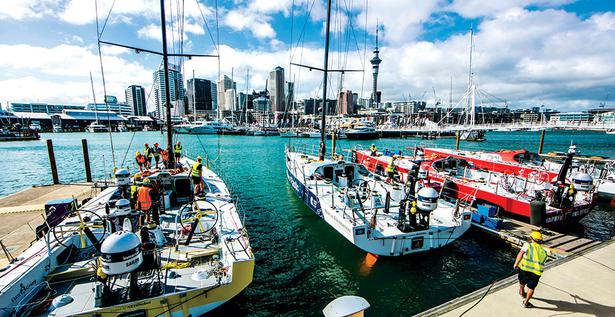 Pit Stop: Because all that Action is Hard Work
Partake in the race village's 'Grinding Challenge' (a simulation of how hard it is to raise the sails onboard the Volvo Ocean 65s) and reward yourself with icy cold goodness from Lalele Organic Gelato. Serving up delicious treats every day during the Auckland Stopover until Tuesday 13th March. When in need of a refreshing pit stop head to their cart located at Viaduct Harbour's Market Square
• Between HeadQuarters and Oyster & Chop.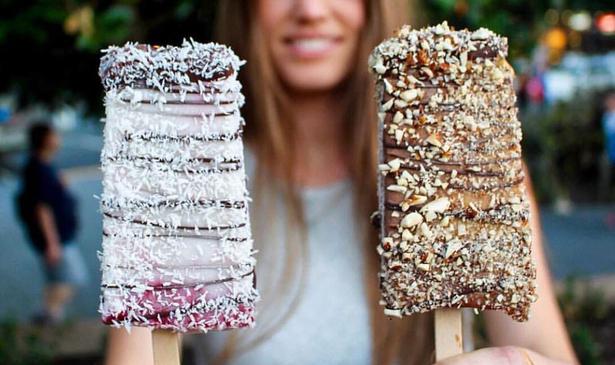 ENTERTAINMENT HIGHLIGHTS
Saturday 10 March
Les Mills Body Balance Main Stage 9am-10am. In-Port Race, On Water 2pm-4pm. Jordan Luck Band, Main Stage 9pm-10pm.
Saturday 17 March 
M32 Peroni Pro-am Race, On Water 2pm. Elemeno P, Main Stage 9pm-10pm.
Sunday 18 March
Closing Ceremony, boats depart Auckland On-Water/Main Stage 12pm-1pm.
Share this:
WHERE TO EAT & DRINK AT THE VIADUCT
SUMMER FASHION FOR THE WATERFRONT
More Culture / Volvo Ocean Race