Wine Matching Advice From Stoneleigh's Winemaker
We speak to Stoneleigh winemaker Jamie Marfell about how to tackle wine matching with confidence
SPONSORED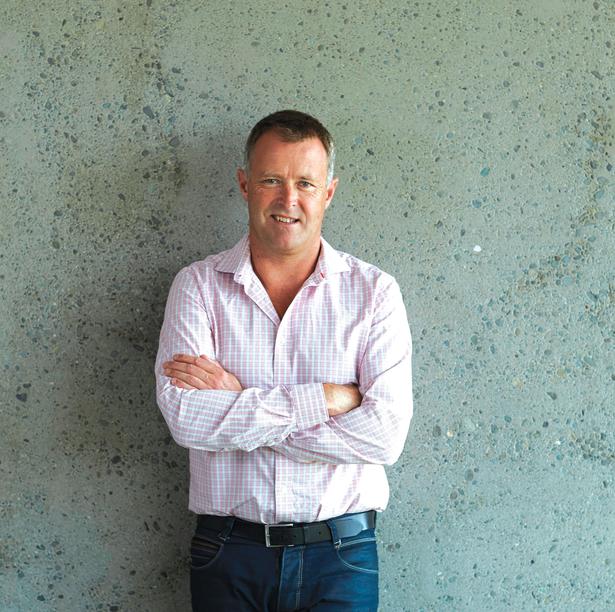 Sunday Feb. 25, 2018
Wine and food are undoubtedly a match made in heaven. But does the thought of navigating through it on your own have you reaching for the rosé in fear? 
Are there basic rules we should work towards?
The classic one is anything out of the sea  — anything that swims, hangs on to rocks or hides in crevices — tends to go with sauvignon blanc. You can make those kinds of generalisations. In New Zealand some of the best proteins we have are from the water. We're so spoilt. Salmon, trout, mussels, clams, lobsters… Basically speaking, the freshness, the cleanliness of our seafood lends itself to the freshness of sauvignon blanc.
And things that run on land?
Things with four legs – now we're talking. They tend to be more pinot noir.
What's your philosophy on wine and food pairings?
We always talk about the wines — your wines are a complement to your food, so it runs kind of parallel, OR, they cut through your food. It's very personal. If you've got something very rich, one option is to have a rich wine. The other option is to have something clean and fresh, which really kind of freshens the wine. For example, if you had something very rich, like a crayfish in butter sauce, the layers of texture and flavour added by wild fermentation would make the Stoneleigh Wild Valley Sauvignon Blanc a deliciously rich accompaniment. Otherwise, a classic sauvignon blanc would act like a sorbet, a palate-cleanser. There is no right or wrong, both work exceptionally well.
What would you serve at good Kiwi barbecue?
Something clean and fresh. You want it to not compete against some of the best, freshest food in the world. Even sausages. I love sausages. You don't want a big heavy red or anything. You just want something that's easy – a nice little Chardonnay or a pinot noir. You don't have to spend a lot of money, you just want something which is complementary. That said, if you've got a complex dish, say you've got venison served with a rich sauce, then you might spend a little more and have a nice complex wine. Most of our food in New Zealand – especially at this time of year – is all about clean fresh flavours; that's why New Zealand wines are such a classic. They have lots of acidity, lots of freshness, it just runs a lovely parallel.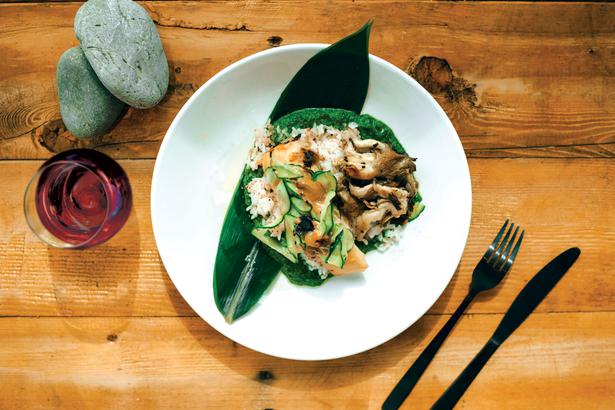 How do you see the role of wine-matching at home?
Most days of the week people get home from work and they just drink what they enjoy, you know? They don't food-and- wine-match, it's an aperitif. Our classic Stoneleigh Sauvignon Blanc is just a beautiful aperitif. You don't need food with it, you start dishing up your sausages or your steak, enjoy your sauvignon blanc and it's all about the freshness. But then once you sit down to actually eat you might think, "I feel like a pinot", or even something a bit lighter like a nice oaky chardonnay. You're wine-matching.
So any steadfast rules we should follow?
Break all the rules! We're quite lucky, especially in the South Island, in Marlborough, all our Stoneleigh wines end up being lighter. New Zealand is all about breaking rules. I'd be quite happy to have mussels and a glass of pinot noir.
Those are the dos, but any don'ts?
Rules people should follow to avoid disaster? No – please, experiment! That's where the joy of wine is. Enjoy what you've got. It's the simple things, you know. Like you might just have a bit of mozzarella and some torn basil leaf and chopped tomato, something really simple like a Caprese salad. Normally you'd put a white wine with it but suddenly a pinot noir could be delicious – the basil could bring out the herbal notes in the wine and all of a sudden you realise "wow that's a good match". I surprise myself all the time. Food searches for nuances in the wine. Sometimes you can be absolutely blown away, something that shouldn't work is incredible. Which is why it's worth throwing away all the rules.
If you've been asked to a friend's home for dinner and don't know what we're eating, what wine should I take? 
Chardonnay's kind of slightly out of vogue, but that's what I'd take. It's kind of a crossover between the white and the red. Our Stoneleigh Latitude Chardonnay has some complexity but also some freshness. It's that kind of mix. If I'm going to someone's place that's what I'd take. 
WINE MATCHING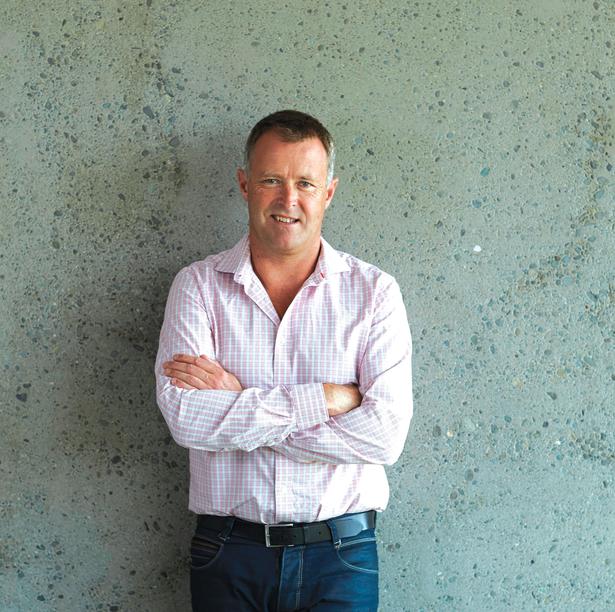 Dish
Miso-braised game fish, sushi rice, oyster mushrooms, pickled cucumber, watercress puree. 
Wine match
Rapaura Series Pinot Noir: In this exciting match, the light raspberry and cherry notes of the Rapaura Series Pinot Noir deliciously balance the earthiness of the mushrooms and salty umami flavours of the game fish.
• Visit the Stoneleigh Courtyard, Te Wero Island, to sample a delectable Taste Adventure with a daring wine pairing that breaks all the rules.
Share this:
WHERE TO EAT & DRINK AT THE VIADUCT
SUMMER FASHION FOR THE WATERFRONT
More Culture / Volvo Ocean Race