Backstage Pass: Kiri Nathan At NZ Fashion Week 2018
After showcasing a stunning solo show yesterday morning, we catch up with Kiri Nathan about celebrating Maori art and culture in her designs
Thursday Aug. 30, 2018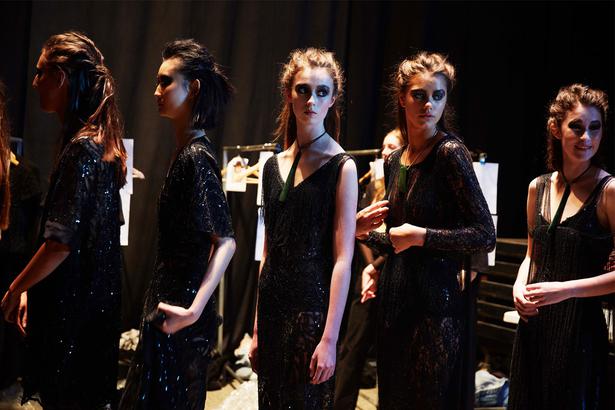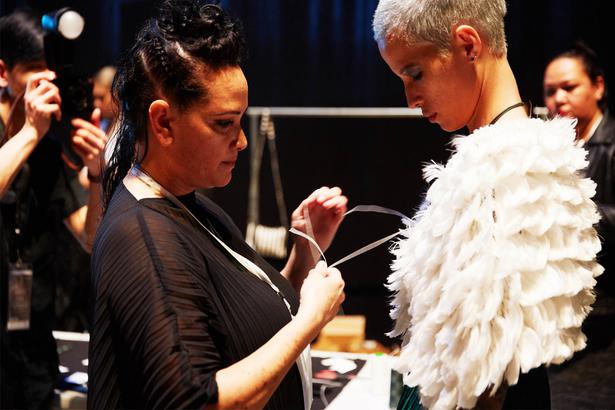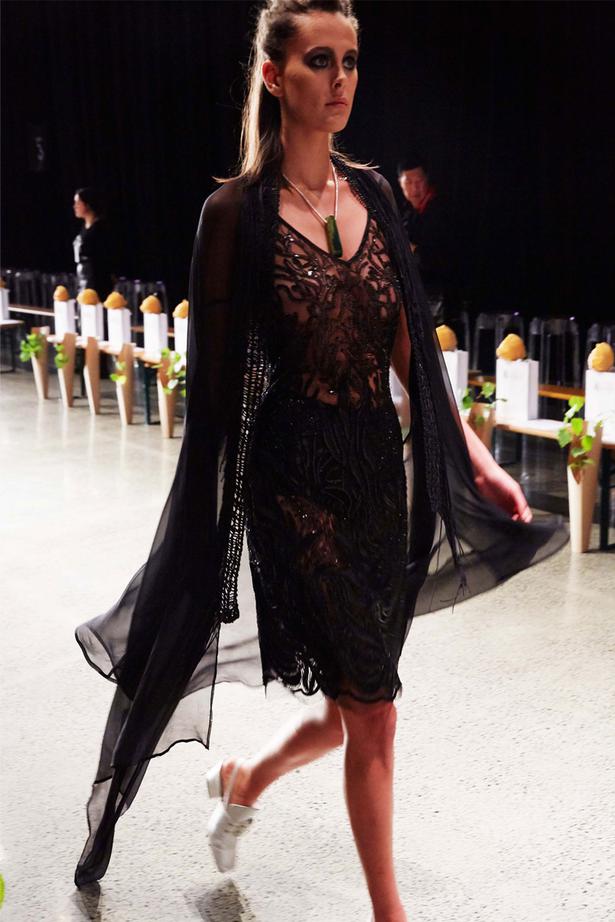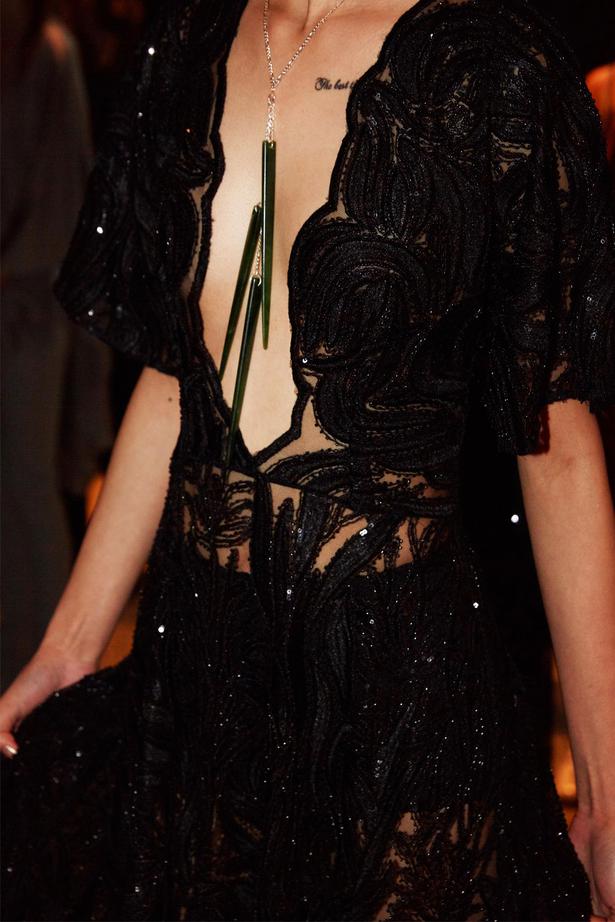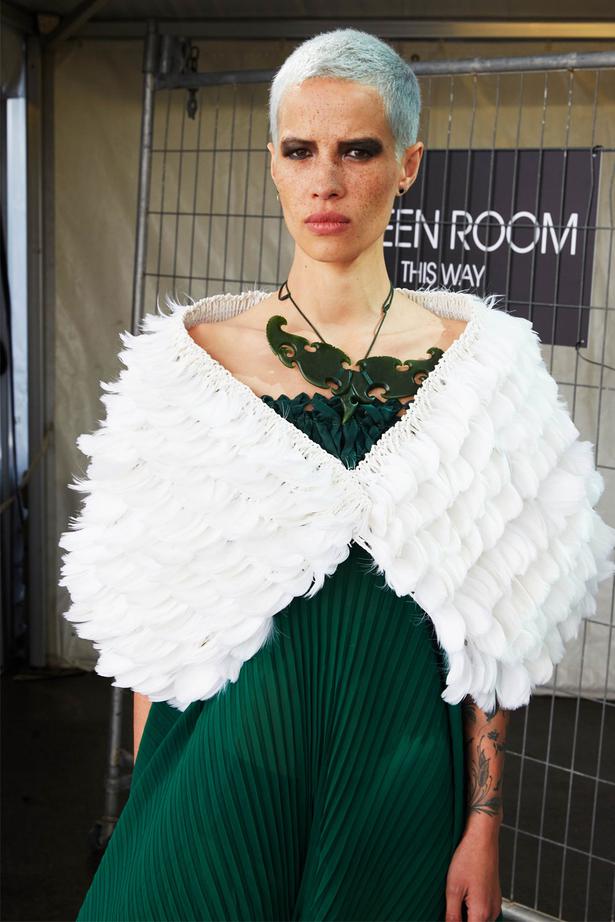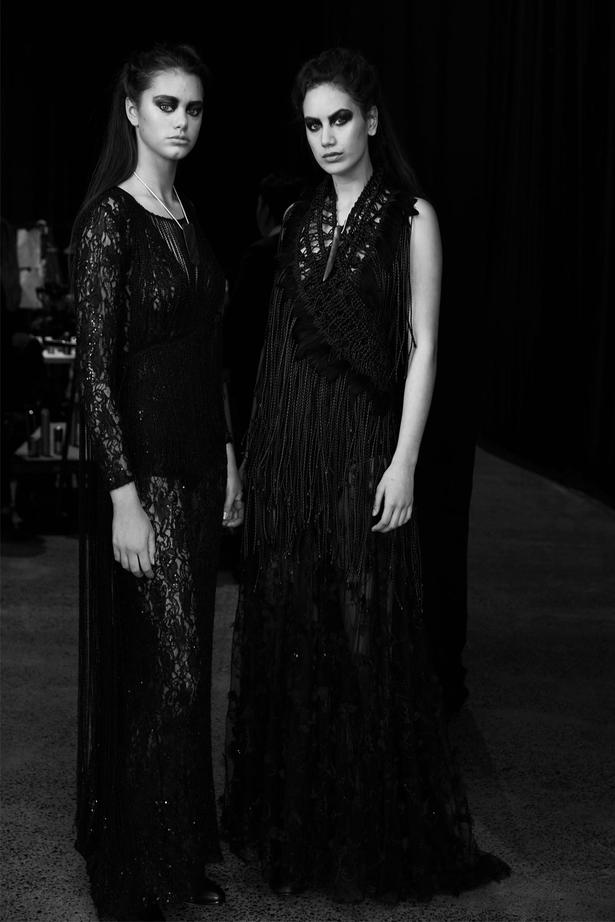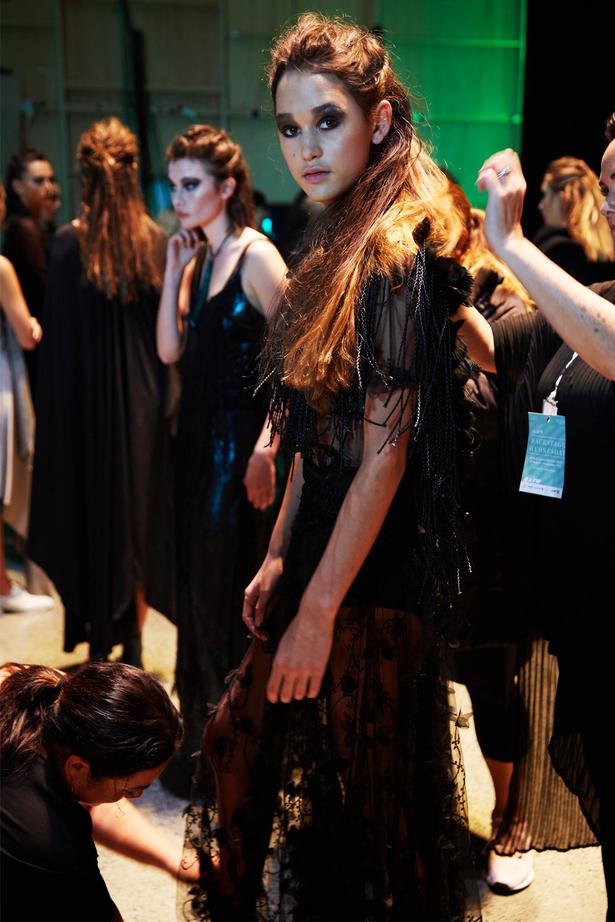 Celebrating Maoridom through her work whether it's garment construction, traditional weaving techniques or stone carving, the Kiri Nathan label is one worth celebrating.
Along with husband Jason Nathan, the duo have gifted visiting celebrities with their works; whether a beautiful Pounamu and contemporary Korowai (Maori cloak) for Beyoncé and Will.I.Am; or gifting fellow designer Karen Walker with a Korowai, the label has a distinctive aesthetic that draws endless inspiration from nature and Maori culture.
"I think the key is to be authentic as a human being and as a designer. Because I am of Maori descent, implementing a Maori aesthetic is a very organic process. "
On her inspiration for her NZFW collection…
"My collections are always inspired by New Zealand and Te Ao Maori. This particular NZFW collection has darkness and light, indulgence and texture, we are celebrating strong femininity. Hand weaving and pounamu are constant features."
On the creative process…
"Our brand is inspired by the beauty and power of New Zealand's natural environment. The creative brief is to celebrate the strength and pride we feel in our country and in Te Ao Maori. Our NZFW invite image was shot by The Hood & Co's Felicia Brunsting, with hair and make-up by superstar Verity Griffiths and all brought to life by rising modelling star Rose from Unique Models."
On her plans for the rest of 2018...
"The Maori Fashion Hikoi through China later this year excites me no end. Helping fellow designers grow their brands is a huge focus and I feel a sense of responsibility. We are also looking to launch our eight-year arts project, He Kakano Ahau, in New Zealand before travelling and exhibiting it globally. Life is full and busy, but I have an incredible husband, kids, friends and whanau that keep us going!"
Share this article:
More Fashion / NZ Fashion Week 2018