The Coolest Looks from the CFDA Awards 2017
Our favourite looks from 'fashion's Oscars', the CFDAs in New York
Tuesday June 6, 2017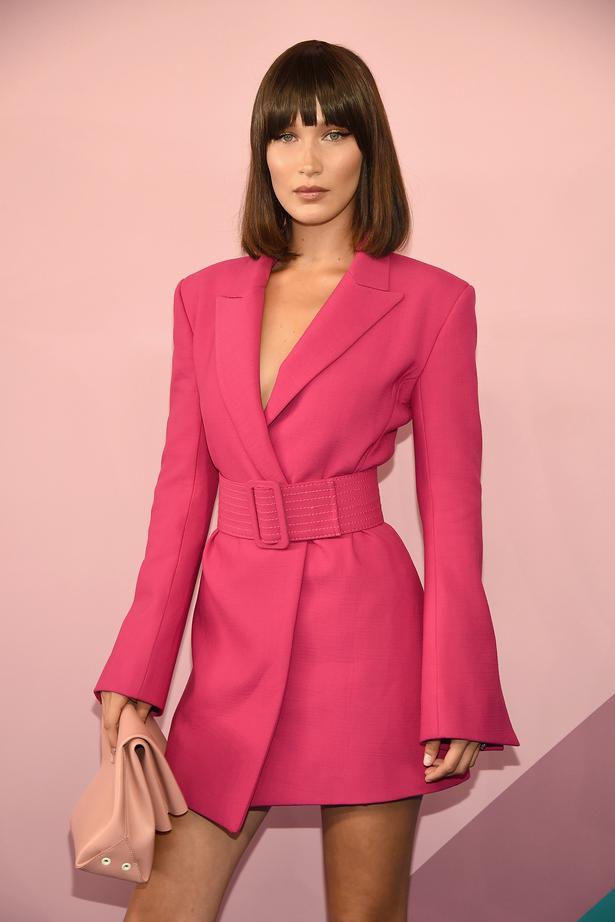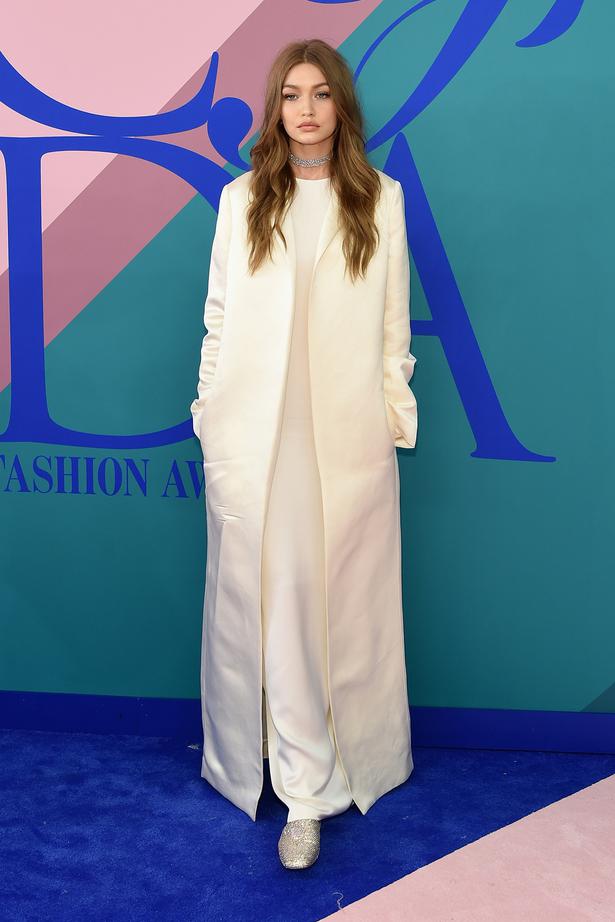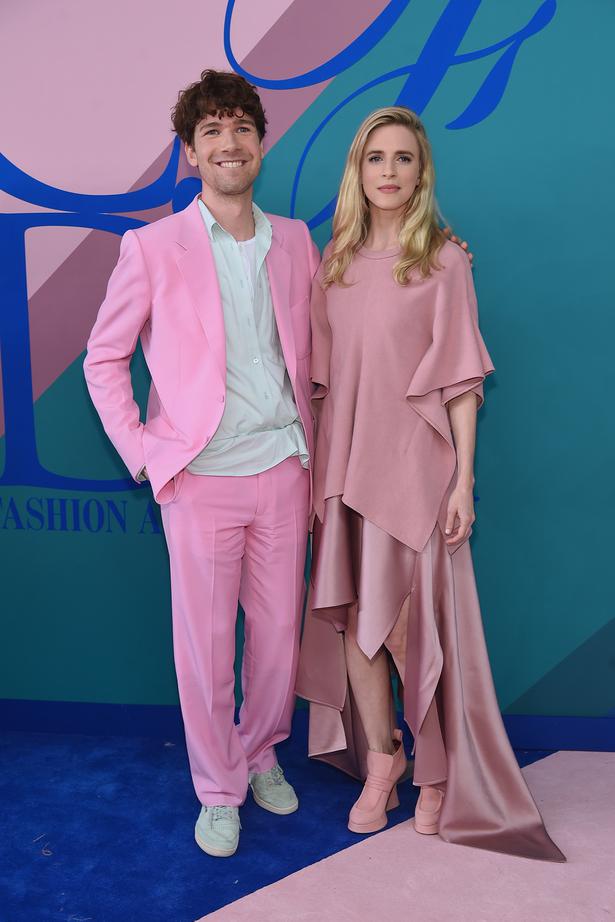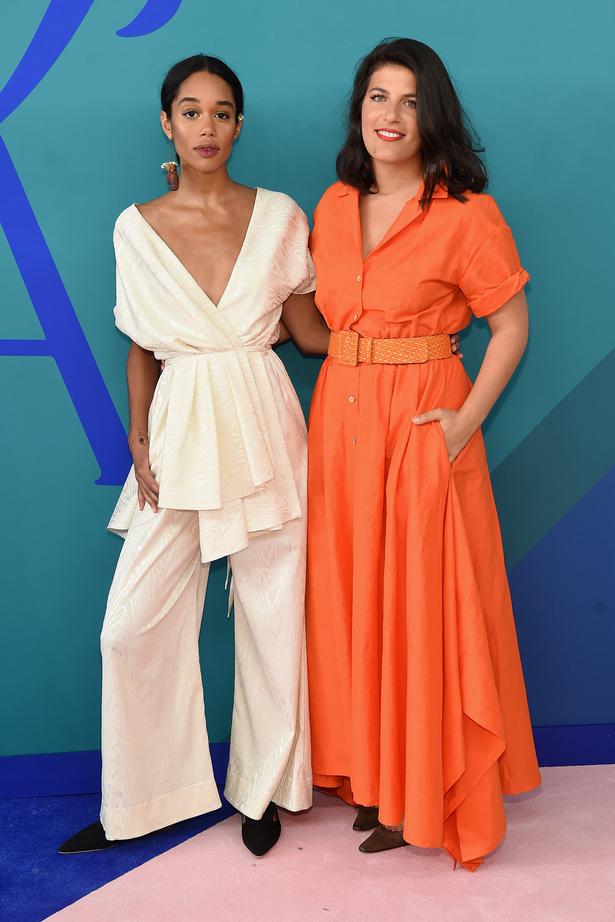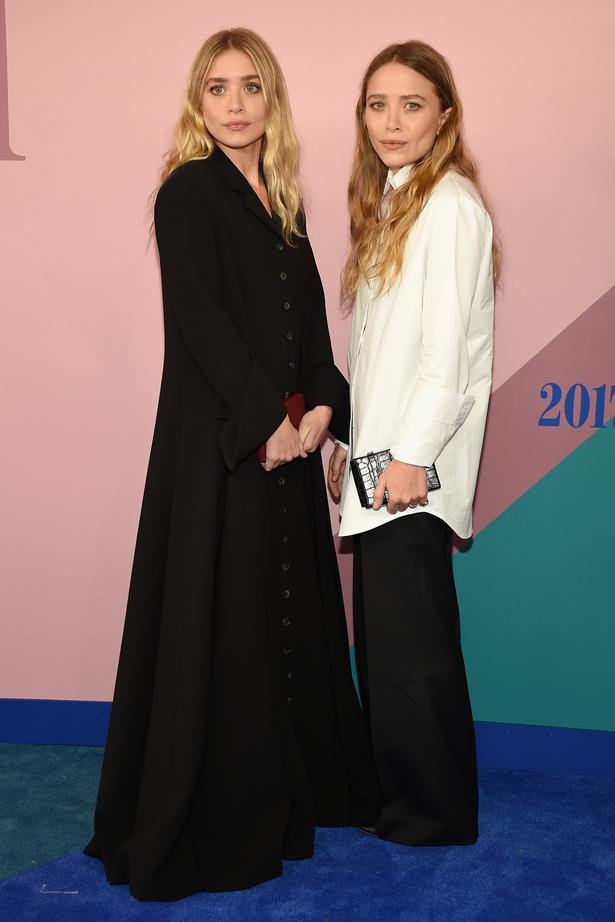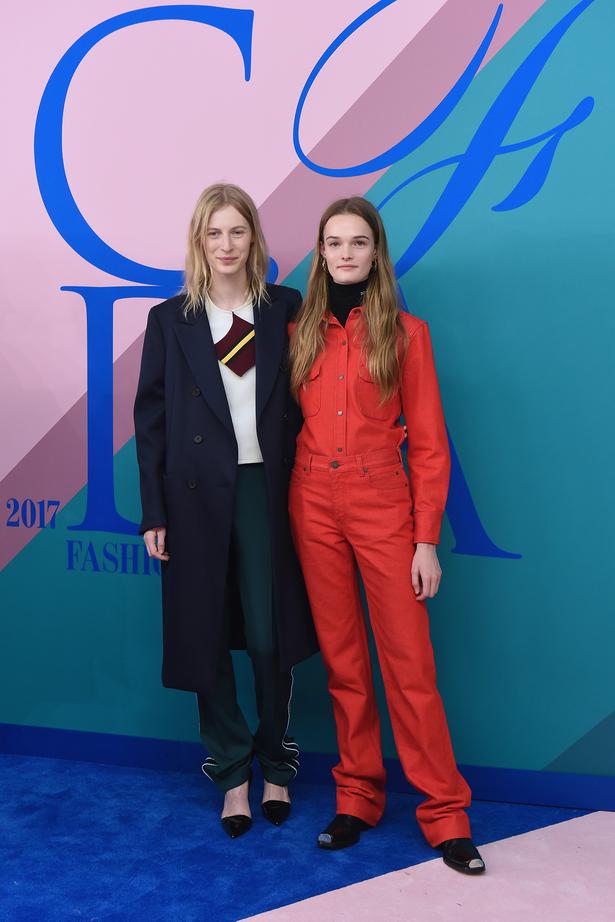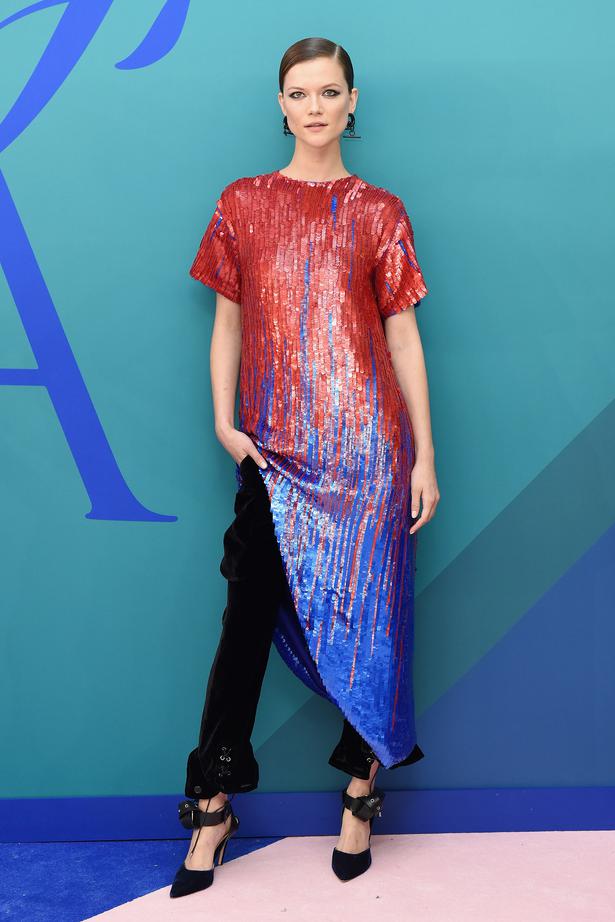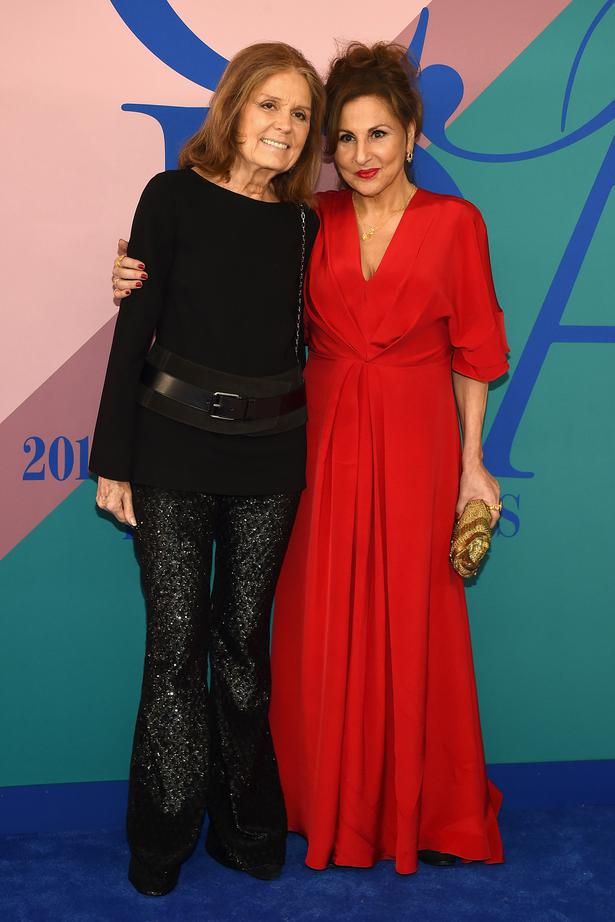 At CFDA awards, the biggest stars of American fashion were activists and foreign-born designers writes Robin Givhan
The loudest, most sustained applause on American fashion's big evening of celebration was for the tall, slender woman with the cropped platinum hair wearing the cobalt blue dress by Gabriela Hearst and diamond ring by Monique Péan.
She was the president of Planned Parenthood.
The editors, designers and retailers - gathered for the annual Council of Fashion Designers of America awards - gave Cecile Richards a standing ovation when she was introduced. It cheered her during a video montage that showed her speaking up for women's rights. And it roared at a soundbite of her pointed remarks during a congressional hearing that appeared to leave Rep. Jason Chaffetz, R-Utah, both chastened and speechless.
The admiration was mutual. Richards thanked the CFDA for the support it's given her organization, and proclaimed that "looking good and doing good go hand-in-hand."
The fashion industry handed out its top honours Monday night to the top designers in apparel and accessories in an annual ritual that always aspires to be more culturally momentous than it is. As host Seth Meyers joked, the CFDAs are called the "Oscars of fashion, but only by you guys."
As black cars crawled through Eighth Avenue traffic toward the Hammerstein Ballroom, police officers tapped on windows, asking occupants to show proof of their invitations. During the cocktail hour, the conversation ricocheted from industry chatter to the London terrorist attack to Washington politics to the strange mirrored box in which guests cavorted for a phalanx of photographers who captured their pantomime for Instagram.
"They told us to dance," said designer Zac Posen, who was boxed in with model Heidi Klum. "But there was no music."
As the crowd meandered into the main ballroom for dinner, the tables were aglow and stocked with wine, champagne and large bottles of tequila - along with slices of lime, shakers of salt and shot glasses. No bread. It was going to be a boozy evening. And if there was any doubt, after CFDA chairman Diane von Furstenberg thanked Swarovski for its longtime sponsorship, she instructed the audience: Drink the tequila! Yay, new sponsor!
She also held forth on immigration policy - an area of heightened focus for the trade group. When she asked how many people in the audience were immigrants, a significant number of hands were held aloft. Underscoring the globalism that defines Seventh Avenue, the winner of both the menswear and womenswear designer of the year trophies was Raf Simons for Calvin Klein. A Belgian native who has only presented one season at the fashion house, Simons has already had an enormous impact thanks to his interpretation of American idealism and exceptionalism. A visibly emotional Simons accepted the menswear award, noting that he and his team "came to America because you, its people, are inspiring to us."
Simons received his womenswear trophy from actress Nicole Kidman, whose gleaming presence left him stammering and discombobulated. After reiterating his thanks to his team and to the industry, Simons also offered a kind of mission statement for those in any creative industry: "Be an inspiration for how the world should look."
The top award for accessory design went to Stuart Vevers, the British designer who leads Coach - another legacy brand with an aesthetic rooted in American craftsmanship. Vevers has been unabashed in his mining of iconography such as the retro cool of Route 66 and Harley-Davidson rebelliousness.
The Swarovski award for new talent went to the designers of Monse - Laura Kim, a native of Seoul, and Fernando Garcia, who grew up between the Dominican Republic and Spain.
Pat McGrath, the British makeup artist, was honored for her wizardry with eyeshadow and lipstick, designer Kenneth Cole for his philanthropy and social activism, and Franco Sozzani, the late longtime editor-in-chief of Vogue Italia for her eloquent use of fashion to speak to cultural concerns such as domestic abuse and environmentalism.
The international award - which now feels almost obsolete given the flow of design talent across borders - went to Demna Gvasalia, the subsversive designer who has fetishized workaday uniforms and turned cheap nylon totes into luxury handbags for Vetements and Balenciaga. He was introduced by the Sudanese model Alek Wek, dressed in a black Balenciaga gown and acid green legging-boots, who said she shared an emotional connection with Georgian native because they both grew up in war-ravaged countries.
Gvasalia, who enjoys upending traditional notions of beauty and luxury - and as a byproduct, courting controversy - greeted the formally-dressed audience wearing black trousers, a black baseball cap and a T-shirt emblazoned with "Rammstein," the German heavy metal band. (Sigh.) The group is known for its stage pyrotechnics and has had multiple brushes with controversy, from charges of indecency to accusations of fascist sympathies, which the band has denied. (Sigh.)
Rick Owens, who was born in California but has built his business in Paris, received the Lifetime Achievement award though he is not yet 60 and presumably still has a long stretch of career ahead of him. Indeed, his work these past few seasons have been some of his most provocative, compelling and, quite simply, beautiful.
His work was presented in a short film, that had models in sweeping feathered coats walking through a rocky, Nevada landscape - like otherworldly creatures on an unspoiled vista. He spoke about the importance of being heard and feeling seen. Fashion has been his microphone and his stage.
But the most emotional reception was reserved for Richards, along with her fellow honorees, feminist icon Gloria Steinem and singer-actress Janelle Monae. The CFDA board of directors was inspired to celebrate them after the Women's March on Washington, arguably the year's biggest "fashion moment," when hundreds of thousands of marchers converged on the nation's capital wearing pink "pussy hats." The trio didn't organize the march, but their ongoing work reflects many of the concerns that it addressed. Monae made them plain in her remarks.
"My relationship with fashion began with my music and with a way of paying homage to my working class parents. ... I stand here in my black and white giving honor to them," said Monae, turned out in a Christian Siriano jumpsuit. "I try to give a voice to a community that feels like their voice does not matter."
And then as she warmed to her audience, Monae leaned in. "Women's rights are human rights, LGBTQ rights are human rights, poor folks rights are human rights, immigrant rights are human rights, minority rights are human rights," she said. "None of us are free until all of us are free."
The audience cheered. And American fashion drifted into a misty night.
- The Washington Post
Share this article: