Runway: Dior Couture Spring 2017
Dior's first female director raises the Bar Jacket and goes to the ball - see highlights from the spring 2017 Dior Couture show in Paris
Tuesday Jan. 24, 2017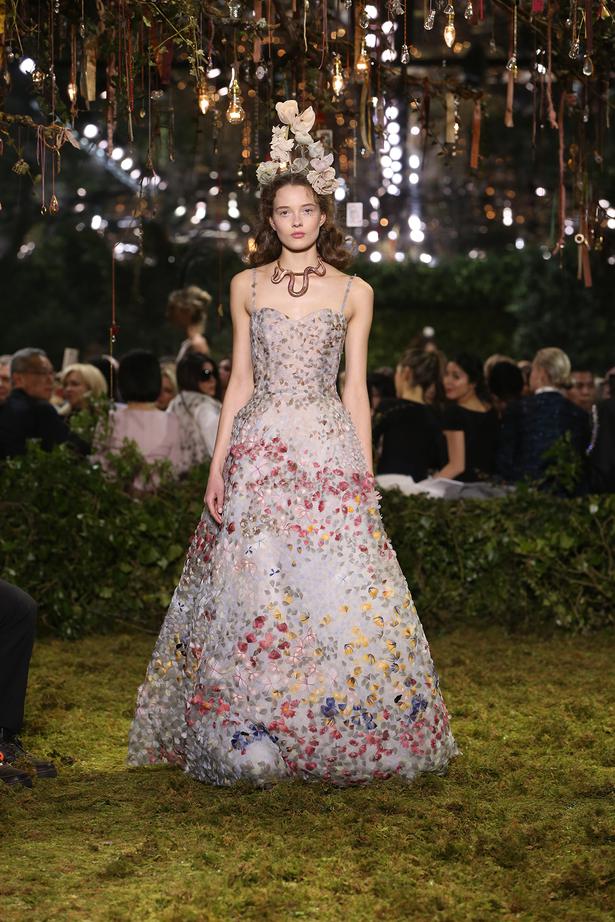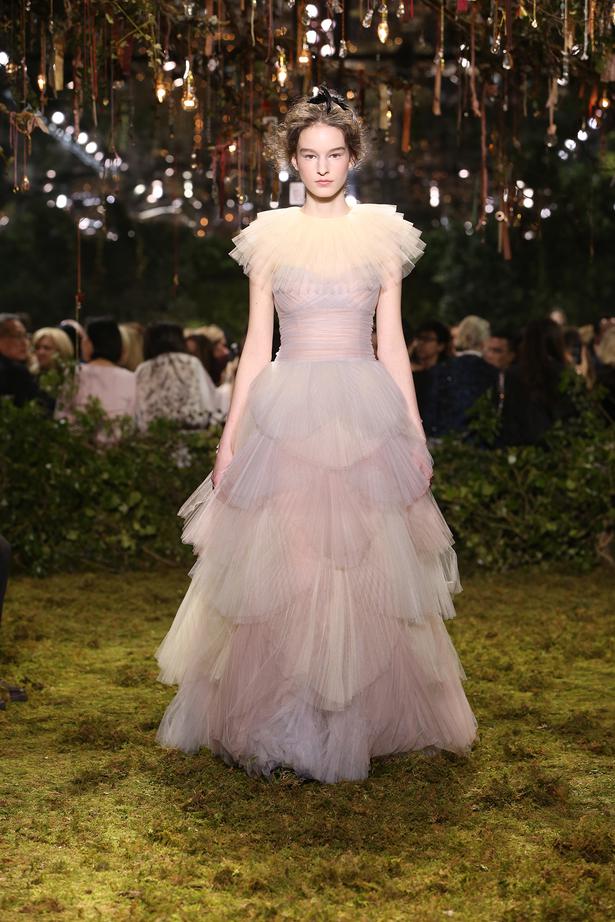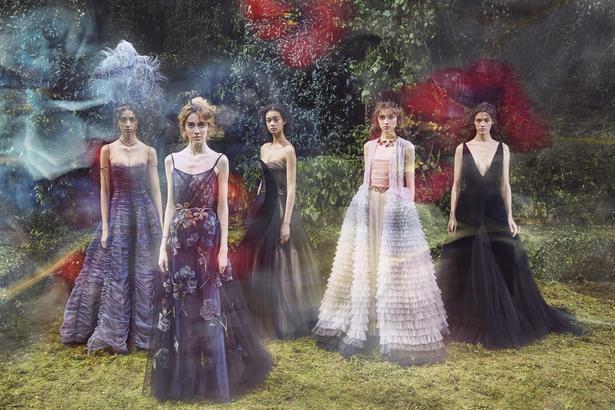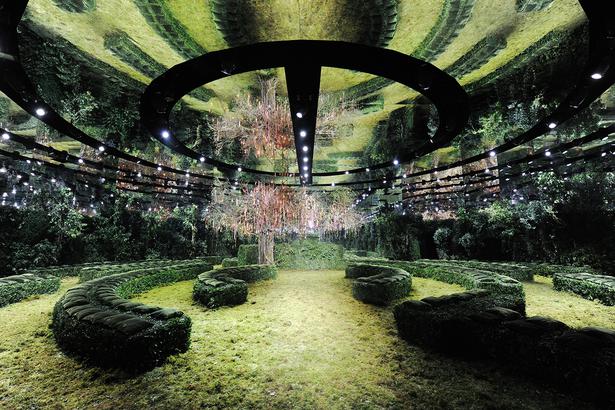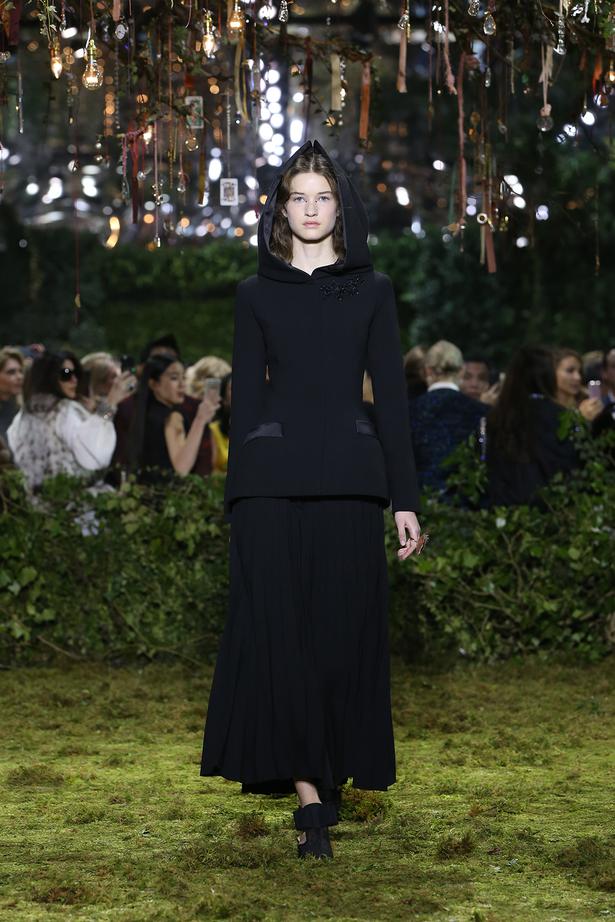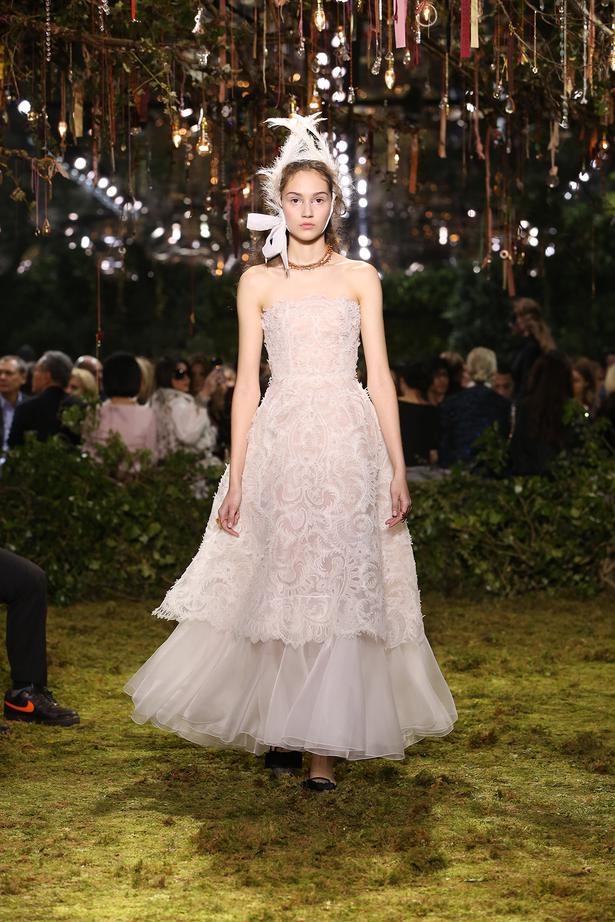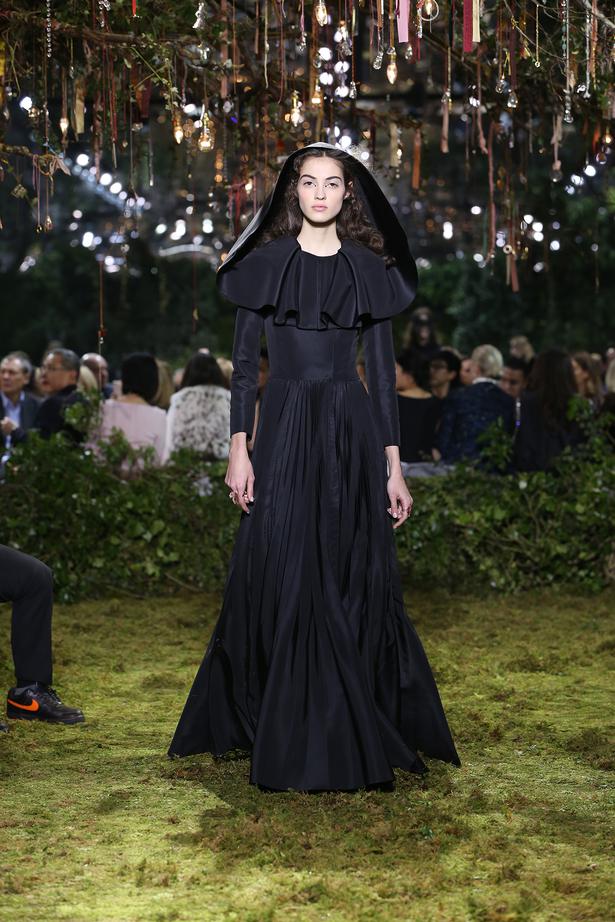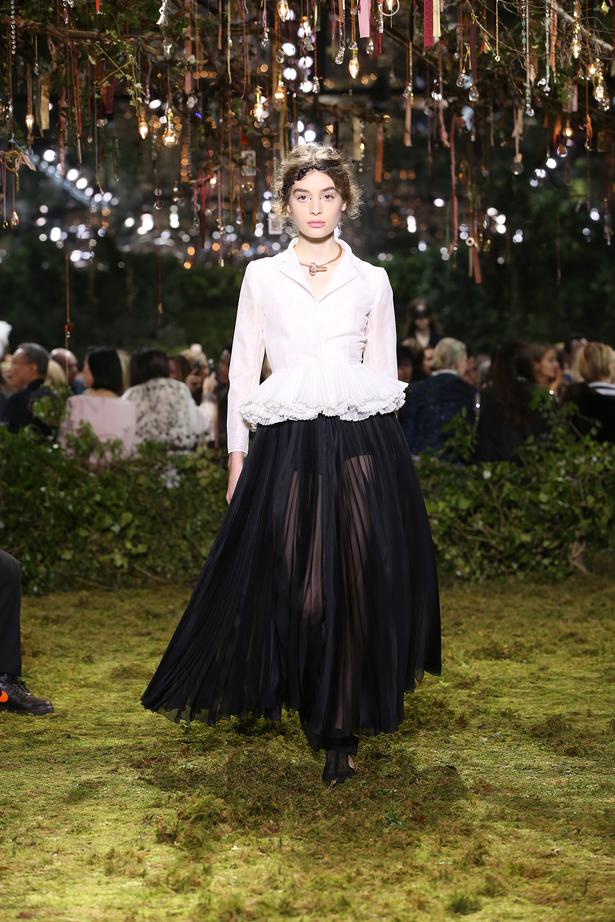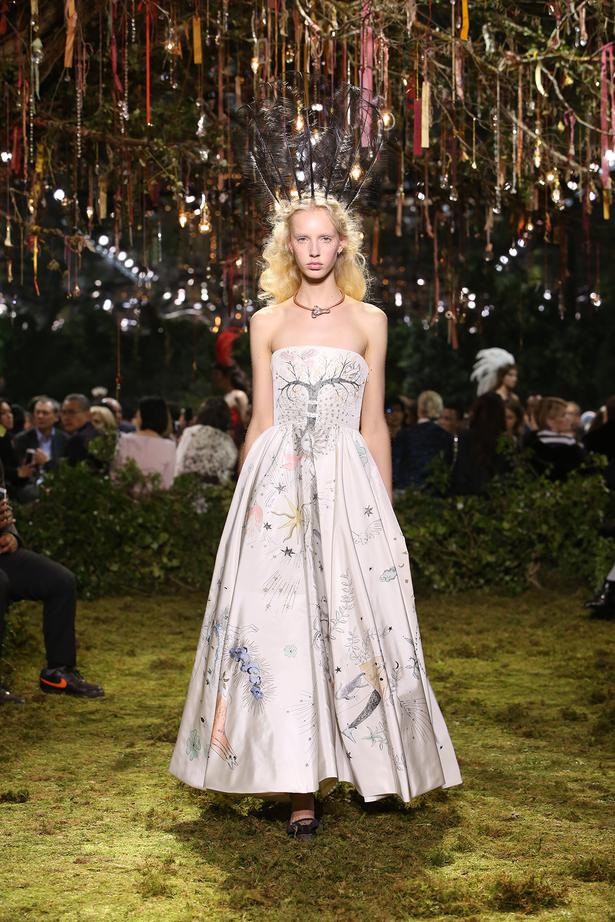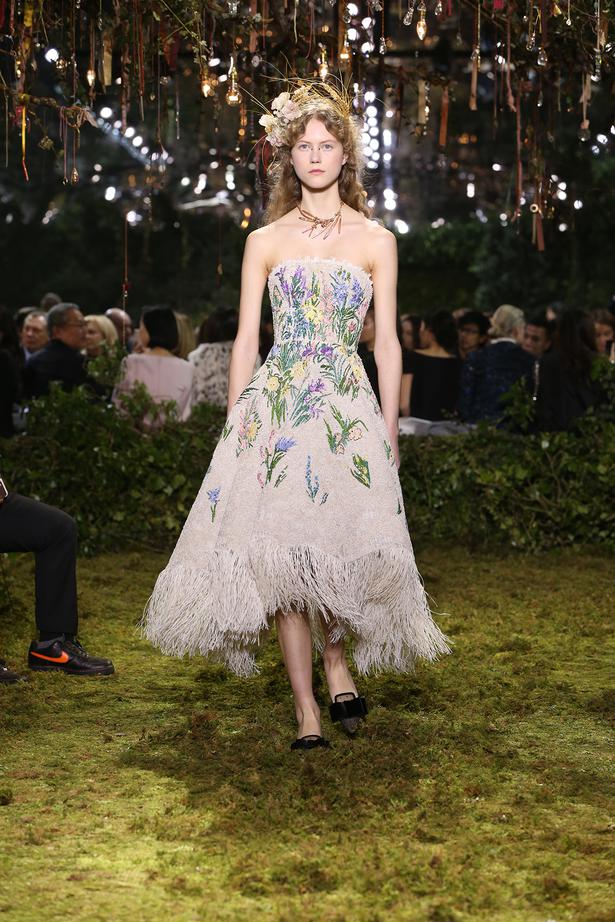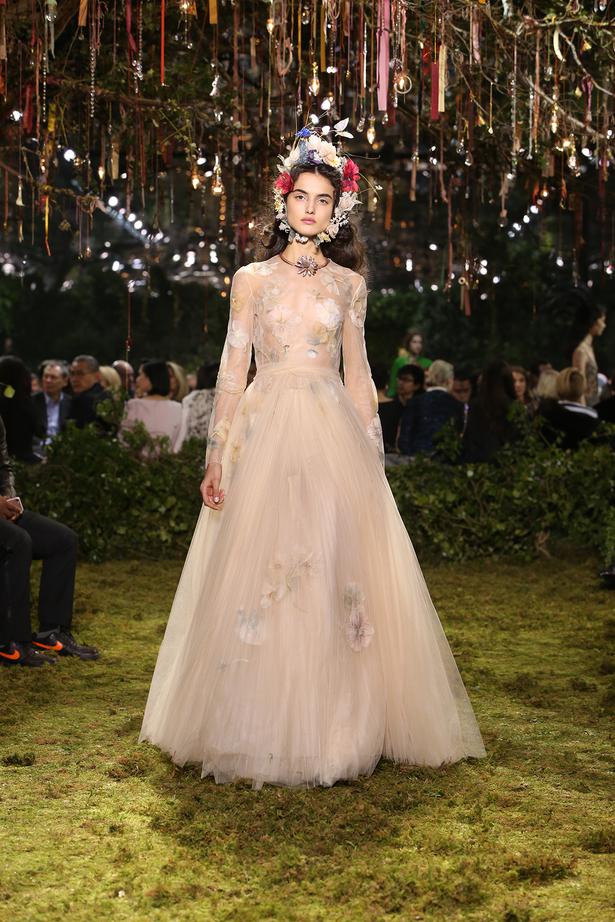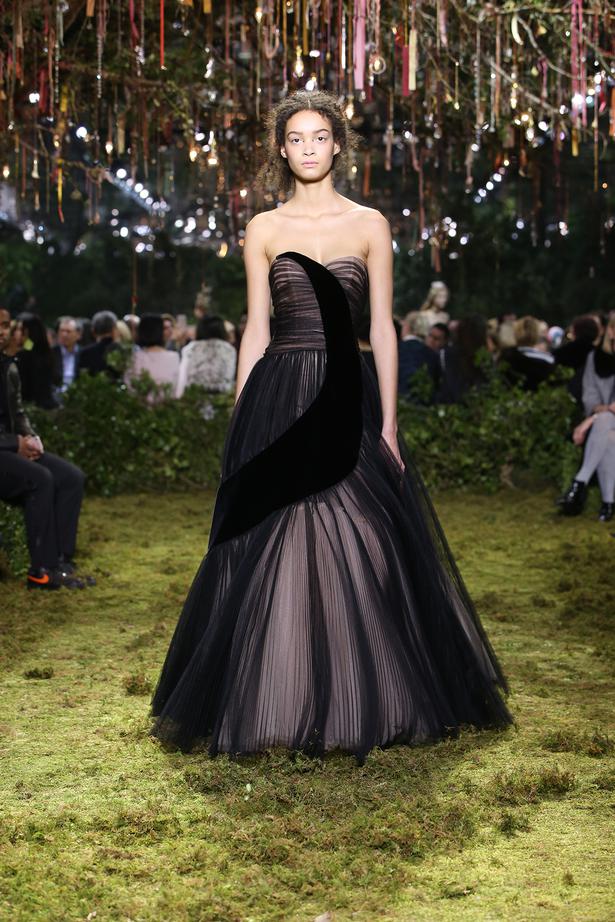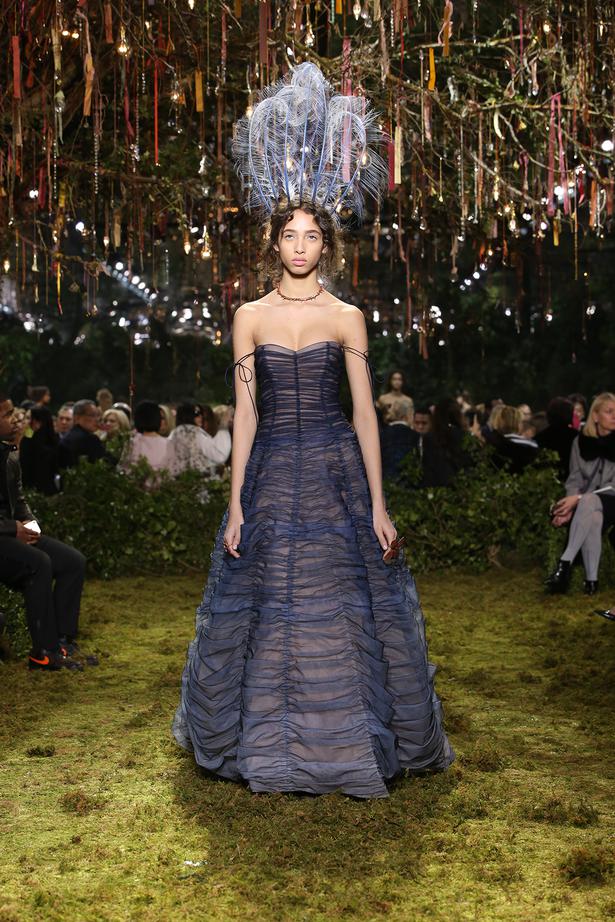 Amazingly for a label founded in 1946 and so steeped in the sweetest of feminine details that it sometimes seems as if it's the fashion equivalent of marzipan, it has taken Dior almost 70 years to get around to appointing a woman as its creative director.
This was Maria Grazia Chiuri's first couture collection and she had two months to put it together. She does not speak French. Most of the Dior atelier do not speak Italian. "We had to find our own, new language," she says.
The collection was wonderful: from the arrow-sharp, slimmed-down Dior Bar jackets to popcorn-light chiffon and lace ball dresses, it was pretty enough to make a Dickensian heroine swoon but with none of the cloying coating one might have feared.
Making a floor-length, flesh-coloured ruched gown look nonchalant and as far from a pair of festoon blinds as the sleekest electronic blinds, is a special kind of alchemy.
Scattering embroideries of the artist Claude Lalanne's delicate sculptures and Christian Dior's beloved horoscope symbols - like that arch modernist Coco Chanel, he was hopelessly, endearingly, superstitious - across the palest satin full skirts and making it seem modern, splicing velvet with tulle and making it light ... this only happens when the designer knows exactly what she is about, and how to communicate it.
At Valentino, where Maria Grazia Chiuri previously worked before joining Dior late last summer, she designed, along with her long-standing collaborator Pierpaolo Piccioli - who stayed there when she moved to Paris - intensely romantic, airily constructed evening wear.
Sidney Toledano, the CEO of Dior who appointed Chiuri, must have hoped she'd bring that magic to Dior, which has had a patchy time on the red carpet recently, and so it will surely prove.
Lucky, lucky Kirsten Dunst, the only Hollywood face at yesterday's show. She may get first pick.
For those who don't require much in the way of floor-length jewelled tulle, the daywear was even more satisfying. "I really wanted to achieve the dream of Dior, but also something women could wear," says Chiuri. She opened with black tailoring, a Dior cornerstone, but never more contemporary looking and streamlined. To suggest the featherweight possibilities of the Bar Jacket - first introduced in 1948 as part of Dior's New Look - she turned it into a quasi-blouse, with slashed sleeves and a pleated peplum, a far cry from its horsehair padded days.
Easy to picture this sliding into the most androgynous wardrobe, perhaps with jeans and the voile kitten heel slingbacks and backless loafers in this show.
Lots to lust after. If it lacked the urgent topicality of her "We Should All Be Feminists" T-shirts from the Ready-To-Wear show that is, she says, "because pret-a-porter reflects the moment, couture is about timelessness."
Arguably though, easy-to-wear, comfortable tailoring is a feminist statement in itself.
- The Daily Telegraph
Share this article: