Cheerleaders, Rubber Skirts, Security Blankets: What's Calvin Klein Trying to Say About America?
Raf Simons' Spring 2018 collection for Calvin Klein continues his exploration of the American experience
Monday Sept. 11, 2017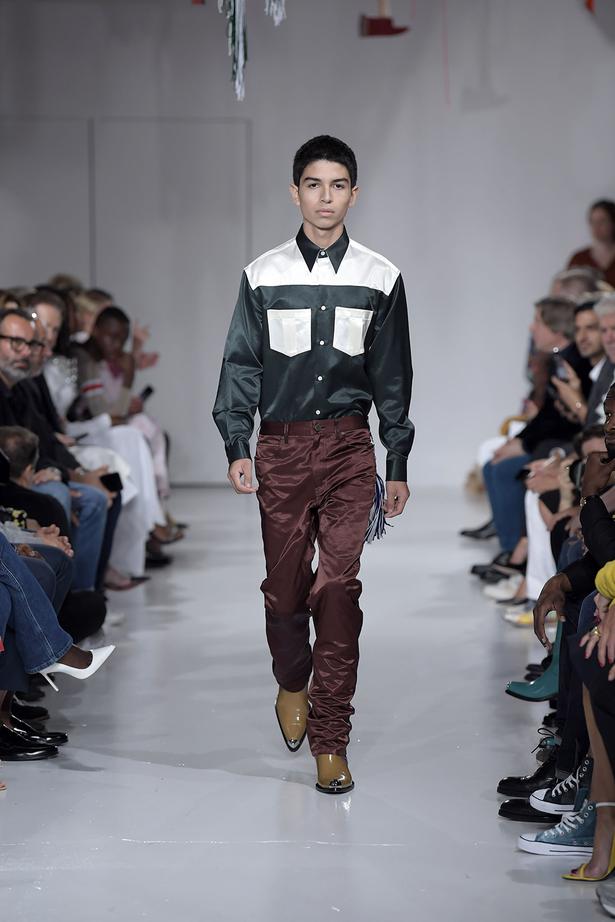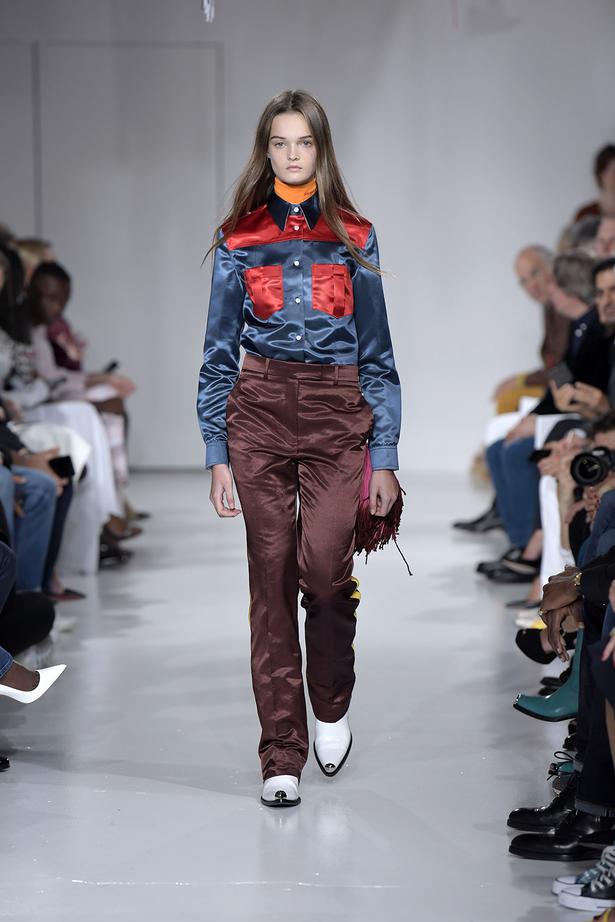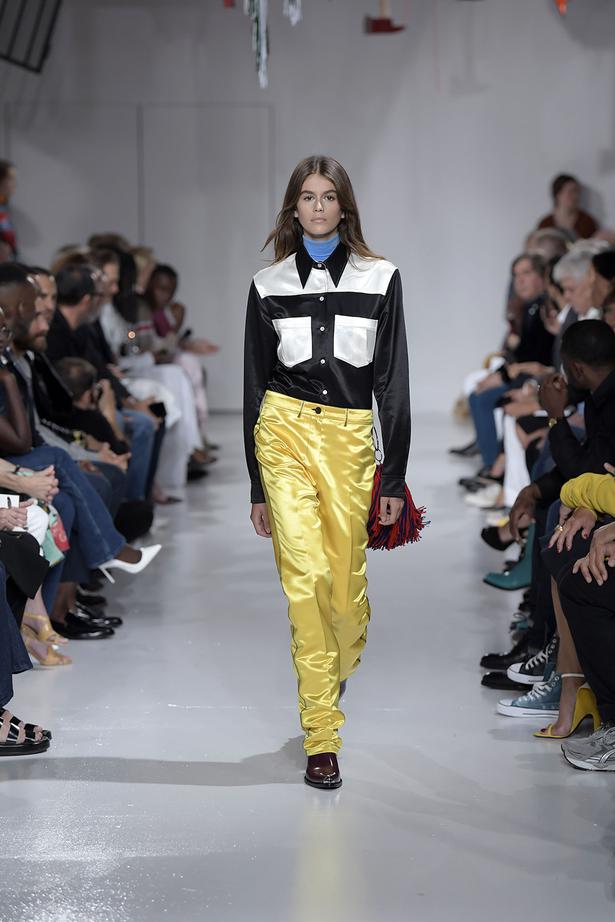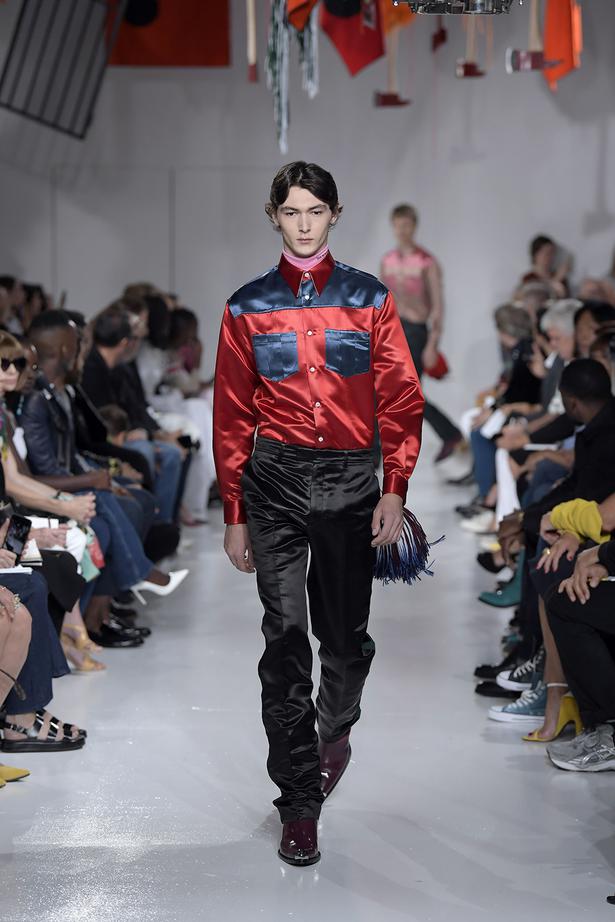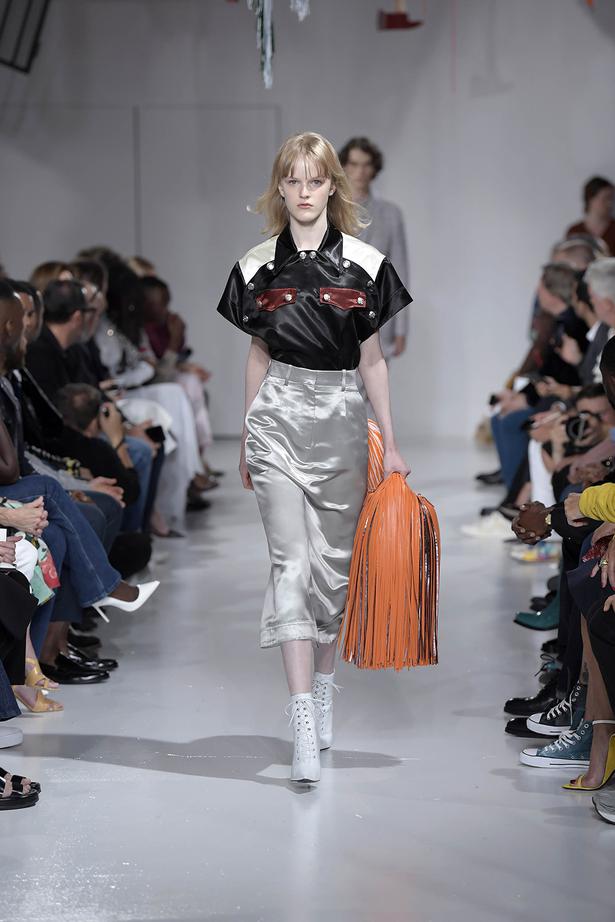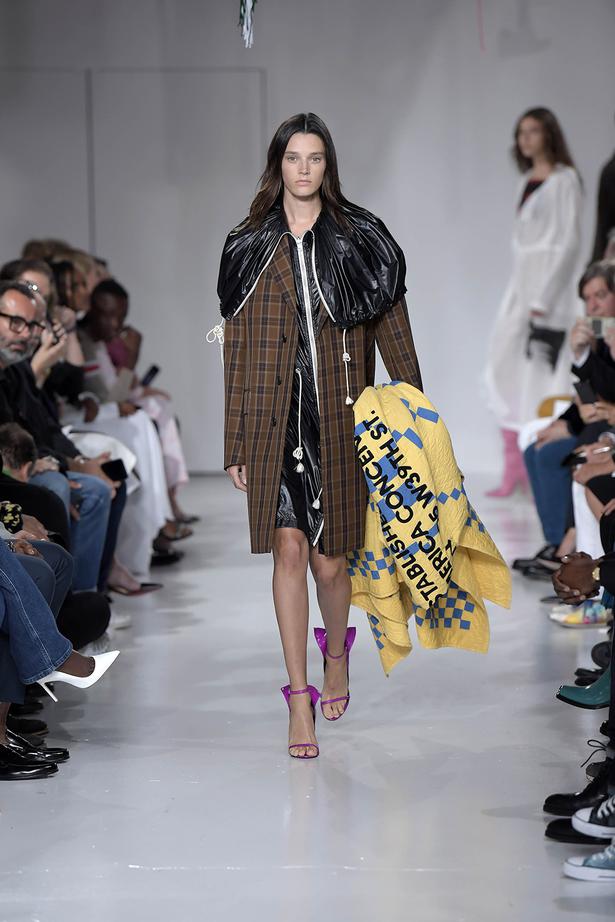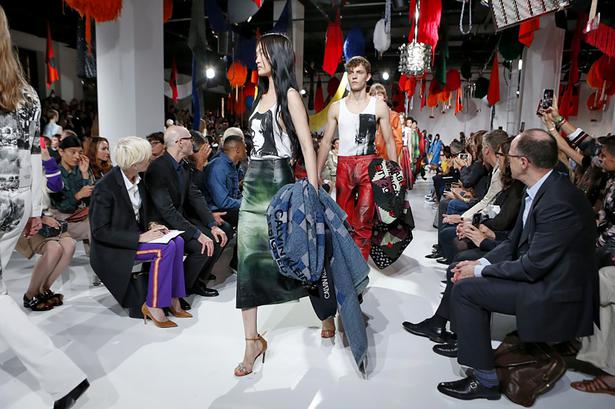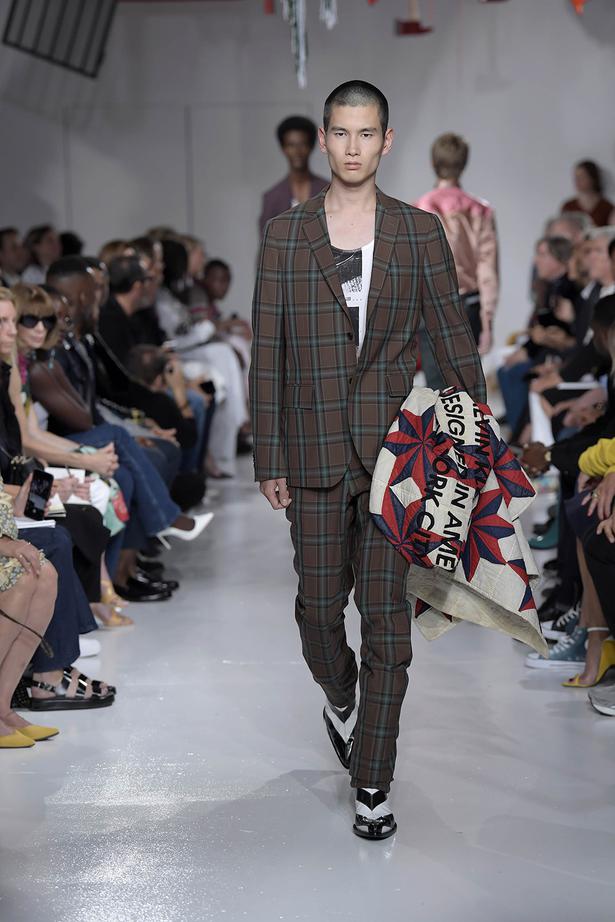 Thank goodness for the blankets. The multi-coloured quilts. The iconic American heirlooms toted around by the models like Linus with his fuzzy reassurance.
Raf Simons is planning to scare folks for spring 2018. So at least he gives them a blankie.
The Belgium native explained in his show notes that he was continuing his exploration of the American experience that he began six months ago when he debuted as Calvin Klein's chief creative officer. For spring 2018, however, he turned his aesthetic attentions to the American nightmare. Uh-oh.
It's still possible to come up with a description of the "dream" on which everyone can agree: life, liberty, happiness and all that. But an American "nightmare" is probably defined in a million horrendous and contorted ways, depending on where one sits on the political spectrum. Simons serves up only a few samples from the buffet.
Simons once again collaborated with the artist Sterling Ruby to create an immersive installation as the setting for his show. This art experience was dominated by giant pompoms which, depending on your feelings about cheerleaders, could be considered a dreamy reference to the high school social scene and Friday night lights or a horror-scape allusion to mean girls and frat bros.
The collection, officially called CALVIN KLEIN 205W39NYC — a name offering its own kind of syntactical nightmare — is filled with Western-style shirts in colour-blocked satin, and jeans segmented into blocks of colour. They turn the notion of the windswept, rugged Western hero — or heroine — into a cartoon figure. Many of those idealised figures of the West might indeed have been brave and tenacious, but the way they've been written into lore by Hollywood and more than a few history books borders on the cartoonish. So here's your cartoon cowboy.
There ware circle skirts and trapeze dresses and breezy shifts printed with black-and-white images of car wrecks from Andy Warhol's "Death and Disaster" series, which were made available by the artist's estate.
And there were looks evocative of sexual provocation, such as pencil skirts, tops and long gloves all made of rubber, moulded in an Ohio factory and stamped to identify their industrial roots.
Simons is exploring the difficult concept that "there is never any horror without beauty". Fashion likes to highlight the beauty that surrounds us while ignoring the ugliness. Doing so, however, is a lie. Life, after all, spews out both the glorious and the heinous.
But must fashion reflect life as it is? Can't fashion be a refuge? To use a politically contentious phrase: Can't fashion be a safe space?
An even more important question is whether fashion should only aspire to reflect reality. Or should the industry use its advantages, its magic and story-telling ability, to remind us that there is something better? And that, in fact, we can be better.
— The Washington Post
Share this article: