Runway: Giorgio Armani FW16
Highlights from the Giorgio Armani FW16 runway show at Milan Fashion Week
Tuesday March 1, 2016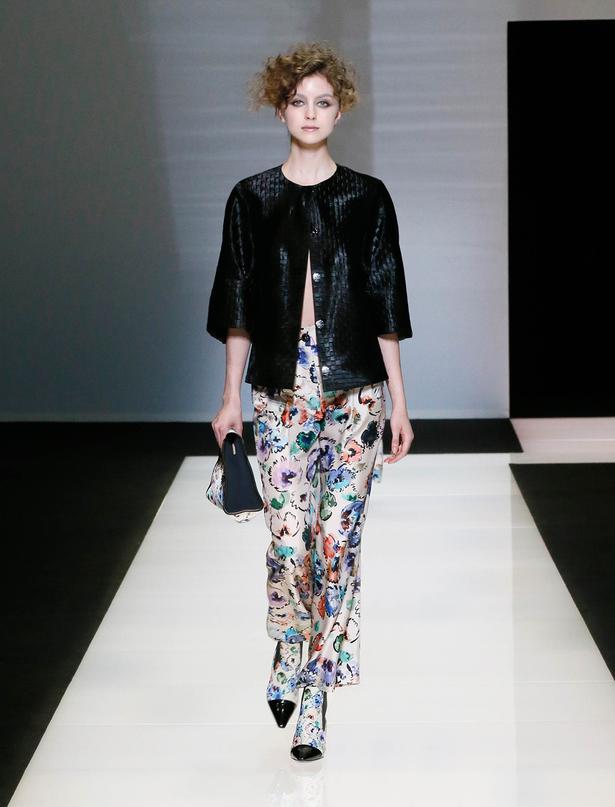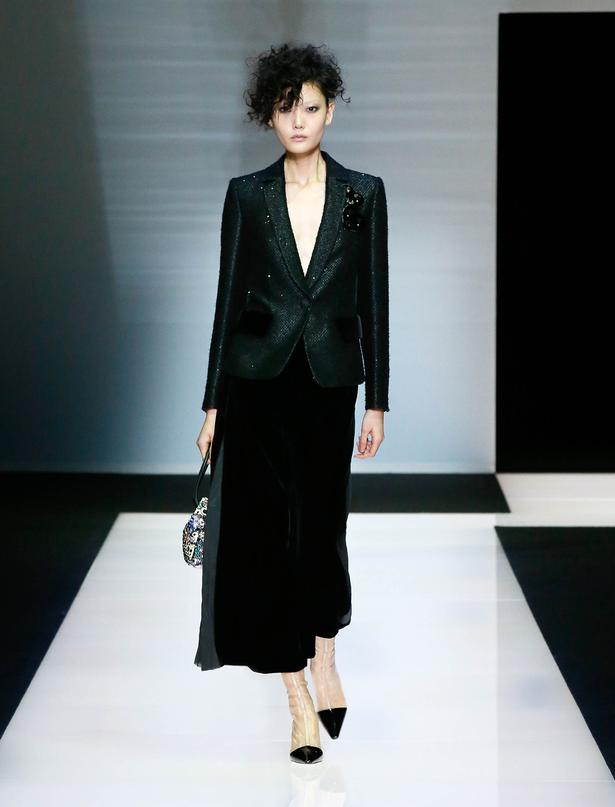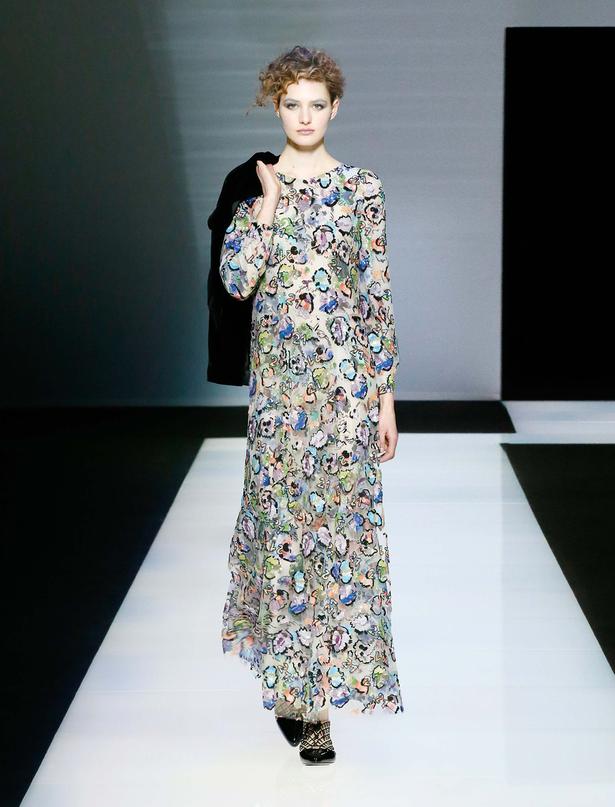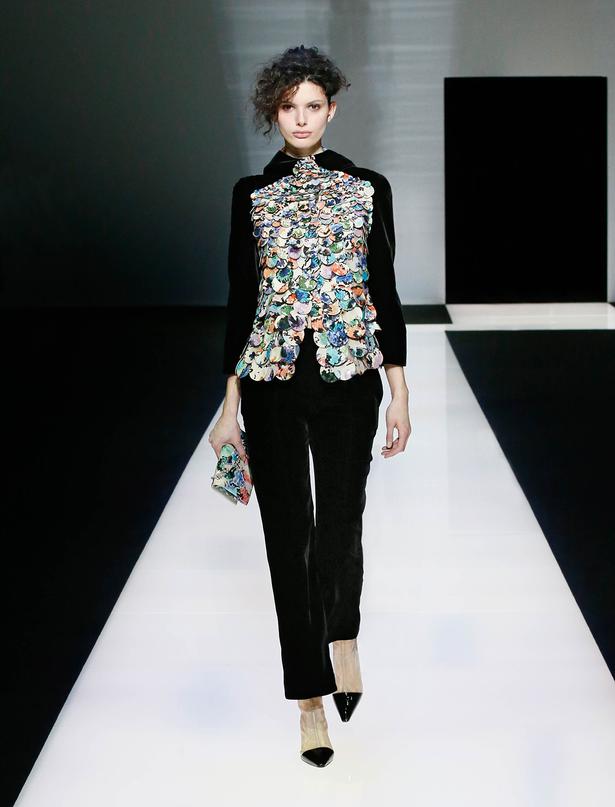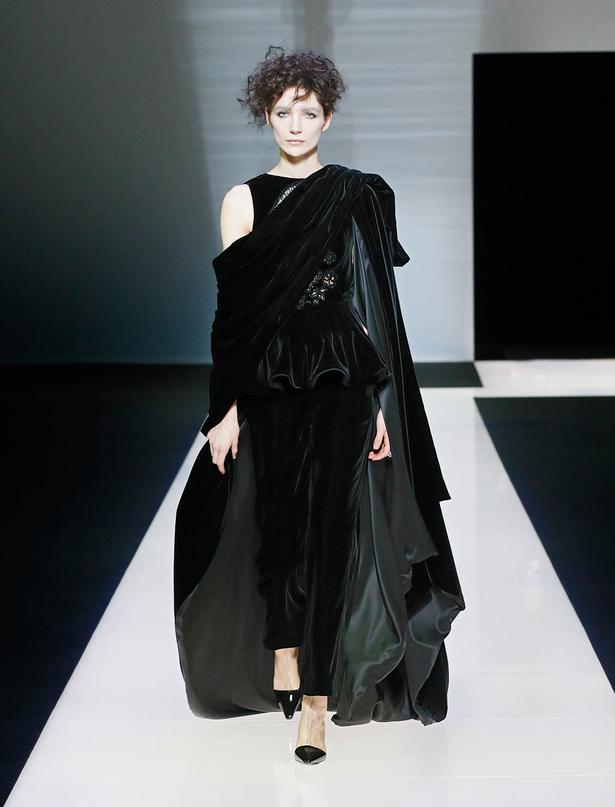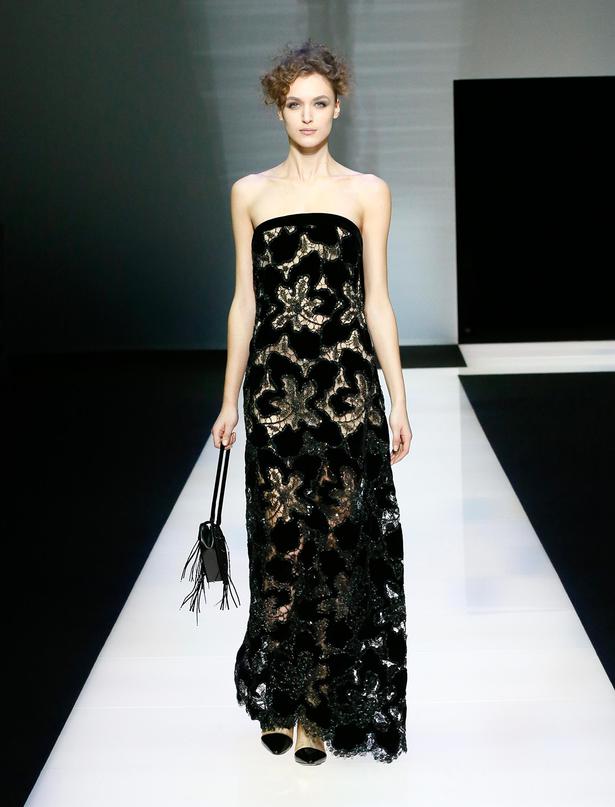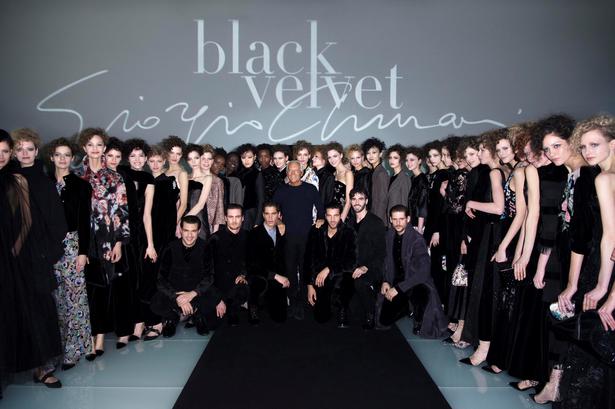 At 82, Giorgio Armani is clearly doing something right, or several things. On Sunday night he demonstrated that his hold on the Oscars is as strong as ever, dressing three of the evening's biggest female catches: Cate Blanchett, Charlotte Rampling and Naomi Watts. Meanwhile, a few hours later at his ready-to-wear catwalk show in Milan, he put up a convincing argument for velvet being the daywear choice for next winter.
But back to the Oscars for a moment. Armani first took his brand of slouchy minimalism to its gaudy red carpet in 1989 when he put Michelle Pfeiffer in a black "cocktail" trouser suit. This was at a time when many top movie stars were still dressing themselves - as in going to a shop, choosing something and paying for it. Imagine. The results were predictable: Cher's stripper dresses, Meryl's drabathons, Kim Basinger's sofa frock.
Armani's less-is-more approach was a revelation that for the following decade came to define modern glamour. That tacky red carpet remains, but sensibilities change, and even at this year's argumentative Oscars, something more high-powered than a cocktail trouser suit was required.
Armani produced intelligently customised outfits for his three lading ladies that suggested he had analysed not just their bodies but their personalities, too.
On his catwalk, by contrast, look-at-me displays of character quirks are discouraged. The models are coiffed and made up to look interchangeable. It means the clothes don't have to shout to be noticed.
Armani customers don't want the latest trend, but a subtly updated iteration of his deconstructed Italian.For next winter, Armani proposes long line jackets in mole-coloured suede or Prince of Wales check, short, denim-style jackets (but in black velvet and worn day and night), brogues, co-respondent ankle boots and some chic, slimline, top-handled handbags.
The star of this collection, however, was the procession of black silk-velvet trousers, in numerous variations: wide, narrower, gathered at the hems or with ribbed jersey ankle cuffs, some with chiffon or tweed inserts. But the ones most women will take note of are the flared and kick-flared versions: the velvet trousers to beat.
- The Daily Telegraph
Share this article: