Jaguar Introduces Its Exciting New Grant 'She Sets The Pace'
Sponsored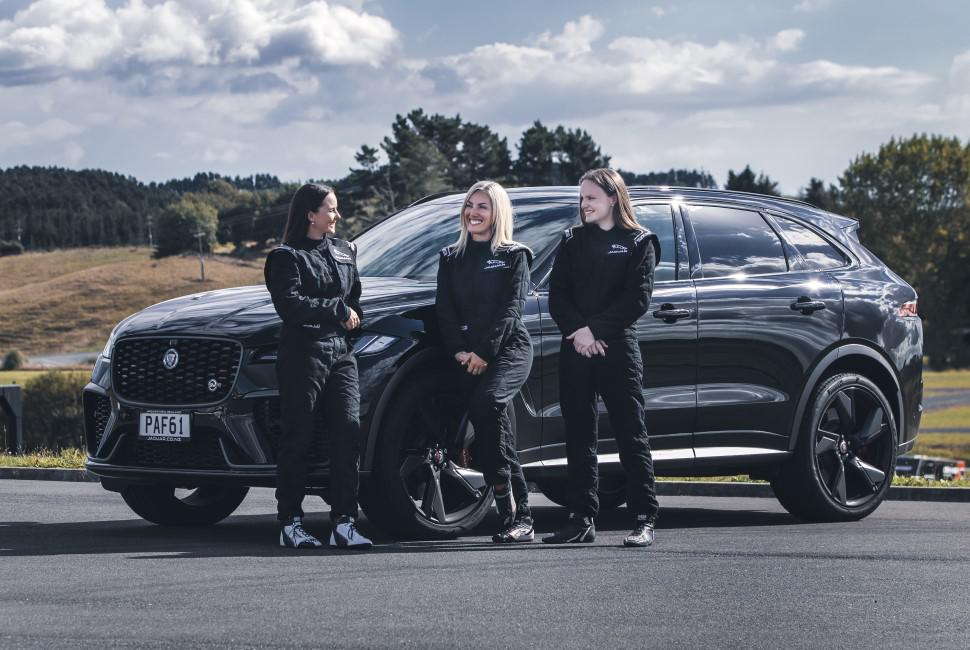 Tuesday March 29, 2022-Saturday Dec. 31, 2022
This exciting grant, in partnership with Viva, offers convention-breakers the chance to be awarded $10,000 to pursue their passions and continue to challenge stereotypes in their industry. Entrants will outline their vocation, vision and how they are challenging conventions in their chosen industry. There are three grants of $10,000 available, with a winner selected each quarter, and the funding forms a key part of Jaguar's wider mission for 2022.
What's Jaguar looking for?
Someone who isn't afraid to fly in the face of common assumptions — either in their industry, career or personal life. Someone who has overcome barriers or obstacles to achieve success — whether that's overcoming resistance from others, creating something new, or achieving something that hasn't been done before. Someone who is making an undeniable impact — either within an industry, for our country, or in our collective culture.
Entry criteria
Entrants must explain or show how they are challenging conventions in their field — providing examples of work, strategy, achievements or explaining their ethos/values.
Entrants must demonstrate that they align with the 'She Sets The Pace' ethos of challenging conventions in their respective fields — either through their gender, practice, audience, or other examples.
Give a specific example of how you have overcome a barrier or obstacle to achieve success; created something new or groundbreaking; achieved something that hasn't been done before, or made an impact.
Detail how you would use the $10k grant funding to challenge conventions.
Eligibility and additional requirements
Entrants must be New Zealand based, over the age of 18, and hold a current New Zealand driver's license.
Entrants must not have an existing or future auto partnership.
By applying for this grant you agree to be available for all outputs of the grant (outlined below).
Application & assessment process
Applications are open until November 1st 2022.
There will be three rounds of judging, with a grant winner announced at the end of each – three recipients in total.

First round will be drawn May 23rd 2022
Second round will be drawn September 12th 2022
Third round will be drawn November 1st 2022

Applicants from each round of judging will be shortlisted, and then considered by the judging panel.
The panel will agree on one recipient of the $10,000 for that round.
The panel will also identify honourable mentions (no remuneration) from applicants.
Assessment criteria
The panel will consider the individual, industry, achievements and all supporting material to choose each 'She Sets The Pace' grant recipient.
The entrant that will most benefit from the $10,000, and who best captures the 'She Sets The Pace' ethos of challenging conventions.
Consideration will also be given to the future potential of entrants.
Immediate need and urgency will be considered, as will long-term impact.
The community that will benefit from the grant recipient.
Impact the grant money will have on the entrant's ability to continue driving change.
Grant includes
$10,000 cash.
The use of a Jaguar I-PACE for three months.
Profile in

 

Viva, with an article, photoshoot, and supporting content created by the Viva team, appearing on print and digital platforms.
Share this: