WIN: The Limited-Edition Mini Bag From Saben's Collaboration With Samsung
Sponsored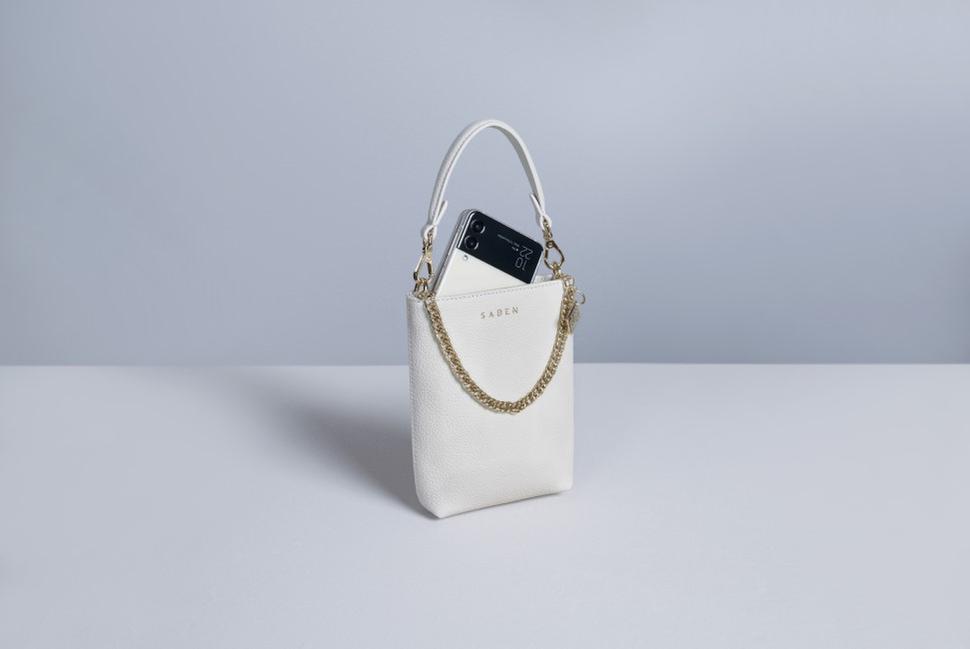 Tuesday Nov. 23, 2021-Tuesday Dec. 7, 2021
Sure to be a sought-after accessory this summer, Saben's 'Sarah' mini-bag is a creative partnership with the fashion-forward tech brand Samsung.
Inspired by its Galaxy Z Flip3 and designed to match, the 'Sarah' is only available with purchases of this stylish mobile device (on Samsung.com and in selected retailers) and numbers are very limited.
Luckily for Viva readers, we've managed to get our hands on one 'Sarah' bag to giveaway.
Inspired by the innovative foldability of the Galaxy Z Flip3 and designed to match (right down its creamy hue) both products channel the current trend for nostalgia that's dominating fashion. The 'Sarah' features sleek lines, hardware accents and an appealingly petite size — mini-bags are the accessory of the moment and well-suited to summer dressing, making this a covetable collaboration.
Prize includes:
One limited 'Sarah' bag, valued at $359.
Share this: