SPONSORED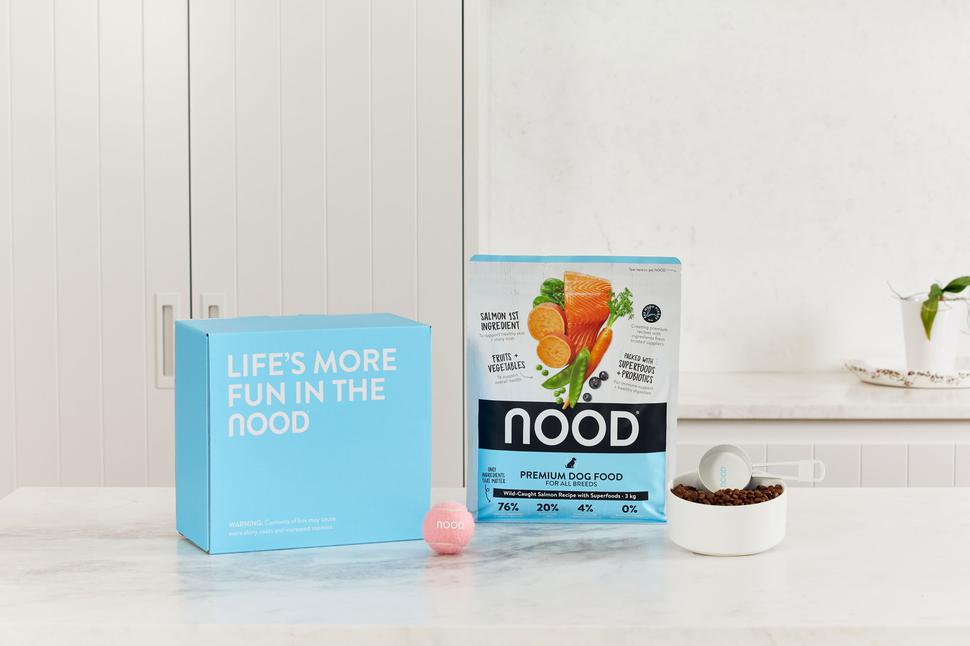 Why NOOD Is The Premium Pet Food Brand Everyone's Been Talking About
With ongoing commitment to the health and happiness of our furry friends, millennial-focused pet food brand NOOD launches new digitally-driven trial packs to help its customers make educated choices
Friday April 16, 2021
NOOD is levelling up its vision to bring nutritious, affordable food to pets everywhere, and fuel the fun.
In addition to its current brick-and-mortar wholesale stockists — New World, PakNSave and Four Square supermarkets nationwide — NOOD is adding trial packs to its range of services, as a convenient way for people to try its products. "We want to give pets owners a memorable first experience with the brand," explains co-founder Alistair King. "Our first timers will get a customised trial box with a heap of added value."
Designed with new pet owners in mind (and fussy pets too) the trial packs not only include a 1.5kg bag of pet food at a special introductory price, but also contain a free ceramic bowl, scoop and ball, and a discount coupon to buy a second bag of NOOD at a local retailer.
The hope is that it will make exploring new pet food options convenient and easy, and pet owners can then confidently add NOOD to their weekly supermarket shopping list. "We believe that these trial packs with our good honest campaign will encourage pet owners to compare their ingredients and rethink what's going into their pet food," says Alistair.
By letting pets try a new food with ease — one that is specifically formulated to appeal to pets with a particular palate — the brand aims to solve some of the challenges around pet care. "Pet owners have to weigh up a huge number of options when finding the perfect pet food, and it can take a long time," says Alistair. "Finding a pet food that is nutritious, high quality, liked by your pet and affordable can be really difficult, and is exactly the reason why we started NOOD."
The trial packs also aim to create a moment of joy around trying new pet food. "The unboxing experience we have created is going to be exciting for pets AND their humans," reveals Alistair.
The brand is one of a cluster of new-generation businesses in New Zealand's retail landscape that are aiming to do things a little differently and adapting to our increasingly digital world.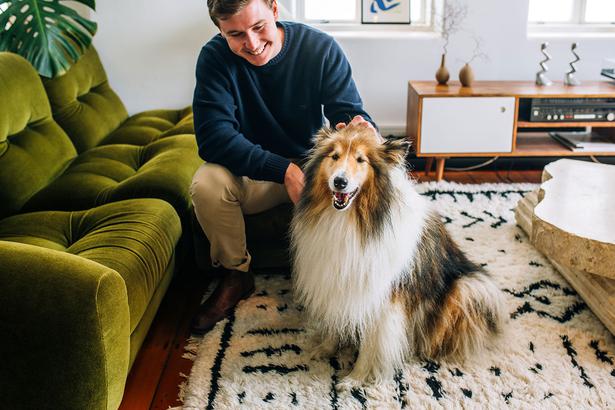 A way for NOOD to reach new customers, Alistair describes the brand's foray into digitally-led deliveries as an alignment with the millennial demographics' shopping habits dominated by online platforms. "It's about convenience and accommodating this trend," says Alistair. "We're enabling people to access good quality pet food without even having to think about it." 
With convenience and care at the foundation of its website, the company uses interactive elements as a key part of its customer experience. "Our handy quiz will make recommendations based on your pet's size, activity level and age, where we will provide a tailored feeding guide for your pet," explains Alistair, adding that there is also an online comparison tool. "You can see how NOOD stacks up compared to other traditional brands in the market."  
NOOD works with leading vets and nutritionists to formulate its pet food recipes, which it says are nutrient-dense, with ethically-sourced protein and high-quality testing and standards. With 10 recipes of pet food on the market — both wet and dry food for cats and dogs — and flavours like wild-caught salmon and New Zealand lamb, the offering reads more like a restaurant menu.
READ: The New Premium But Affordable Pet Food Making Waves
This is what NOOD aims for; high-quality, ingredient-led pet food at an affordable price. "Our goal was always to provide good honest nutrition," Alistair explains. "We want to provide owners with an aspirational and relatable pet brand, giving consumers a clear choice."
Which is why Alistair spent most of 2019 looking for the best suppliers to deliver on this, reveals Laken Oyagawa, NOOD's marketing executive. "Alistair travelled for nine months to find the best partners for us to work with that could allow us to offer NOOD at such an affordable price," she says, explaining that it's why they can offer the price they do. "Working closely with our retail partners has allowed us to work at scale and gain access to their expertise in order to get the best products to their customers."
NOOD's products hit the market in April 2020 and its launch aligned with the onset of the Covid-19 pandemic. "Last year really opened our eyes and now we have come to expect the unexpected," reveals Alistair.
The pandemic landscape led to an uptick in e-commerce, with 50 per cent of New Zealand adults now shopping online, and a 13 per cent growth in online spending. It also led to an uptick in pet adoptions, as people sought out companionship and felt a duty of care.
"There has been an explosion in pet ownership in the last year. This is unsurprising considering the published mental and physical health benefits associated with pet ownership," Alistair says, adding that pet ownership can help reduce stress, anxiety and loneliness, encourage exercise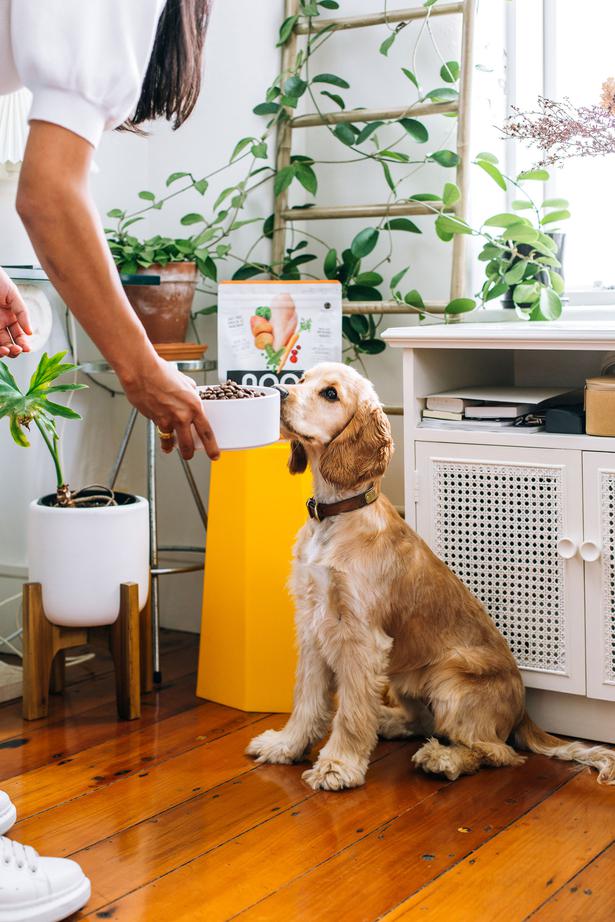 "Pet owners pour so much love and energy into the wellness of their animals, we want to cater to things they care about most; fuelling up their pets with nutritious ingredients and a seamless customer experience," explains Alistair.
Although they were operating in a global pandemic, Nood succeeded. The business reveals it was outselling traditional brands, was selling over five times above forecast in the Australian market, and sold out of product weeks after it launched.
Its new trial packs and recently redesigned website will help continue that success trajectory. "Creating the best user experience we possibly could was our goal," says Alistair.
Not only has NOOD kicked off trial packs, it's also harnessing its digital platforms to create a network of customers and followers. "We are able to create highly-engaged online communities of pet lovers and educate them to examine the ingredients of their pet food," says Alistair. "Technology has enabled a space where consumers can educate themselves and make clear choices about their pet's health."
With the turbulence of 2020 behind them and the launch of its new trial packs, the future looks bright for Alistair and the NOOD team. Currently available in New Zealand, Australia, France and Canada, the business is looking to launch in the United States and United Kingdom this year.
Next steps for the brand are to continue fostering its online community, and expanding its range into treat and pet care products. "We want to make the notion of good honest nutrition known worldwide and are excited to do so," Alistair says. "Everyone should be able to access high-quality nutrition for their pet that is readily available and won't break the bank."
Order a trial box worth $80 for just $20 from Noodpetfood.com NOOD's full range is available at New World, PakNSave and Four Square.
Share this:
More At Home / Trends & Shopping