SPONSORED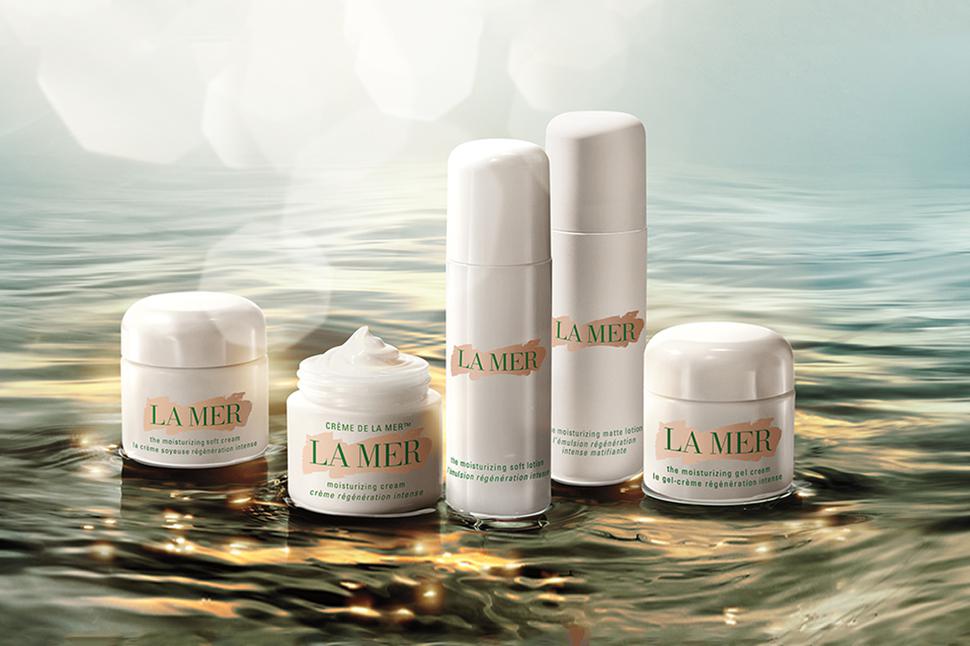 Watch: Discover How Viva Beauty Editor Ash Cometti Tailors Her Skincare Across One Month
Four weeks, four occasions, five moisturizers to suit
Friday April 23, 2021
I can still remember my very first (and very top-line) skincare routine — one that I begged my mum to help me build when I was 13 years old.
Back then, a simple, three-step routine was all that was needed, but there's one product that's remained a cornerstone in my twice daily skin ritual some 17 years later — moisturiser.
While my skin concerns (and budget) have changed as I've grown older, I've always relied heavily on a trusted moisturiser to lock in all the goodness of other heroes in my skincare routine.
I've come to learn that different seasons and occasions call for the right mix of products to suit, and as we inch closer to winter, there's no better time to become reacquainted with nourishing formulas that help combat cooler temperatures.
No one understands this more than La Mer, with five moisturizing formulas designed with different skin types and concerns in mind.
The linchpin in the range is its best-selling The Moisturizing Soft Cream, a lightweight yet efficacious formula which harnesses La Mer's iconic cell-renewing Miracle Broth to regenerate, hydrate and heal skin.
Over the next month, I'll be stepping in my La Mer Moisturizer Wardrobe to pair The Moisturizing Soft Cream with one tailored moisturiser each week to suit my busy social calendar, and my ever-changing skin needs.
This week, I've twinned The Moisturizing Soft Cream with Crème de la Mer for Easter weekend spent at Kawau Island.
The island is known for its wild weather and harsh climes (depending on which side of the island you're situated, of course), so I'm in need of two hardworking hydrators to protect my skin from the elements and keep my moisture barrier intact.
Each cosseting formula drenches skin in rich moisture, which is exactly what's needed when my skin is feeling a little weather-ravaged and dry.
Step into the La Mer Moisturizer Wardrobe with Viva beauty editor Ashleigh Cometti as she prepares for a long lunch with her girlfriends to celebrate her belated 30th birthday
Week Two
I've been daydreaming about getting my favourite people in one place since the first lockdown in February this year (which coincided with my 30th birthday). So, you can only imagine my excitement for a long lunch with my nearest and dearest considering we're now mid-way through April.
I prepped my skin for makeup application using The Moisturizing Soft Cream with The Moisturizing Cool Gel Cream, a skincare pairing which suits my oily/combination skin perfectly.
The Moisturizing Cool Gel Cream is immediately soothing upon application, which offered some welcome relief to my sun-warmed skin after chasing around after my busy toddler outside all morning.
Step into the La Mer Moisturizer Wardrobe with Viva beauty editor Ashleigh Cometti as she gets ready to clink glasses with her best friend to celebrate her engagement
Week Three
For this week's jaunt into my La Mer Moisturizer Wardrobe, I discovered a combination that both hydrates and mattifies skin — a perfect pairing ahead of a big event like engagement drinks.
The Moisturizing Soft Cream (which has become a firm favourite of mine over the last three weeks) matched with The Moisturizing Soft Lotion left my skin feeling nourished and hydrated but not greasy, meaning my primer, foundation and concealer that followed smoothed on seamlessly.
Usually when I wake after a night out, my skin appears dull and dehydrated. But even in my champagne haze I'd remembered to remove my makeup and smooth on my two moisturizers before hitting the hay. I woke up to skin that looked a lot healthier than I felt.
Step into the La Mer Moisturizer Wardrobe with Viva beauty editor Ashleigh Cometti as she checks in for a pampering weekend of hospitality and hydration.
Week Four
Booking a hotel staycation has always been one of my Auckland must-dos, but somehow, I never managed to get around to it. Finally, however, I decided enough was enough and it was time for some much-needed rest and pampering.
I reserved a hotel room so tranquil that you wouldn't know it was nestled amongst the bustling downtown of a city — the perfect location for a weekend of blissful beauty.
I had my skincare essentials in tow of course, as I've never been one to pack lightly. In fact, I managed to squeeze all five products from my La Mer Moisturizer Wardrobe in my suitcase, with the plan to have my skin soak up The Moisturizing Soft Cream and The Moisturizing Soft Lotion.
With makeup removed and moisturizer on, I slipped on my fluffy white robe and comfy slippers, and settled in for a night of pampering, cocktails and luxuriously nourished skin.
READ: Here's Why You Should Regularly Switch Out Your Moisturizer
Every product in the La Mer Moisturizer Wardrobe is available from selected department stores, including Smith & Caughey's, or visit Lamer.co.nz for more information.

Share this:
More Beauty & Wellbeing / Features & Profiles