Loxy's Kate Jarrett On How To Maintain Your Hair Extensions During Lockdown
The salon founder shares her top tips on how to care for hair's colour and condition until doors re-open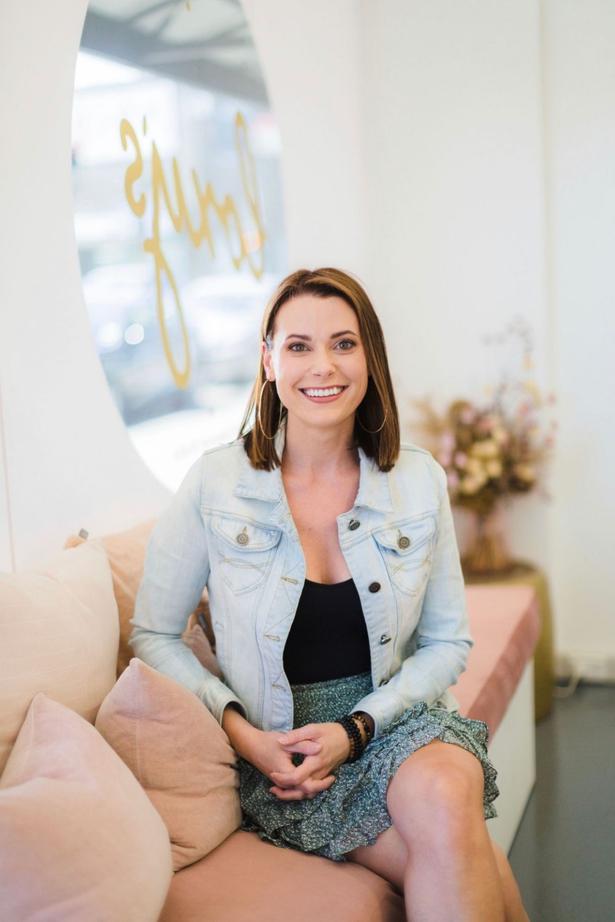 Wednesday Oct. 27, 2021
Ten years ago, Kate Jarrett opened her first hair salon, located inside a rent-a-cabin on her front lawn in Point Chevalier. 
Now, the beauty boss is the proud owner of two sprawling hair salons, one situated in the beating heart of Ponsonby, the other in the beauty precinct inside Commercial Bay. 
Both salons are booked up months in advance — a true testament to the talented hairstylists, colourists and extensions specialists who call Loxy's their home. (Take it from someone who knows, I've been going to Loxy's for the last five years and if I don't re-book my next appointment while I'm still in the salon I often miss out). 
Our new weekly beauty series serves to celebrate the salons, spas and clinics who are navigating the business of beauty amid such tumultuous times, and how we can best support them until doors open once more.
READ: Salon In The Spotlight: Get To Know Hare & Hunter 
For the second installment of our salon spotlight series, Viva beauty editor Ashleigh Cometti speaks to Loxy's founder Kate Jarrett on how she's navigating running her business during Auckland's sixty-something day of lockdown, and how best to maintain your extensions until doors re-open again.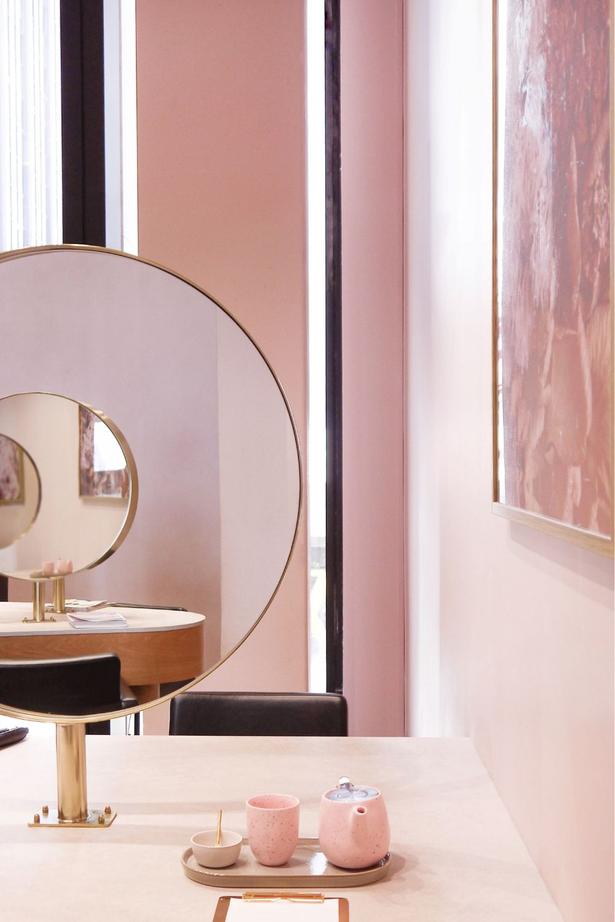 Talk me through the past couple of months. How are you feeling as a beauty business owner right now?
I am normally the most positive person ever, who can always see the silver linings to all situations... but I can't lie here. The last couple of months have been really tough.
At the moment I feel nervous, uncertain about what future close contact businesses will look like, and the lack of certainty around a reopening date for us. I've never felt quite so torn between understanding the need for restrictions, and desperately wanting them gone. I'll be so happy when anxious Monday announcements are a thing of the past.
I'm finding a huge amount of comfort in the strength of the Loxy's brand, and the regular messages of love and support we're getting from clients who will be busting down the doors to see us when they can. That brings me a lot of peace.
How have you been connecting with your clients during this time?
We've been connecting through social media and touching base by way of emails. We're so grateful for social media at a time like this. The ease at which we can keep in touch with our customers and the ongoing support they're showing us has just been phenomenal!
How is Loxy's different from other salons? What can Viva readers expect when booking in a service with you?
Loxy's is a full-service hair salon specialising in all things hairdressing, but we also specialise in a unique method of hair extensions and volumisers, which involves no gluing or braiding.
I'd like to think what makes us different is our obsession with our clients and helping them to not just look great, but more importantly, feel great. There's a different type of sparkle we want you to have in your step when you leave us. I'm driven to have a team who care deeply about the people who sit in their chairs, who know their stories, their kids' names and what is important to them.
We genuinely care and are so passionate about what we do, and making your experience one to cherish. I'm so proud to have clients who have been with me for over 10 years, since my first ever rent-a-cabin, on my front lawn in Pt Chev.
Loxy's clients are loyal for life and that's a reflection of the team we have and the results we deliver.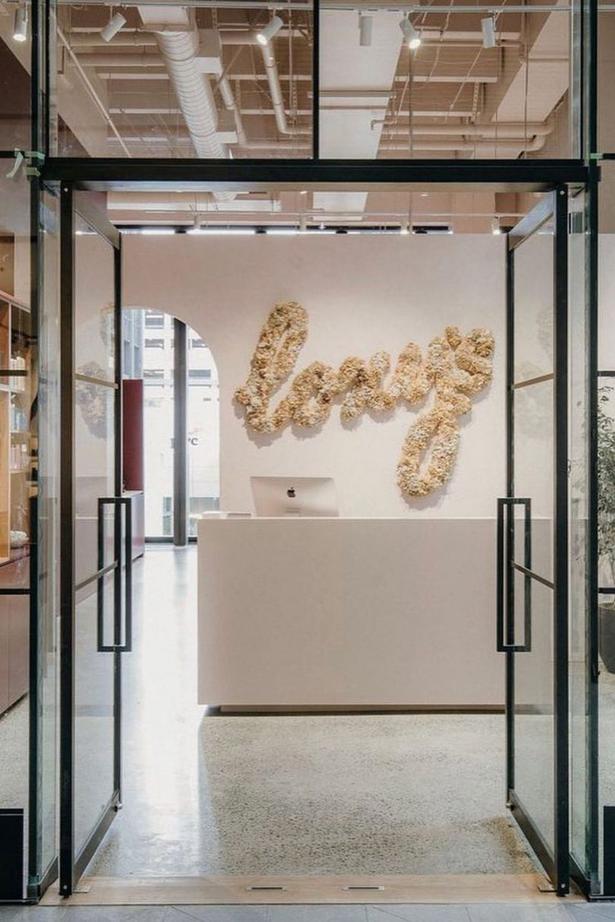 Besides hair, what other services does Loxy's offer?
Service-wise, we stick to hairdressing and hair extensions, but we also have an online store with a beautiful range of hair products, brushes, hair extensions and a few of our favourite beauty products too.
Talk me through the Loxy's team members and their areas of specialty?
In over 10 years of business, I've never been more proud of the people I call the Loxy's team. In a team so big you'd expect a few to be lagging behind but it's just not the case for us. We have extremely high expectations that our team delivers daily. I'm immensely proud.
Across both locations we have teams that cover all areas of hair specialty. We have extremely strong colourists, blonde specialists, balayage queens, cut experts, and then those who will nail your blow wave.
As we have a huge focus on extensions, we also have an extension educator who helps ensure that the team across both salons are rigorously trained, and highly skilled in ensuring they're caring for your hair and scalp while adding in the extra length and volume you've always dreamed of.
Be it cut, colour or extensions, we're into protecting the health of your hair and scalp and all of the team believe wholeheartedly in this ethos.
Can you offer a couple of tips on how Viva readers can maintain their hair's condition (or their extensions) while salon visits are off-limits?
For me, lockdown is about a forced hair rehab and doing all the things that don't always fit into my normal weekly routine.
I'm giving my natural hair a break from heat right now, and every time I wash it I'm using a combination of Olaplex number 0, Number 3 and Number 8 for some deep, deep hair repair. Lockdown is a great time to focus on extra nourishment and repair of your hair, whilst letting it air dry and avoiding the hot tools we'd normally use daily.
And of course… those greys! Oh so many greys! Beauty Dust root cover is your friend right now to hide those unwanted sparkles in your hairline. It'll be your saviour until you can finally get back into the salon one day (hopefully soon).
If you're a permanent extension client of ours right now then I'd suggest that you absolutely need to remove them. Extensions need to be maintained in salon every 5-7 weeks, so we're well past the stage of any of them being in there safely now without causing irritation to your scalp. Best to whip them out at home (see our video on our instagram page) and focus on some intense hair love for the remainder of lockdown.
And of course, stay away from the box colour. I promise it's not worth it.
What are you most excited about when restrictions ease?
Oh gosh, I well up with emotion even thinking about this. To open our doors again and see clients walk in them, their sparkly eyes and huge smiles under their masks. I'm excited about the happiness we'll see in them when they feel great about their hair again, the simplicity of doing something we used to consider normal, and the energy in the salon of women taking time for themselves. I truly cannot wait.
How can Viva readers support Loxy's at level 3 and level 4 while the salon remains closed?
We're shipping from our online store daily safely during level 3 and have all your haircare needs covered! We also have vouchers available to purchase that can be used in-salon (or online) once we reopen. 
Share this: