Meet Fashion's Favourite Makeup Artist, Val Garland
Fashion's favourite makeup artist steps from backstage into the spotlight to talk Kate Moss, Lee McQueen, #MeToo and mascara with Victoria Moss
Sunday March 17, 2019
As she intimately clutches my face and "gets right in there" with her mascara brush, I recall the other faces Val Garland has got this close to. The English makeup artist has used a decorating roller to smear a line of red paint across Cate Blanchett's visage, turned Scarlett Johansson into Whatever Happened to Baby Jane's Bette Davis, stuck a giant prosthetic nose on to Erin O'Connor, and prepared Cara Delevingne for her Paris runway comeback.
READ: Meet Linda Cantello, The Makeup Maestro Channelling The Vision Of Giorgio Armani
"You walk into a room and see a really big celebrity for the first time, you have to go straight up to them and make them feel safe and confident in your hands. It's a really big ask," offers Garland of the reams of faces she has painted in her 30-year-plus career. Yet her easygoing enthusiasm and touch of the eccentric is a key part of why she has become one of the most in-demand editorial and backstage transformers in the world.
Kate Moss is a regular. "She likes a giggle," says Garland in her Bristolian burr. "I've never seen her have a tantrum. She loves a narrative, if you give her a story, she can play with it. If you give her no makeup and real hair then she's probably bored."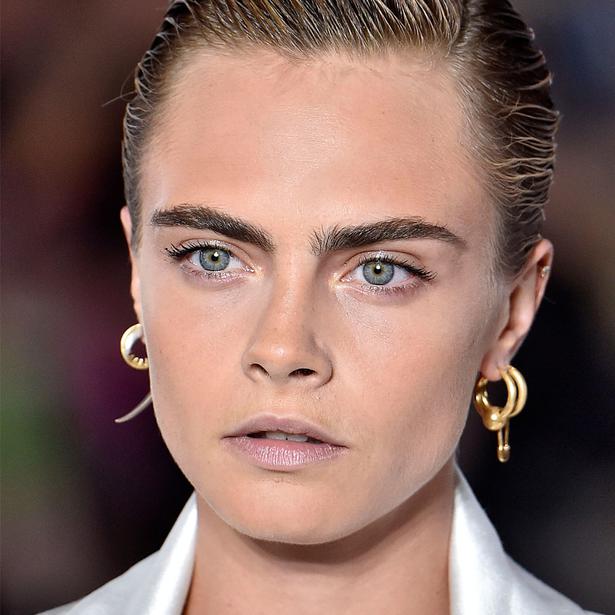 Garland, 61, is a chameleon when it comes to producing a look. She can go from creating pure, fresh-faced skin with just moisturiser and her softly kneading fingertips, to artistically rainbow-splattered eyes, or striking avant-garde looks. She does it all. Her first book is more than the usual banal coffee table fare, offering a window into an often opaque world, and insight into how a young girl from Bristol left school at 15 and went on to have an extraordinary, generation-defining career. She's worked with top brands, name photographers and a changing array of models, making her a keen observer of the politics of fashion and shifting standards of beauty.
READ: Meet The Linchpin In Meghan Markle's Beauty Entourage
In compiling Validated: The Makeup of Val Garland, there were some images that she had wanted to initially include, "I loved them, but some were quite controversial. I had to take them out, it's just not the right moment," she explains, of the way that the lens of hindsight and the backdrop of the #MeToo movement has altered the reading of fashion imagery.
For the late designer Alexander McQueen, she explored a darker side of her repertoire, creating some of the most striking looks from his shows — from the ghoulish to the magical. Once she covered the entirety of Bjork's face in small Swarovski crystals at his behest. They teamed up through stylist Katy England when all were at the early stages of their careers. At that point she says he was "quite shy, and would get shocked easily. He was very lovely."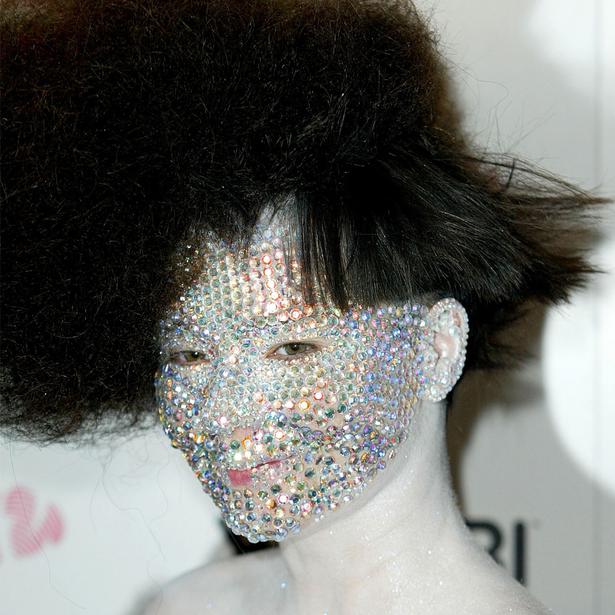 The symbolism of his later shows and the resultant imagery is divisive still, but on the wider #MeToo effect Garland is clear that it has "absolutely had an effect" on the fashion industry.
"Backstage at Giambattista Valli [last season] the girls had their own private dressing room — how amazing is that? It's funny to see people who used to be really shouty now walking around with cups and a bottle of water to offer to people. It can only be a good thing."
READ: Meet Nina Demont, The Teen Instagram Star Making Her Mark With Makeup
The other shift she has seen is the explosion of the cult of beauty: bloggers and Instagram stars, and the rise of the makeup tutorial. That approach — the heave it on, thick slug-like "Insta-brow", pillow lips and extreme contouring is not to her taste.
"There's always been make-up, but today it's more sexualised. What I find sad is that all these young girls want to look like sexbots. If they were being original and wild and free, painting pictures and doing incredible things, then I would find that really interesting. But the fact that they want to look like a clone of a blow-up sex doll — is that interesting? I don't think so."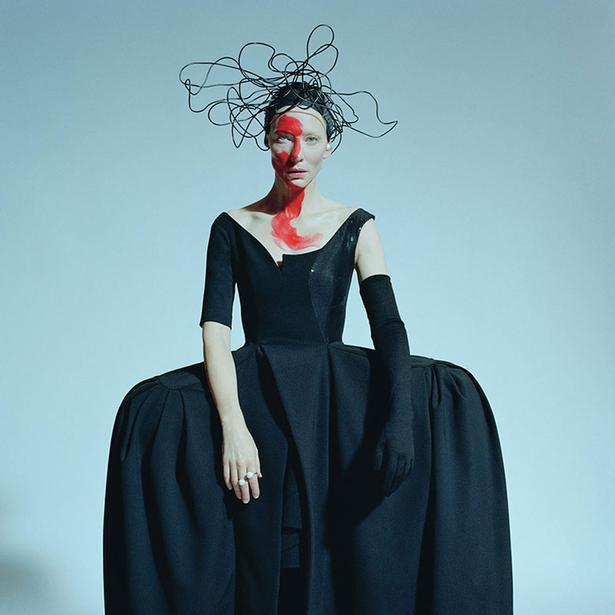 Looking interesting young was very much part of how Garland became part of the fashion scene, first in Australia and then in England. As a young child she begged her mum to get her "the latest Mary Quant-ish hot-pink minidress with a zip up the back." When a teacher gave her the impression that university "wasn't going to happen to someone like me" she got a hair apprenticeship. A few years later, she and her then-husband left Bristol. "We were wandering around Sainsbury's on a Friday night looking like Sid and Nancy, and he said, 'I'm bored let's go somewhere else'." She thought maybe Paris or New York. They ended up in Perth, Australia, but moved onto to Sydney where "INXS and Kylie" would go to her salon.
READ: New Role for Michael Ashton, Adele's Kiwi Makeup Artist
At the time, she wore "tons of makeup. It was the 80s, everybody was living for the weekend and clubbing." Friends kept telling her to switch to faces, but apart from a few forays on shoots, she stuck to hair. Until she decided to divorce her husband and head home that is. "I was fearless. I thought well, if it doesn't work, I'll try something else. There's always another road to go down."
Garland stayed on the one road, working seven days a week in London in the early 90s, never turning anything down and always improvising, as she does still. "Get me into a chemist, I'm buying everything," she says. "I've got corn plasters and I'm thinking, 'What can I do with those?' I have two tables on a shoot. A main one for the generic kit, the other one is the ideas table. I'm always collecting things for the ideas box." Her box of tricks has included everything from elastic bands (for pulling and plumping cheeks), sunbed goggles (used to create "insector" eyes in a Gareth Pugh show), even icing for producing 3D eye colour.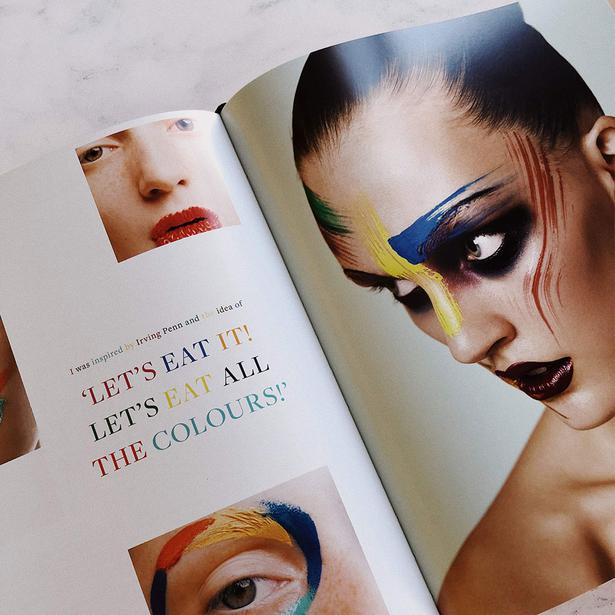 Makeup, she says, has changed dramatically during her career. "The formulations now are so good, you don't have to spend a fortune. You're buying luxury [labels] because you want to see that in your bag. You don't need it."
She brandishes the L'Oreal Unlimited mascara at my eyes, the wand flicks down so you can angle it right into the corners. She shows me her own mascara brush from her kit, it's bent across. "All ours are like this backstage, we always bend them." Cleverly L'Oreal (note: she is the brand's global makeup director) has marketed this insider trick.
READ: Meet Kabuki, The Makeup Magician
She herself doesn't wear much makeup. "I'm allergic!" But she has still has a distinctive look, usually topped off with a pair of thick, shapely black cat's-eye glasses. Her manner is warm and gently captivating, making it easy to see how she how she coaxes models into letting her pour honey over their faces or to wear a pair of sheer tights over their face (a Gareth Pugh show). But it is also her calmness and ability to devise extraordinary concepts in the blink of an eye that have kept her at the forefront. "It's not for everyone," she asserts, but Garland says she thrives on pressure.
Next up is a television project. "I was working with a designer the other day and they were saying as women get older they should wear less makeup. I was really offended. Why should we? Why should we just fade into the background and be quiet old ladies?"
• Validated: The Makeup of Val Garland by Val Garland and Karl Plewka, $65, is out now
— The Daily Telegraph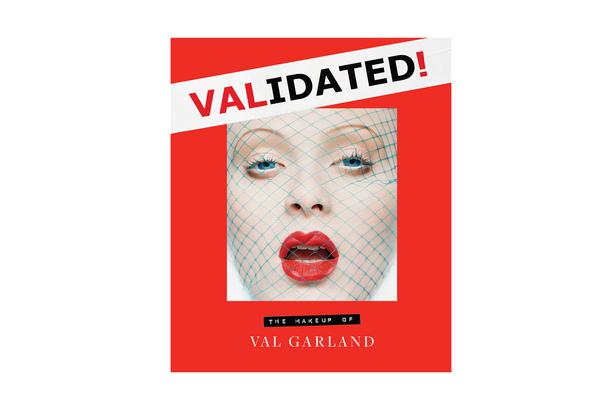 Share this:
More Beauty & Wellbeing / Features & Profiles