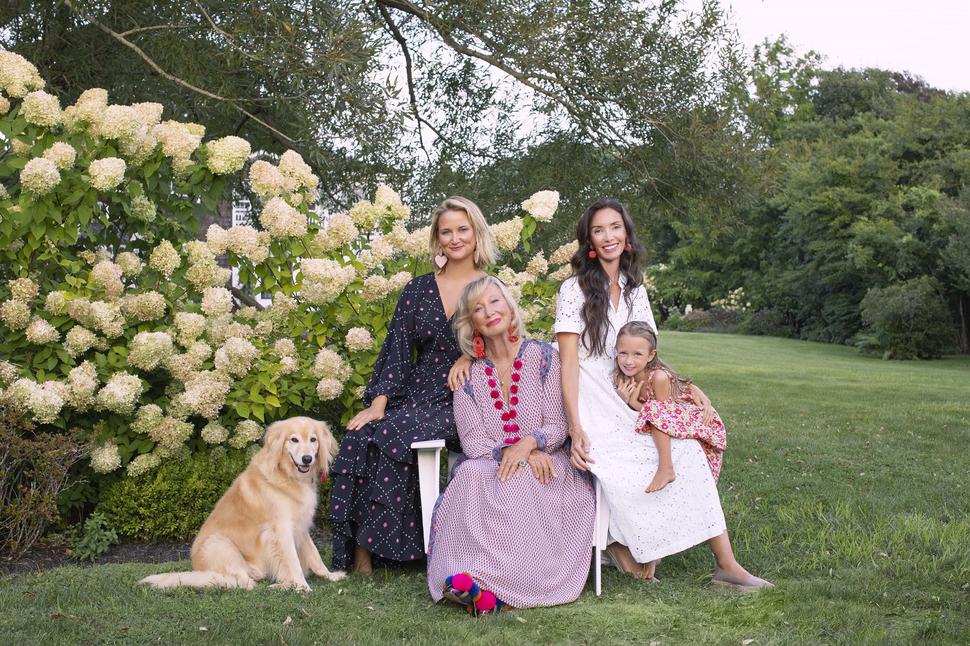 Step Inside The Beautiful Life Of The Chantecaille Cosmetics Family
Janetta Mackay meets the daughter of cosmetics house founder Sylvie Chantecaille
Thursday April 4, 2019
If Alexandra Chantecaille wasn't in New Zealand, she'd be holidaying with her siblings and parents on the French-speaking Caribbean island of St Barts. Instead, this daughter of beauty visionary Sylvie Chantecaille is contenting herself by bookending her first trip here with two weekends in Queenstown. Then it's on to Australia this week for more store visits and interviews, before heading home to New York.
The Chantecailles like to play and work together. Theirs is an international lifestyle that sounds enviably exotic. Matriach Sylvie has a particular love of Africa, which she visits several times a year. Alex and photographer brother Philippe have travelled to the North Pole. Those far-flung destinations are part of a business and personal journey supporting animal and ocean conservation charities. "Why wouldn't you?," says Alex of the family firm's having a philanthropic arm to its operations.
READ: Why New Kiwi Makeup Range Aleph Beauty Is One To Watch
This is most visible in sales of its "cause-metics", a sub-category of products sold to contribute to fundraising. Think sleek silver compacts containing powder blush embossed with pretty images of corals and turtles. At Chantecaille, this commitment goes beyond an annual marketing outreach to a growing range of permanent collection items sold in support of efforts ranging from rescuing orphaned elephants and endangered butterflies to planting trees to offset carbon emissions.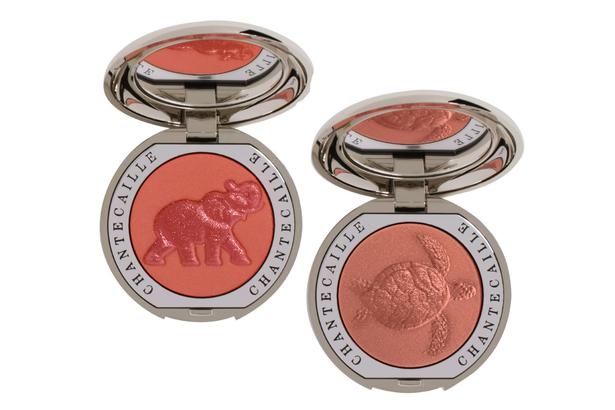 Since its inception 20 years ago this luxury cosmetics company has been a quiet innovator. An underlying philosophy of clean, botanical beauty — melding fragrant French traditions with modern performance demands — soon won it a devoted following in a handful of high-end department stores in New York, London and Hong Kong. In recent years, as more consumers have come to appreciate a considered approach to beauty, Chantecaille has experienced significant growth.
Alex, the director of sales and promotions, spearheads the expansion from the key sales base of North America into receptive Asia and beyond. In Australasia, the brand has been exclusive to Mecca stores for 10 years.
SEE: 8 Ways To Wear Backstage Beauty Looks From Paris & Berlin
"We've always flown a little under the radar," explains Alex, who now sees her mother's vision of holistic quality resonating farther afield. "The luxury customer is not to be duped into thinking something that's expensive — or shiny and sparkly — is best." Items need to deliver to exacting standards — "much like a handbag should last you for maybe 40 years". It's a very French outlook and one instilled by her mother.
The name of Sylvie Chantecaille has long been of note in the global beauty business. At the dawn of the 70s, the Parisian debutante daughter of art collecting aristocrats had moved on to New York. There she met and married Olivier, who hailed from Bordeaux and worked in the wine trade. Sylvie teamed up with designer friend Diane von Furstenberg to establish a niche cosmetics company in 1977. That soon led to a job at the Estee Lauder Companies, where she championed the Prescriptives brand, which pioneered personalised colour matches for differing skin tones. It was under her watch that cult favourite fresh fragrance Calyx was launched in 1987. A decade later she left to begin her own brand, with Olivier as chief financial officer.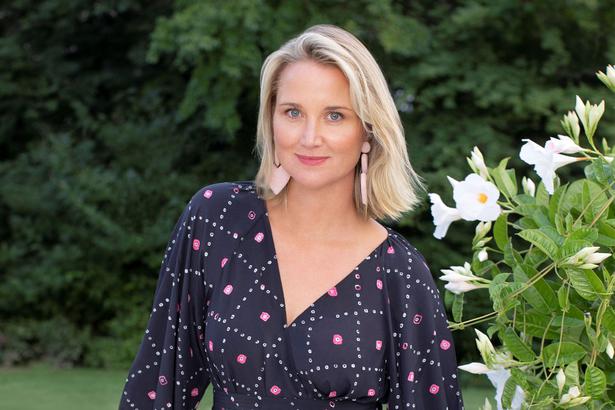 Alexandra Chantecaille. Photo / Supplied

The couple double-mortgaged their house to do so. Fragrance was the initial focus, but encouraged by her impressive network of beauty contacts, Sylvie developed her own colour cosmetics and skincare infused with rosewater.

The idea was to fuse timeless French aesthetics and aromas with a no-nonsense approach that appealed to the time-poor American women she knew. Makeup that wasn't overdone and was easy to use, twinned with skincare that cocooned, calmed and soothed. At the time the natural look was considered the 'Emperor's new makeup'; nowadays revealing healthy skin is considered standard. Enhancing it by harnessing plant stem cell technology and combating environmental toxicity with botanical ingredients are directions Chantecaille is exploring.

READ: Sisley's Christine d'Ornano On Why Her Family Inheritance Is Her Passion

The products are made in Japan (for foundation), Italy (powders and lipsticks), Switzerland (skincare) and France (fragrance and rosewater). Each location is chosen for its expertise, craftsmanship and generational knowledge. "It's like having your shoes from Italy, your suits from Savile Row and your chocolates from Belgium — getting everything from where it's best made has always been a key focus for my mom," says Alex. By saving money on big marketing budgets and beauty ambassadors, Sylvie determined the brand could spend more on the sort of ingredients and packaging that would retain customers.

Her elder daughter Olivia, then 23, was involved in the company from the start and is now its creative director. Alex took another five or six years before she gave in to the pull of the family business, having first interned at Elle magazine and worked in fashion and PR, including for Tods in Italy. "It was a hard decision to make, I knew I couldn't just pop in for five years then have a new career," she recalls. Artistic baby brother Philippe joined later to work on campaigns as head of media production, shooting both beauty and environmental images.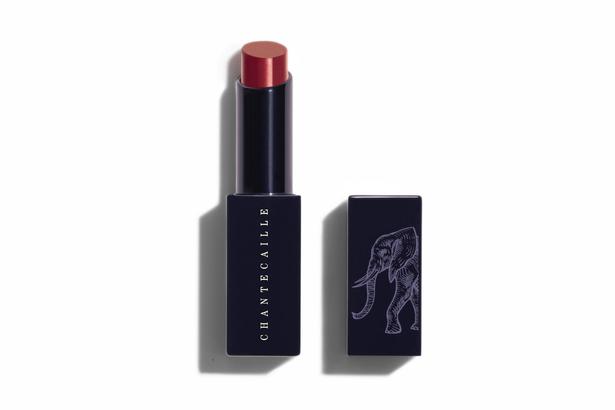 Sylvie still very much steers developments but, now 73, she also loves to spend time in the garden, with its reminders of childhood spells in rural France. Her environmental awareness first sprung from that early love of nature, which visits to Kenya and Botswana have only extended, leading to enduring friendships with leading conservationists there.
Alex says working together can occasionally be testing, but family dynamics also provide an honest, direct and supportive environment. "What's fun about being in a family company is you can be yourself." Everyone pitches in to help in different roles, whatever their job title. Work ethic was embedded early, with Sylvie coming home from the office at 9pm, but making sure weekends were family-centred. In the school holidays, the three American-born children were packed off to grandparents in France. Alex describes herself as French-American, and was brought up with French as her first language.
Olivia is keeping up that family heritage, speaking to her young daughter Delphina in her native tongue, ahead of English. Alex delights in her niece and regular out-of-office family get togethers. When she is not travelling, or in Chantecaille's Soho office, she splits her time between a townhouse near Washington Square Park and heading out of Manhattan to hike with her dog. She's just bought a house that is a "piece of history" in East Hampton, up the road from where her parents live. The house dates to 1720 and has wide plank floors and wooden beams. Its refurbishment is, like Chantecaille, set to be a "labour of love".
• Mecca Cosmetica and Mecca Beauty are the exclusive stockists of Chantecaille in New Zealand
Share this:
More Beauty & Wellbeing / Features & Profiles