A Chat With Award-Winning Screenwriter Philippa Boyens
Philippa Boyens speaks to Rosie Herdman about the state of the New Zealand film industry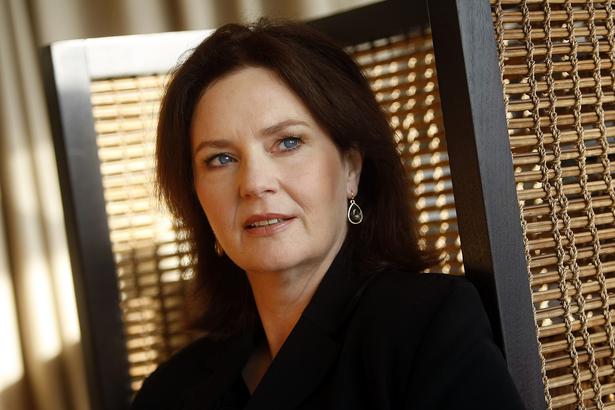 Friday Oct. 4, 2019
If you were to look at a list of the highest-grossing New Zealand-made films, many of those in the top 10 would have three things in common: Sir Peter Jackson, Dame Fran Walsh, and their right-hand woman, screenwriter and producer Philippa Boyens.
Best known for her Academy Award-winning work as a principal screenwriter for the screen adaptation of J.R.R. Tolkien's The Lord of the Rings trilogy, as well as The Hobbit trilogy, The Lovely Bones and King Kong, Philippa's CV is impressive.
She brought more than two decades of experience and expertise to speak at The Power of Inclusion summit in Auckland this week, an event organised by the New Zealand Film Commission, Women in Film and Television International (WIFTI) and supported by The Walt Disney Company.
Featuring more than 35 speakers from around the world, the two-day event honed in on the important global conversation around inclusion and representation in today's screen, entertainment and technology industries.
LISTEN: Viva Talks Podcast With Documentary Film-Maker Pietra Brettkelly
For Philippa, it was a chance to give back to the industry that she has been so successful in. Having spent the past 22 years being "crazy busy", which she's incredibly grateful for, she's harking back to her start in the industry, which was in support of the arts as the executive director of the New Zealand Writers Guild from 1993 to 1996. She's a fan of Women in Film and Television International, too.
"I have always seen WIFTI as a really positive contribution to the industry because I've seen the way in which it works," says Philippa, speaking from her home in Wellington. "Not just as a place for platforming, but also keeping that whole idea of encouraging, moving forward, and reminding the industry to create opportunities for women."
The summit drew an outstanding line-up, with American actress and activist Yara Shahidi, Academy Award-winner Geena Davis who also founded the Geena Davis Institute on Gender in Media, Prime Minister Jacinda Ardern, Pose creator Steven Canals and director Niki Caro among the large list.
The calibre of speakers reflects highly on the New Zealand film industry and how far it's come, says Philippa, as these people see our country as an interesting place full of interesting film-makers.
Looking at the ways in which the industry has changed, Philippa cites that old cliche, "Everything has changed, and nothing has changed, in some ways".
Streaming services like Netflix break down the old convention in film that audiences will only watch media that suits their existing interests. Technology has opened up the possibility to introduce viewers to a larger variety of stories, says Philippa. "That's proving that if it's there, people will watch it if it's good, if it's well made, if it has a reason for being.
"What hasn't changed is, unfortunately, sometimes the way in which we offer those opportunities for people to get that foot in the door — to get that beginning."
Lack of opportunity hits economically disadvantaged people severely, and in the film industry, while it's not essential to go to film school, it does offer significant advantages to help demystify the languages of the industry and how it works.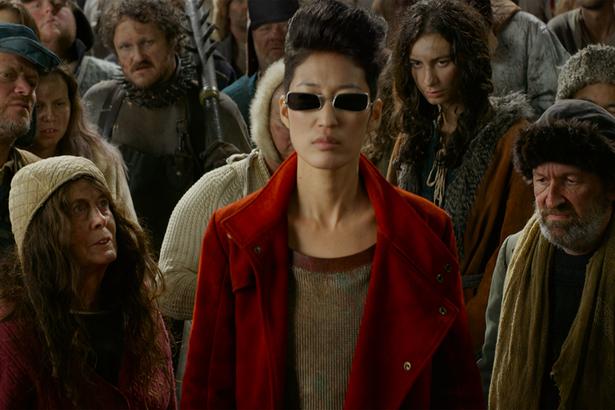 It's not easy, says Philippa. "Unlike a lot of other art, if you want to be a novelist or a poet, or even a painter, none of those incredibly great creative activities necessarily require you to go and ask someone for two-and-a-half million dollars. So, it's tough out there!"
As for her own experience in the industry and the formidable trio she has formed with Peter Jackson and Fran Walsh, she puts it down to a combination of luck and knowing a good thing when she saw it.
"It was a gift. It was dumb luck – I just got so lucky that the right project came along at the right time, and the three of us clicked," she says.
"We like working together, we bring different things to it but at the same time, I was in a place where I understood you seize those opportunities, and did work incredibly hard to take advantage of those opportunities."
For any budding screenwriters out there, Philippa recommends finding good creative collaborators who can help motivate you, act as soundboards and keep you in check. "Everyone needs a good editor!" she says, passionately.
For inspiration, she highlights Nora Ephron, the journalist-turned-screenwriter and author, as someone whose work and career she admires greatly.
"I have another saying that I say ad nauseum, and it is: no one cares, until you make them care. And we don't always triumph in that endeavour. By that what I mean is: you really need to know why you want people to listen to what you're saying, because it's really easy to switch off, especially these days."
Talking about what needs to change in her industry, Philippa is clear on what is needed: more funding, which she says has not advanced at all since she started out. 
READ: Meeting One Of Pop Music's Most Sought After Super-Producers
"That's not how you grow an industry. We've shown if you grow this industry, the economic growth will follow.
"More importantly than that — these are our stories. And with the rise of the media and the way that we see stories, it's even more important now to make sure that we are given the opportunity to tell them in our way, because otherwise we will literally drown in overseas content. And our children will never see our stories on screen, will never see their own voices, their own people, and they'll be lost."
Does someone with Philippa's achievements still have a career bucket list?
"No — that's one of the nice things about getting older," she laughs. "But I would genuinely like to get back to putting more into the industry, and helping. So it's been great to make this event a priority, and saying 'this is really important, and these people are coming down to our place and we're going to welcome them, and listen to them, and it's going to enrich all of us'."
Share this: