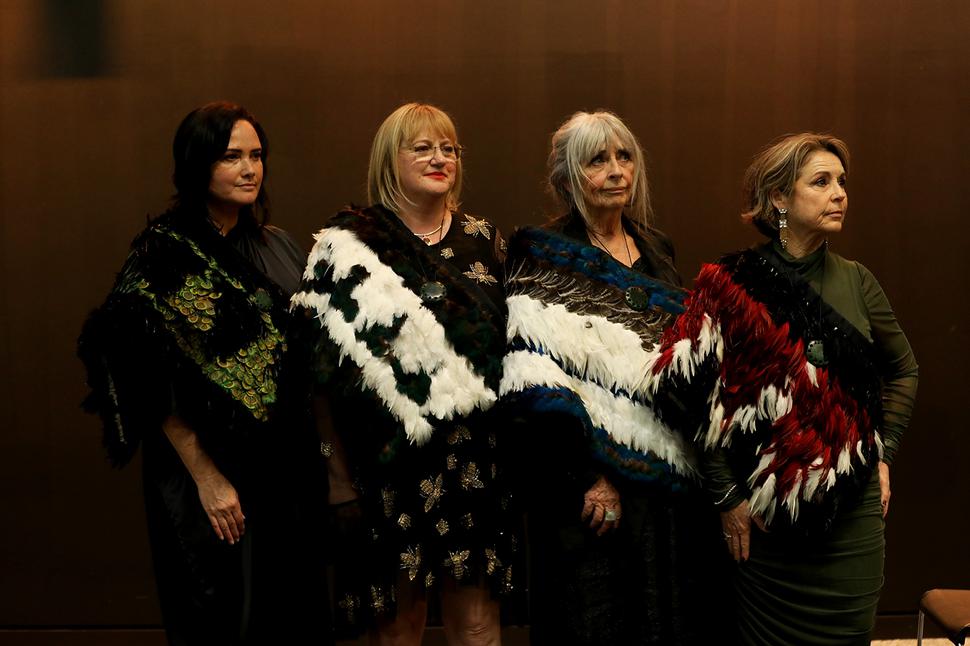 The Leading Entrepreneurs Entering The Business Hall Of Fame
The four inductees to the Co.OfWomen's honour list have lofty goals — and serious fashion credentials
Friday July 9, 2021
Female-led business support organisation Co.OfWomen has welcomed four inductees into the New Zealand Hall of Fame for Women Entrepreneurs: Dame Suzie Moncrieff DNZM, arts innovator and founder of the World of Wearable Art show; Theresa Gattung CNZM, philanthropist and former chief executive of Telecom; Christine Sharma, managing director of local label Ruby; and Kiri Nathan MNZM, te ao Maori champion and member of Wahine Toa Initiative.
Co.OfWomen founder Tara Lorigan, who established the support company in 2012, says  "commercial drive matched with innovation and a desire to make a difference features strongly in female success. And this year's inductees are prominent examples. Our country and economy are all the better for their endeavours."
Chosen by a panel chaired by Dr Lee Mathias ONZM, co-founder of Birthcare and Labtests, for their indelible contributions to their respective industries, the significance of this recognition is not lost on the businesswomen.
READ: Emily Miller-Sharma and Deanna Didovich Celebrate 10 Years At Ruby
"Being inducted into the Co.OfWomen Hall of Fame is a surprise honour acknowledging 40 years in the fashion industry, showing how passion over paycheck sometimes is what it's about," says Ruby's Christine Sharma. "It's important to Ruby and the fashion community in general because shining a torch on our industry, which inherently can be a challenge, gives hope and aspirations for the new creatives coming through."
A similar sentiment is shared by Kiri Nathan. "This is not an acknowledgment of me, this is an acknowledgement of the people who have always stood with me."
For her, it echoes the Maori proverb 'He nui maunga e kore e taea te whakaneke, he nui ngaru moana ma te ihu o te waka e wahi/A great mountain cannot be moved, a giant wave can be broken by the canoes prow'.
It means, she explains, "don't give up too easily, some things are possible."
Share this: