Opinion: How Fashion Can Continue The Anti-Racism Conversation
There's power in the collective efforts of the fashion industry to truly acknowledge the influence of Black culture in fashion and beyond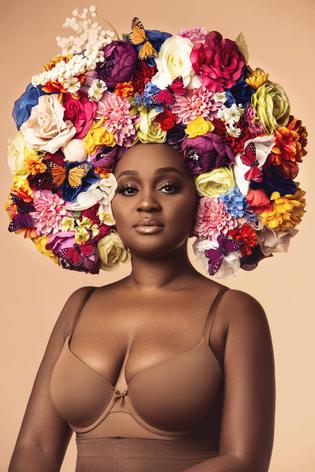 Locally and internationally there are many labels of varying size, age, product offering, and customer base.
While Coronavirus was called 'the great equaliser' by an insensitive Madonna, it did knock the pleats out of the already fragile silk of the local fashion industry.
In times of crises, the concept of family pops up - the group you share a bond with, whether through blood, water, or a stiff linen.
The fashion family, whanau, or aiga is one you see periodically at events, share gripes and grievances with, and sometimes feel unexplained anger and ire for. A family full of distant cousins who you run to hug at reunions, siblings you can call on when you're in need, and some creepy uncles who everybody wants to leave.
During the depths of the lockdown, the fashion family came together in mourning, support, shared platforms and sales; reimagining what a new normal could look like.
READ: Apologies & Exits: Fashion's Reckoning With Racism
The family isn't just high-level designers and directors, but includes stylists, photographers, hair and make-up artists, operations teams, retail staff, and so many more.
The family worked together to uplift and celebrate the local fashion industry, and create hope in a wrap dress. This hope grew as workrooms and stores reopened, photoshoots were booked, and staff agreed to reduced wages for the indefinite future.
Coronavirus was a blow for local labels, but fashion is one - inherently political - representation of wider society. A wider society where the virus is still having a fatally disproportionate effect on Black, Brown, and other ethnically marginalised people.
The racism and fashion conversation has been glossed over countless times, with opportunities to include non-white voices, creatives, and talent overlooked as ex-staff and audiences defy NDAs to share their disappointments in an industry marked by gatekeeping and exclusivity.
Campaigns feature token models, mood boards are filled with 'exotic' cultures and ethnicities, and music is used in stores/shows from artists that starkly contrast both the customers and creative teams in head office.
The past decade has seen a sanitisation of Black culture, music, clothing, and slang as eurocentric audiences covet them. Would a Black employee have felt comfortable wearing their shell toes to the office before sneakers were seen on the likes of Man Repeller?
This rise has been charted by appropriation across advertisements, plastic surgery, music videos, editorials, and 'style icons' posting mirror selfies in Jordans and bodycon dresses.
READ: Black-Owned Beauty Brands To Support Today & Always
The world functions on the cognitive, creative, and physical labour of Black and Brown marginalised folks all over the world. In the fashion industry, garment workers predominantly live and work in the global south, for brands whose inspiration is selectively plucked from cultures.
Black Academic icon Angela Davis famously said: "In a racist society it is not enough to be non-racist, we must be anti-racist". As the Black Lives Matter movement grows in urgency and violence, the fashion community's silence grows more deafening.
Where is the feeling of family that drove fashion houses into producing masks and scrubs, donating to healthcare services and vaccine research, and begging customers to pledge their support through Covid-19?
During this critical time for Black Liberation, eye contact has been avoided, calls sent to voicemail, and the email campaigns silent.
Fashion figureheads like Elaine Welteroth, June Ambrose, Edward Enninful, and Naomi Campbell - people who were all 'the first Black Person' in their role - have called for accountability.
Campaigns like Share the Mic Now and Pull Up For Change challenge companies, platforms, and individuals to replace platitudes with action.
For marketers debating whether Black Lives Matter was too political, Elaine Welteroth simply stated: "The question right now is not whether you or I condone violence or mayhem. The question to ask is what you and I have done to actively prevent this outcome?"
While Jamila Thomas and Brianna Agyemang started Blackout Tuesday to 'intentionally disrupt' business as usual and recognise the contribution of Black People to global culture. The use of African American Vernacular English (AAVE) like Bae, Lit, On Fleek, or Yassss in captions are just one example of this.
On a day to create space for Black voices to be amplified, it was quickly co-opted into a 'well-intentioned' and convenient marketing tactic.
READ: Beyonce Releases New Single & An Index Of Black-Owned Businesses
Brands panic-pivoted from "avoiding politics" to nonchalantly posting a black square - described by Welteroth as "the lowest of low hanging fruit in a time like this" -  before returning to scheduled content.
Feeds that had been predominantly white were also suddenly flooded with images of Black models and celebrities, or butchered Martin Luther King quotes.
However, in their panic they forgot that inauthentic strategy will only end in failure.
Comments asking 'what's next?' were deleted and customers blocked, prioritising fragility over the pain of the Black community.
This quick back pat exemplified how intent does not equal impact, and that impact requires action. Not only did Blackout Tuesday get co-opted, it flooded the Black Lives Matter hashtag and buried critical information.
The shock was audible as the fashion family realised racism's existence, to the disappointment and hurt of Black and other non-white relatives. Despite centuries of enslavement, colonisation, and indigenous genocide, it took a video of George Floyd's murder to take off the wraparound glasses?
'Waking up' is not enough if you choose to stay in bed. Instead of posting better, do better. Get out of bed, stand in front of the mirror, and ask the hard questions. Buy the resources from Black Women, pay Black People for their consultation time, and prioritise budget for racial education.
The comfort zone is not a space for growth - the critical and urgent conversations simply won't happen there. All non-Black brands and individuals have platforms and opportunities to listen, learn, amplify, support, and donate.
In the words of Edward Eninnful: "It will be very interesting to look back in a few years' time at all the anti-progress comments that have filled social media these past weeks, and who has been making them. Words are powerful. And so are our memories."
One of the strongest social groups is a family. In times of crisis, a family can opt for collective strength, or collective silence.
- Anny Ma is a London-based writer, publicist, DJ. Helloanny.com
Share this: