Favourite Things: SoSound Music Curators Barton Strom & Paula Moy
The founders of SoSound, a business that curates playlists, share their most adored objects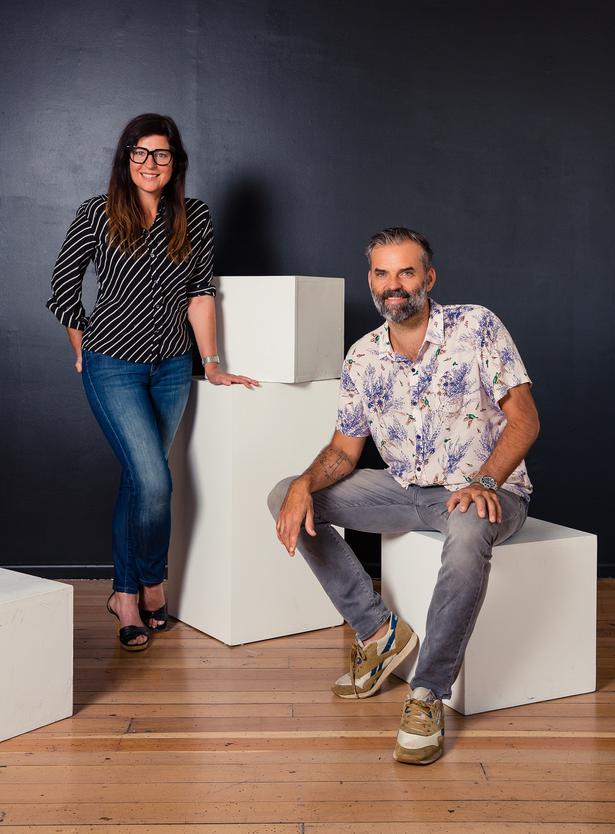 Saturday Aug. 10, 2019
Barton Strom and Paula Moy are experts in background music. The couple are the founders of SoSound, a business that makes playlists for local and overseas brands, based out of Karangahape Rd's Thievery Studios.
"You know instantly when the music's wrong — it's like 'get me the hell out of here'," says Paula. Barton adds that sound — one of the most important emotive senses — should be anything but overlooked.
READ: Favourite Things: Musician Jordan Arts aka High Hoops
"Playlists have been one of those things that get left behind after the fit-outs of the stores, or the Michelin-star chefs. It's such a waste if they're just playing the same songs on repeat. On the other hand, good music gives off good vibes and can make an experience and lasting memory. That's what we try to do," he says.
Their clients include top restaurants and retail. Amano pumps out smooth world music to match the modern Italian fare; Huckleberry stores play an upbeat mix of folk and easy blues to spark wholesome food choices; Karen Walker shops — one of their very first clients — boast a rotation of female and alternative artists, a bunch of classic Motown, and is unapologetically a little eccentric to echo the mood of the designs.
The couple share a passion-meets-obsession with music and both come from creative and design backgrounds. Paula has worked as a photography agent and now takes care of marketing and production. Barton curates the playlists and credits his understanding of music to years spent as a music producer and as an international DJ duo with his brother, Hayden. He still turns tables at weekends and manages a music label.
Their idea to become "music stylists" started in 2013. With nothing similar at the time, the couple built software from scratch with the help of a product designer. A state-of-the-art music player plugs in on-site and lets users skip songs, pause the playlist overnight, and choose and change where to start the playlist.
Barton spends about a week making each playlist through a rigorous process of adding, culling and discovery.
READ: Favourite Things: Singer-Songwriter Tami Neilson
"As a music curator, you end up following these rabbit holes and can come across a whole catalogue of music you weren't aware existed. It's pretty amazing," he says.
With the advent of music-streaming services, they've had to buff out competition from the likes of standard playlists on Spotify.
"When we launched our business it was more education than information about what a music stylist does," says Paula. "After explaining what a music service can provide, the rebuttal was often 'I pay OneMusic to play music, why should I pay you?' or 'why wouldn't I just use Spotify?'. I don't think a lot of our clients fit into an algorithm that can figure out their music. We have a bigger picture of what they've had before."
Next up, they hope to branch into playlists for overseas hotels and resorts, "to help enhance a relaxed experience", says Barton.
OUR FAVOURITE THINGS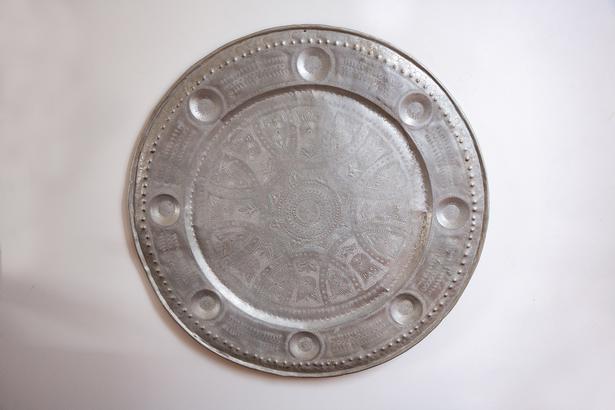 1 Ark music player
Barton: This is our own piece of hardware that we use to facilitate our music service. It features a touch screen with mood selection and is handmade in New Zealand.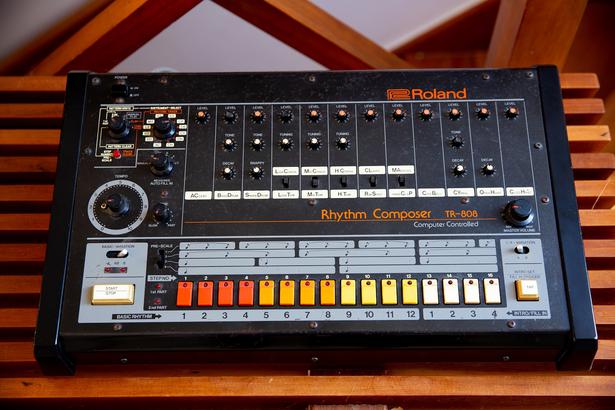 2 Moroccan tray
Paula: I picked up this piece in a market in Chefchaouen, Morocco. We were based on the coast close to Lisbon one European summer while Barton was touring and a friend advised us how quick it was to get to Morocco in one day by driving and taking the ferry. We found the perfect spot to stay and it happened to be right in the medina, where we found the tray in the kasbah the next day.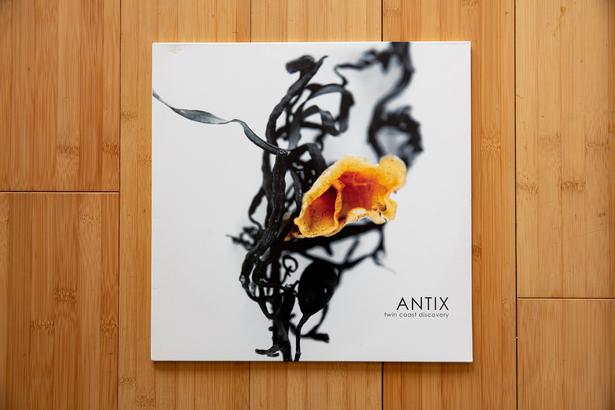 3 Picture wall
Paula: Our picture wall captures our love of photography, music, surfing and the arts. A few items include a Godot poster from Art Gallery in Prague, a black and white photograph I took In Piazza Navone Rome on a 35mm film camera, and a Beasties Boys 'To the 5 Boroughs' album artwork.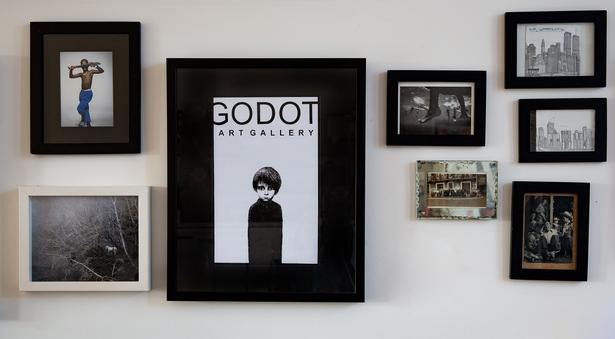 4 Analogue Roland TR 808 drum machine
Barton: This piece is a prized possession, which we picked up from DJ Greg Churchill many moons ago. It sits in the studio I share with my brother. It features a humungous kick, piercing hats and robotic rim shot — made famous by countless tracks including Soul II Soul Back to Life, Africa Bambaataa Planet Rock and, more recently, Jamie XX Gosh.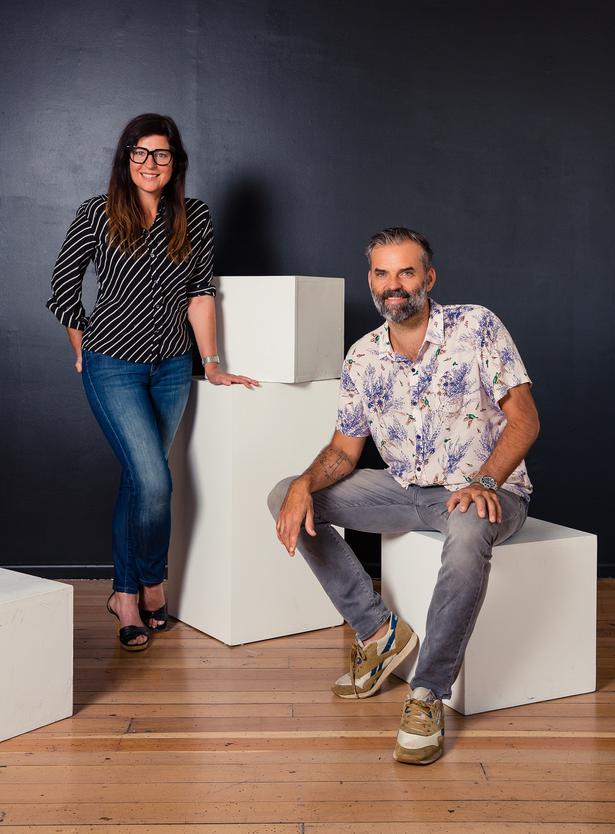 5 Antix vinyl
Barton: Over the years as a DJ/producer I have racked up countless releases on various record labels under evolving guises. Most have been with my studio partner and brother, Hayden. This prized vinyl was our sophomore album and was largely inspired by the music coming out on labels like Bedrock, Cocoon and Yoshi Toshi. The album's namesake was taken from a route tourists take in Northland and the music on it was a definite stepping stone to where I am today.
Share this:
More Culture & Travel / Features & Profiles