Attend A Fashionable Street Party & More Fun Things For The Weekend
Peruse fabulous window installations and workrooms, and watch Mary J Blige rise in a new documentary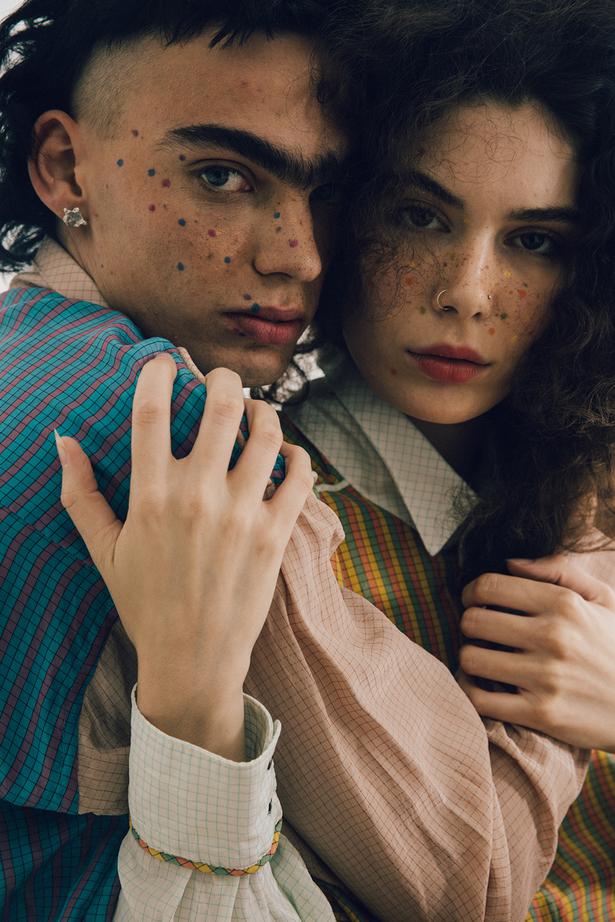 Thursday June 24, 2021
Join a fashionable street party
To celebrate Matariki, Auckland's Karangahape Road will turn into a street-long party from 3pm to 8pm this Saturday, June 26. Fashion designers including Lela Jacobs, Hailwood and Ovna Ovich will turn their window displays into artful installations combining film, textiles and beyond to peruse as you walk. Make sure you secure your spot on New Zealand Fashion Museum curator Doris de Pont's free guided walking tour to the windows, stores and workrooms of participating designers.
There'll also be music, performances, outdoor screenings, fresh street art, workshops and activations along the famed road, based on the theme Te Ao Mārama/The Enlightened World, plus plenty of special, foodie-friendly offers from local restaurants on the day.
Discover more exciting Matariki events happening in, and beyond, Auckland.
Catch a gig
Rock band Midnight Youth's leading name Jeremy Redmore is bringing his vocals to the Sherwood in Queenstown this Friday; Bark! in Dunedin this Saturday; and Christchurch's Blue Smoke this Sunday. As part of his The Brightest Flame tour, a year since his comeback album release, they're poised to be enthralling evenings with croons accompanied by 18-year-old self-taught musician Sam Charlesworth.
Go to an author talk
Airini Beautrais, Whanganui author and winner of the prestigious Jann Medlicott Acorn Prize for Fiction at this year's Ockhams, will be discussing her celebrated short story collection, Bug Week, with journalist and book reviewer Kiran Dass. Sunday June 27 from 4.30pm to 5.30pm at Sargeant Gallery Te Whare o Rehua Whanganui. 38 Taupo Quay, Whanganui.
Celebrate rock 'n' roll and Matariki
Twelve Maori rock 'n' roll bands from around the country will gather on Auckland's Karangahape Road in celebration of Matariki this weekend. Attend a powhiri on Friday night at 7pm at St Kevins Arcade, before heading to Whammy Bar where the bands will take to two stages. There's also a boil-up on Saturday at 12pm at Open Cafe, followed by a free all-ages performance from Roy Irwin, Astro Wolf and Tender Moonlight at Flying Out. Tickets are on sale now from Undertheradar.co.nz.
Watch a new Mary J. Blige documentary
Tomorrow Amazon is set to release Mary J. Blige's My Life, an intimate film that charts the incredible rise of the Grammy Award-winning singer-songwriter, from Oscar-winning director Vanessa Roth.
BOOK AHEAD
Grab your tickets to Other's Way Festival
If you haven't got your tickets yet, the famed K'Rd festival happening in September has just released the first 30 acts in its hotly anticipated lineup, and they're unmissable (think indie band The Beths and headliner Lawrence Arabia, plus Fur Patrol, Babe Rainbow, Cable Ties, Stella Donnelly, Surprise Chef, Daffodils, Theia, Carnivorous Plant Society and many more). Tickets can be purchased in-store at Flying Out, or online at Flyingout.co.nz.
Attend a drawing workshop
Artist Hannah Beehre is running a series of creative workshops suitable for all skills levels at CoCa (Centre of Contemporary Art), Christchurch, with tantalising titles, including The Neurobiology of Flow: Hacking Your Brain (July 7) and The Psychology of Flow: Developing New Ways of Working (August 4). 66 Gloucester St, Otautahi, Christchurch.
Head to a charity ball
St John on Great Barrier Island is fundraising for a new ambulance station on Saturday, July 31, with a charity ball at the Barrier Social Club. White Chapel Jak will be delivering mellifluous acoustic songs, prizes will be given out for ball king and queen, and the theme, if you so desire to dress up, is The Great Gatsby. Tickets are $55 and include a drink and nibs.
Share this: