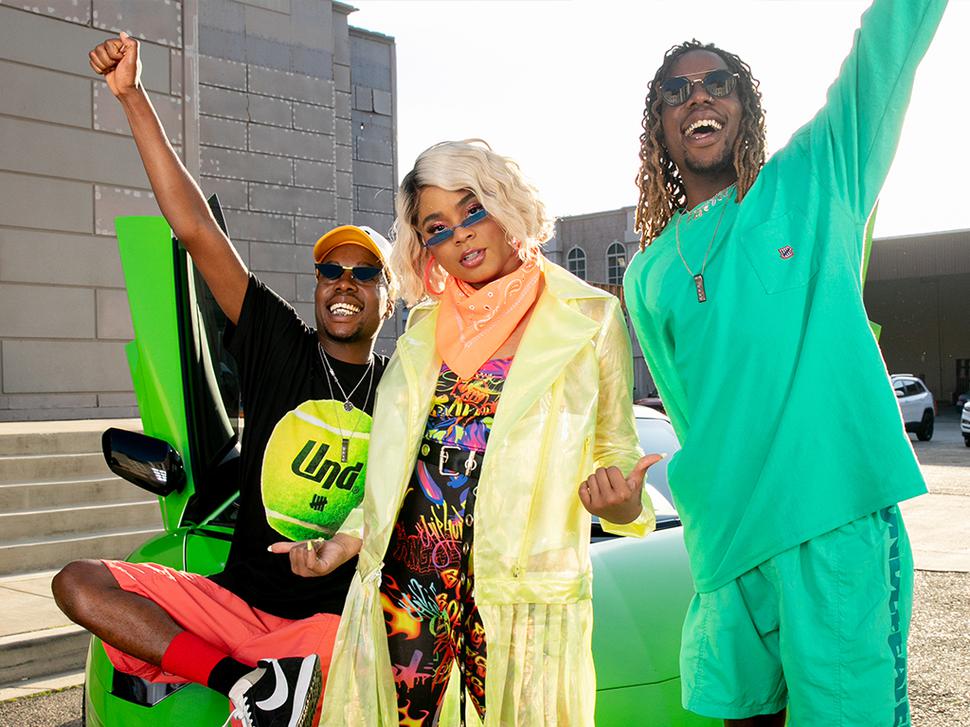 Get To Know Eleven7four, The Local Hip-Hop Duo Making Global Moves
The Auckland-based hip-hop duo have been busy collaborating with international hitmakers to create their new single 'Where It Hurts'
Friday April 24, 2020
Riding off the local momentum of their first EP and an impressive debut slot at this year's Laneway Festival, rising hip hop duo Eleven7four are gearing up for an exciting year of new music that's seen them travel overseas to collaborate with a global hitmaker. 
The Auckland-based twin brothers Shingi and Muche Murare, 24, have today released the first single 'Where It Hurts' off their debut album What's The 1174 (side 1) out June 16, which was co-written and recorded in New York alongside pop music hitmaker Taylor Parks.
Parks, who performs as Tayla Parx, co-wrote Ariana Grande's mega-smashes 'Thank U, Next' and '7 Rings', and was part of the team behind Janelle Monae's Grammy-nominated album Dirty Computer — she's also written for Christina Aguilera, Fifth Harmony, Khalid, and Panic! at the Disco.
READ: The Rise & Rise Of New Zealand Pop Sensation Benee
The boys first met Parx when she performed at Mount Maunganui's Bay Dreams music festival in January last year, with good impressions backstage and a mutual friendship leading to an invite for collaborative work overseas.
WATCH: Eleven7four's first single 'Where It Hurts' off their forthcoming album
What's The 1174 was co-written with Parx in New York last June and recorded at Grey Noise Studios located in Times Square whose clients include U.S rappers Goldlink, Smokepurpp and Lil Pump, among others.  
The first single 'Where It Hurts', an upbeat, dancefloor jam, shines with Parx's knack for melodic pop hooks. It's accompanied colourful, sun-soaked music video was shot in Los Angeles. 
READ: Isolation 101: Artist & Musician Melodownz
"For us to be in New York writing this album with Tayla Parx, one of the most talented artist/songwriters in the world, was a total trip, and something a lot of people didn't see coming," say Shingi and Muche. 
"This song is not only about hitting those doubters 'where it hurts', but about that entire journey: From the airport to the studio, being in New York for the first time… it was a sensory overload. The amount of people, the sounds, the light! We got a taste of it all and loved every second."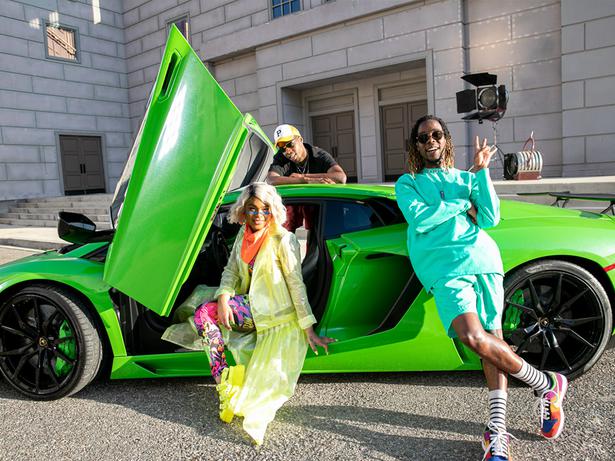 Eleven7four have made waves on the local music scene since the release of their self-titled EP 1174 (the duo's name is a nod to slang used as teenagers) last September, building a fanbase via online streaming, shows country-wide including touring with Wellington pop band Drax Project, and a regular radio slot on Mai FM.
Since then, they have ticked off a debut performance at Auckland's Laneway Festival in January — a crowd popular, bright-energy set consisting of 1174's tracks 'We Met In France', 'After Hours'  and the standout, sultry-burner 'Golden Hour' featuring U.S rapper Goon Des Garcons.
Share this: