Get To Know The Recipients Of Tautai's Progressive Fale-Ship Residencies
Viva is a proud ambassador for Tautai's Fale-ship Residency Programme, returning in 2021 to support 10 creatives to make and develop new work from home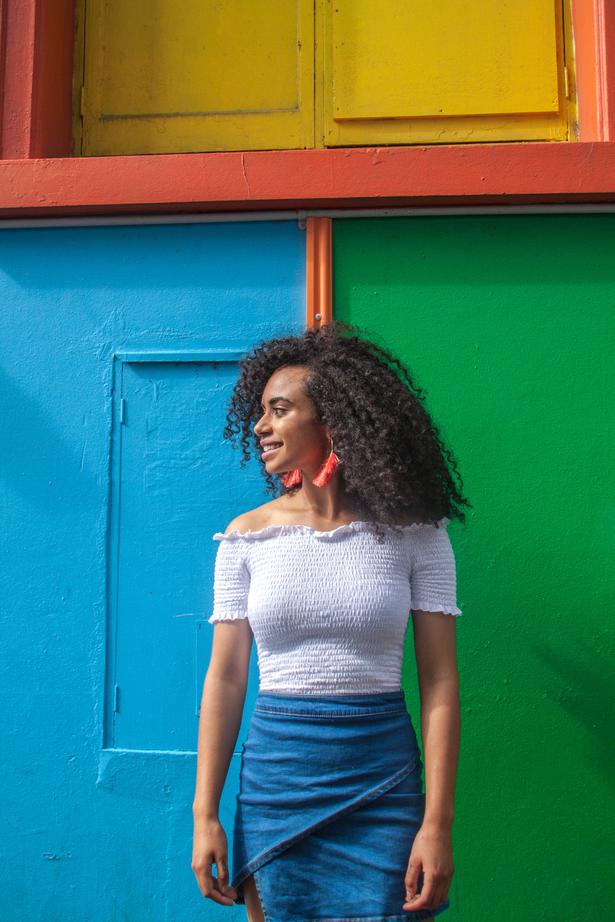 Thursday Sept. 9, 2021
Championing contemporary Pacific arts across a range of disciplines is at the heart of Aotearoa's leading Pacific arts organisation, Tautai.
Prime Minister Jacinda Ardern opened its physical headquarters on Karangahape Rd last year, alongside Tautai director Courtney Sina Meredith and Tautai founding patron and prolific Samoan artist Fatu Feu'u.
Since then, it's managed to navigate lockdowns and forge ahead with a commitment to celebrating the works of contemporary Pacific creatives through its programming, including live-streamed artist talks, performances, workshops, internships and partnership initiatives that encourage growth in the sector.
For its second year of Fale-ship artist residencies — a two-week digital residency responding to global transformation through a localised lens — Viva is proud to be part of the organisation's mission to amplify, collaborate and support the indigenous authorship of Tagata Moana artists alongside Fale-ship ambassadors Basement Theatre and The Big Idea.
Each artist receives a grant of NZD$2,000 to support the development of new or existing projects in their own creative centres.
READ: Power Art Couple Janet Lilo & Courtney Sina Meredith At Home In Avondale
Residencies will take place over September 2021 and at the conclusion of their residency, each of the 2021 Fale-ship Residency recipients will be showcased across Tautai's platforms between October–December 2021, activating and nurturing the Vā (the energy between) both digitally and physically throughout the community.
 "The Fale-ships form part of a deeper kaupapa to bolster the creative expression of Moana artists during this time of great change" explains Tautai director Courtney Sina Meredith.
 "We worked hard to adapt our programme during the initial 2020 lockdown with meaningful offerings that I felt had the potential for real impact across the sector."
"The residencies are about more than platforming exciting talent during lockdown, they are driven by an indigenous determination to re-centre the power dynamic within the wider arts landscape. The celebration of Moana artists creating within their own sacred spaces is as political as it is beautiful. I cannot wait to see what these residencies inspire in the 10 selected artists and within the Tautai community."
The Tautai Fale-ship Residencies are generously supported by Creative New Zealand and Foundation North.
In partnership with Tautai Contemporary Pacific Arts Trust Viva is thrilled to announce the ten lucky recipients of the Fale-ship Residency programme for 2021.
Elsie Andrewes, main image above (visual arts) 
Elsie Andrewes is a digital illustrator based in Whangarei, Northland and is of Fijian and Pākeha descent. Her family immigrated to Aotearoa in 2000. Her interest in visual arts began through early exposure to her father's collections of antiques, artwork and music from around the world, and her mother's own archives of books, handcrafted mats, masi kesa and storytelling. These diverse influences heavily inspire Elsie's practice, which draws from sources ranging from the detailed patterns of masi and photographs of the iconic Fijian sunset to Motown music and literature.
Etanah Falagā Talapā (visual arts)
Born in Te Awakairangi (Hutt Valley), Te Whanganui-a-Tara (Wellington), Etanah Falagā Talapā is a multi-disciplinary artist who hails from Afega and Falealili, Sa'anapu in Samoa. She currently lives in Petone, Te Awakairangi i tai (Lower Hutt). Etanah's creative practice operates at the intersections of public installation, digital art, photography and mixed media.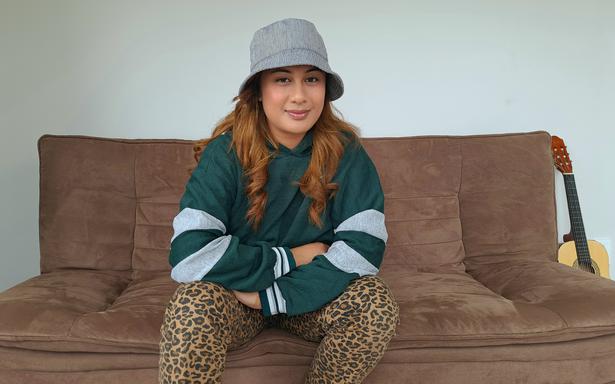 Her work is inspired by her Pasifika community, her aiga and the people and landscape of her community, Awakairangi (Hutt Valley). Etanah graduated with a Bachelor of Design in Spatial Design from Massey University in 2018, has held a Tautai Oceania Internship at Tauranga Art Gallery and was an artist mentor in a youth-led programme at Taita and Naenae Clubhouse. She is currently Curator, Exhibitions and Public Programmes, at Enjoy Art Gallery, Poneke.
'Isope 'Akau'ola (dance)
'Isope 'Akau'ola is a Tongan ('Utulau and Lotofoa) performance artist who was born and raised in Tāmaki Makaurau. He is currently studying towards a Bachelor of Performing and Screen Arts majoring in Contemporary Dance.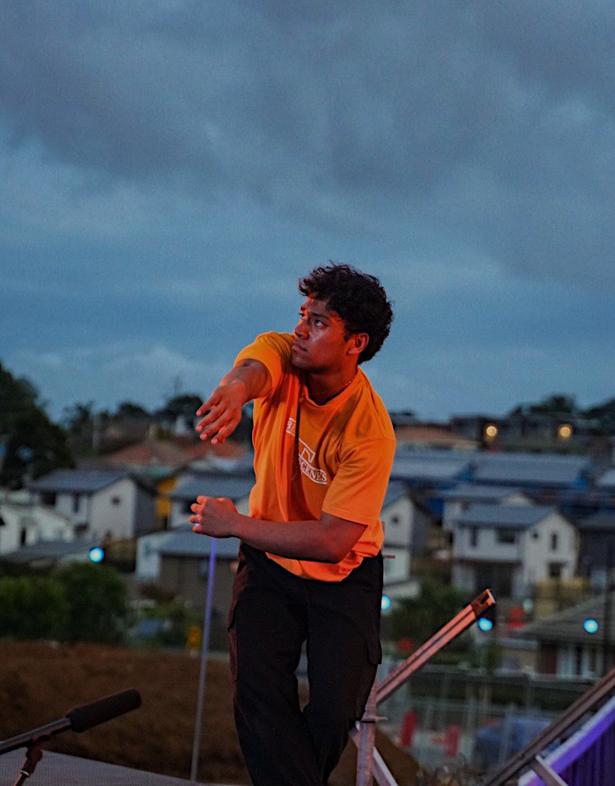 'Isope's passion for dance originated from a love of Pasifika dance and theatre and he has worked with various artists and groups including Aloali'i Tapu, Sau e Siva creatives and Tanya Muagututi'a. As a child of the Pacific diaspora, 'Isope has found parallels within his own identity and the art that he wants to create and aspires to develop a practice for himself and his voice as a New Zealand-born Tongan artist. 
Kalisolaite 'Uhila (performance art)
Kalisolaite 'Uhila was born in the Kingdom of Tonga and lives and works in Tāmaki Makaurau. His practice revolves around performance, making durational performance works that are often informed by his Tongan heritage. Tradition, masculinity and cultural bias are ideas that Kalisolaite explores. Through his performance works he often seeks to promote a sense of understanding and togetherness.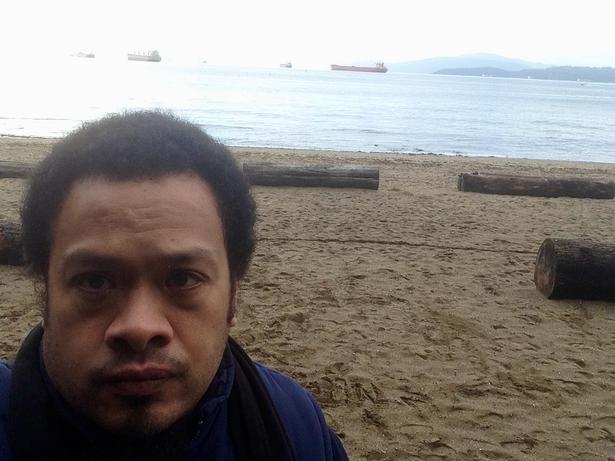 Kalisolaite 'Uhila. Photo / Supplied

Kalisolaite received a Bachelor of Visual Arts from Auckland University of Technology in 2010, followed by a Masters of Performance & Media Arts in 2016. He has received multiple residencies for his practice, including the Montalvo Arts Centre Residency, California (2018); Youkobo Art Space Residency, Tokyo (2018) and ZK/U & Ifa Galerie Residency, Berlin (2016). In 2014, he was selected as a finalist in the Walters Prize for his 2012 work Mo'ui Tukuhausia. In 2020, he was awarded the Harriet Friedlander Residency by the Arts Foundation of New Zealand.

Kasi Valu (writer)

Kasi Valu is a Tongan (Mau'ufanga, Lapaha) multidisciplinary performer, playwright and poet based in Te Whanganui-a-Tara (Wellington). Kasi was born and raised in Grey Lynn, Tāmaki Makurau and moved to Wellington to pursue a career in performing arts studying at Toi Whakaari.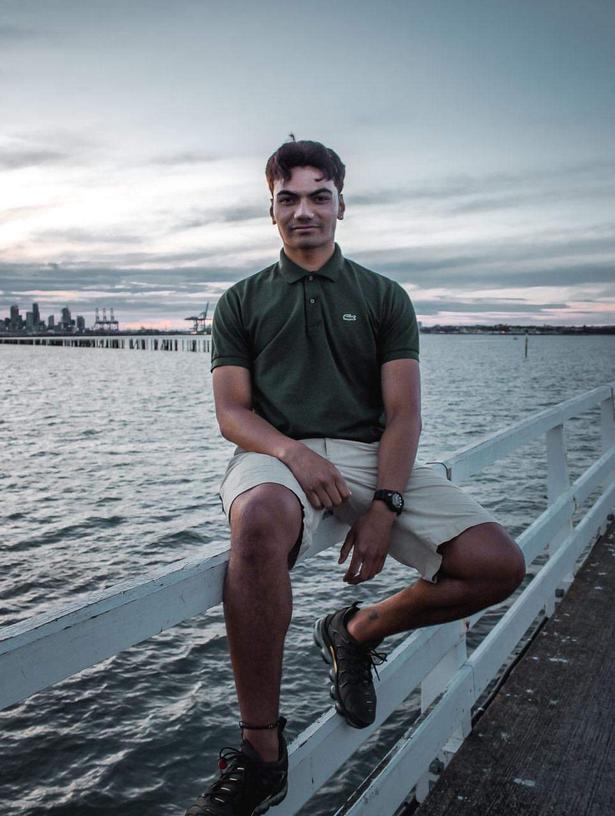 Through writing and its translation into performance, Kasi explores the experience of being a child of the Pacific diaspora and aims to highlight the importance of art and storytelling for the next generation. Inspired by his community, Kasi creates in order to return the love that has supported him.
Marina Alefosio (music/poetry)
Marina Alefosio is a proud Aotearoa-born Samoan storyteller hailing from the villages of Mulifanua, Falefa and Leauva'a. Marina has trained and performed as a performance poet, participating in and leading community and youth groups in performance and poetry workshops.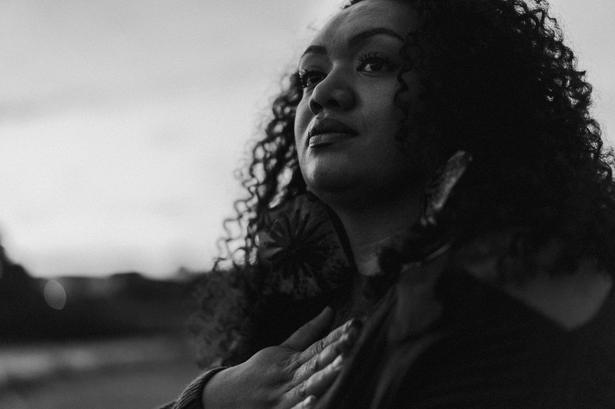 She was a member of the critically acclaimed South Auckland Poets Collective and has performed both locally and internationally. Marina is inspired by her own children and the next generation, and wants to grow the Pasifika youth sector through creative methods such as spoken word poetry and scriptwriting.
READ: How The Costume Designer For 'The Panthers' Dressed A Movement
Sione Faletau (visual/sound art)
Based in Ōtara, Tāmaki Makaurau, Sione Faletau is a multidisciplinary artist of Tongan descent, from the villages of Taunga and Lakepa. Sione explores the mediums of performance, video, drawing, sculpture, and installation, but more recently has shifted his practice towards the digital art realm.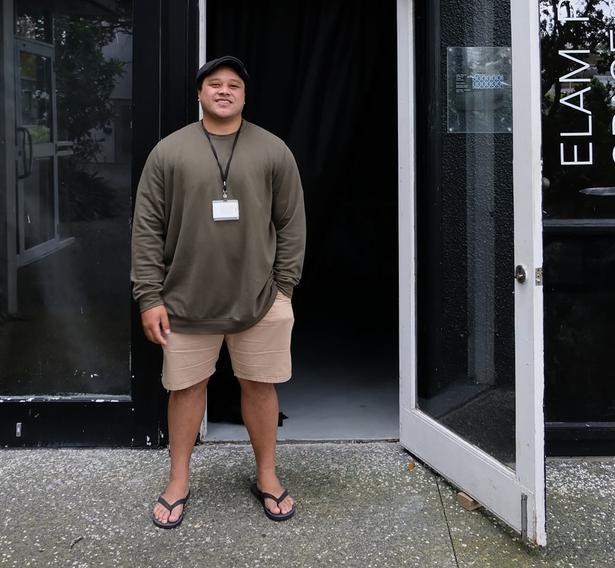 He explores the semiotics of soundscape and design, creating kupesi (patterns) from audio wave spectrums of sound. Inspired by his Tongan culture and heritage, Faletau uses art as a vehicle to deepen his understanding of self, his people, and the Moana at large. His previous works notion to traditional stories, myths and concepts inherent in Tongan culture and he has exhibited at a number of galleries and institutions. With a Masters in Fine Arts from Elam, Sione is currently completing his Doctoral studies.
Tai Nimo (visual arts)
Māngere-based creative, Tai Nimo is a digital artist of Tongan, Niuean, German descent on her father's side and Cook Island, American and Pākeha on her mother's side. Inspired by her diverse cultural heritage, Tai creates works that reflect her identity and environment — her mediums include illustration, stop-motion animation and traditional drawing.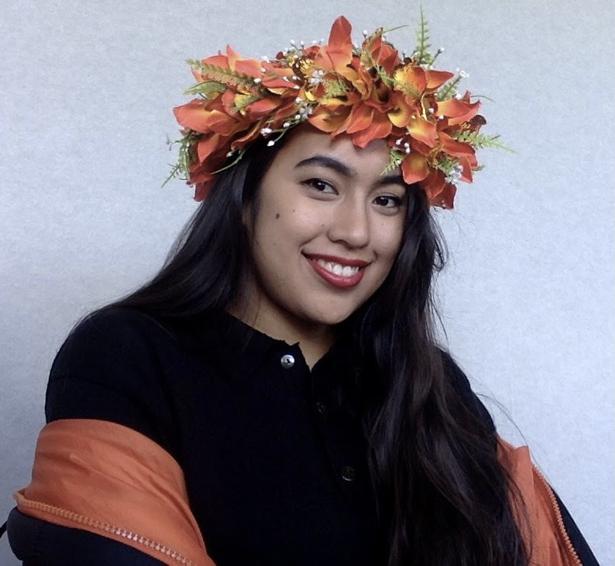 Since Aotearoa's first lockdown in early 2020, Tai has adapted to creating from home, sourcing new inspiration and embracing the environment around her. Tai is currently completing her undergraduate degree in Fine Arts at Elam.
Warren Paea (photography)
Warren Paea is a Niuean visual artist currently living in Arch Hill/Grey Lynn and born and raised in Māngere East, South Auckland. He is a graduate of Elam School of Fine Arts and his practice spans photography, print and sound, with a particular focus on portraiture and street photography.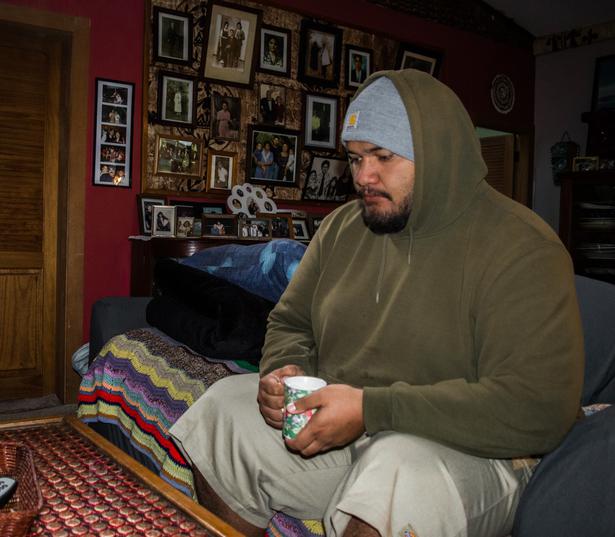 Warren often takes candid and intimate photos of people, using the photographic medium to connect to or illustrate connections with various communities. His work captures and celebrates the depth of interconnectivity between people and explores the complexities of identity.
READ: Style Liaisons: Opera Singer & Model Isabella Moore
Teremoana Rapley (music)
Teremoana Rapley is an award-winning musician and a stalwart of Aoteroa's Entertainment Industry. She has collectively received the Taite Music Prize twice; first in 2016 with Upper Hutt Posse and then again in 2019 with Moana and the Moahunters. In 2018, Upper Hutt Posse received the Legacy Award and she was also inducted into the Aotearoa Music Hall of Fame.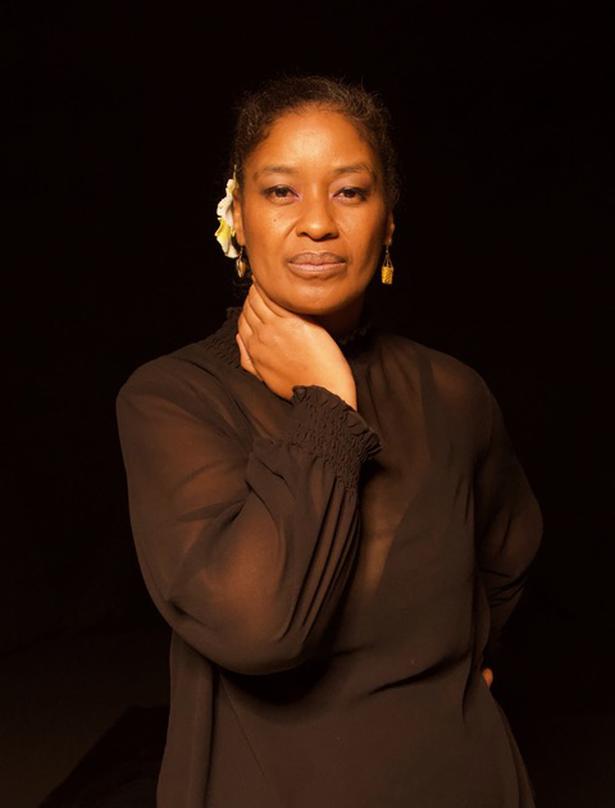 Teremoana is the only musician to receive all four accolades in New Zealand music history. Over her career in music and television, Teremoana has worked across various disciplines including graphic design, moving image, costume design, choreography, lighting design, set design, sculpture, acrylic art and audio design. She is a multi-disciplinary and inter-dimensional creative, who provides space for an unhindered reconnection to her tupuna.
For more information and to keep track of the residencies visit Tautai.
Share this: