SPONSORED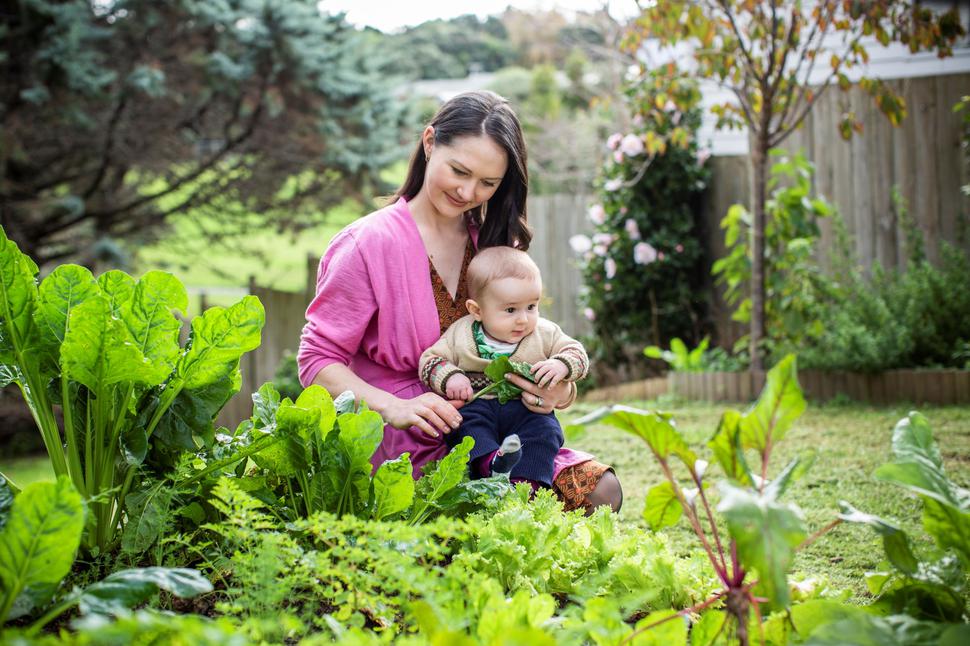 The Small Community Garden Bringing Neighbours Together
By turning a clay patch into a garden for everyone, Lucy Mills hopes to share her love of growing
Tuesday July 13, 2021
She's transforming an unremarkable patch of clay in front of her house into a flourishing community garden, and Lucy Mills hopes to leave a legacy grounded in sharing and nurturing — and the importance of doing so together.
It's a project she began last year, but rolling her sleeves up isn't new to Lucy, who was raised in rural Waimauku. "I'm a country kid," she says proudly. "I was always out in the forest and building huts in the bush and climbing trees." Lucy grew up surrounded by plants and nature, and her parents instilled in her a passion for growing things. They are amazing gardeners, she says. Like her, they started with a big clay patch — transforming it into a tropical garden, with walnut trees and a frog pond. "It's a little magical place," she says. "They taught me a lot."
Lucy inherited her pragmatism from her father. "He definitely made me a very resilient person," Lucy says. "Someone who could fix problems easily — like starting from nothing and building something out of nothing."
READ: Restoring This 1969 Ford Mustang Is More Than Just DIY
Inspired by her parents' knowledge, once she was able to buy her own house in Whangaparāoa (which has a section of almost 900m2) she began to fill and surround it with plants — something that's taken a lot of work over four years to get it up and running. "There was nothing there when I bought it," she explains. "It's all clay, so I've had to build it up from scratch." She took the skills her parents had taught her, and their shared passion for nature, and transformed the land — regenerating the soil and planting crops for food and flowers.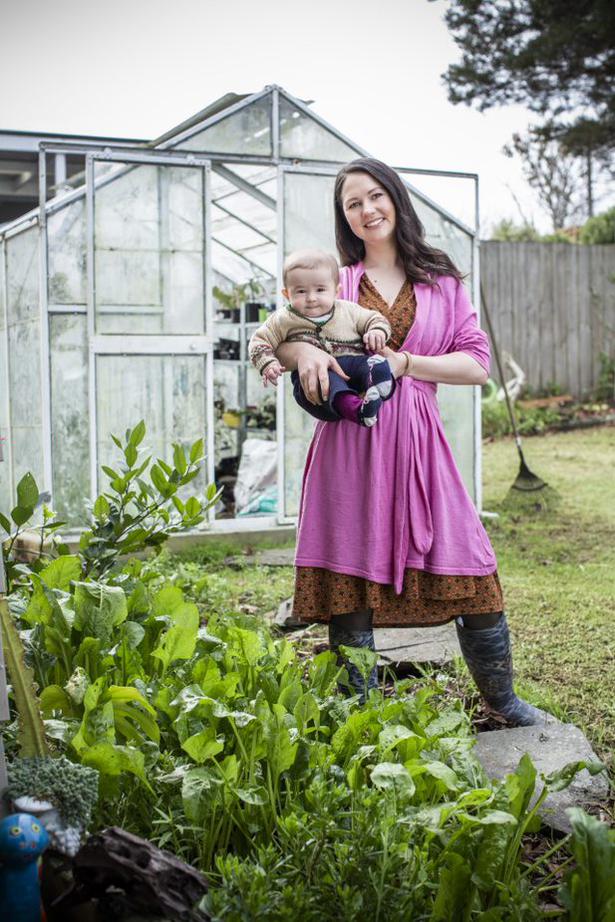 Lucy has learned a lot from her garden. "I think it helps us," she says. "If you give it a try, it really calms you down and makes you feel happy. It's meditative and brings so much joy."
She also feels like she's leaving a smaller environmental footprint for the future, cutting down on waste by growing her own vegetables.
Once the back garden was established, she turned her attention to what was left. Out the front of Lucy's property is a patch of land that had stayed untouched for those first few years, and it was during the uncertainty of last autumn that she realised what she would do with it; a community garden. "During lockdown, I decided to get out there and make a little community garden so every time someone walked past I'd say, 'Hello, here's some free spinach and help yourself to any of the vegetables.' That's when it started."
She believes plants bring people together, and has seen it first hand with her garden. "It created a lot of conversations with my neighbours, so I got to know the other people in the area and had little chats with them."
Her neighbourhood is a friendly one, and Lucy believes nurturing a sense of community is an important legacy to be a part of. "I think it makes everybody feel happy," she muses. "It makes it a really special place to live when you have really good neighbours and they become your friends and you can trust them and talk to them. It brings a smile to everybody's faces. It's a really good thing, it's really special."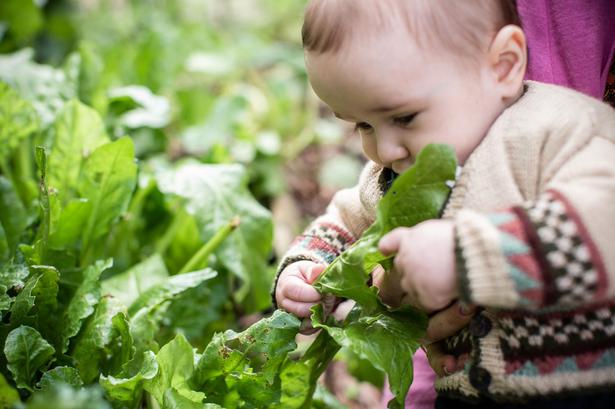 Through her community garden, Lucy hopes it will inspire other families to roll their sleeves up and get in the dirt together — something she relishes sharing with her own son. "I want to teach him about gardening and I want to surround him with nature as well."
She hopes more and more people will get planting, and recommends joining groups as a great way to start. "I'm part of a herb group as well — Hibiscus Coast Herb Group." They get together to learn about plants, and share seeds and cuttings. "That's another way you can be part of your community," she recommends, and seed preservation is an important part of sustainability and biodiversity.
READ: Conservation Is A Collective Legacy For This Picton Local
Lucy's optimistic outlook and focus on her community also ties into her day job. As a primary school teacher, she has the vital role of nurturing the next generation. "What is my legacy and what am I passing down? What's important to me is how can I teach my kids or the kids around me something special," she says. "I really love what I do, I think it's such a special job being a teacher. It brings so much joy and I can pass down all that knowledge about science and art and everything about the world. I love it."
For Lucy, her legacy is to make her community a better place. Though her garden is a big project — and one that brings her great joy — she believes nurturing your neighbourhood really comes down to the little things. "Just say hello," she recommends. "Just talk to each other and a friendly smile. I think that's all it takes."
Above all, she encourages people to pass on knowledge and skills — especially those that are hands-on. "I think that's really cool to pass down something that's special to you and keep that going," she says, stressing the need to make time to do so. "Time is so important. Time with your kids. We always need more of that, I think."
These New Zealanders are leaving their legacy. A legacy isn't just about what you leave behind, it's also the impact you have on the people around you and what you create as you live life. Legacies are what we teach our children, the passions we pursue, and the care we take for the planet. How would you like to be remembered? For nearly 150 years Public Trust has helped empower New Zealanders to build and protect their legacies. Write your will online at Publictrust.co.nz.
Share this:
More Culture & Travel / > Local