Tinker, Tailor, TikTok: Meet Social Media Star Lydia Grace MacNeil
On the joyous short-video app, the 21-year-old beauty buff is a self-made celebrity, a new name in a new guard of influencers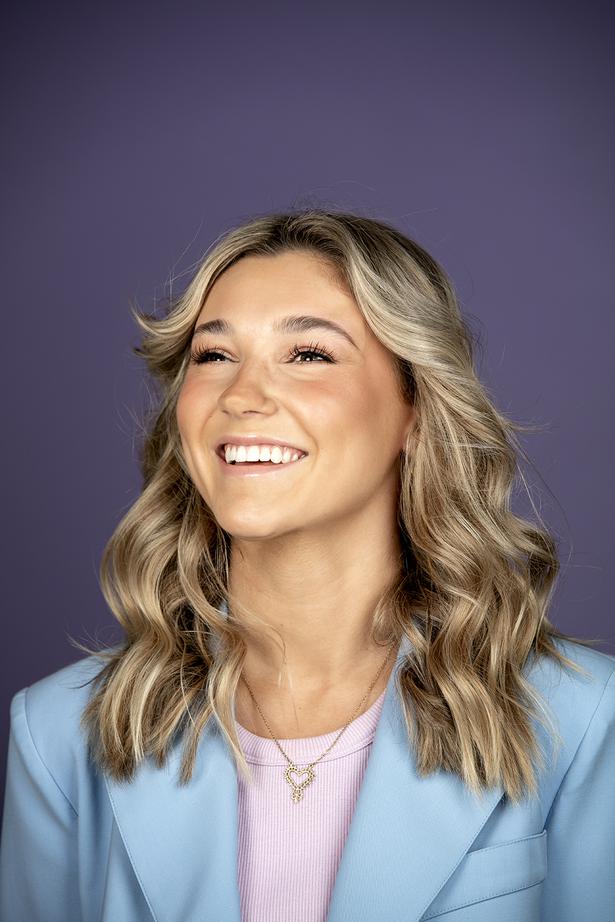 Tuesday Aug. 3, 2021
If you're not on TikTok, you're missing out. One of the fastest growing social media platforms globally, it is a joyful riot of music, dance, comedy and more; shaping culture and trends for a new generation of creatives. Local influencer Lydia Grace MacNeil, a 21-year-old with makeup and hair nous to boot, is one such creator sharing her life with the world.
When and why did you join TikTok?
October 2019, but I didn't start making videos straight away. I really liked watching creators do their thing. I think it's a really fun social media platform to be whoever you want to be. When I left school and went to university there wasn't any time to do the things that I truly loved anymore. I felt as though TikTok was one space where I could reignite those passions.
How would you describe your approach to TikTok?
All over the show. When I first started, I was mainly doing lip-syncing and acting videos, then when I gained a bit more confidence I started doing dance videos. Along the way I've introduced makeup and hairstyling. I've never really stuck to one category because I have so many passions I want to share.
What's one of your most popular videos?
It was a random trend that was going around — a mash-up of songs from 2019/2020. I was at university and quite sick (so was quarantining in my room) and got so bored that I decided to set up my phone and see how many dances I remembered. It ended up getting 5.2 million views.
Do you do TikTok full-time? What do you do when you're not on it?
TikTok isn't my full-time job, but I do still love creating. I am currently training to be a hairdresser, doing my apprenticeship at Jan Waite Hairdressing in Mt Eden. I have always been passionate about the beauty industry. My five-year plan involves continuing to create content alongside my career as a hairdresser and makeup artist.
READ: NZ Expat & TikTok Brand Leader Hongi Luo Is Shaping The Future of Social Media
What do you think makes TikTok so great?
I think what makes TikTok so great is just the fact that you can be authentically yourself without judgement. You don't have to be good at one single thing, it's just about putting a smile on people's face and doing what you think is entertaining. TikTok has such a wide variety of different videos from fashion and beauty, to acting, dancing, handy household hints, cooking videos and vlogs, literally anyone can create content. It's so cool you aren't restricted to one box.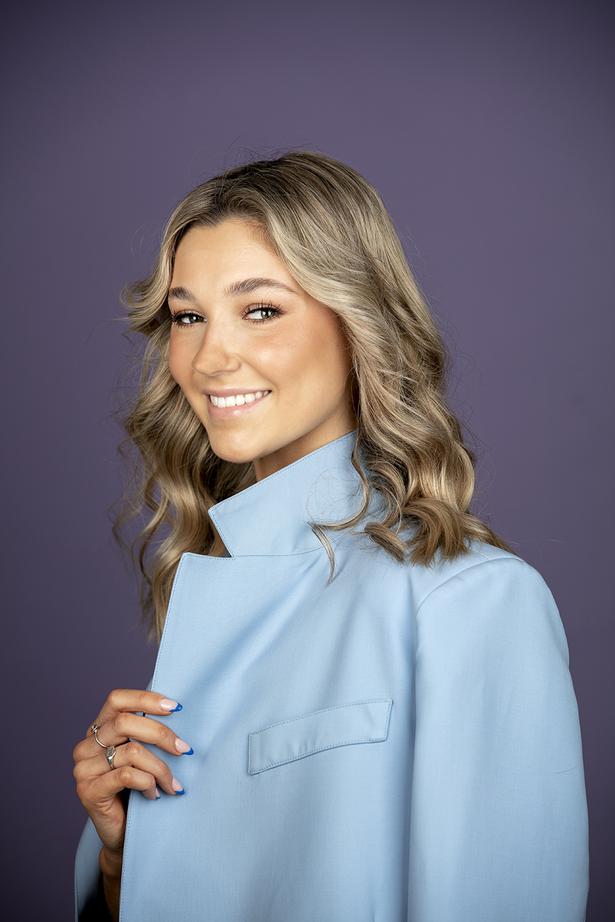 Photo / Babiche Martens

What do you think the difference is between a TikTok influencer and an Instagram influencer?

I think there is a massive difference. With Instagram you can't show your true personality as much, because to me Instagram is more about posting photos, whereas TikTok is about posting videos that show off your personality through dancing, acting, makeup, or whatever you're into. But with Instagram it's all about aesthetically pleasing grids and the latest fashion trends. I feel as though Instagram is a lot more to do with sharing your social life, whereas TikTok has more of a creative front and makes your personality shine.

Many young people have complex relationships with social media and the impacts it can have, particularly on mental health. What's your take on that? How do you practise healthy social media habits?

Social media has had a massive impact on mental health and I count my lucky stars that I've never received hate online. I know how unbelievably hard it can be for content creators when receiving online hate. Social media has such a complex relationship with our generation because it controls so much of our lives. Because I work full-time I don't go on my phone as much as I used to, but I practise healthy social media habits by watching videos in my spare time if I have completed everything else I need to do.
What is your favourite TikTok account, and why?
My all-time favourite content creator is Anna Sitar @annaxsitar. She's from the US and every time her videos pop up on my 'for you page' I go into her account and watch all of her latest videos. She's very open and honest with her following about who she is. She opens up about her feelings which often is quite hard to do online because you never know who's going to watch your videos. She posts a variety of content from makeup and beauty to lifestyle vlogs.
Anything else?
TikTok has impacted my life a lot, which sounds ridiculous because it's a social media app, but I've had such amazing opportunities come my way because of it. I never thought that 80,000 people would want to know what I'm doing and watch my content and I definitely never thought that I would be making money from videos that just genuinely make me happy. I couldn't be more grateful for where it has put me in life.
TikTok handle: @lydiaamacneil
Share this: