Elegant Summer Looks Inspired By Sunday Best Dressing
Find comfort and confidence in the sartorial lessons gleaned from those that came before in a smart wardrobe inspired by the classic hallmarks of Sunday-best dressing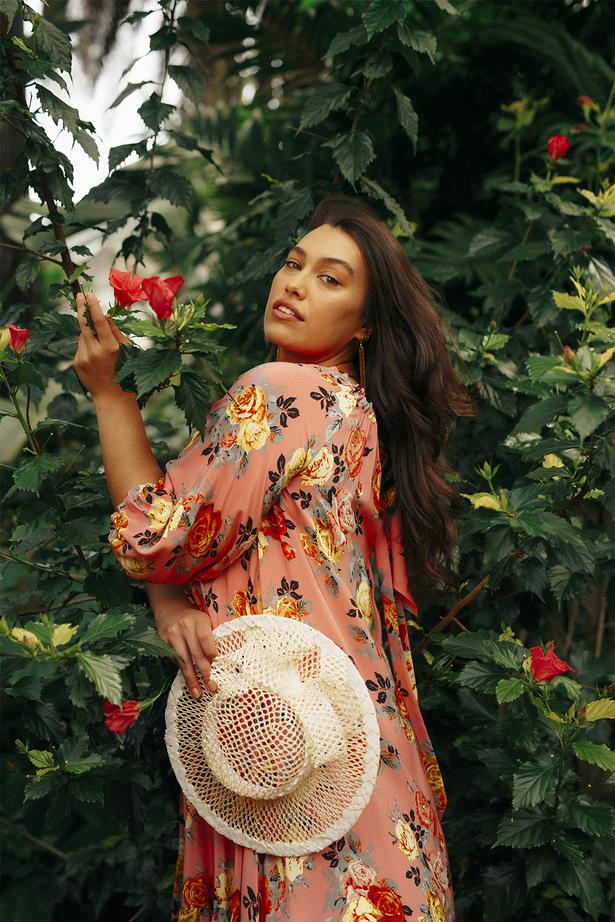 Sunday Oct. 11, 2020
Courtney Sina Meredith shares her Sunday best nostalgia
"Sunday Best? Well, those two words for me conjure up memories of having my nails clipped to the nub! And my hair being combed back so tightly that my eyes went squinty! (My grandmother would call me "saiga!")
In my first book, Brown Girls in Bright Red Lipstick, I described myself as a "granddaughter of Samoan migrants".
This small sentence was a reckoning for me.
If I could go back eight years and rewrite that line, I would name them what they truly were: pioneers.
My life began in a state house in Glen Innes. There were three generations under one roof.
READ: The Politics Of Fashion: How Whetu Tirikatene-Sullivan's Pioneering Style Paved The Way For Politicians Today
My uncles worked passionately on their cars in the backyard and my aunties were constantly on the move; flitting from work, to parties and classes at university.
Always there was laughter and a hint of something exciting about to happen.
My mother was my whole world, and we shared a bedroom barely big enough to swing a cat (although we did have two small dogs, Scruffy and Tammy) with her teenage sister.
READ: Celebrating the Individual Style of 7 Talented Women
It was an endless array of getting ready to go play at the park or preparing for visitors, meaning the house had to be scrubbed from top to bottom.
It was a tiny house but a big home filled with love, and music.
In the hallway hung one of my grandmother's greatest treasures - a holographic Jesus clock.
As you walked towards the ornate time machine, Jesus came into blue-hued view, only to morph into Mary, praying, once you passed by.
This clock, along with rosary beads blessed in Mexico by the previous Pope, and her cherished Jesus velvet wall tapestry that dominated half a wall in the living room - gave an insight into what Rita Sina Meredith held dear.
READ: Power Art Couple Janet Lilo & Courtney Sina Meredith At Home In Avondale
As a creative Rita was a dexterous maker and baker and so painfully shy. But in the sanctity of her home and around her aiga - she simply lit up.
Working in a denim factory for many years, she made clothes for her six children and later for her grandchildren too when we came along.
During this period, my grandfather drove trucks and sung his heart out on the roads.
The Samoan Sinatra of our family.
While my mother studied to gain a qualification in journalism, which would later land her roles in newsrooms around Auckland, and while the other adults ventured into town to their respected workplaces - our grandmother took care of my cousin Danielle and myself.
It was heaven.
My greatest possessions back then were my formal dresses, bought especially to wear to church.
I have special memories of wearing them to Sunday school, to midnight mass, and even to kindergarten; they were lemon, pink, cream, frilly and full of promise!
Dressing up was about looking and being your best, but it was also a representation of the family you came from.
To be presented, in freshly pressed beautiful clothes, meant you left the house with your head held high, ready for anything.
I acknowledge the great spend my grandparents and my mother invested in me and how this is at the heart of my success and never lost on me.
I think this is a foundational truth that many of my generation carry.
READ: Moana Maniapoto & The Enduring Legacy Of 'AEIOU'
No matter how fast our lives become, or how many personal goals we achieve, our progress is rooted in the emotional labour of those who came before us.
I hold this sacred period in my mind's eye, with great alofa.
I think of my late grandmother, and all the words she wanted to say but never had the space, or the opportunity, or simply the time to.
I think of her while I am combing the hair of my beautiful stepsons and washing their faces in the morning before they leave for school.
"Say everything in your heart. Your feelings are important. And when you leave this house, you take us all with you."
Courtney Sina Meredith is the director of Tautai Gallery and the author of Brown Girls in Bright Red Lipstick.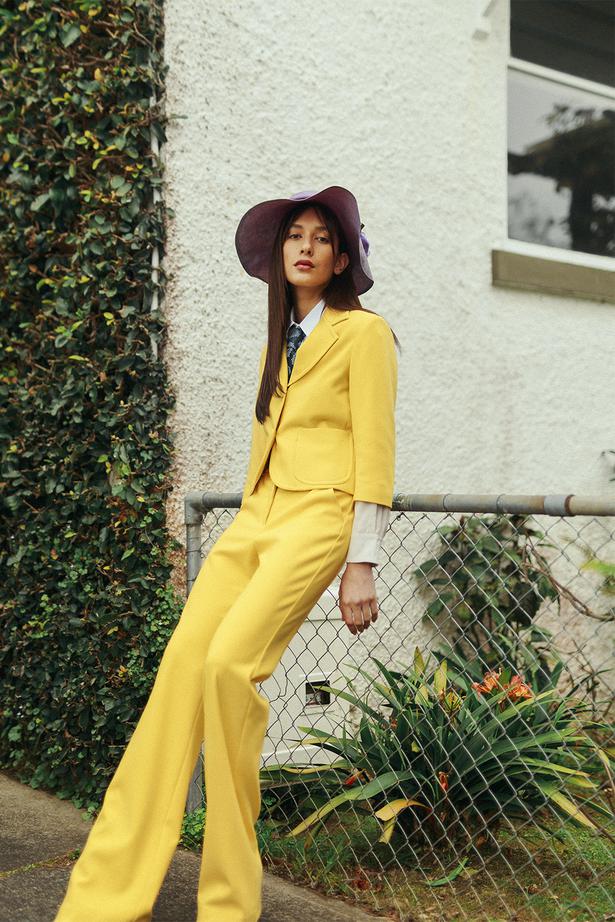 Soft Power
Manahou wears Kate Sylvester blazer $549 and trousers $429. Rory William Docherty shirt $940. Vintage tie, $15, and hat, POA, from Go Jo Recycled Store.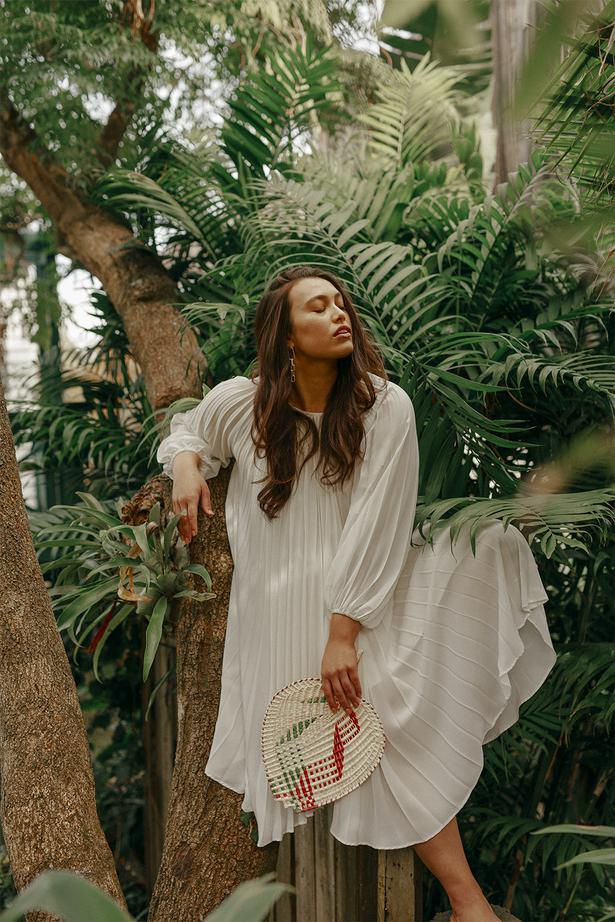 Sunday Service
Isabella wears Juliette Hogan dress $769. Swarovski earrings, $299, from Smith & Caughey's.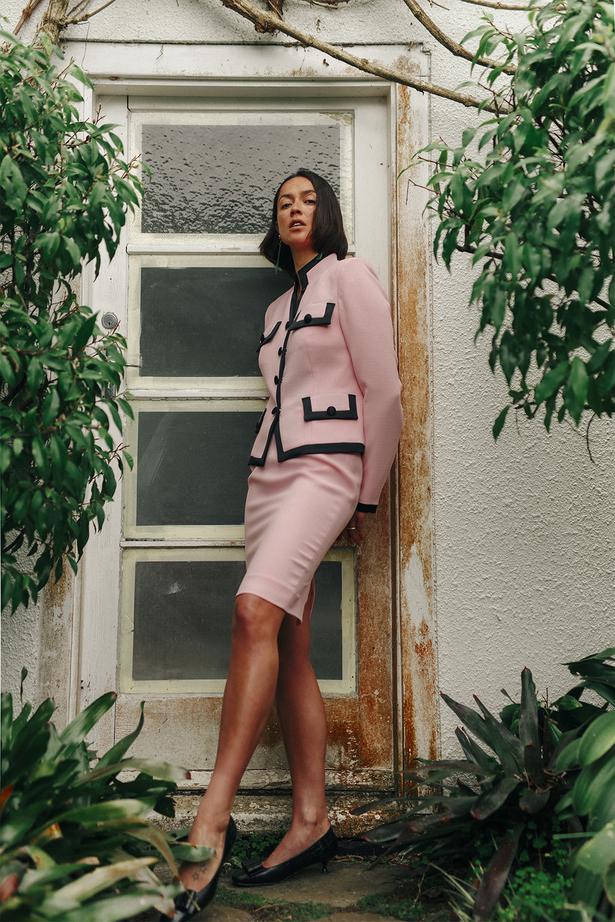 Power & Glory
Ngahuia wears Adrienne Winkelmann jacket $1799 and skirt $674. Karen Walker heels $325.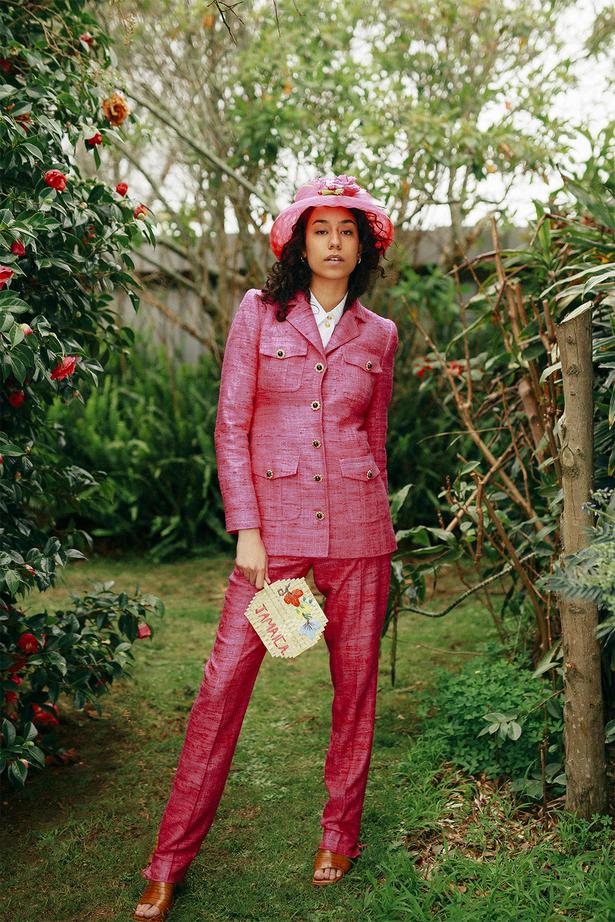 Take Me to Church
Aasha-Samara wears Adrienne Winkelmann jacket $1199 and trousers $1299. Mi Piaci heels $260. Hat (customised), $15, from Sweet Clothing. Fan stylist's own.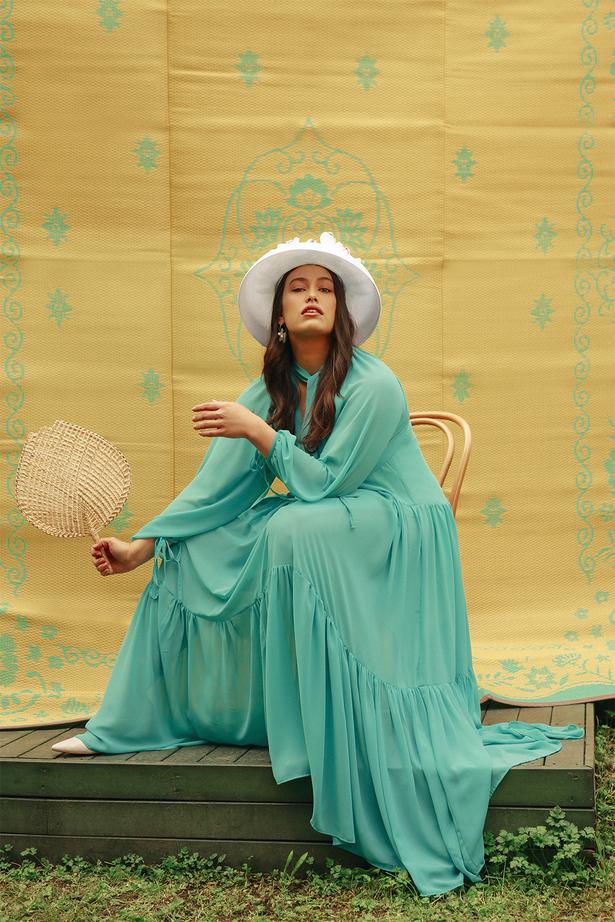 Fully Dressed
Isabella wears Layplan dress $450. Aolele earrings POA. Mi Piaci heels $260. Custom hat, $35, from Four Seas Trading. Fan stylist's own.
Keep the Faith
Ngahuia wears Rory William Docherty dress $915. Gucci heels POA. Belinda Green Millinery headband $45. Jason Nathan pounamu pendant and earrings model's own.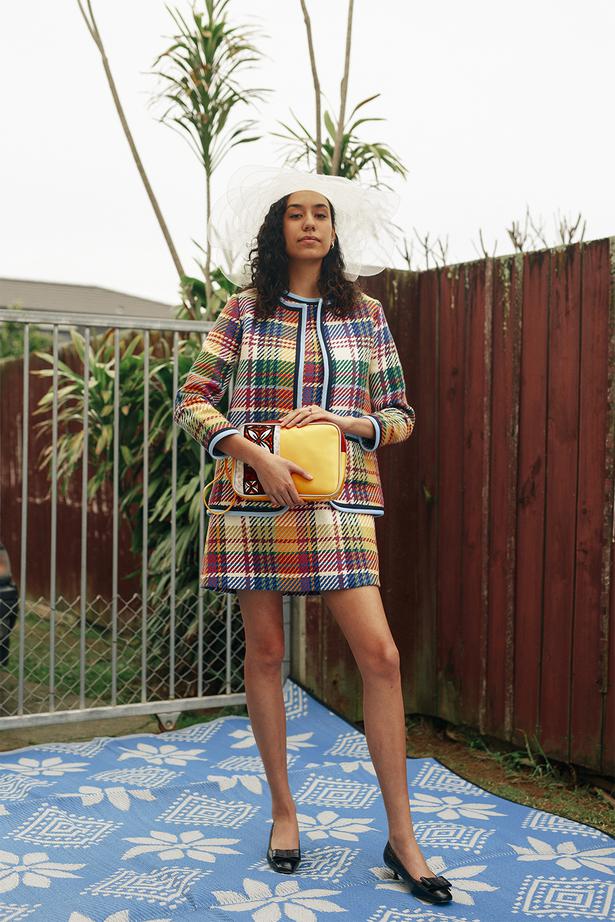 Carry On
Aasha-Samara wears Twenty-seven Names dress $490 and blazer $740. Karen Walker heels $325. Bible bag, $15, from Universal Sportswear Ltd. Hat stylist's own.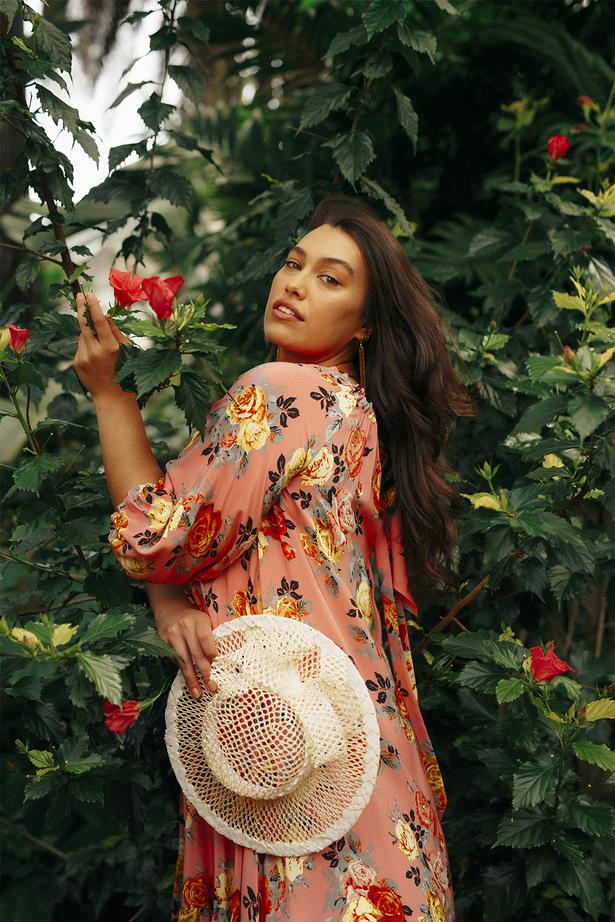 Higher Ground
Isabella wears Kate Sylvester dress $799. Belinda Green Millinery hat $90 (for hire). Plantation House Earrings (POA).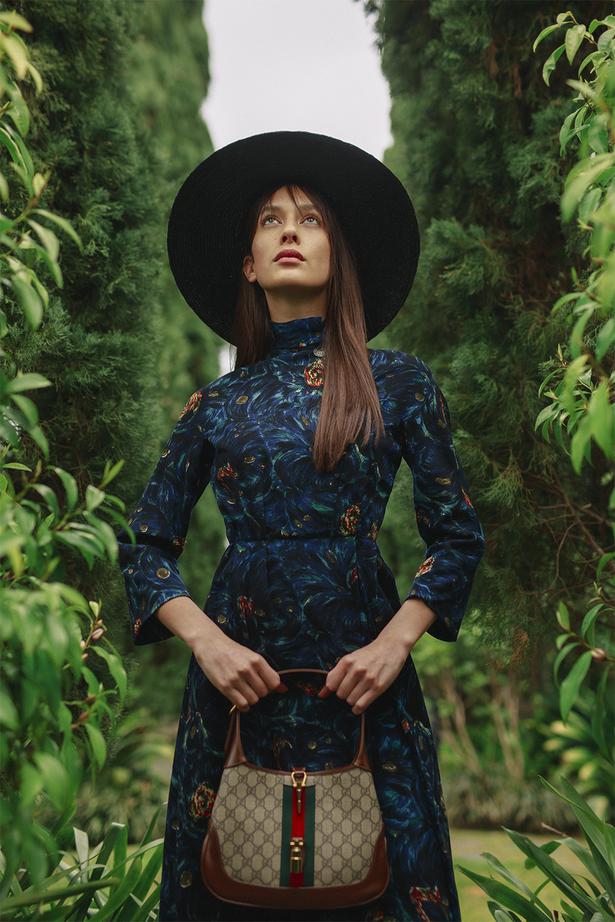 Heaven & Earth
Manahou wears vintage dress (POA) from Painted Bird Vintage. Hat, $190, from Hills Hat. Gucci 'Jackie 1961' handbag $2480.
Photography / Hohua Ropate Kurene
Fashion Director / Dan Ahwa
Models / Aasha-Samara Nimo. Isabella Moore from Unique Models. Manahou Mackay and Ngahuia Williams from N Model Management.
Photographer's assistant / Karita Siakisini 
Share this: