Ethical Underwear Brand Awwa Aims To Address The Stigma Surrounding Periods
The local label is nurturing a more inclusive, more connected future for period care, with a new TV commercial that offers an honest portrayal of the normalities experienced during menstruation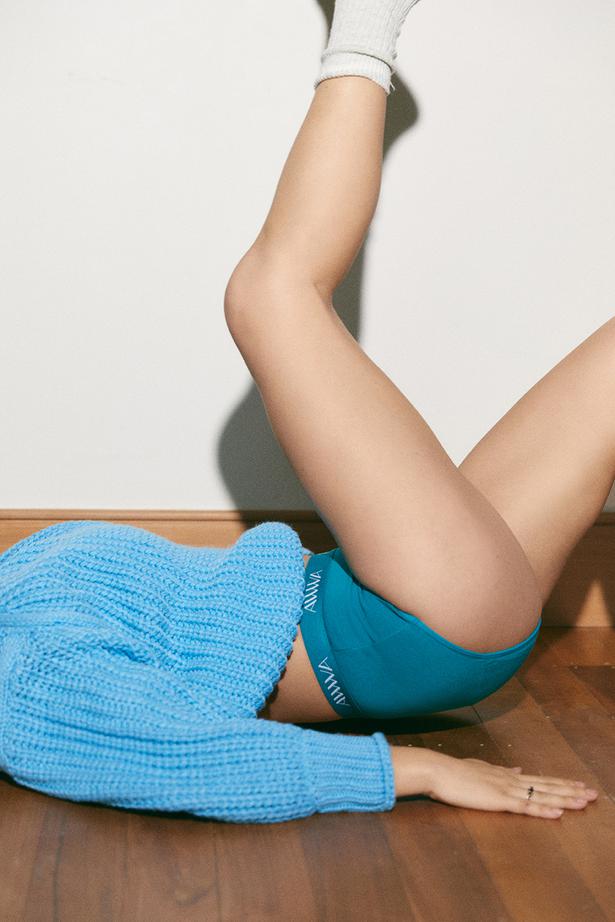 Sunday Oct. 17, 2021
Period advocacy is at an all-time high.
Joining the ranks of re-usable and affordable period-wear is Aotearoa's indigenous-owned Awwa, which is working towards a world without period stigma and is committed to inclusive sizing, genderless designs, and a transparent supply chain.
For every pair of its underwear sold, a two per cent donation will also go towards period poverty.
Co-founders Kylie Matthews and Michele Wilson reflect upon the launch of their first television commercial, which outlines the taxing routine of having to deal with periods when they arrive.
The commercial is airing on TVNZ OnDemand and YouTube (the ad was recently banned on Facebook, a reminder there is still a long way to go to normalising period care).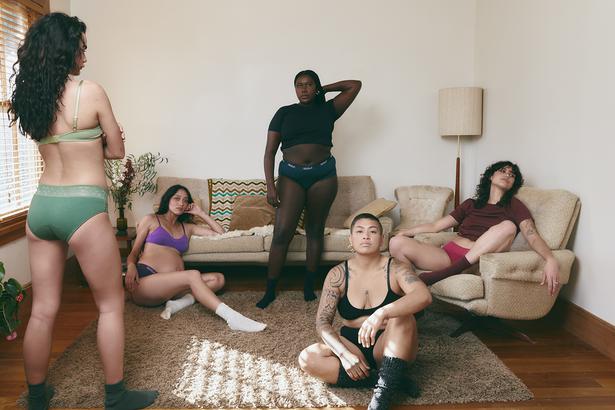 Inclusivity is at Awwa's core. Photo / Supplied

Congratulations on the launch of Awwa's first commercial. Can you tell us more about how this brand idea came to fruition? 

In 2015, I left my corporate law career to reconnect, in all parts, with my Māori culture. After studying rongoā Māori (traditional medicine healing), I began to understand how differently our tupuna (ancestors) viewed and managed their ikura (periods).

When I learnt that Papatūānuku (mother earth) was our first mother and that everything, including our ikura, is returned to the earth, it did not seem right to use single-use pads and tampons made from plastic.

READ: Six Maori-Owned Beauty Brands With Mana

I started using angiangi, a moss-like plant that my tupuna used, and realised that if they were alive today, my tupuna would have innovated the idea of angiangi, but not in a way that destroyed our earth.

I asked my best friend and now co-founder Kylie Matthews if she was keen to help me launch a pair of reusable period underwear as a bit of a side hustle to our other previous companies, and the rest was history. 

How important was it to include more variety to the term 'female'? 

Extremely important. I actually came out as takatāpui during the process of developing Awwa three years ago, so I was acutely aware of the importance of including all people with periods. 

What are the benefits to the environment in the long term? 

Switching to Awwa means no more single-use period products that end up in our landfills and waterways, and take up to 500 years to break down.

To date, Awwa has prevented close to 7 million single-use period products ending up in landfill. This number grows month on month, with more customers making the change to a reusable, sustainable option. If Awwa is the way menstruators globally manage their periods, billions of single-use period products will be prevented from polluting our precious environment every year.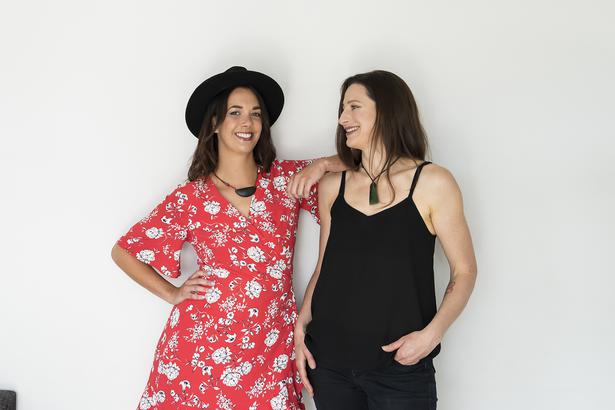 Awwa co-founders Michele Wilson (left) and Kylie Mathews. Photo / Supplied

Can you tell me more about the importance of incorporating your Māori heritage into the product? And do you think this is where you differ from other brands? 

It's important to me because it's my reason. Awwa to me is not just a pair of absorbent underwear, it's a movement towards both decolonising periods for all people with periods and reconnecting them with their cycles and in turn their bodies, their wairua (spirit), and their connection to te taio (the environment).

I feel sad when I see other Māori refer to their period as being a 'whakamā' (shameful) topic because this notion is a colonial one. Our ikura was thought of as tapu (sacred) and was celebrated openly within whānau and hapu. It was a time that people who bled were able to take off for themselves to feel connected.

READ: Ethical Brand Nisa Is Making Moves With An Activewear Capsule For Body & Planet

For the past three years I have changed the way I work to accommodate prioritising, taking time for myself during my ikura, and my tinana (body), hinengaro (mind) and wairua (spirit) have benefitted immensely. I encourage all of my staff and friends to do the same and I would like to see more companies include policies around ikura time for their staff.

One thing that has intrigued me is the amount of people from other indigenous cultures around the world who have reached out and told me that the practices of Māori around periods are really similar to their own, and how they too have been erased due to colonisation. I am dedicated more than ever now to open these conversations for people around the world.

If Awwa can help decolonise periods for other indigenous peoples or at least open these conversations so that they can uncover these sacred stories, then that would be my definition of success.

Can you explain the supply chain, from concept to the product on the shelves we see? 

Awwa is committed to having a transparent supply chain, which is why we are happy to display this information on our website. Core to our ethos is ensuring that our supply chain not only uses the most sustainable materials but is also ethically and socially responsible.

By this we mean that all workers along the supply chain choose to be employed, are paid a fair wage and have safe work environments. Every aspect of our supply chain is under constant examination so we can continue to make changes to ensure we are reducing our impact on the planet and providing high-quality sustainable underwear for our customers. 

What is the philanthropic goal for Awwa? 

That every person with a period, whether they be cis-female, trans, non-binary, cis-male, indigenous or otherwise, has the opportunity to learn how to connect with their cycles, their bodies, minds, spirit and environment in a deeper and more meaningful way to them that will benefit themselves and future generations. 
Awwa has most recently launched their Tencel boyleg design to the collection. Available to purchase from Awwaperiodcare.com.
Share this: