How Emma Kingsbury Would Dress Cinderella
The NZ-Australian costume and set designer has put an irreverent spin on the costumes in the RNZ Ballet's new season of Cinderella. She tells us why she wasn't interested in rehashing the traditional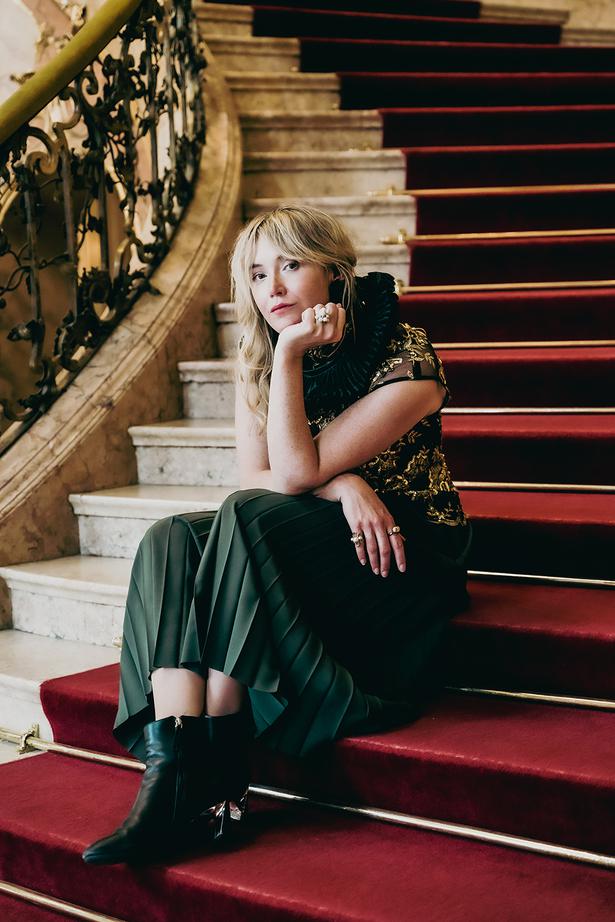 Friday July 22, 2022
Who could forget Princess Beatrice's toilet seat-shaped fascinator at the royal wedding in 2011? Emma Kingsbury remembers it fondly — now the endlessly mocked fashion choice has provided inspiration for the upcoming Royal New Zealand Ballet season of Cinderella, namely, the tone of the wicked stepsisters' costumes.
"She's probably a lovely person, not a wicked stepsister at all," laughs the Kiwi-Australian costume and set designer over Zoom from St Louis. "It was about that excessive fashion that gets pushed so far yet you still think you look amazing."
Emma has worked with several of the top world ballets, opera companies and film and TV shows around the globe, including Ozark co-creator Mark Williams' recent movie, Blacklight, with Liam Neeson, and now has the luxury to choose the projects she finds most compelling (although on the occasion of our Zoom call she's joined her lighting designer partner David Finn on one of his jobs).
The RNZB's version of Cinderella (performed by RNZB Principal Mayu Tanigaito) has been reimagined by composer Claire Cowan and choreographer Loughlan Prior (who with RNZB director Patricia Barker make up the team behind 2019's Hansel and Gretel), with a completely new score and a fairy tale that will "spill from the stage in every shade of the rainbow".
To research, Emma read the book Break Your Glass Slippers by American poet Amanda Lovelace, and became fascinated with the idea of exploring the tension between the classic tale's comedy and darkness, in a modern setting.
"That made a lot of sense to me — Cinderella choosing her own adventure. In [Lovelace's] book, she's her own prince and her own fairy godmother . . . That was a major starting point for inspiration: how are we going to tell this story so that it makes sense to today's audience, with different ideas about love and inclusion?"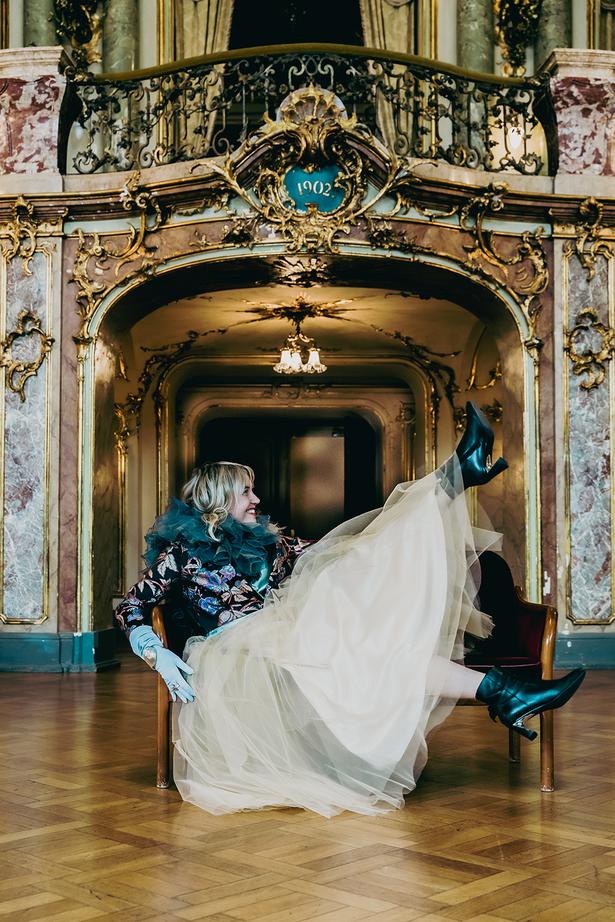 Emma looked to the Met Gala, Anna Wintour's yearly invitation to of-the-moment celebrities who balance on the precipice between clever couture and schlocky Halloween; and the infamous Harajuku girls of Tokyo, with their referential, often funny take on fashion, in particular, the sub-tribe known as Goth-loli or Gothic Lolita, "baby doll looks mixed with something darker", says Emma. "I thought it suited Cinderella with this historical idea of something a bit more murky."
Then you have what she refers to as the plastic fantastic, her modern-day interpretation of the excessiveness of 1750s Rococo fashion, with its "bonkers silhouettes" tempered by the designer's understanding of movement, how a costume can enhance or disguise the body.
The wicked stepmother (played by Ana Gallardo Lobaina) is in red pencil pants with a period jacket rendered in modern denim, the trousers enhancing Loughlan's choreography of "mincing en pointe".
The ball also gets a modern twist. Afterwards, the party doesn't wind down but carries on with the enthusiasm of a reckless night hitting the clubs.
READ: How The Costume Designer For 'The Panthers' Dressed A Movement
"As each hour goes by she loses a bit more of her skirt, to the point where she's running away and transforming back into invisible Cinderella," Emma explains. "But then we kept it going. So what happens at 1AM when they're all looking for her with torches and some of them are very drunk from the ball, and then 3, 4, 5AM, and there's the sun coming up. That's
been fun."
She's had just as much fun with the set design, incorporating whimsical props, from trampoline beds that allow the dancers to show off their prowess and the movement of their costumes, to the stepsisters' Game Boys, the ultimate accessory for a couple of off-duty bullies (played by Kirby Selchow and Sara Garbowski). Central to Emma's set design is a series of large-scale tapestries brought to life by a team of digital animators from Wellington's POW Studios.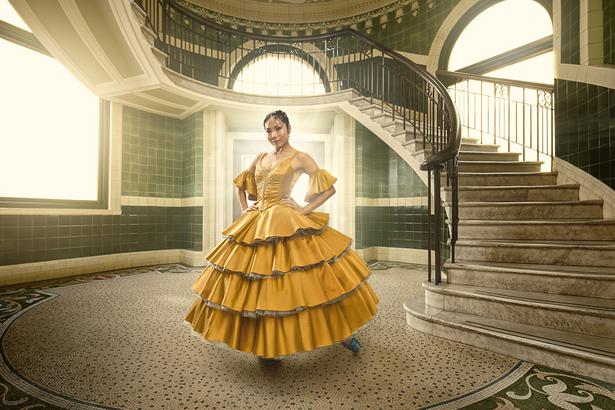 "Tapestry is this excessive, expensive, huge undertaking that requires a lot of people, and in the world of Cinderella that felt right," says Emma. "You have people who were not privileged making these glorious tapestries for the wealthy and there's that huge disparity between the rich and poor."
Emma grew up in Melbourne but recently returned to New Zealand to meet the RNZB dancers in person, and to revisit Manapouri in Fiordland, where her mother has retired. Getting out in nature has always been vital to her creativity, she says, particularly when working from her home, north of San Francisco near Sonoma, where she and David grow Japanese maples.
Even when her head is buried in the world of period clothing as it has been for Cinderella, the chance to go hiking or spend time in the garden has kept her inspired.
"I love my garden. I live in the country — it's always been nature for me."
READ: Award-Winning Costume Designer Jenny Beavan's Punkish Twist In 'Cruella'
The freelance life and broad portfolio ensure she is seldom short of work, and it's the projects that take a new spin on the traditional that keep her interested. For Cinderella, that irreverent approach was a big attraction, along with the chance to riff off fellow artists — Emma says she and Loughlan and Claire have spent so much time bouncing ideas off one another over Zoom, they've become good friends.
"We've talked a lot about the frivolity and the lightness but there's this darkness to it that I enjoy as well, which is a bit deeper and more political."
The RNZB's Cinderella is on at the Aotea Centre from August 10-13. Book tickets at Rnzb.org.nz
Share this: