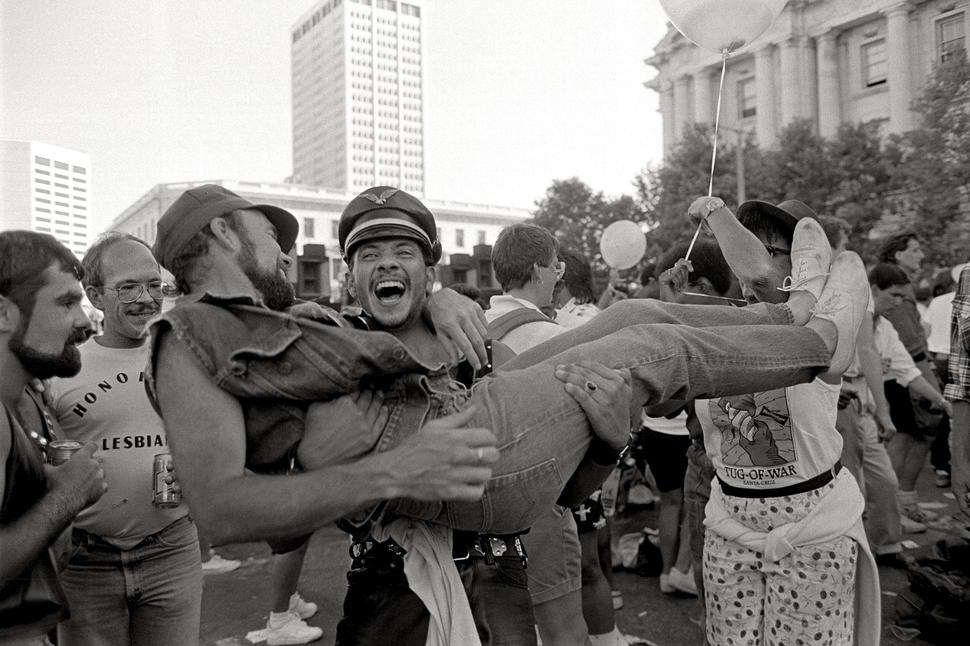 Denim Is The Fabric Of The People, & Levi's Has A Long Legacy Of Supporting Equality
From their latest Pride collection to their history championing social rights and fighting discrimination, Levi's demonstrates the power of change
Monday Feb. 22, 2021
The dependable, egalitarian nature of denim combined with the 168-year history of Levi's business underpin the values the brand stands behind.
From its increasingly prioritised focus on sustainability and innovation, to its work supporting social change and human rights, the idea of denim as a fabric of the people is inherent to Levi's.
READ: Levi's Has Released Its Most Sustainable Jean Ever
Each year Levi's releases a collection for Pride month, accompanied by a brand campaign. This year's release for Pride 2021, 'All Pronouns, All Love', sees Levi's focus on celebrating the diverse array of pronouns used by people across the gender spectrum, alongside education around the importance of correct pronoun usage.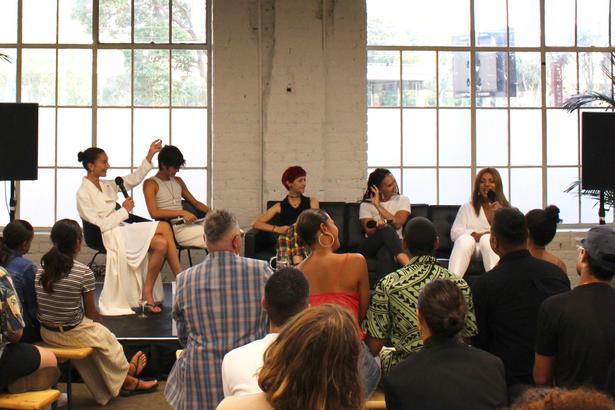 For the third year in a row Levi's is partnering with OutRight Action International — an organisation that works to advance the rights of LGBTQIA+ individuals around the world — and the Levi's business will donate 100 per cent of net proceeds from its Pride 2021 collection, a range that includes jackets, overalls, T-shirts and accessories.
READ: Discover Levi's New 'All Pronouns, All Love' Pride Collection
The historic denim brand has been advocating for the rights of the LGBTQIA+ community for more than three decades and remains committed to continuing to stay engaged in the battle for equality on many fronts.
Here in Aotearoa, the release of its Pride 2020 collection was marked by a panel discussion with fashion industry figures discussing discrimination and sharing their own experiences.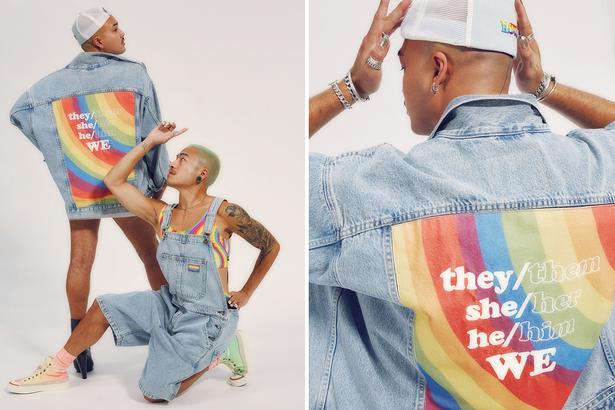 2021 sees Levi's partner with Viva and influential members of Tāmaki Makaurau's Rainbow community — including Rob Tennent, Shaneel Lal and more — to share their preferred pronouns and explain the importance of respecting them.
Long demonstrating allyship with the LGBTQIA+ community, Levi's has been working to advance social rights and champion equality well before it became involved in Pride.
Notably, it was the first Fortune 500 company to extend health benefits to unmarried and same-sex partners in 1992. That same year, it rescinded its financial support of the Boy Scouts of America when the organisation banned gay troop leaders.
In recent years Levi's focus has included backing marriage equality and combating workplace discrimination through business, legal and political channels.
Levi's has been a signatory on many amicus briefs (a way for businesses to show support for legal cases) around combating discrimination in the workplace and supporting civil rights and equality. CEO and President Chip Bergh has also been vocal against discriminatory legislation in the US.
The company has also been very public about the need for marriage equality — protesting the California Supreme Court's upholding of Proposition 8 in 2008 (which outlawed gay marriage) and urging the US Supreme Court to overturn the Defence of Marriage act in 2013.
In 2018, it joined the United Nations Global LGBTI Standards of Conduct for Business, which aims to address equality globally, as well as playing part in the Open to All campaign in the US — encouraging businesses to be welcoming to all customers and cease discrimination and prejudice.
With all this under its belt already, Pride 2021 is the latest chapter in Levi's commitment to fighting for equality.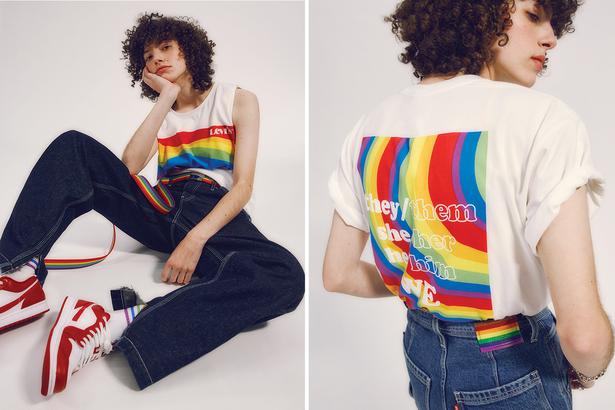 Levi's Pride 2021 'All Pronouns, All Love'. Photo / Supplied

• Levi's Pride 2021 collection is available from its stores in Auckland (Sylvia Park), Wellington and Dunedin, and online at Levis.co.nz. It will also be stocked at World.
Share this: