Meet The Model: Get To Know Nagisa Chauveau
The star of Viva's Tokyo issue fashion shoot answers our burning questions about life in Tokyo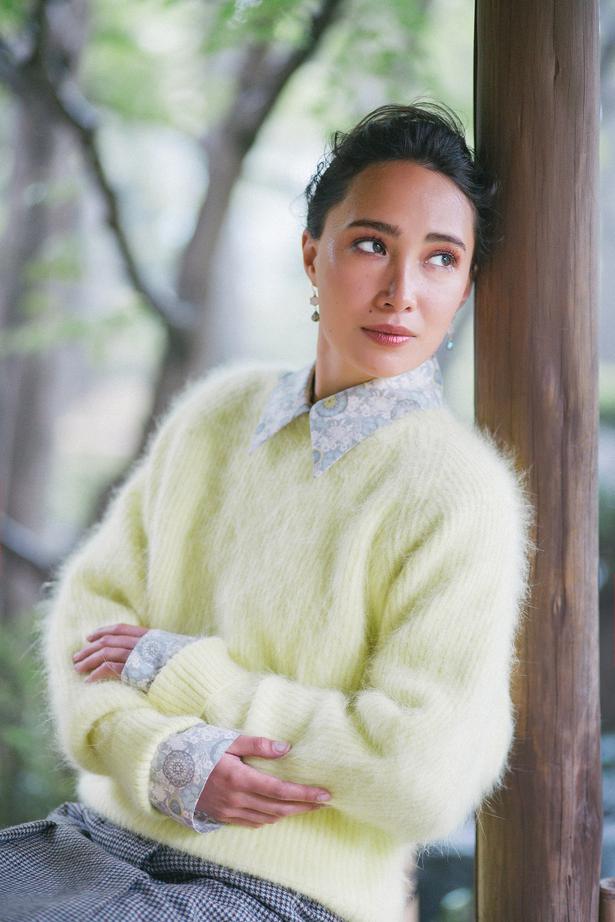 Wednesday June 19, 2019
How old are you?
I am 23 years old. 
How long have you lived in Tokyo?
I have lived in Tokyo for five years.
What do you love about the city?
I love how big and busy Tokyo is. There is always something happening so you never get bored. But mostly, I love how safe it is, you can walk at night by yourself and nothing will happen to you. I always get a bit of a shock when I go back to Paris and realise how unsafe it is. 
What do you do for work?
I do a few things. I work freelance, I do commercial modelling and acting. I sometimes do translations and coordination, and I also work for the New Zealand skincare brand Aotea, they recently got into a Japanese select-shop Cosme Kitchen.
READ: Model & Storyteller Naomi Shimada On Her Next Chapter
What is your favourite meal to make at home?
I love to make scrambled eggs and avocado toast. 
What is your go-to spot for a drink and dinner with friends?
If I am feeling lazy I will go to BNA Front Desk Bar, located in the front desk of a really cool artsy hotel in Koenji, Tim [boyfriend Tim Lambourne] often DJs there and it is a short walk from our place. They often have art exhibitions and parties there. 
If I am on the other side of town, I end up going to Berry (also called Just Another Agency) in Naka Meguro, a bar on two floors (and a rooftop) that looks semi-abandoned. They serve espresso martinis, which are kind of difficult to find in Tokyo.
For dinner, there are many places that I love, but I would say my favourite would be Pophot in Gakugeidaigaku, their French galettes are just amazing. It is run by a Japanese chef and his wife, I often go there with my French friends when we feel like good French food.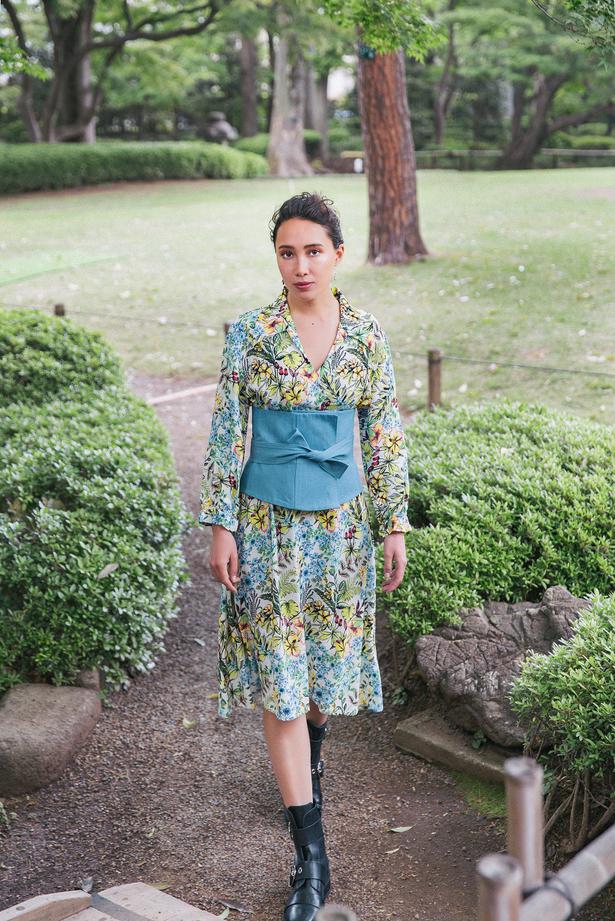 How would you describe your personal style?
I would say my personal style is very relaxed and casual, comfort always comes first when I get dressed. I like soft colours and clean cuts and I love to wear sneakers as I walk a lot in Tokyo. I am also obsessed with coats, I have maybe six or seven coats that are the same shape but in different colours.
What item of clothing do you have that you cherish or has sentimental value?
There is this beautiful black APC coat that I bought last year and every time I look at it, it makes me nostalgic of winter times from last year. I have some beautiful dresses that I just love so much that I won't dare to wear outside of my apartment in fear of damaging them. 
Who are your personal style and beauty influences?
I love Scandinavian fashion, it is very minimalistic and kind of tomboyish and not too colourful. I love Danish influencer Sophia Roe's fashion, I often look at her outfits when I lack inspiration, and also Swedish actress Alicia Vikander's fashion and beauty style, she is my inspiration for a lot of things. She is a natural beauty, she also happens to be my favourite actress so that makes me a little biased. 
What is your morning beauty routine and favourite beauty products you swear by?
My morning beauty routine is to wash my face first thing. I use Herbalism from Lush as a cleanser, I have been using that for years now as I tend to break out. I tone my skin with Thayers Lavender Witch Hazel, then I put on some avocado oil all over my face and I apply Aotea's Manuka Honey Day Cream as a moisturiser.
My favourite beauty products are Bioderma Micellar Lotions, I have been using them since I was 14 and never stopped. I use the blue one in winter when my skin is dry, the green one in summer when it gets humid and the pink one for when I have a lot of makeup to take off. Apart from Bioderma, I only use natural skincare products, I absolutely love the Aotea products, at night I use their Harakeke Seed Oil Night Cream, and I use their Manuka Oil for when I have a big pimple or a cut.
What's the best advice you've been given when to comes to style?
'Ne te déguise pas'. In English it translates to 'Do not disguise yourself'.  
What are you currently reading?
I am currently reading We Were Liars by E. Lockhart. 
What are some of your favourite Japanese designers or stores?
I really like Undercover, Etre Tokyo and Clane. 
What's next on the horizon for Nagi?
I am moving back to Paris in September and will see how that goes. If I miss Tokyo too much I might just go back and forth.
 • The Viva team flew to Tokyo exclusively with Cathay Pacific.
Share this: