The Renaissance Of Made-To-Order Clothes In New Zealand
Discover the local brands working to a slower model in an over-productive industry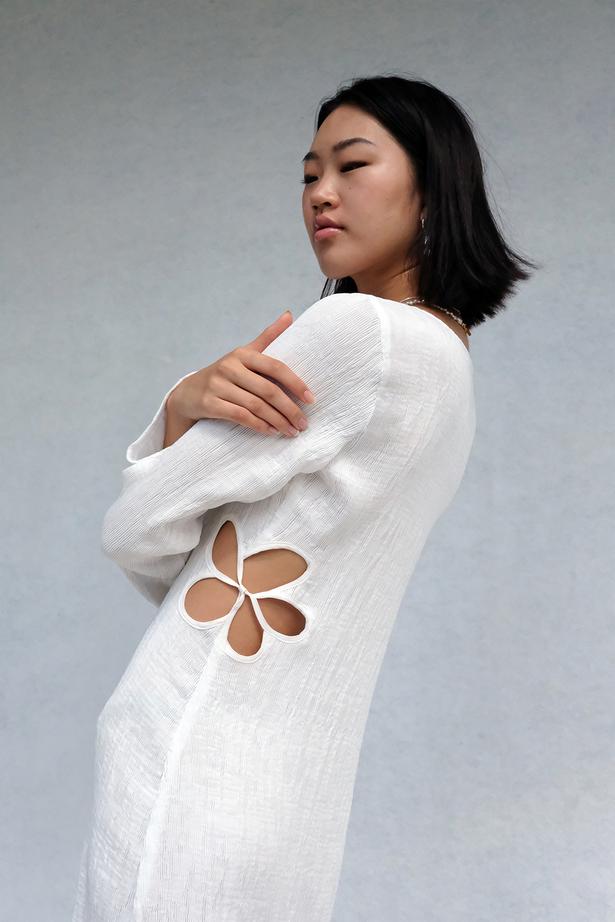 Monday March 29, 2021
Four years ago, MaisonCleo, a small, family-run label based in Lille, France, went viral.
The freneticism settled in as every new item sold out on their e-shop in minutes and their white pouf-sleeved blouse — a winsome, bowed, made-to-order top called Agnes — became a beacon for easy, flouncy dressing on wearers like model Emily Ratajkowski and fashion insider Clara Cornet.
The brand has since inspired a blitz of Instagram-born made-to-order labels, and has taken to shepherding them through the nuances of the model with an uncommon transparency.
Its founders, Marie Dewet and her mother, Cleo, the sole seamstress, write detailed receipts (price breakdowns for a silk blouse include "time of production", 20 euros; "website hosting", 8 euros 40; "all our love", zero euros) and openly talk about where they source their dainty fabrics (couture houses, mainly, but also antique markets and young brands with surplus stock).
The most surprising part of the story is that, as MaisonCleo's fame and fan base grew, it didn't.
For New Zealand fashion designer Emma Nielsen, this refusal to grow is inspiring.
"Although the demand started outweighing production, MaisonCleo refused to expand their business in order to preserve the sustainable aspect of their label, saying that there was no way to mass-produce ethically and sustainably," she says.
READ: Where To Shop Vintage Clothing For A Stylish & Sustainable Front Row Outfit
It's an alternative path that she sees for her own Auckland-based made-to-order label, Emma Sofie, which offers romantic, often tie-front garments with names like "Butterfly" and "Bluebell".
"I have started questioning whether all the big brands that claim to be sustainable really are."
Emma, like the Dewets, has unwillingly inherited the fashion industry's relentless pace.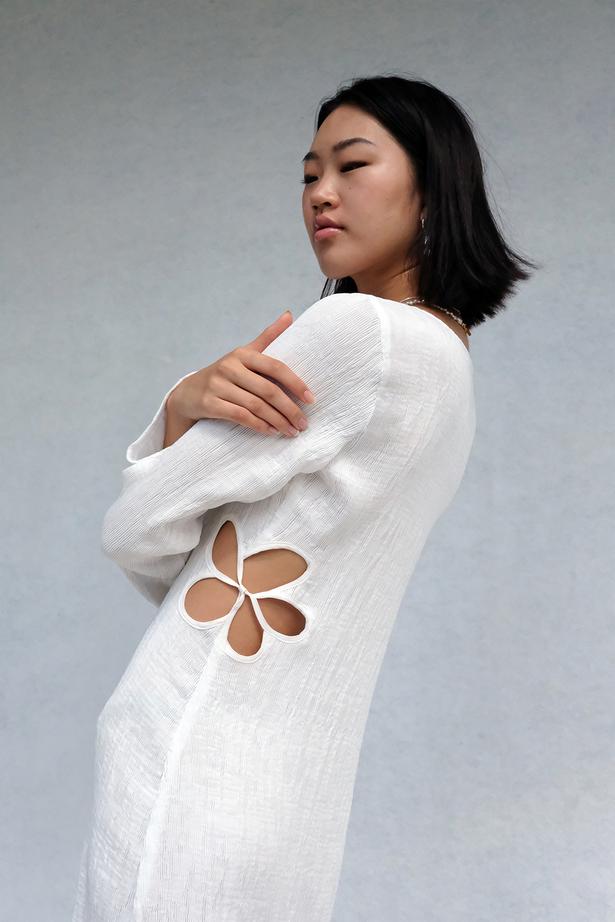 Some estimate that global clothing production has doubled in 15 years, with Dana Thomas, author of investigative novel Fashionopolis, going so far as to speculate that if the world's population reaches 8.5 billion by 2030, and GDP per capita increases by 2 per cent in developed nations and 4 per cent in developing economies each year, global consumption of fashion per year will increase from 62 million tonnes to 102 million.
It's a difficult, if not impossible, question: How does one reconcile contrary goals of growth and sustainability?
READ: Get Up To Speed On The Latest Way To Buy Conscious Clothing In New Zealand
But a group of forward-thinking New Zealand brands have shared visions for their clothing lines, and are focusing their energies on how the fashion industry could work.
Last year, Paris Georgia released its pre-order-only Elemental collection, full of enviable, pared-down essentials that transcend seasons. Harris Tapper and Ingrid Starnes, each joyful and disciplined fashion brands, have also welcomed a pre-purchase option and a commitment to fewer pieces.
"There is no one-size-fits-all approach to sustainability," says Frances Lowe, co-founder of Auckland-based Loclaire, whose crinkle-pleat tops and viscose minidresses with cut-out flowers conjure a certain sunniness.
"For us, a made-to-order model works in a lot of ways. Most importantly, it is a zero-waste model, as we only make pieces that have already sold. It is a tiny but incredibly powerful gesture knowing that I am not further contributing to the sheer amount of unsold inventory that exists in the world."
There was aesthetics to think about, too. "Designing to seasonal timelines also didn't really work for me," Frances admits.
READ: A Complete Guide To Sustainable Festival Dressing
"The pressure drained my creativity and didn't give me space to breathe. Now it is a lot more fluid and organic; I only release new styles when I feel I can put out my absolute best work."
For Ellis Hong, whose local womenswear brand Ellis Label is also made-to-order, talking about responsible fashion has similarly meant wrapping her head around her artistry.
"I have days where I get a surge of inspiration and would love to create items that push the boundaries. But essentially, as an e-commerce business with a small team of makers, we've really had to simplify our processes."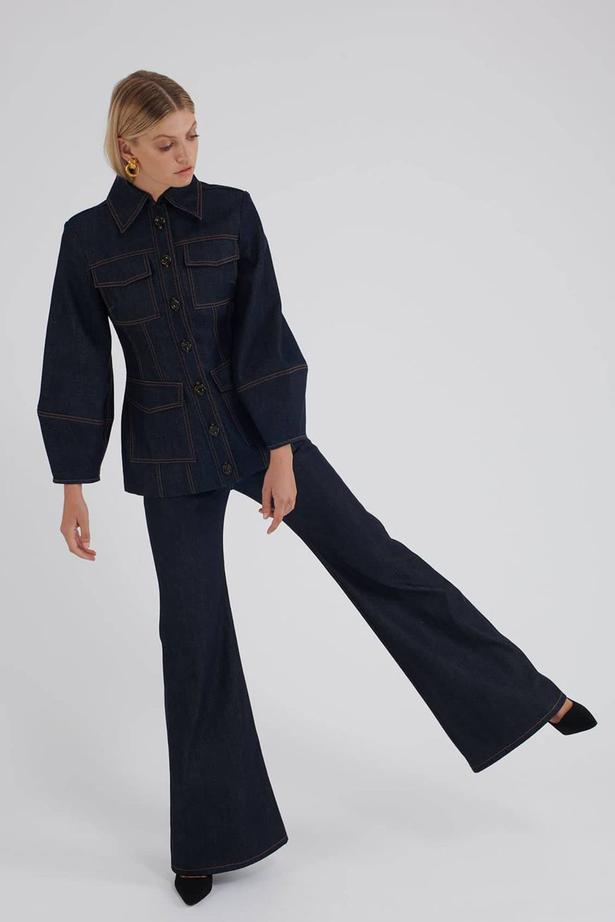 It's an accommodation that allows her and likeminded brands to watch over that precious chain of custody, which winds from the soil to knowing wearers, and means they can foster close relationships with machinists and ensure they're properly compensated for their labour.
"The original, pre-industrial definition of fashion was to make things together — a collective that is a convivial, sociable process we use to communicate with each other," Dilys Williams, director of the Centre for Sustainable Fashion at the London College of Fashion, explains in Fashionopolis.
By virtue of their existence, these made-to-order businesses are part of a flourishing, amorphous renaissance.
They are in conversation with the people that support them — "Almost every day, we receive requests, feedback, and queries from customers on whether a specific garment may be adaptable to suit their own unique bodies," says Ellis. "There is an automatic bond of trust and patience" — and they are, counterintuitively, using the nature of their size to give them their power.
MADE-TO-ORDER BRANDS TO KNOW
For a special occasion: Florence & Fortitude
For cool knitwear: Mackenzie Knits, Alice Duncan-Gardiner
For something artful: Emma Jing
For something bold: Layplan
For dreamy daywear: Molly Perkinsons
Share this: