New Opening: Papa Clothing's Northland Pop-Up Is Perfectly Timed For Summer
Designer Keva Rands creates a special homecoming for her beloved label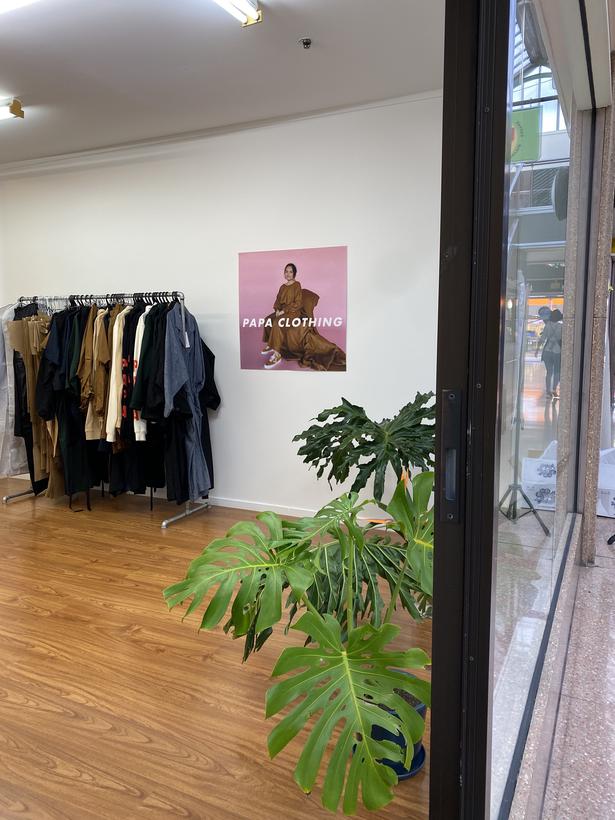 Saturday Oct. 9, 2021
Local maker and designer Keva Rands has developed a signature aesthetic with her clothing label Papa Clothing.
Combining her commitment to 100 per cent natural fibres, representing inclusivity across age, size, gender and culture, the label has gained a trusted reputation for uplifting marginalised communities through its designs.
Voluminous dresses are reminiscent of traditional Pacific muu'muu dresses, workwear jackets featuring the treasured details of coconut wood buttons, sweatshirts featuring the illustrated motif of a bright red hibiscus flower — just some of the signature hallmarks the brand has become popular for, giving its unique Pasifika twist on contemporary garments.
READ: Met Keva Rands From Papa Clothing
Just in time for the summer season, Keva's decision to take a lease on a shop in Whangārei means she gets to connect closer with her 'Papa' whānau and her wider community in her new hometown.
"My partner and I just bought our first home up here and I've decided to live in it for the next six months while I work on new collections," says Keva.
"The reason my partner and I chose Whangārei is because I was born up in Matapouri and raised in this area. Currently, all my immediate family have relocated back here, scattered between the coast and town."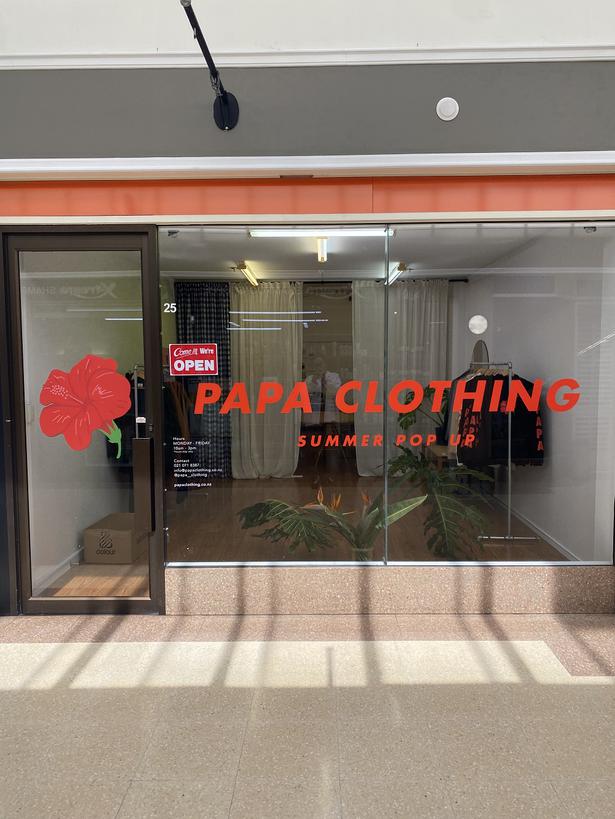 The Whangārei summer stint means her Auckland-based studio at Moana Fresh in Avondale — the boutique art space and store selling creations by Pasifika artists and designers run by sister Ahilapapa Rands and artist Vaimaila Urale — can be put to good use as part of a Creative New Zealand Artist residency.
"This has been filled by Sione Monu and Manu Vaea. These two artists are now sharing that studio space with Moana Fresh, making use of my large pattern table and workspace."
Based in The Strand shopping centre, the new Whangārei store has plenty of charming character that speaks to the past and present of our local, small-town retail scene.
READ: Get To Know The Recipients Of Tautai's Faleship Residencies
"Most of the shops have been empty for the last two years or more," says Keva. "The aesthetic is unchanged since the 80s with these great big multi-coloured arch entrance ways. It's a bit apocalyptic but I love the character of the building and the space I've moved into is really lovely."
Filled with Keva's designs for Papa Clothing, it's an opportunity to also get to know the local makers in the area with the potential of stocking their work to complement the Papa experience.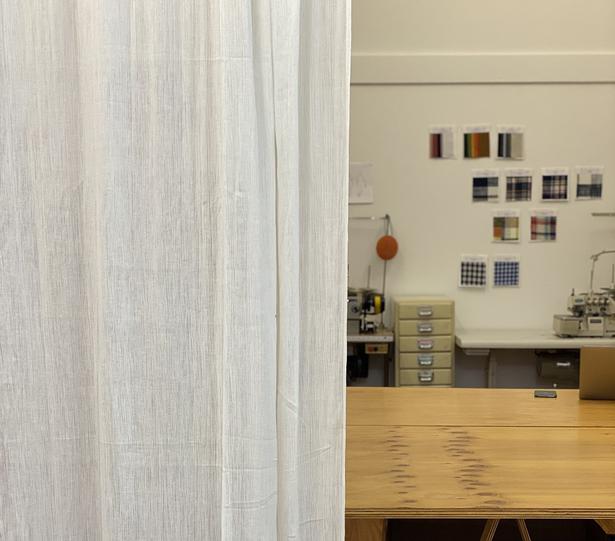 "New work and printed hoodies and tees will be dropping over the coming months as well as my longstanding classics in new fabrics."
"I'll be designing and making from the workroom in the back of the shop as well as working with local seamstresses between Tāmaki Makaurau and Whangārei to produce upcoming collections."
Papa Clothing at The Strand, Whangārei, is open Monday–Friday, 10am–3pm. Keep a look out for updates via the brand's Instagram page for extended hours in the lead-up to Christmas, with late nights and weekends to come. Please keep an eye out for updates regarding lockdown restrictions at Covid19.govt.nz and via Papa Clothing on Instagram. 

Shop 25, The Strand, Vine Street, Whangarei, 0110
Share this: