Style Liaisons: In Conversation With Fashion Designer Havilah Arendse
Havilah's clothes communicate a charming and vivid splendour, flowing from their wearers in fresh, brilliant-hued cascades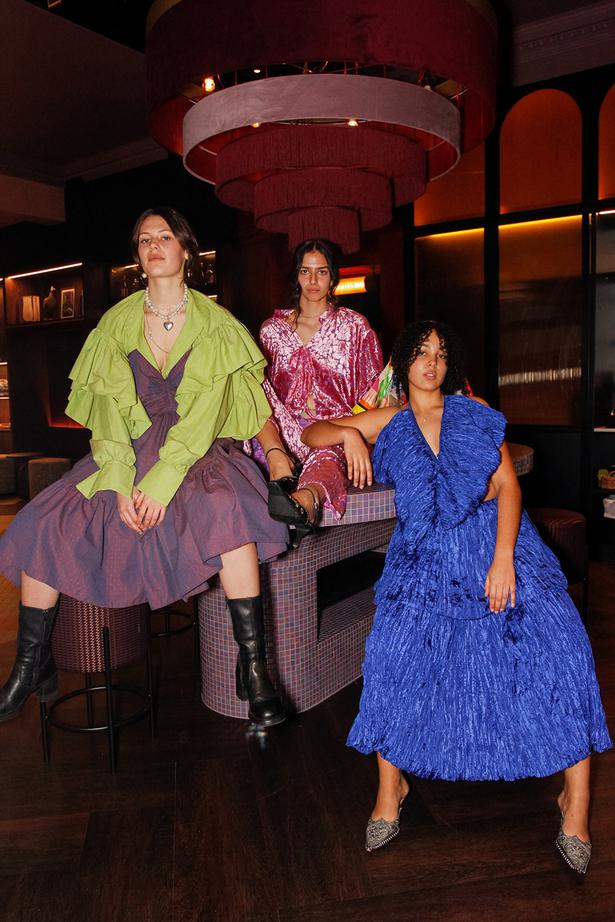 Tuesday Sept. 21, 2021
Havilah Arendse's relationship with fashion has never been ambivalent. "I've been sketching designs since I was 9 years old." She recalls making clothes for her Barbie and Bratz dolls, and, later, lugging a collection of categorised sketchbooks every day with her in college.
Now at the helm of her namesake label, which she started in 2018, Havilah is quietly taking the fashion industry by storm from Wellington: her ruffled, strong-willed, brilliant-hued garments have commanded from catwalk to atelier in Te Aro, bringing with them a unified vision of swishy maximalism.
Here, the fashion designer shares the florals she falls for and offers some ideas on how to foster a more collaborative industry.
Describe your personal style.
A proud maximalist.
Who are your favourite designers, and why?
Collina Strada, Roberta Einer, Molly Goddard, Simone Rocha, Thebe Magugu. I love their fabrication techniques and craftsmanship, along with their storytelling through each collection. Also, you can't not talk about their use of colour and print — so good.
Tell us the story of your favourite piece of clothing.
It would probably be my 'Bianca' shirt. It's the easiest thing to style in my wardrobe, named after the coolest Drama teacher a girl could ask for. My other favourite piece of clothing would be a hand-knitted lime vest my gal Alex knitted for me because I couldn't find a vest that would go with my entire wardrobe. She nailed it because I wear it equally as much as the 'Bianca' shirt.
What piece of clothing have you inherited that's particularly special to you?
My mum kept every favourite outfit she ever owned and passed them down to me, so there are a few. I think the first two that come to mind are a pastel-pink floor-length suede fur coat with fur trimming that she's owned since she was 20 years old, and a maroon dress and matching coat she purchased in the United Kingdom 19 years ago.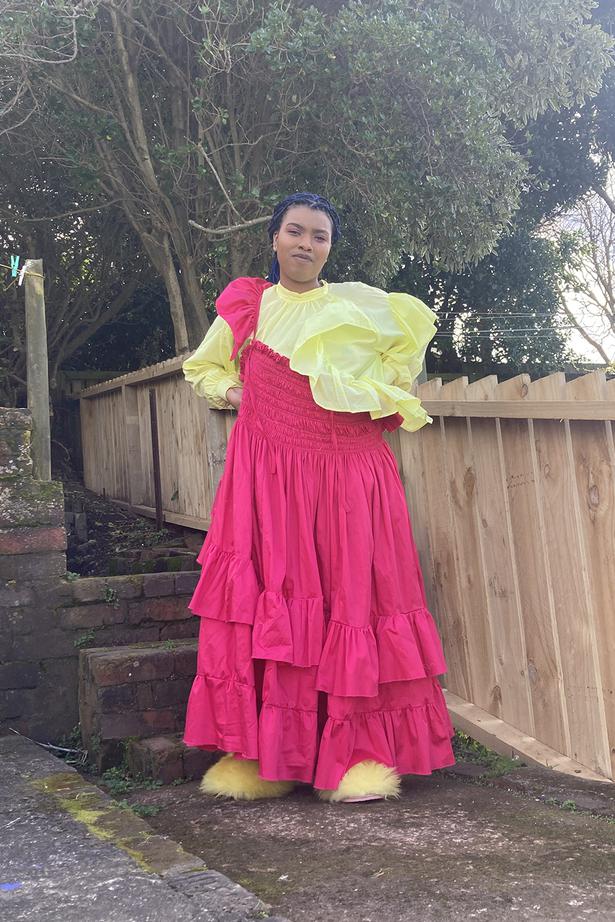 Is there anything you look for when you shop?
Colour, textures, fabrications and craftsmanship. I tend to analyse the garments I'm drawn to and check all the tags and product information to see how transparent [the brands] are before mulling them over for a while to make sure that they truly are something I will treasure.
What, in your opinion, makes style?
Being your authentic self and expressing that through your clothing.
READ: Style Liaisons: Opera Singer & Model Isabella Moore
What do you wear when you want to feel your best?

I try and achieve this with every look (which is hard) but any day that I've succeeded to wear as much colour and print is a day that I feel I'm at my best. My 'Bianca' coat in raspberry always makes me feel great, partly because of the compliments but also because it just feels like a warm hug on a winter's day. I feel like I'm invincible because I have an endless supply of heat from that coat.
What influences your fashion sense?
How I feel on a given day has a big part in influencing my fashion sense. I've noticed that the happier and more energised I feel the more layers of print I wear.
I do also think the copious amounts of binge-watching I do of series from the 90s and present day have definitely played a part in my fashion sense. I have a tonne of screenshots of iconic looks from everything I watch, mostly Insecure, Sex in the City (I mean, who does not at least have five iconic outfits saved from this series?), Euphoria and, of course, Friends. Mum is definitely a 'Rachel' when it comes to fashion and it rubs off on me as well.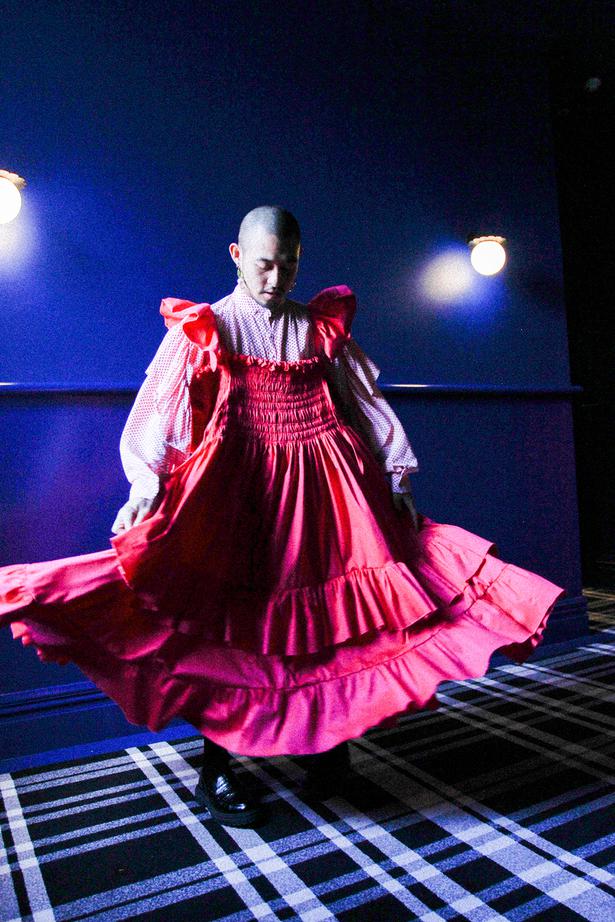 What does creating a piece of clothing feel like?
To me, it's a therapeutic process: complete joy when sketching my design, then a sense of anxiety that what I'm sewing won't be what I've envisioned. I get an overwhelming sense of amazement and relief when something comes out perfect, sometimes better than I imagined.
What compels your creativity?

Memories, architecture and fabric. I lived in South Africa for a few years and was constantly immersed in and around colourful houses. On Sundays, people would dress in their jazzy Sunday bests and be so soulful and happy.
Mum studied architecture and my grandad was in the construction industry for 40 years, so I have an immense appreciation and love for architecture and everything that goes into creating a home.
As for fabric, there's just something about feeling your way through fabrics, having it evoke a memory or feeling that sometimes leads to impulse buys. But, for me, nothing matters more than having a connection to what you're creating from the get-go.
A textile you can't do without?

A tie between bamboo knit and Cupro, which has such a beautiful handle that you truly feel like you're wearing nothing but are still warm.
READ: Style Liaisons: Fashion Stylist & Editor Chloe Hill
Do you keep much of the clothes you've made?

I try not to get too attached to the garments I make, especially the one-offs, but I have to say 80 per cent of my wardrobe is past, present and sample garments that never made it into production.
How has your relationship to fashion changed since your teenage years?
The past few years I have become more aware of the environment and how my choices in fabric and design affect the planet. In saying this, I've always been into creating designs from recycling, hence why I've always entered recycling design competitions.
How, if at all, has your relationship to fashion changed this year?
When I was younger I was a lot more restrained with what I could wear because of what we could afford, so fast fashion and hand-me-downs made up my fashion sense. However, as I grow and have more to spend and a better understanding of the production process and how that indicates pricing, it's changed. I'm constantly inspired and in awe of those designers who are using their voice and talents for self-expression.
There are a lot of challenges ahead for designers, from navigating the post-Covid world to working towards sustainability. Is there anything that you hope will emerge creatively?
I hope a slower approach to making and more transparent communication between makers and consumers will emerge. I do also hope that people support amazing local designers so that we can grow and reach the sustainable goals we'd like to because that costs money, money most of us don't have, so comment, share or, better yet, buy something from us. I can guarantee you that there will be a designer getting an order notification doing a happy dance in their living room.
Also, a more open and collaborative industry. We've all been hit, especially during the current lockdown, so it's time we all banded together and lifted each other up through shared knowledge and experience that we can't get and don't get through university.
What has fashion taught you about yourself?
It's taught me to trust myself and just be who I am. A lot of creatives have constant bouts of self-doubt but it's through that we find and become more certain of ourselves and our vision.
Far more than that, it's taught me that there is so much room for improvement within our industry when it comes to diversity and inclusion.
Where do you love to shop?
World scents are my go-to, there's always something new with a story behind it. Flowers Manuela is my lunch-break happy place, it's always filled with colourful flowers and I usually walk out with a fresh bunch of them because I truly cannot help myself. Go to Hunters and Collectors for vintage designer pieces that will make your heart sing.
A signature scent to accessorise with: My favourite scent to wear is Duro by Nasomatto.
FOUR THINGS HAVILAH IS COVETING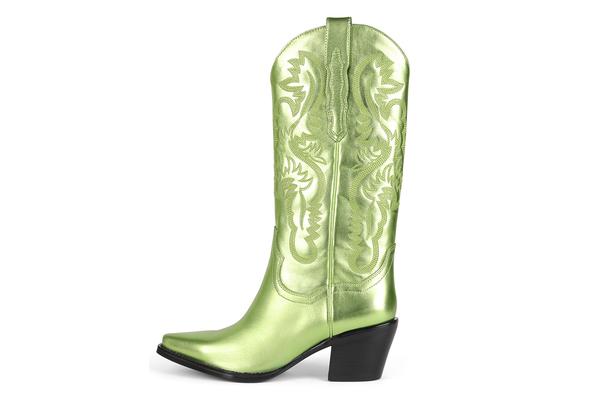 Dagget boots by Jeffrey Campbell
I have seriously had this on my list for the last two years and they sell out in my size every time, but I cannot wait to own these bad boys someday soon.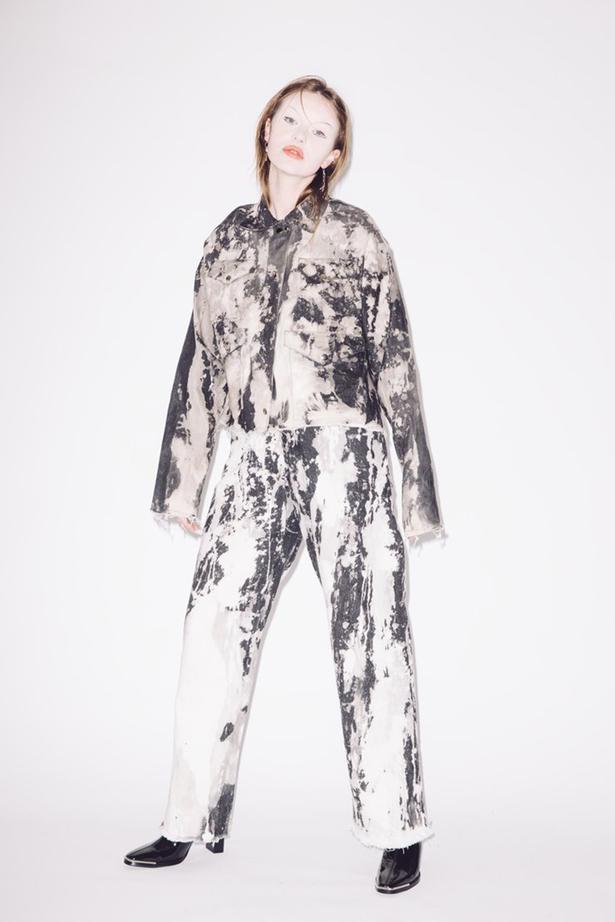 Utility jacket in Original Bleach Denim by JPalm
I've got to say, Julia Palm is probably the only person that has me saving neutral tones on my wishlist because they are just so unique and would pair well with my current wardrobe. Who am I kidding? I'd probably also want the matching pants because I love a good matching outfit.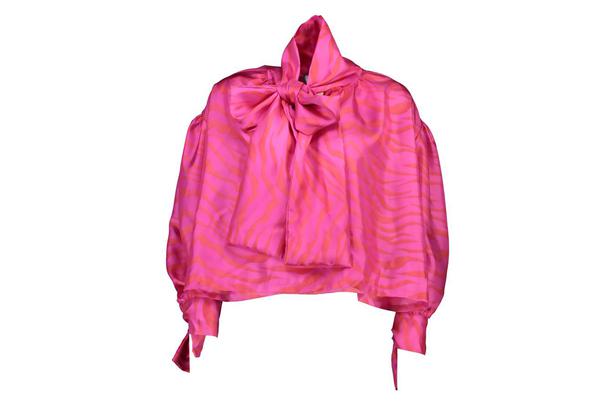 Cropped Painter Shirt by Sweepstakes Winners
I'm torn between getting the Cropped Painter Shirt By Sweepstakes Winners in Hot Pink Tigress or Acid Lime. I love a good bow and they've nailed it.
The Ugly Cardi by The Knitter
I mean, this is my current dream cardigan, especially in violet and orange. I just know I'm going to have to buy this soon because it's been on my mind a little too much lately on these cold Wellington days.
Share this: