Style Liaisons: In Conversation With Opera Singer & Model Isabella Moore
The stylish soprano who wrings music from air shares her relationship with fashion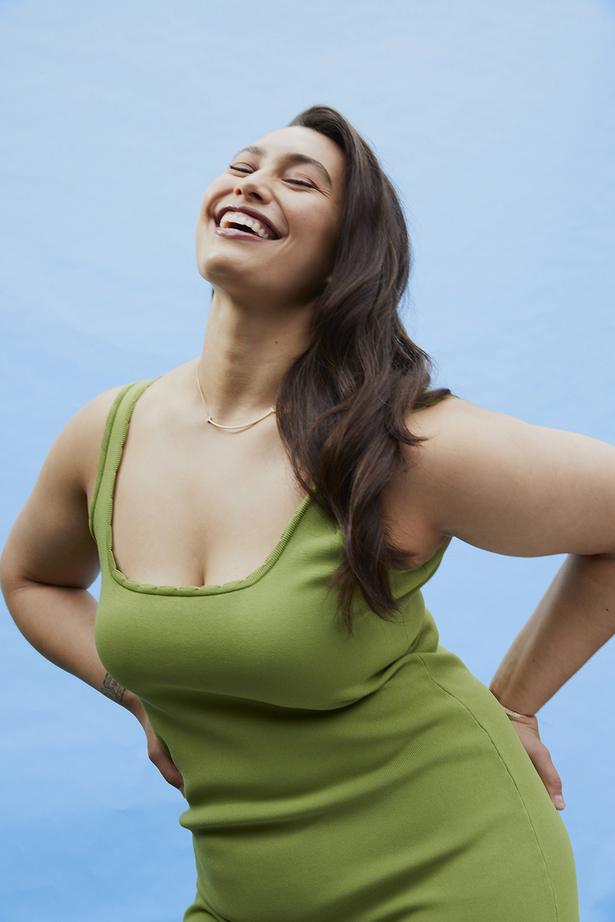 Tuesday Aug. 24, 2021
Isabella Moore sounds like a star. A prodigiously talented teenager, she has since turned those first forays in singing into a lifelong passion as a soprano that sees her and her music take over whole rooms, float through walls. Her parallel career as a model, she tells us, in our latest issue, is also a performance, one which has brought her joy and, at times, reconnected her with her sense of self.
Isabella's style, like her practices on stage, is carefully calibrated, purposeful where it needs to be and free-flowing where it doesn't.
Describe your personal style.
I'd say my day-to-day personal style is mostly androgynous. I wear a lot of men's clothing; outerwear, tees, shirts, and shoes. I have an obsession with denim, more specifically jeans. One of my classic go-to outfits would have to be a pair of jeans (at the moment wide leg) with a white shirt, a statement belt, a vintage jacket and boots. In saying that, I don't limit myself to one style. I'm really drawn to textures and certain materials. I love to op-shop! It's one of my favourite ways to shop, and I have a lot of vintage/second-hand garments in my wardrobe.
Who are your favourite designers, and why?
I like to support local, so a lot of my favourite designers are from/based in Aotearoa. I love me a bit of Layplan and Havilah. Both of these labels come out with amazing designs and silhouettes; their textures are a vibe. I love what I've been seeing from Olli. I haven't worn anything of theirs yet but Benee's angel gown was epic.
Since I was a teenager I've been a massive fan of Karen Walker and Juliette Hogan. Specifically KW's unique eyewear and jewelry and JH's beautiful dresses. I recently got the chance to wear some gowns by Judy Gao for a concert in the Auckland Town Hall and they made my operatic soprano 'eleganza extravaganza' dreams come true. Her designs are classic but elevated with an edgy twist and I'm obsessed. For the afterparty I wore a stunning velvet green midi dress by Hailwood that I absolutely love. Ruby is now on my favourites list because of the efforts they've gone to to be more inclusive with custom sizing and using curve models on their website.
Also, if I could get my hands on a Dolce and Gabbana gown, that would be fantastic.
What piece of clothing have you inherited that's particularly special to you?
I have a leather jacket that I didn't quite inherit… More like, I took from my Mum's closet when she wasn't looking and ran off to London with it. I guess it doubles as my favourite item of clothing and the item that is particularly special to me. I remember Mum wearing it often when I was a kid, and now I wear it — and when I say wear it, I mean, I basically live in it.
When we were living in Aotearoa together, my Mum and I often 'borrowed' each other's clothes, usually without asking. Our wardrobe-sharing looked more like a sister/sister relationship, rather than a mother/daughter relationship, in a way. This jacket is one of the items she let me take off with, and she has the odd thing of mine too. It reminds me of Mum when I'm far from home and makes me feel a little bit closer to her.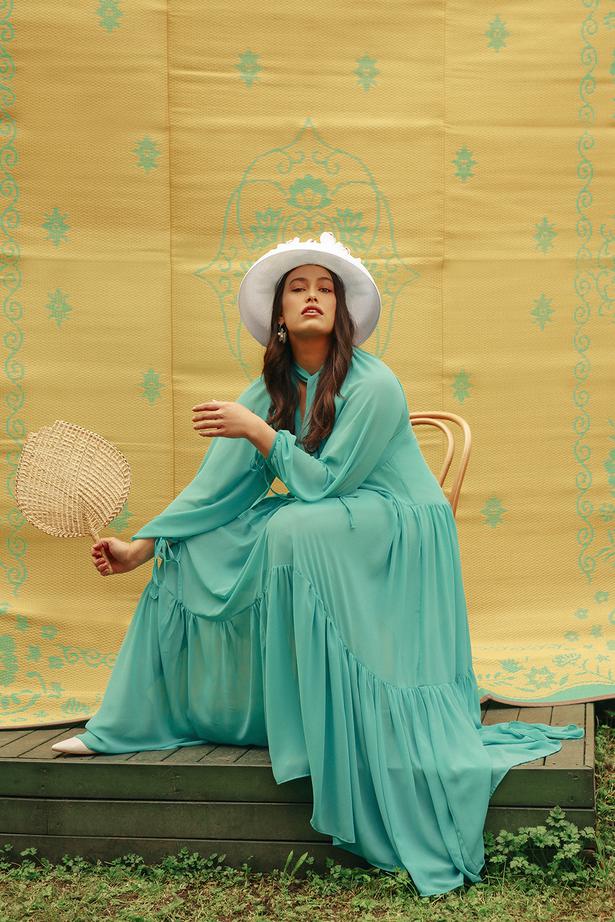 Is there anything you look for when you shop?
My size… To be honest, it still shocks me that in 2021 I still can't always find my size in some stores (NZ 16/18). But if that isn't an issue, the first thing I look for when I'm shopping is generally always jackets. I have a thing for blazers, shackets, coats, bombers, denim jackets. I love how a jacket can change the whole vibe of an outfit. I'm also drawn to interesting textures and colours, so I guess I'm like a magpie for textures (and green — my fave colour).
What, in your opinion, makes style?
Individuality and rocking it with confidence. I think style is your own unique palette; the things you're drawn to and the things you love translated into fashion and what you choose to wear.
What influences your fashion sense?
My fashion sense is influenced a lot by fashion magazines, online magazines and media, social media and through modelling, as I get a more hands-on experience of fashion since I get to wear and try different styles, and be styled by professionals in the industry. It's also really nice to get to know and speak with the designers in person. I'm also influenced by my multicultural heritage. I really love adding elements of Pasifika fashion into my own styling, especially accessories. Not only because I want to represent, but also just because I love it.
Were you into fashion growing up?
Not really. I've always been a bigger person, and when I was younger I didn't feel fashion was something I could partake in as there often weren't very many 'fashionable' clothes in my size. I felt very limited, and so I would dress to how society deemed acceptable for a bigger body rather than wearing what was 'trending'. It seemed that fashion for bigger people was more about what was 'flattering' than what was 'fashion'. I doubt that I'm alone in this, but as a 'plus size' person I would go crazy with fashionable accessories and make-up trends: butterfly clips, chokers, mood rings, platform shoes, blue eyeshadow, heavy black pencil eyeliner. Everything but the actual clothes.
How has your relationship to fashion changed since your teenage years?
The industry has really changed since I was a teenager and has become more inclusive of different body shapes and sizes. But, maybe more importantly, my own relationship with myself and my body has changed. Clothes are meant to fit me, not the other way around. I've learnt that I am just as worthy and deserving of love and respect as anybody else regardless of my size or weight. My quality of life shouldn't be less than someone else's just because I'm not a sample size, ya know? I can now say my relationship with fashion has progressed to a friendship and I'm content with where we're at.
How, if at all, has your relationship to fashion changed this year?
I've become much more aware of my own environmental footprint in the last year or so, and I now prioritise where I shop with this new awareness. Labels and brands that are sustainable, use recycled materials, and are ethically sourced are much more appealing to me now that I am conscious of the impact that fast fashion has on the environment and on the people who make the clothes. I'm still learning and will continue to learn.
Because of the financial strain the Covid-19 pandemic has put on small businesses/labels, I deliberately try to buy from and also help promote these companies and designers. Now more than ever we must support our small businesses in the industry.
There are a lot of challenges ahead for designers, from navigating the post-Covid world to working towards sustainability. Is there anything that you hope will emerge creatively?
I just hope that with sustainability being prioritised, maybe some creative schemes will arise; new concepts that we haven't experienced within the industry before. I think, to be both inclusive and sustainable, we're going to see more one-off designs and custom garments; using higher quality material for custom-fit designs so there's less wastage. I even toyed with the idea of repurposing the one-off designs; taking the custom garment back to the designer after wearing it a number of times and having them create a whole new design. You'd pay for the labour, time and effort, and if more material or features were added. Not sure if this is a thing, but it could be a starting point?
What compels your creativity?
I'm very passionate about what I love and what I believe in. I don't know exactly what compels my creativity, I just can't imagine not going for it and doing it, if that makes sense. In terms of fashion, I'm driven by my want for inclusivity and diversity in the industry. Although I've come across a few obstacles along the way, I still believe that the worst failure is not trying.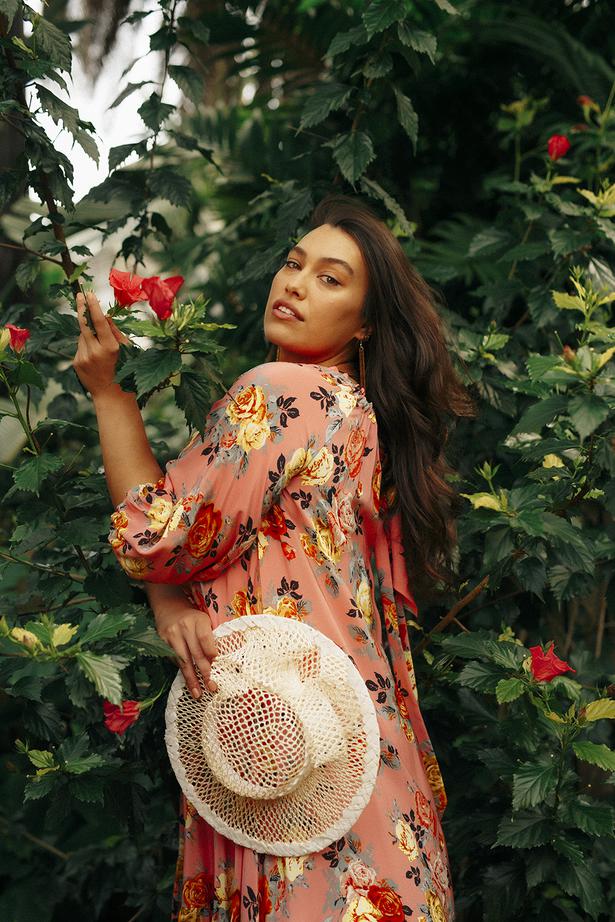 Where do you love to shop?
I love to op-shop! I like the idea that the clothes are getting a new life and aren't being wasted. I like to go into charity shops as well as vintage/antique markets. When I lived in Auckland I frequented Tatty's and some of the other vintage shops along Ponsonby Rd. It felt like a little personal win if I found a gem and 'saved' it from a life on the rack. I've spent most of the last two years in London, which means I spent a lot of time in lockdown and stores weren't open. Because of that, I'd say I mostly shopped online. I'm not a huge fan of online shopping as I like to try on and feel the material and texture of a garment before I buy, but it was really the only option in lockdown.
Something I've found really difficult is actually shoe shopping. I don't like promoting large companies that mass-produce fashion — they don't really need the promotion anyway — but I've got to say, it's really hard to live a sustainable lifestyle when they seem to be the only ones producing 'wide fit' shoes. I always tell people I'm a size NZ11, but really I'm a wide fit NZ10. I take a suitcase of my own shoes to shoots because I know the shoes that have been sourced for me won't fit and I'd rather not have that awkward moment. I would love to be able to go shoe shopping 'sustainably' and actually find some shoes that fit.
Which cartoon or fictional character's personal style from a film or book do you relate to and why?
This is such a hard question! I keep gravitating towards the powerhouse boss women cartoons and characters but I think it's more of an 'aspiring to be like them' rather than admiring their fashion sense situation. Angelina Jolie's Tomb Raider speaks to me. Love the utility vibes, the belt, the fitted black tees, and of course the amazing hair.
I love everything that I see Melani (Lealani Siaosi) wearing in the new six-part series The Panthers (a series about the Polynesian Panthers during the time of the dawn raids in New Zealand), and of course I do, because the costuming and styling was done by the one and only Sammy Salsa. It's the leather jacket and the proud Polynesian vibes for me.
READ: How The Costume Designer For 'The Panthers' Dressed A Movement
What songs are a must-listen when you are getting ready to go out?
I have a playlist on Spotify called 'Obsessed' and it's a collection of my all-time favourite jams. On there you'll find mostly pop and hip-hop with a dash of RnB. Here are a few you'd find in there: Into You by Ariana Grande; Nails, Hair, Hips, Heels by Todrick Hall; Arrogant by Tamisha Iman; Coño by Jason Derulo, Puri, Jhorrmountain; Montero by Lil Nas X; Boss Bitch by Doja Cat; Naughty Girl by Beyonce; I Wanna Dance With Somebody by Whitney Houston; and anything Rihanna.
What's the worst haircut you've ever had?
Aside from the bowl cuts both my brother and I got as children, there is really only one other that takes the crown for 'worst haircut'. In 2005 or 2006, my mate Jess and I spontaneously decided to get fringes, specifically a side fringe/sweeping fringe. We found a place in Lynn Mall after school that could fit us in at short notice, and we got them cut at the same time. Jess walked out with a cute fringe, exactly what she'd hoped for, and I looked like a whack cockatoo. I didn't mention my untameable cowlick to the hairdresser, so I guess it was my bad. I ended up wearing my hair up and back in a quiff until it grew out.
In relation to your personal style, what would your Drag name be?
Let me spill the tea… Back in 2014, I threw my best friend a 'drag race' birthday party, and the names we came up with were: Bramble Jubilee, Fanny Schmella, Missy Honeydew and I was Lady Danger based on the M.A.C lipstick I loved and the colour of my wig, and my catchphrase was, 'She's so dangerous' (play Ying Yang Twins, Wyclef Jean). Now, in 2021, I feel like it's time for a new name and I'm open to suggestions. (Isla Jean? Jean Bae? Queen Poly Jean?)
The ultimate white T-shirt: If in doubt, AS Colour. I've never been let down. They have white tees in all the fits. For longer lengths, I recommend trying tees from the men's range.
A signature scent you accessorise with: I have two signature scents, one that has been discontinued and so I have a couple bottles stashed away, and that is Elle by YSL. Like with clothes, it was one of my Mum's scents that I ended up adopting as my own and never giving up. I've been wearing it pretty consistently since I was a teenager. It is fruity, peppery deliciousness. My other signature scent is Santal 33 by Le Labo. It's the combo of leather and woodiness that does it for me.
7 THINGS ISABELLA IS COVETING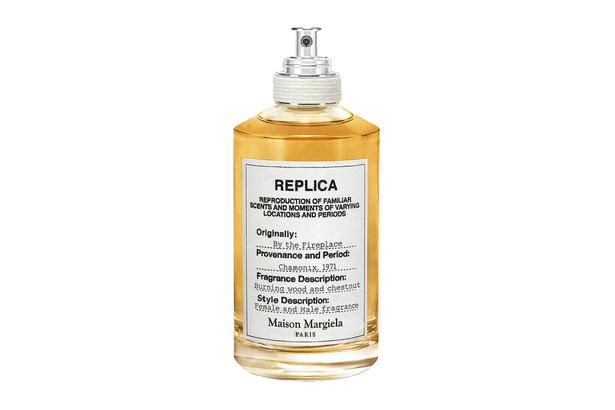 By the Fireplace by Maison Margiela
I love this unisex scent. It's addictive with its peppery, smoky, chestnut and vanilla notes.
Vintage Burberry trench coat
Since the start of my op-shopping days, I have always wanted one. They are so chic and look good with everything.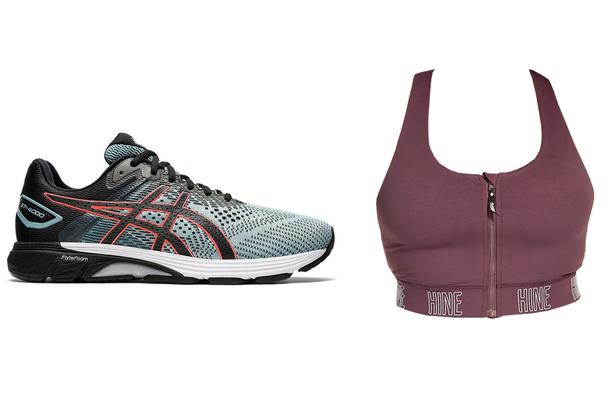 Asics trainers and Hine co-ord activewear set
I'm a fitness freak from yoga to F45 and I'm always on the lookout for gear that can handle all types of workouts. Asics are the only trainers that seem to give me that solid support I need for workouts. I want to try a Hine co-ord set because I love the look of their stuff but also the inclusivity of the brand.
Dea leather body harness
I think a leather harness is such a cool accessory! I really want to wear one over a white shirt to elevate what is quite a simple look.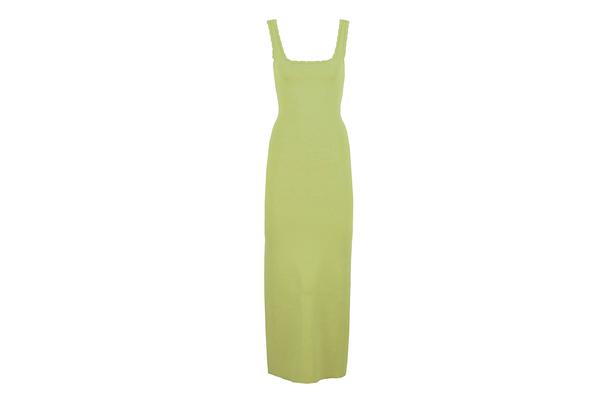 Ruby's 'Ima' dress
I wore this for the latest Viva magazine issue, out now! It fit like a glove, is a beautiful shade of green and made me feel like a million bucks.
Pounamu
I need to pay a visit to the Te Kauwhata Greenstone shop before I head back to London. I think greenstone is beautiful and like I said before I love incorporating Polynesian influences into my style.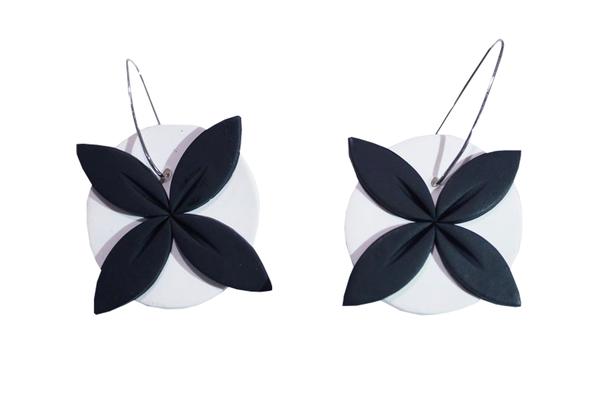 Aolele earrings
I desperately need more Pasifika accessories to take back to London.
Share this: