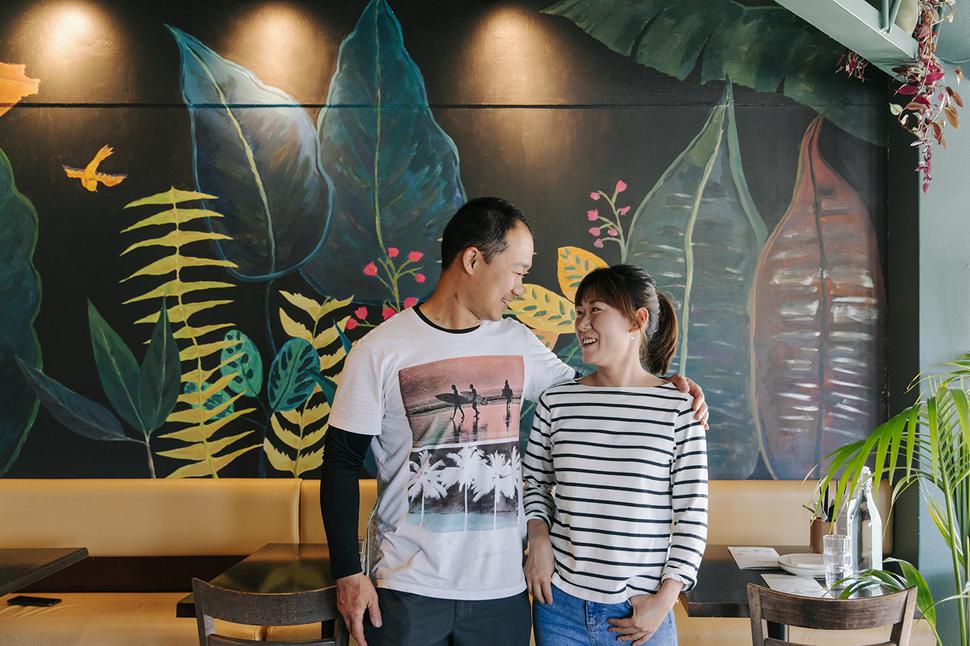 Nicole Zou & John Zhang Of Miss Peppercorn Are Here To Challenge Your Spice Tolerance
In a refusal to compromise on authenticity, the pair have carved out a space that fully embraces the delectably dangerous heat of Sichuan cuisine
Tuesday Jan. 12, 2021
Before opening Miss Peppercorn in the seaside suburb of Sumner, Christchurch, Nicole Zou ignored warnings that her Sichuan food would be too much for untrained taste buds.
"People told us we would fail because Kiwis are not used to authentic spicy Chinese food. But I was confident that we would do well."
She says the challenge has become part of the dining experience. "People are thrilled by the sensation of Sichuan peppercorns, they have started to talk about it and bring more people back to try it."
Nicole believes tolerating spice is a skill that can be learned. Some of her customers couldn't eat spicy food at all and have slowly worked their way up to hotter dishes on the menu.
While the most well-known flavour is the prickly tingle of Sichuan peppercorns — which Nicole imports from China for the most authentic taste — there is more to the cuisine than tongue-numbing heat.
The dishes range from sweet, sour and deeply savoury, to pungent and musky from the use of preserved vegetables and toasted dried chillies.
READ: Cocoro's Makoto Tokuyama On The Simple Dish That Transports Him Back To Japan
In most cases customers are given the choice to adjust the spice level to suit their tastes, but there are certain dishes that can't be altered.
These include whole duck heads, sliced beef and tripe salad, and pork intestine chicken, swimming in a dangerously vivid bright red oil.
They used to be on a separate "secret menu" but people kept requesting them so now they are available to everybody, all the time.
"We keep these dishes as spicy as they are supposed to be in Sichuan, because we don't want to compromise the authenticity. But we are so happy to see more and more customers working through this part of the menu and really enjoying it."
READ: Meet The Ukrainian Nuclear Engineer Making Solar-Powered Gin In Puhoi
Following a move to New Zealand in 2015 with her husband, John Zhang, Nicole says she fell in love with hospitality and opened her restaurant in 2018 driven by nostalgia and longing for food from home.
Her family passed on a lot of recipes for their opening such as cucumber salad and braised beef but it is the hand-pulled noodles, which are freshly made to order to keep the texture elastic and silky, that are Nicole's favourite dish to cook.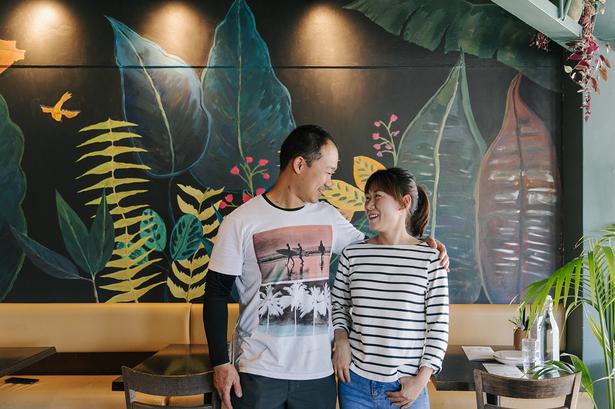 "My dad used to be the best noodle-maker in my hometown, Chengdu. They are my comfort food. But in New Zealand, most noodles are Taiwanese, which are much thicker and harder than the ones in Sichuan. I missed those real authentic noodles."
John works in the restaurant too — he only started cooking with a commercial wok when they opened, a skill that normally takes years to perfect, but in a short time he's mastered the art and delivers dishes with perfect wok hay.
Nicole says their quest to constantly evolve and bring new dishes back to New Zealand sees them return home each year to seek fresh inspiration, refine their skills and gather new recipes, so the rest of us only have to travel to Sumner to get a taste of Sichuan.
– Originally published in Viva Magazine – Volume Two
Share this: