New To Natural Wine: The Best Summer Bottles To Try
The drink of the moment continues to elevate the essence of organic grapes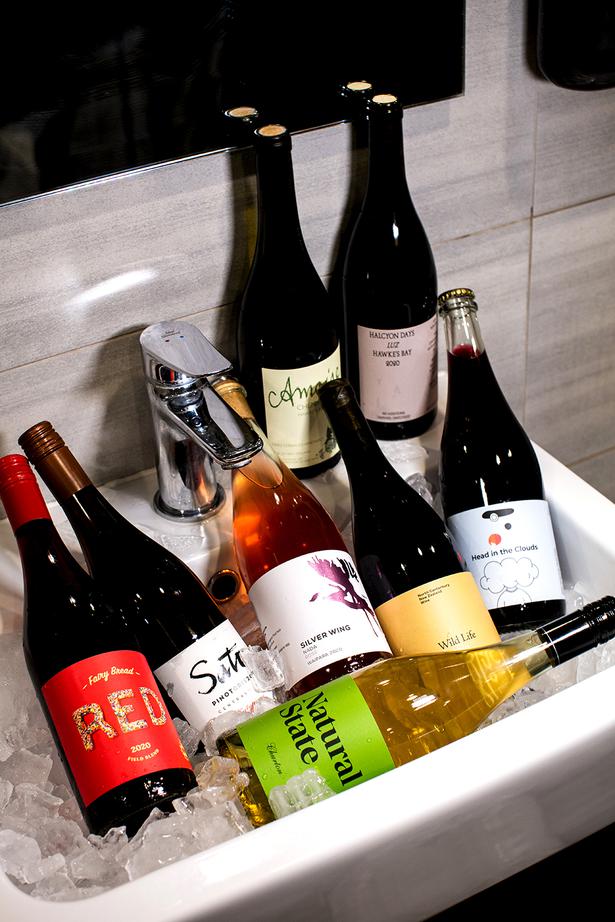 Saturday Oct. 30, 2021
"I'd never tried wines like this before, or had such a strong emotional response to wine," recalls winemaker Amy Farnsworth of her first encounters with natural wines while in Europe. Drawn to their vibrancy and energy and now with her own Amoise label in Hawke's Bay, she "can't imagine making wine any other way".
For Farnsworth, like a growing number of winemakers in Aotearoa, it's become her ethos, allowing her to both respect nature and make wines in which the vineyard and vintage can be genuinely tasted.
At its living, beating, often passionate heart, natural wine is a philosophy, not a style. Since its birth in Europe, it's become an informal movement that's quickened across the world.
In recent years it's gained momentum in Aotearoa, starting with imported examples and the trailblazing Pyramid Valley wines of the late Mike Weersing and now embraced by both new-generation and established local winemakers.
Largely evolving from our burgeoning organic sector, it's become an exciting underground phenomenon that's radically expanding the depth and diversity of wines made here.
"In my 10 years in the industry, this is for me the most exciting time for New Zealand wine. We're at the start of a revolution," says Mike Gibb, wine director for Auckland's natural-focused Bar Celeste, East Street Hall and recently opened Star Superette wine store. "In just the last couple of years, the rise in awareness for natural wines has been astronomical."
READ: How The New Zealand Wine Industry Has Changed In The Past 20 Years
There's no standard definition for what has coalesced under the name natural wine. However, many agree with that provided by Master of Wine Isabelle Legeron in her important book, Natural Wine, that it is: "wine from vineyards that are farmed organically, at the very least, and produced without adding or removing anything during vinification [winemaking], apart from a dash of sulfites at most at bottling".
Sulphites (sulphur dioxide) — to which some people are sensitive — occur naturally during fermentation, and are a widely used preservative in foods and beverages. Their use during winemaking kills microflora such as the indigenous yeasts that contribute to the unique character of a vineyard's wines.
However, tiny additions at bottling — well below those found in conventionally made wines — especially in wines destined for export, are the only acceptable additives in natural wines.
With natural wine's popularity has come the pretenders, which in France led to the recent legal recognition of Vin Methode Nature. Wines that meet its criteria can now be identified by a handy logo. In New Zealand, there's no such code.
Wine may not be an ultra-processed product, but in conventional winemaking, hundreds of legal additives are permitted; such as cultured yeasts, tannins and acidifiers. Elements can also be removed by the likes of filtering, and fining with products that include those derived from fish, milk and egg.
With no ingredients labelling on wine, working out just how processed a wine might be is tricky — some in the industry are encouraging a formal designation akin to the one in France.
"Anything that puts things in concrete terms, be it organic certification or winemaking techniques or even sulphite levels, will help to provide the consumer with more information," says Dan Gillet, who started New Zealand's first commercial natural wine importing business, Wine Diamonds, and is now involved as a partner in organic wine retailer Everyday Wine and natural wine bar, Clay. More wines that are made only from grapes are starting to state this on their labels.
Natural winemaking is a cultural shift away from the industrialisation of wine that's employed highly manipulative processes to achieve consistency at the expense of the unique flavours of a specific place, a wine's terroir.
READ: Why Growlers Are The 'Future Of Craft Beer' & Where To Fill Yours
Natural winemakers may be regarded as rebels in rejecting the interventions of modern winemaking, but they're actually returning to earlier practices where nature played a larger part in shaping wines. As noted by Legeron, "Natural wine is not new, it's what wine always was."
"I feel like I've always been drawn to natural winemaking because I've always been inspired by nature," says Black Estate's Nicholas Brown of his motivation, recalling the excitement in his 20s drinking the wines of local biodynamic pioneer, Millton.
"The wine philosophy where you seek to express the character of the site in your wine has been the real drive. The site is the most profound variable so any additive that doesn't come from the land is distracting."
Less intrusive and traditional winemaking draws out different nuances from places and varieties, widening New Zealand's wine styles. Lighter reds focused on fruit purity are a fresh and well-suited addition to New Zealand's vinous repertoire.
Often best appreciated lightly chilled, these wines range from thinner-skinned rising-star grape gamay, and the early release brightly fruited pinot nouveaus we're beginning to see, to unconventional blends that mix white varieties with red. Field blends, of all hues, hark back to the days when varieties were grown and harvested together, these combinations now creating new spectrums of flavours.
Orange wine is an intriguing ancient style, with its distinctive amber hue and red wine-like texture from white grapes spending an extended time with their skins (which are swiftly removed in modern white winemaking). Great with food, these can be more challenging for those new to natural wines.
Conversely, the first wave of local pet-nats (short for petillant naturel) are a fun and accessible sparkling style we'll likely see more of, that get their fizz from being bottled part way through fermentation.
Oak across all styles is mostly minimal, given its overt flavours can mask a vineyard's unique character. The latter has led the increased adoption of fermenting vessels that encourage texture without imparting flavour, with classic clay amphorae to modern egg-shaped fermenters no longer a rare site in
our wineries.
Navigating this variety is a big adventure, with most of the education currently occurring in the places natural wine is drunk. Master of Wine Stephen Wong — who created the country's first natural wine list at Auckland's Golden Dawn in 2010 — has been doing great work in this area, including his Wellington Budburst festivals, and Nouvelle, an event focused on the new wave of early release natural reds. Nevertheless, for newcomers it can still feel daunting.
READ: Meet The Collective Boosting Women In The Beer Industry
"Tell the person serving you that you are new to natural wine and tell them the other kinds of wine you like," advises Jules van Costello, wine director of Cult Wine and winemaker Known Unknown Wine. "There's a natural wine for everyone and it's our job to help you find the right one for you."
"It's a really important time for New Zealand, because when you introduce something new, you're helping people develop a palate for it," says Liam Kelleher, a New Zealander who's recently returned from the cutting edge of natural wine in London as co-founder of London's first natural wine store, Noble Fine Liquor.
He's noticed confusion here about natural wine among producers, drinkers and communicators, due to a limited pool of knowledge. Now making his own natural Lele label, this vintage Kelleher found himself facing one of the main challenges for natural wine in New Zealand at present: the struggle for its small producers to secure enough organic grapes.
But there's no going back for the swelling ranks of winemakers convinced that the natural way is the only way to take theirs and New Zealand's wines to new heights.
"Natural wine is absolutely the purest and the most honest form of winemaking," concludes Sato Wine's Yoshiaki Sato. "I believe this is the best way to let wine talk about where it comes from.
New Zealand has great terroir in many places. We know the great potential of this country to make some of the best wines in the world. So why not for natural wine?"
EIGHT DROPS TO TRY NOW
A vital natural wine lineup from newer labels and fresh releases from established names — all made with organic grapes, no fining or filtering, and minimal or zero additions.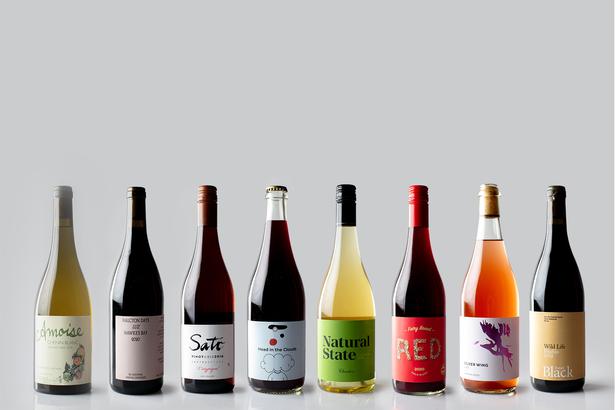 1. Amoise Two Terraces Vineyard Hawke's Bay Chenin Blanc 2020, $41-$42
A deeply impressive chenin blanc from an interesting site that's richly textured and flavoured. Over a foundation of bright acidity and stony minerality, ripe apple and stone fruits are layered with fragrant notes of jasmine, baking spice and hints of almond paste, finished with a touch of pithy citrus. No added sulphur. From Cahn's Wines & Spirits, Clay, Everyday Wine, Point Chev Organic Wines/Fineowine, Star Superette
2. Halcyon Days Luz Hawke's Bay 2020, $38
An exquisite blend of syrah and pinot noir with light but vibrant blueberry and
red cherry, hints of spice, herb, rose florals and bite of crunchy acidity. Beautifully balanced at an astonishingly low 10.5 per cent abv. No sulphur added. From Bythebottle.co.nz, Cellar Ahuriri, Everyday Wine, Point Chev Organic Wines/Fineowine, Star Superette, Caro's
3. Sato L'Atypique Central Otago Pinot Gris 2018, $45
While most local orange wines are released young, this serious and complex example has spent 20 months in barrel. The result is sensational texture, with mellow chalky tannins supporting a deep savoury palate with elegant stone fruit laced with incense-like spice. From Everyday Wine
4. Alpine Wine Company Head in the Clouds Central Otago Pinot Nouveau 2020, $35
A soft, juicy and joyful nouveau style from this tiny Wanaka-based label, made in the same mode as beaujolais. With its bright strawberry and red berry, and hint of Parma violet, it's made to be chilled. From Point Chev Organic Wines/Fineowine
5. Churton Natural State Marlborough Field Blend 2020, $27
Something deliciously different from your typical Marlborough sauvignon, which in this wine is fermented with viognier and petit manseng. The biodynamically farmed trio combine in a harmonious white, redolent of blossom, cinnamon spice and hints of green herb, with fleshy peach and apricot fruit and a fresh citrus salty-mineral edge. From Vino Fino, Regional Wines, Star Superette, Cahn's
6. Garage Project Fairy Bread Red Nelson Field Blend 2020, $24
A quirky and ultra-quaffable co-fermented blend of pinot noir, riesling and gewurztraminer made by beer brewers Garage Project in collaboration with local natural wine bellwether, Alex Craighead. It's tangy, light and bright with ripe red berry fruit threaded with rosewater florals. Lovely lightly chilled. From Garageproject.co.nz
7. Silver Wing Nada Waipara Rosé 2020, $29
A pretty and poised pinot noir rosé fermented in a ceramic egg, without any sulphur additions. Its crushed strawberry and raspberry fruit fuses with gentle carnation florals, hints of mineral, a subtle savouriness, and crisp note of pink grapefruit. From Vino Fino, Everyday Wine
8. Black Estate Wild Life Profilo North Canterbury Pinot Noir 2019, $40
After making wine naturally for years, Black Estate has just released its impressive Wild Life range with no added sulphur. Fermented and aged in amphora, the pretty Profilo pinot noir is fresh and silken with a lightness and delicacy to its palate of red fruits, rose pot-pourri, mineral and suggestion of herbal bitters. From Blackestate.co.nz, Vino Fino
Originally published in Viva Magazine – Volume Four
Share this: