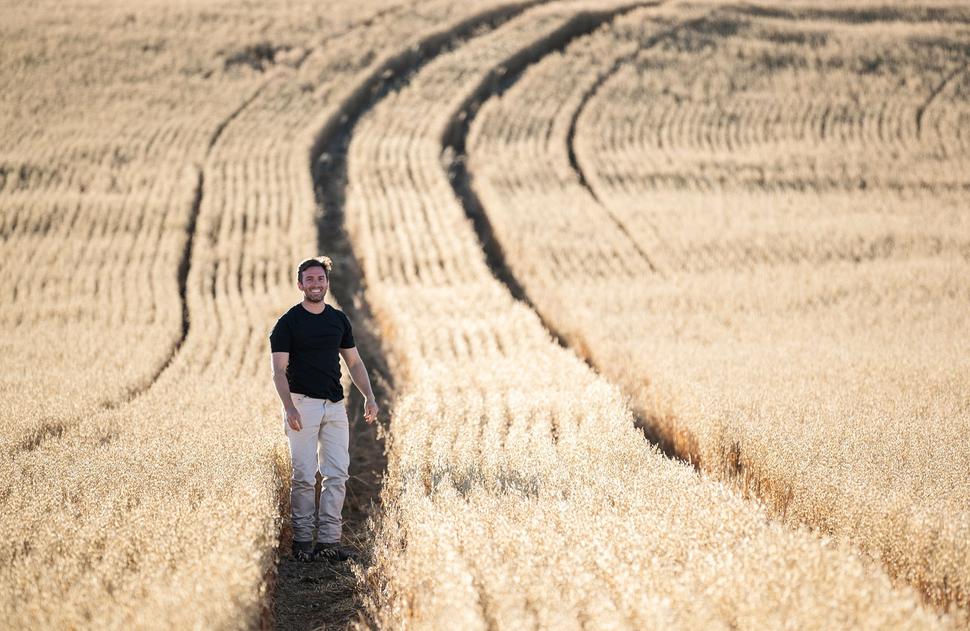 This Kiwi Start-Up Plans To Take Homegrown Oat Milk To The World
First came soy, followed by almond and then coconut. Now, discovers Sarah Downs, a Kiwi start-up believes it's found the best plant-based milk
Sunday Oct. 20, 2019
If you're a coffee connoisseur, the hipster sort that knows cold brew from Chemex, then you've probably spied a new milk on cafe menus. The plant-based product is Otis Oat Milk, a dairy alternative made entirely from Kiwi-grown oats. Founder Tim Ryan first got hooked on the taste when living between London and Amsterdam.
"I was struggling as an on-and-off-again vegetarian and vegan," says Tim. "But I love my morning coffee so when I tried oat milk it was a revelation. It made the coffee taste better."
He wasn't the only one buzzing on oats. The global non-dairy milk market is expected to reach revenues of more than US$38 billion ($58 billion) by 2024, and one of its most promising entrants is oat milk. Baristas are getting behind its creamy-yet-neutral flavour, its foaming capabilities and its eco-friendly credentials.
READ: Why Hemp-Based Food Is On The Rise In New Zealand
That's largely thanks to Oatly, a 25-year-old Swedish company that launched to popularity in the States in late 2016.
Around the same time Tim, an ambitious Kiwi, returned home with the idea to "do something a little better" for New Zealand in 2017. Originally from Canterbury, he spent 10 years in Europe running advertising globally for Nike and a bunch of other consumer-trend brands. But eventually shifted his focus towards the next wave of buyers.
"That's where I gained most of my perspective on the changing consumer that's coming through," he says.
"The younger generation has different or ethical reasons behind purchasing. That's why I wanted to start a protest brand."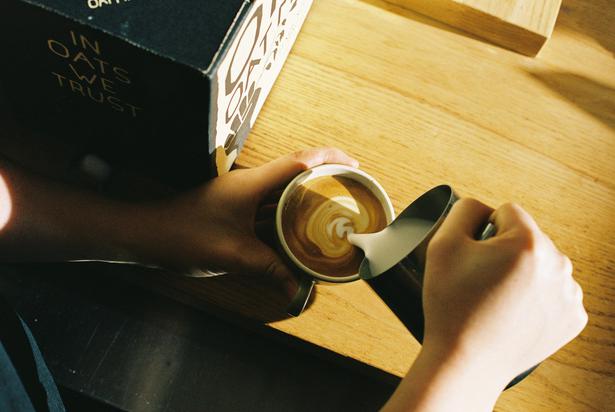 Tim, who has a farming background, says he was shocked at the state of dairy farms down South on his arrival back.
"I was heartbroken to see the industrialised dairy that had taken over the Canterbury Plains and Mackenzie Country," he says. "At that moment the seed was planted."
Now the managing director of start-up Otis Oat Milk, New Zealand's first oat milk producer, Tim has big plans to take on dairy giants and diversify the agriculture sector. Along with business partners Chris Wilkie and Sam Flaherty, they want to take New Zealand-grown oat milk to the world.
"We started Otis with one clear purpose, to play a part in elevating the conversation about the need for New Zealand to diversify its agriculture sector towards a more sustainable plant-based future," says Tim.
While supermarkets and cafes now stock an army of plant-based milk — soy, almond, coconut, rice, you name it — none were grown locally. Tim says New Zealand has a long-standing tradition of growing some of the world's best oats.
READ: Discover The Auckland Restaurants Who Are Redefining Luxury As Locally Grown
"The oat plant is incredibly hardy and thrives in the cool damp climate of the Otago and Southland regions, with long sunlight hours in summer to ensure a strong, high-yielding crop," he says.
According to the company, oat milk contains about half as much fat as dairy milk and is high in the soluble fibre beta-glucan, which aids in reducing cholesterol, particularly the type associated with increased risk of heart disease. Tim says oat milk production requires significantly lower environmental inputs than dairying.
A recent Cambridge University study found producing one litre of oat milk requires 11 times less land, 13 times less water, 6.5 times less fertiliser, and emits 3.5 times less greenhouse gas emissions than one litre of dairy milk. Out of the dairy alternatives, oat milk is being pegged as a more sustainable option too.
Almond milk has recently reigned supreme, but reportedly requires 1.1 gallons of water to produce a single almond to make the thirsty beverage. More than 80 per cent of the world's almonds are grown in California, which has been in severe drought for most of this decade. But not everyone is getting the message just yet.
"I'm still finding the need to educate people about oat milk because they have never tasted it before," says Tim. "Soy, almond and coconut milk are still so dominant here."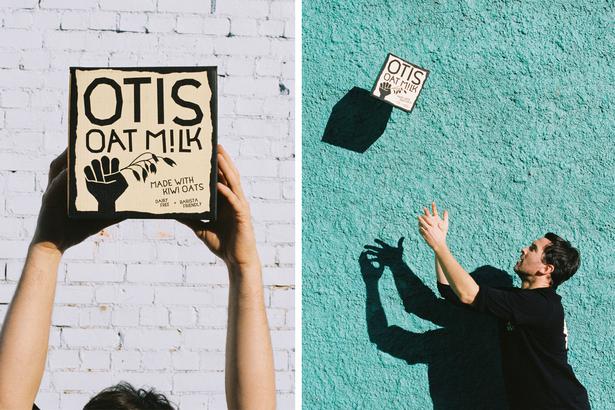 His oat milk was developed over two years and tested closely with baristas. Oats are sourced directly from Southland and Otago farms and processed at Food South's Canterbury facility. The process of making oat milk is simple; oats are cooked in Kiwi spring water with a touch of Canterbury rapeseed oil and sea salt then clarified to end up with a shelf-stable product.
Tim says the result is a tasty, creamy plant-based milk that froths as well as, if not better than, cow's milk.
"Unlike other alternative milks, ours sits behind the coffee roast, and doesn't take over the story the bean is telling the tongue, which is important," he says.
READ: The Spirited Makers Behind New Zealand's Most Innovative Craft Distilleries
Launched first in Dunedin, Christchurch, Wellington and Queenstown, Otis has reached Auckland now too. It's on the menu in 17 cafes and growing, including Ozone Coffee Roastery, Williams Eatery and Odettes. The company was named as a finalist in the NZ Food Awards held in October. Next year it plans to hit supermarket shelves but is working on a sustainable packaging option. Also in development is a range of oat derivative products, such as chocolate oat milk, oat icecream, and oat creme fraiche.
In big news, they have invested in a new factory site near Dunedin, to build New Zealand's first plant-based food and beverage facility to meet the increasing product demand.
Tim says there is "massive opportunity" to export the products overseas, especially markets with lactose intolerance. About 65 per cent of the global population has some degree of lactose intolerance with Asia and Africa up to 90 per cent, he says.
"The markets in especially Asian, African and Latin communities are something we've got our eye on," says Tim.
"Hopefully, Otis can play a small part in continuing the debate about how New Zealand can steer toward being a world leader in plant-based food production, and lay the path for other plant-based brands to come on the journey."
• Visit Otisoatmilk.co.nz, @otisoatmilk
Share this:
More Food & Drink / Features & Profiles