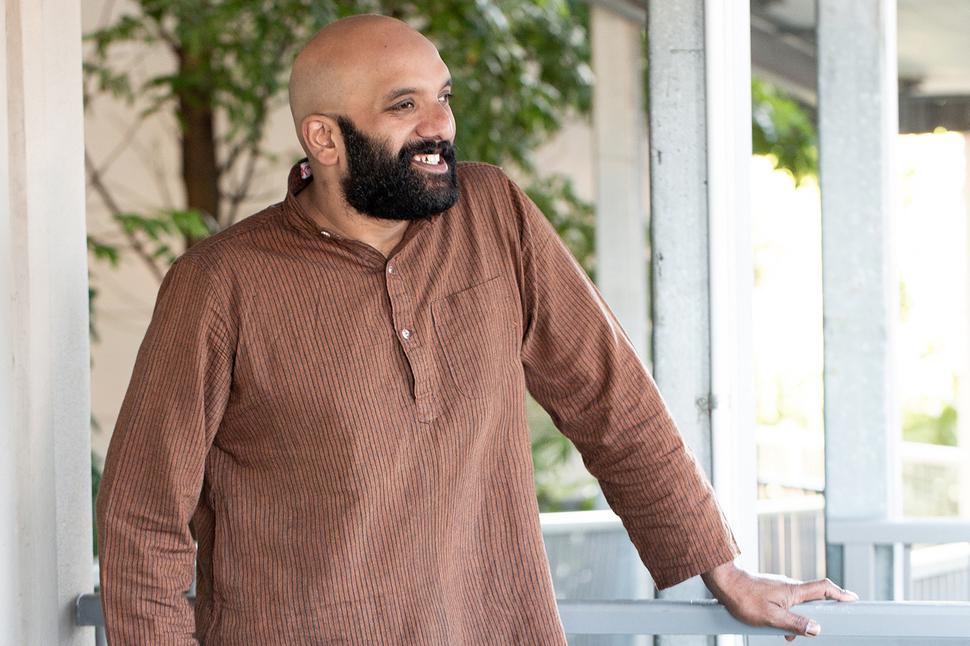 Favourite Things: Actor, Director & Playwright Ahi Karunaharan
Ahi shares his most treasured items. including traditional Sri Lankan masks and a wellness jar
Saturday June 29, 2019
Despite his buzzing energy at 10am, Ahi Karunaharan is unsure whether he's actually slept since kicking off a hectic rehearsal schedule for his new play a few days ago.
"When I'm directing something, it takes over everything and I can't switch off. It's like a shadow that follows me everywhere, which is a great feeling to have, to invest fully into something," says Ahi.
The Kiwi actor, playwright and director's writing credits include The Mourning After, Anchorite, Light vs Dark: The Adventures of Rama and Swabhoomi: Borrowed Earth.
You may recognise the theatre maestro from his landmark production, and last year's Auckland Arts Festival sell-out Tea, which transported audiences to the tea plantations of Sri Lanka in the early 1920s.
Born in the UK and raised in Aotearoa, Ahi's Sri Lankan roots play a major role in crafting narratives that celebrate a South Asian cast.
READ: Filmmaker Lisa Taouma's Most Adored Objects
A graduate of Victoria University of Wellington and Toi Whakaari: New Zealand Drama School, Ahi is the founder of Agaram Productions, which curated and produced the first-ever South Asian Writers Festival; he's also an associate producer for Tawata Productions.
His latest play, A Fine Balance, is based on the award-winning book by Rohinton Mistry, set during a devastating period in 1970s Bombay when Prime Minister Indira Gandhi's government declared a state of emergency to "clean up the city" by driving thousands of poor people from their homes.
Ahi says he jumped at the chance to direct it when he realised the rights to the play were available here.
"I always wondered how a work so specific to India has spoken to people of various ethnicities and backgrounds. The book looks at resilience and hope with a profound investigation of humanity."
Ahi says some of the horrible things that happened to characters in rural India happen in New Zealand today.
"The story speaks to issues that are still very urgent and relevant now. The play's distance will let audiences sit back and watch but hopefully awaken the activist and think about what needs to change," he says.
He first directed the script four years ago with Prayas Theatre, and this is the first co-production between Auckland Theatre Company and Prayas Theatre, a South Asian company.
The cast is made up of 18 south-east Asian actors, which is important to Ahi in providing a balanced art experience. "We need a company that is dedicated to putting the lights on those stories that are often not seen or heard," he says.
READ: Film-Maker Rebecca Tansley's Favourite Things
Trained as an actor, Ahi was later nudged into the director's seat. "After drama school, the only auditions I was getting were terrorists, taxi drivers, and dairy owners.
"While I was in this angry place my mentor told me to me if you're unhappy with the narrative then you change it. As simple as that was, it changed things for me — I could write the characters I wanted to see. Then I couldn't find anyone to direct them, so I had to learn that too." 
This year, Ahi is also working on a commission with Silo Theatre called My Heart Goes Thadak Thadak — an homage to the 1970s Bollywood era in Bombay, and a children's puppet show for Diwali with Auckland Live.
He says he's drawn to stories that have something to say, often with a strong political voice.
"It's often about marginalised or forgotten people. Although, the hopeless romantic in me means it has to have a glimmer of hope. The world has some terrible things but I try to capture what propels us to keep going and moving forward."
• A Fine Balance, June 14 to July 6 at Q Theatre. Tickets at Atc.co.nz
MY FAVOURITE THINGS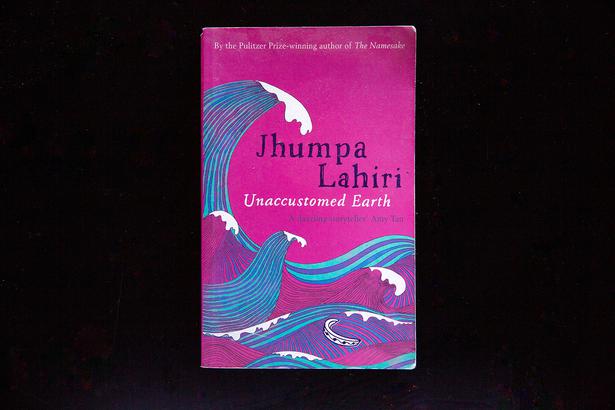 1 Book by Jhumpa Lahiri
Unaccustomed Earth is by Jhumpa Lahiri, who wrote Nobel Prize-winning Interpreter of Maladies, and is one of the author's lesser known works. The writing is melancholic but still has hope and I often read it when I'm stuck. It's a reminder of how art and literature is not just entertainment, it can heal and inspire.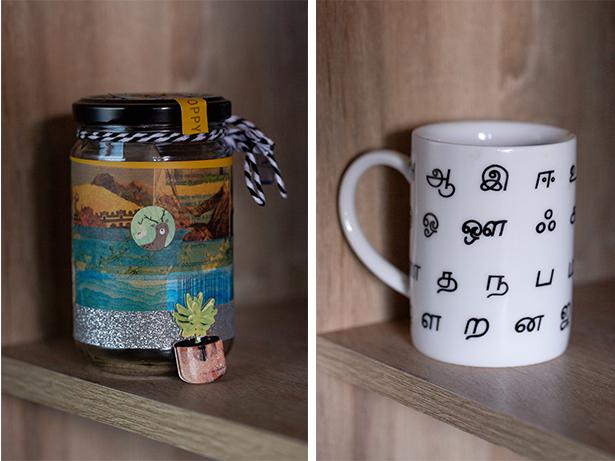 2 Wellness Jar
My theatre colleagues and I made each other one of these jars filled with 120 anonymous messages of beautiful things about yourself to open up when things get a bit tough. It's TLC in a jar from some of the most incredible people.
3 Mug
This mug has the Tamil alphabet; the language we speak at home. Having the text keeps me grounded to home and reminds me not to lose myself too much.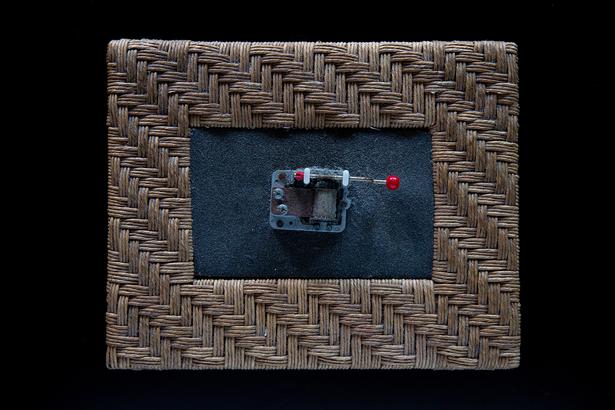 4 Mini Music Box
My closest friends made this for my 30th birthday. They are my core group of mates from Wellington who I grew up with and went to university and drama school with. I call us the omegas because we were all the outsiders.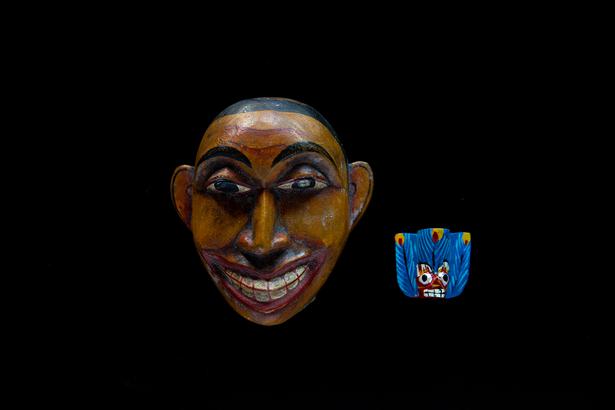 5 Traditional Sri Lankan Masks
When my family migrated because of the civil war we didn't bring anything with us. My friend went back and got these for me and this the closest connection I have to home in my house.
Share this:
More At Home / Features & Profiles