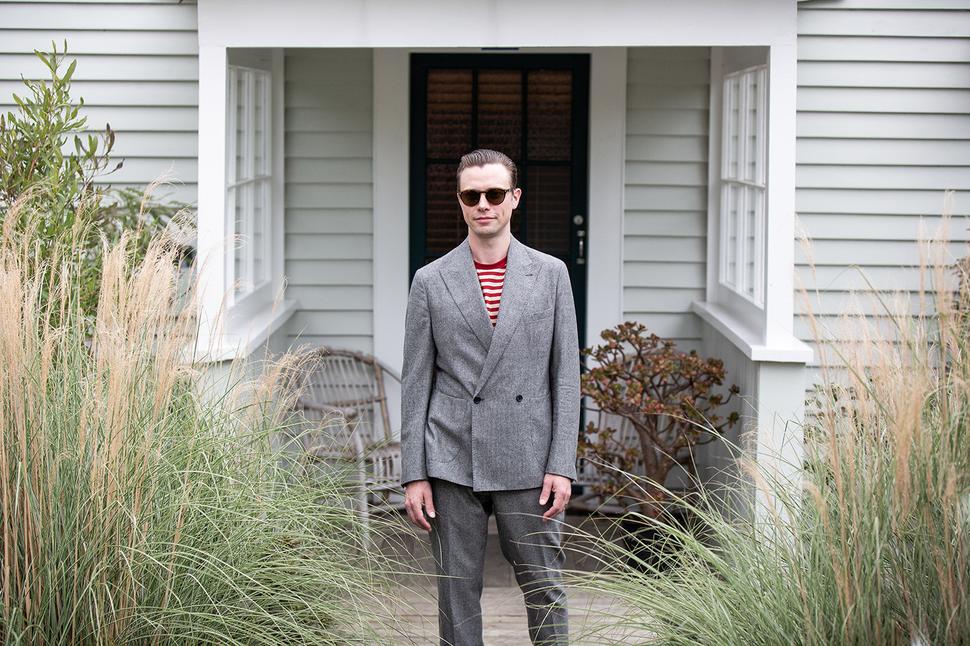 Favourite Things: Musician Anthonie Tonnon
The musician shares his most treasured objects, including a Japanese guitar and a tartan scarf
Saturday Dec. 7, 2019
Whanganui-based musician Anthonie Tonnon's national tour sets off this weekend with the steel rumbling of train wheels. It's the usual transport for his Rail Land shows, the first of which was last November, where he and the audience travel to and from his shows by train.
This year's journey sees new songs and new destinations, not to mention a fresh set of navigational challenges. "It's extremely difficult to charter trains now, it's nearly impossible," Anthonie says, laughing. "It's a crazy challenge to set myself again."
When Viva gets in touch, he's deep in preparation mode; polishing off the new songs for the shows and bundling his delicate instruments in winter coats to stuff in his carry-on luggage. Everything must be portable (that's a tour rule) and accessible, with each train trip a genuine journey that people can take any time — "but by putting a show at the end you create a real reason to use it", he says.
READ: Favourite Things: Musician Jordan Arts aka High Hoops
The effects of the train journey as part of the musical experience not only creates a sense of togetherness for the audience, but also lets Anthonie highlight the railway networks that once connected Aotearoa, much of which was scrapped in the 90s.
Not that he's consumed with nostalgia — it's more about celebrating the last of our surviving rail systems."It's very easy to bemoan what we don't have or what we used to have," he says. "Rail Land is some sort alternative universe, where we can make these things exist even if it's just for one night. "If I can convince 150 people to go to a show on a train then that's doing something."
Anthonie admits railway is an obsession. He spent hours researching his shows at the Otago Settlers Museum and Hocken Collections at the University of Otago Library, and yes, is a history graduate, but it "happened by accident" when he started making the video for Old Images.
The song's video captures Anthonie in hometown Dunedin, mooching around old Otago stations and abandoned tracks he didn't know existed in his childhood. "Once I knew how long the old Dunedin railway system had lasted, I started looking for it everywhere I went," he says.
READ: Favourite Things: Singer-Songwriter Tami Neilson
In the same way as Rail Land, Anthonie's second set of shows this year involved a good bout of research — this time from an idea to develop a show for a planetarium, working with animator Andrew Charlton and Otago Museum. The resulting A Synthesised Universe is a multi-media experience that combines live music, lights and projected animations.
He's since adapted the immersive visuals to be able to tour smaller venues and arts festivals by using 3D holographic videos. Although Anthonie started his music career in a traditional format — writing an album, releasing an album and touring extensively — he's tried to shake things up recently and build themed shows and tours. "I've started focusing on these kind of deeper themed experiences, like where I keep the music going and try to connect each song," he says. "The accumulative experience can be really powerful."
Anthonie's also spent the past few years increasingly excited by synthesisers and other electronics in his set. He's bought a set of portable stage lights for Rail Land to "make this crazy mobile lighting show". All 12 lights also need to squeeze into his suitcase to go on board.
Rail Land Dec 6-Dec 20. For tickets to all shows, visit Anthonietonnon.com
MY FAVOURITE THINGS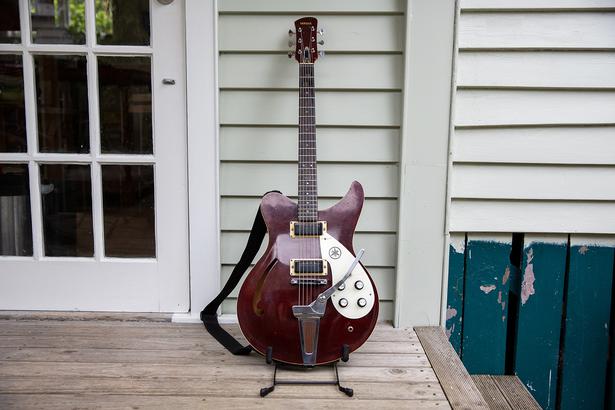 1 1968 Yamaha sa12 guitar
In my early days, I always felt a bit self-conscious playing guitar, with my focus on being a songwriter. When I moved to Auckland from Dunedin in 2010 I was so poor that I ended up selling all my instruments. It was fine and forced me to become a frontman. When [longtime collaborator] Jonathan Pearce joined the band he had just bought this Japanese guitar. I started playing it and it became clear that the guitar was meant for me. He got a beautiful gold Les Paul, which I think was his dream guitar.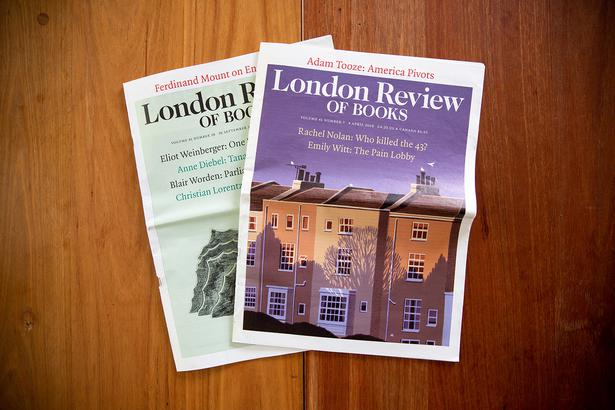 2 London Review of Books
A friend of mine lives in London and gave me a subscription to the LRB; it's become my favourite source of reading. It came at a good time, right after the 2016 US election when I was touring in the States. I used to read a lot of American media and have decided it's not good for my mental health. The book reviews are so pretty and British. I've never had much affinity for Britishness but this is something I have a guilty pleasure about.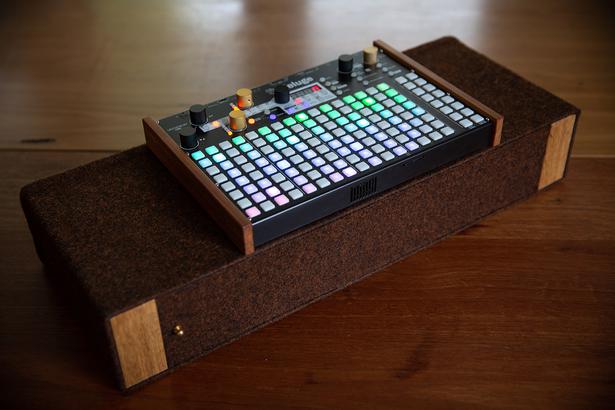 3 Deluge and performance box
This is the brain of my show.The deluge is a portable synthesiser, sequencer and sampler made in Wellington. It's about the size of an aeroplane tray table but it's not an easy thing to put on stage. With these modern instruments, you often see them propped up on something that looks like a bedroom desk. My friend and furniture designer Nathan Goldsworthy built me this custom-box from scratch.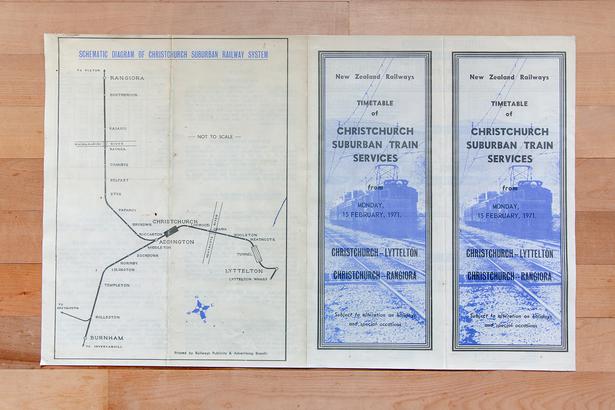 4 Rail Land posters
For the Rail Land tour, we had to find a way to decorate a hall from scratch quickly without much space. We came across the idea of reprinting these old NZ Rail advertising department posters. When they're not on display at the shows they are up all around our house. It comes back to the misconception now that New Zealand is too small to have a great railway system. It's so strange to me that people don't know that we did so having these posters is my tangible proof.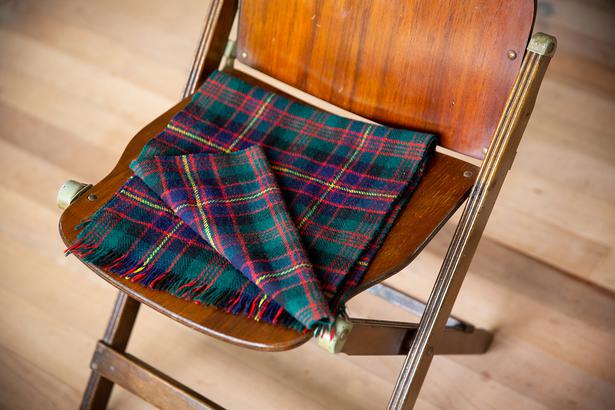 5 Tartan Scarf
When I'm touring I need a lot of padding for the instruments in my suitcase. This year I have an important pedal wrapped in this scarf given to me recently by my grandmother. Her maiden name is Cameron, with her grandfather from the Highlands in Scotland, and this is the family's tartan. It's a token of my heritage I take around with me.
Share this:
More At Home / Features & Profiles