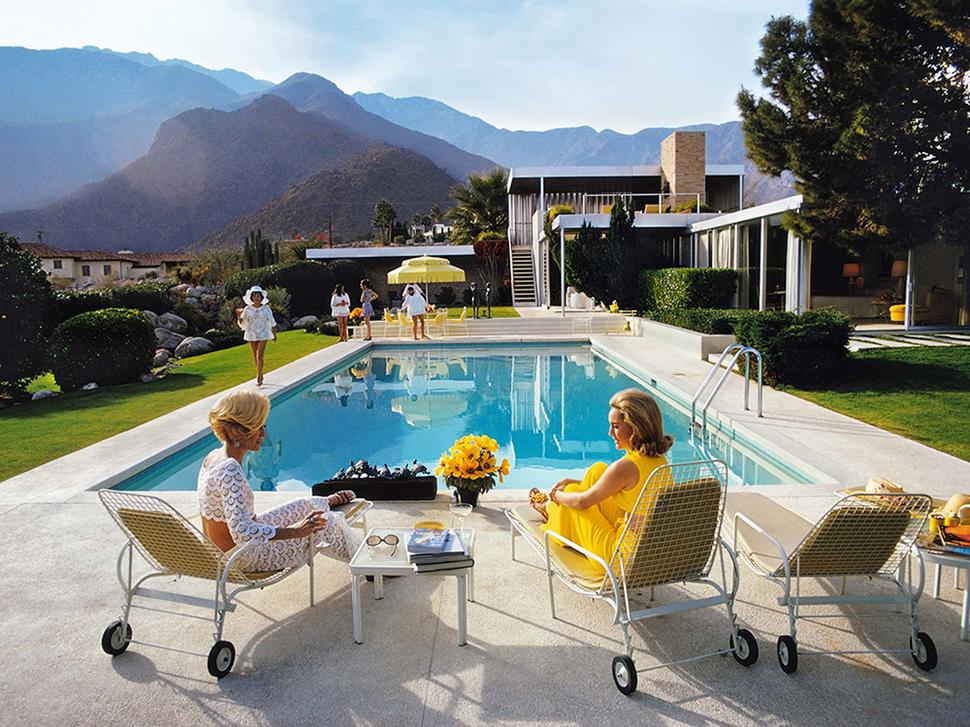 Inside The Glamorous Life Of Mid-Century Society Photographer Slim Aarons
All is revealed in a new documentary 'The High Life' by film maker Fritz Mitchell, screening in May
Tuesday April 23, 2019
Fritz Mitchell, film-maker, is trying to remember the names of a certain celebrity family. "What's the name of those girls, the, uh … the uh … those sisters? They model. What's their name?"
He's grasping, but he can't put his finger on it, and I don't help him out. "They're the top models in the world right now. Along with the Jenner girl. They're sort of It Girls," he adds helpfully. I feign ignorance, even though I know it's the Kardashians, and he gives up.
READ: Get To Know Photographer & Visual Artist Anna-Lena Krause
"If those girls decide to go down to the Bahamas and party up a storm, they're gonna be taking pictures of themselves the whole time," he continues. "There's not going to be a Slim Aarons there to document it. They don't need him. Of course, what they get is not going to be quite as stylish as a Slim Aarons photo."
That's something of an understatement. Slim Aarons, the subject of Fritz's documentary feature, The High Life, created a photographic style that has been endlessly reproduced, riffed-on and re-created by photographers, art directors, film-makers and fashion designers for decades, from Steven Meisel's Versace and Valentino campaigns and the 1969 Jane Birkin film La Piscine to Anthony Minghella's The Talented Mr Ripley, to countless Vogue shoots and pretty much everything Ralph Lauren has done.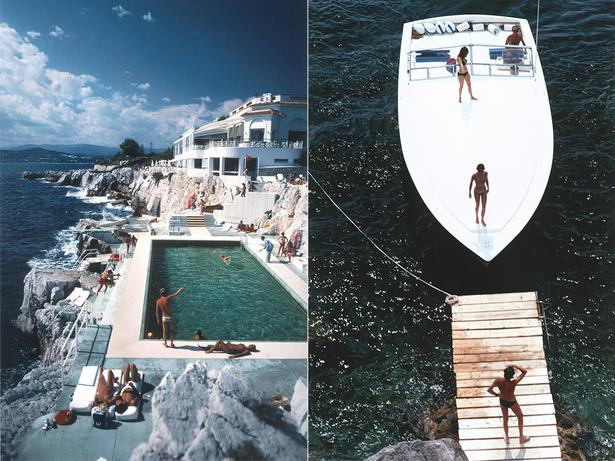 Slim's world was a world of "attractive people in attractive places doing attractive things". His now-iconic first book A Wonderful Time (original copies of which today go for thousands of dollars) gives a rare glimpse inside the privileged enclaves of fabulously wealthy WASPS in Palm Beach, Newport, Palm Springs and the Bahamas, European aristocracy, celebrities and socialites during the 1950s, 60s and 70s.
In his pictures, the sun shines endlessly on immaculately coiffed, tanned, wealthy, white people going about their fabulous lives in beautiful locations. Everywhere you look there are signifiers of wealth and leisure; bright colours, candy-striped umbrellas, pools, palm trees, antique furniture, bourganvillea, white houses, pampered pets, cocktails. Everyone is relaxed, as if they're on permanent holiday. And maybe they are. In The High Life, one of Slim's former assistants recalls that they once spent three weeks hanging around waiting for the clouds to have just the right quality of fluffiness before taking a shot.
READ: Get To Know Street-Style Photographer Dan Roberts
When A Wonderful Time was released one writer in the New York Times called the glamorous lifestyle Slim documented for magazines such as Life, Town & Country and Holiday "repelling" and "decadent" but looking through the images today, they have a simplicity and even wholesomeness that is lacking from, say, a shot of Kim Kardashian on a pink velvet couch in a full Alaia bodysuit.
That's not to say that Slim's photographs were truly documentary — many of them were carefully staged. "I think he was trying to show readers the most dreamy life imaginable, that people didn't have access to," says Fritz. "Even the shots that are staged kind of feel natural. There's something about the background or the way they're looking — it doesn't look like someone spent eight hours choreographing the shot."
The High Life explores, in part, why Slim felt motivated to create this idealised world. A farm boy from New Hampshire, he was often deliberately vague about his background, the reasons for which are partially revealed in The High Life.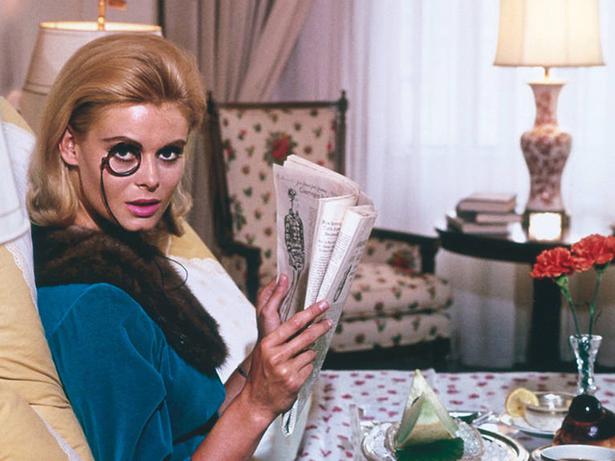 "Monocled Miss" portrait of Renata Boeck at the Regency New York. Photo / Slim Aarons

After joining the army as a photographer during World War II, shooting images of concentration camps, photographing under fire and earning a Purple Heart, he returned to the States looking for a completely different life. After scoring a gig shooting celebrities, Slim used his natural charm and good looks to work his way inside some of the most privileged social circles in the world.

"I think that was his genius, his ability to walk into a room, schmooze, entertain, have a lot of funny one-liners and keep people amused," says Fritz. "For the world of old blue-blood money that he invaded, for those folks to have a charming guy walk into their home and entertain them for a couple of hours, it wasn't the worst thing in the world."

READ: Step Inside The Beautiful Life Of The Chantecaille Cosmetics Family

The list of people he photographed is a Who's Who of the age — Marilyn Monroe, Audrey Hepburn, Clark Gable, Jimmy Stewart, Gary Cooper and Lauren Bacall, socialites like Babe Paley and CZ Guest, the Rothschilds, the Guinnesses, counts and countesses, and "the pope, movie stars and gangsters," in Slim's own words.

"[His pictures] capture young, beautiful people in the prime of their lives, at the height of their beauty. They'll never be like that again, and there's something nice about that," says Fritz. That's something that in decades to come we might come to appreciate about the photos of today's Instagram model-slash-celebrities . . . that is, if we can still remember their names. 

• Slim Aarons: The High Life, screens as part of this year's Resene Architecture and Design Film Festival, on from May 2-19 at Rialto Cinemas.
Share this:
More At Home / Features & Profiles