Makeup Artist Gee Pikinga's Beauty Routine
Daring to own difference is empowering says this talented creative who is speaking out for diversity and mental health awareness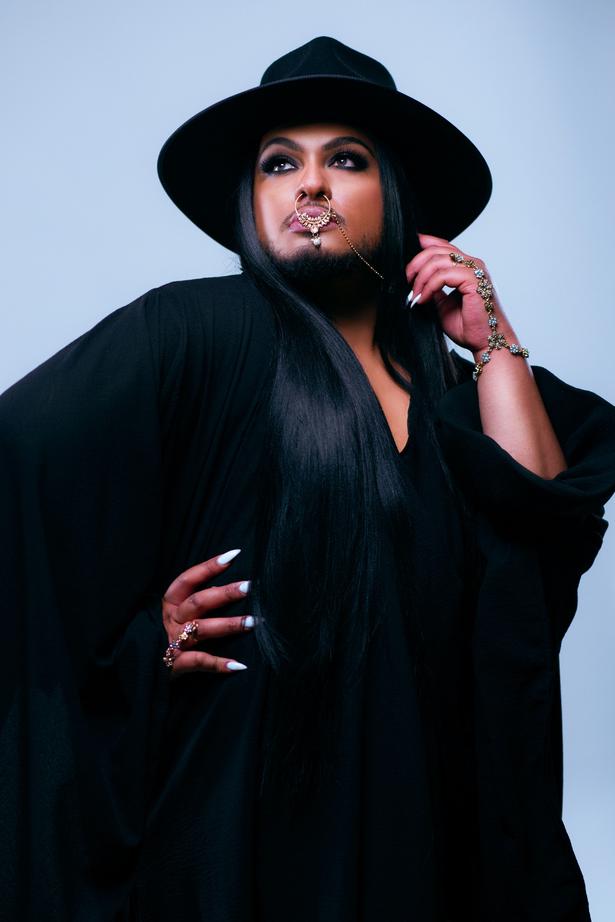 Monday Sept. 16, 2019
Gee Pikinga has looked loud and proud from an early age but knows that being different isn't always easy.

The New Zealand makeup director for Maybelline New York, stylist and hairdresser is non-binary and embraces a stylish appearance including clipped beard and beautifully applied makeup as one way to express this.
READ: Stylist & Fashion Blogger Chloe Hill's Beauty Routine 
Encouraging others to own their identity sees Gee on a panel being held as part of the Atawhai festival and timed around Mental Health Awareness Week (Sept 23-29). Atawhai, a programme of arts events run by cultural change agent Taurima Vibes, aims to promote positive mental health and develop wellbeing and hauroa.
Gee will speak at the Ahurei Atawhai Takatapui session on September 21. The wider festival has programmes running in Auckland until November.
Beauty and style evolution
I believe that fashion is supposed to be aspirational. I was recently told by one of my kindergarten teachers that at playtime, I would do two things: I would either be pushing a doll in a pram, or standing at the dress up box, instructing the other toddlers on what to wear, with one hand on my hip.  I've been a dreamer since I can remember. I have always desired to be different. From inventive home hair colours and piercings at 14. Deconstructing second-hand clothes and designing new and quirky pieces from old woollen sports coats. I have never wanted to wear what everyone else wore. That rings true even to this day. Being a part of the fashion and beauty industry is not a job to me. It is survival. It allows that little child that lives inside of me to come out and play each and every day.
Appearance and identity
I dress how I feel. As an artist, there is no more valuable a canvas than yourself. Expressing one's self through fashion is claiming and affirming your identity. My aesthetic is very androgynous and I like to create conversations around what is fashion for men and women, and challenge these binary perceptions. It elevates your sense of self-worth when you know you are walking in your authenticity. You feel confident and free. And even though my aesthetic is quite dark, I see beauty and romance in all the details. It's poetry in its physical form.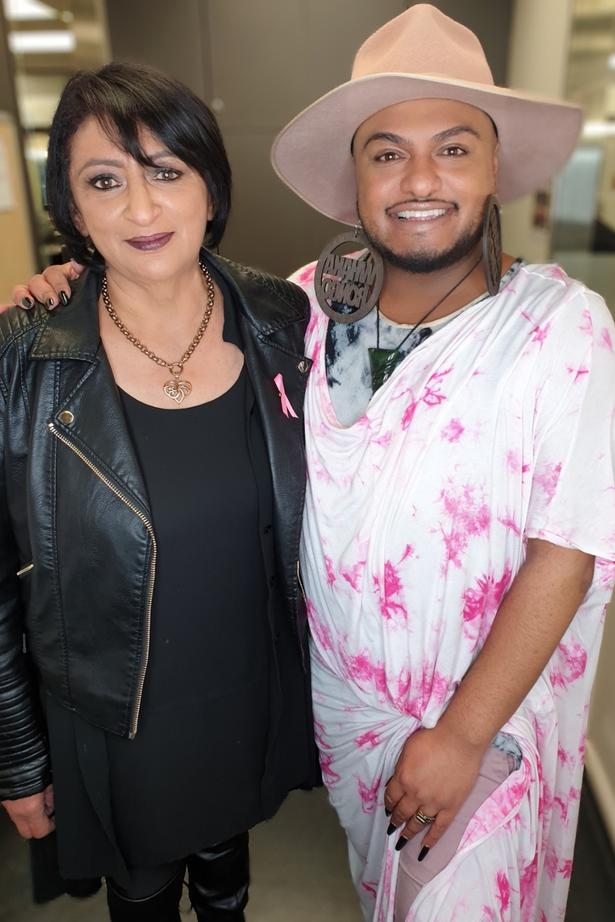 Makeup memories
Growing up I loved to watch my Aunty Nandi and my mother as they did their makeup. My mother had the most meticulously groomed eyebrows and I remember thinking that one day I'd be able to shape mine like hers. She and my aunt would frame their eyes with kajal pencil most days. But it was my mother's penchant for deep plum lipstick that inspired me most. Not many women wore makeup in the community I grew up in, but it was my mother, through her edgy style of dress, makeup and hair blow-waved before she ever left the house, that set the precedent for me. Show up the best version of yourself, every day.
Best and worst looks
I began wearing makeup every day from the age of 15. But growing up in a very conservative town, I was bullied and ridiculed at high school for being "Other". Not only was it hard enough wearing makeup, but the beauty industry 20 years ago wasn't as diverse and inclusive as it is today. It was impossible to find foundation that matched my complexion, so I was either far to grey and ashy, or too warm and orange. Tribulations aside, many would commend me on my bravery most days. So even though it was difficult taking such an affirmative stance at a young age, it was also one of the best experiences I've lived. It was from this point forward that I began to express my truest self, more and more each day.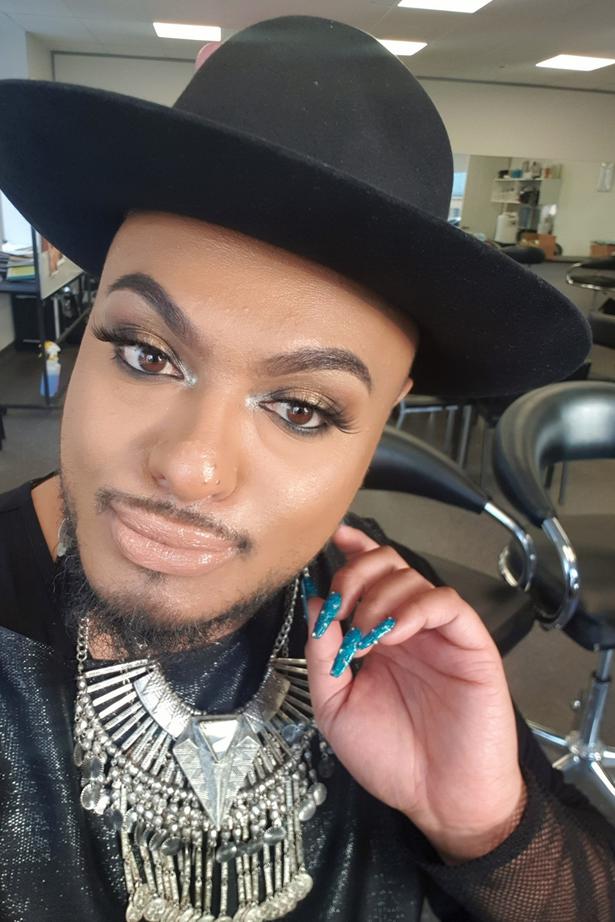 Gee says their personal style has to reflect their mood. Photo / Supplied

Supermarket v going out
Off duty or at work, I wear the same outfits. I'd say my style identity is quite consistent overall. I'm South Auckland raised — if it ain't street, I ain't wearing it. I am extremely fortunate that my wardrobe is a joint passion, curated by myself and my stylist, Lola Pass. She is a visionary; continuously pushing me beyond my own perception of what my personal aesthetic is, by creating one-off pieces she believes are extensions of me. On a night out, I may be a little bit more cheeky, let a garment fall off the shoulder, it all depends on the mood. And every outfit has the hat to match. It's my iconography.

Tricks of the trade
A makeup artist isn't just meant to make people look good. Our job is to empower every person that sits in our chair. To encourage the woman on her wedding day to walk into the room and be the centre of attention. To transform the fashion model that needs to sell an aspirational fantasy through the lens. To re-imagine the actor that needs to leave themselves and embody a totally different persona. The transformative power of makeup is more than skin deep.

Word of advice
What you put under your makeup is more important than the makeup itself.

Daily beauty routine
I cleanse my face in the shower, followed by toner and moisturiser with SPF. At 35, eye cream is non-negotiable. A light conceal to brighten under the eye and maybe a dusting of bronzer would be my zero fuss, fresh face for the day. Micellar water in the evening with beauty wipes to remove makeup, before a full facial cleanse. Glycolic pads to remove dead skin cells and any residue post-cleansing, before night cream and eye cream. 

READ: Theatre Director Benjamin Henson's Grooming Routine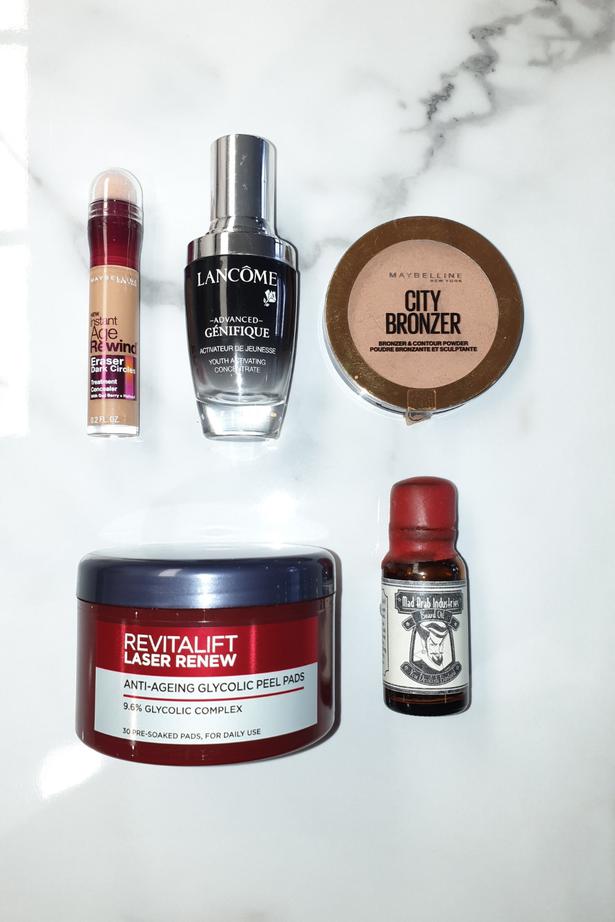 Gee's five favourite beauty products include two picks from Maybelline New York. Photo / Supplied

Five favourite products

1. Lancome Advanced Genifique Youth Activating Serum. This serum is to die for. It has improved the elasticity and moisture balance of my skin, while firming.

2. L'Oreal Revitalift Laser Renew Anti-Ageing Glycolic Peel Pads. Since using these every night, my skin tone has evened out so much. It removes dead surface skin cells that can dull your appearance, for gentle daily exfoliation.

3. Maybelline New York Instant Age Rewind Concealer. This is my absolute MUST HAVE makeup item. Brighten the dark under eyes with this light concealer that is conditioning and nourishing on the skin!

4. Maybelline City Bronzer. Infused with whipped cocoa butter, this bronzer is a game-changer. No more patchy and streaky bronzer and contours. This creamy powder blends flawlessly into the skin and foundation like a dream.

5. Mad Arab Industries Beard Oil. This beard oil conditions your beard while leaving it smelling amazing. If you are not using a beard oil, you need to!

Transformation tip
Beauty is how you feel. If you know that you are going from a day at work to out on the town, use perfume body lotion all over in the morning. As it wears, your skin will permeate it's gorgeous scent all day long. Keep a toothbrush at the office, with eyedrops and your favourite eau de parfum in your purse.

Hair and its care
I have my hair groomed once a week at the very least, by one of Auckland's best barbers, David Tiumalu. A weekly visit to your barber is not uncommon, especially in the Polynesian, South Asian and Eastern community.  Coarse hair types need more care and maintenance, and I hate when my facial hair is looking anything less than pristine. Nothing beats a fresh fade to start your weekend off right.

Treatment to try
I absolutely LOVE my beauty therapist, Cameron at The Cosmetic Clinic, Newmarket. She has me on a course of microdermabrasion and gentle chemical peels that have my skin looking and feeling sensational. 

Beauty to you is… the courage to express yourself freely.

Final say… "Do You Boo"
Share this: