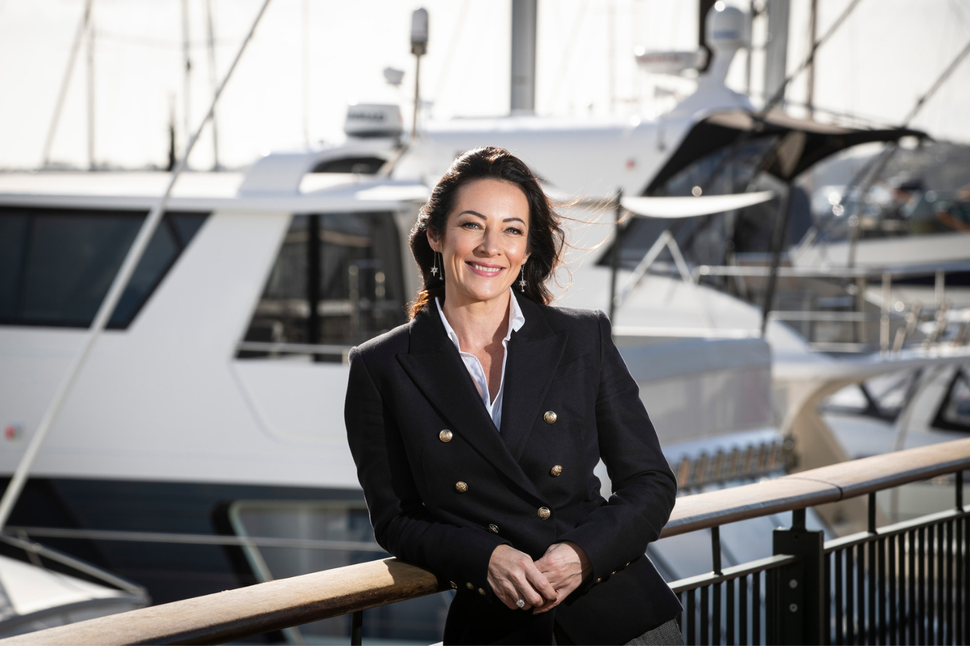 'The Apprentice Aotearoa' Star Kyria Warren's Beauty Routine
The enterprising New Zealander says "time is money" when it comes to her office-appropriate beauty look
Friday June 4, 2021
From selling photocopiers in her early 20s to now running a successful luxury charter company, Kyria Warren is brimming with business savvy. 
Her business, Luxury LAS (Land, Air, Sea) offers a multitude of curated travel experiences catered to those that appreciate the finer things in life, and include everything from bespoke super yacht charters to heli fly fishing adventures through the Southern Alps. 
Confident, purposeful and unapologetic, it's easy to see why she was selected as one of 14 candidates vying for mortgage and real estate mogul Mike Pero's attention on the new season of The Apprentice Aotearoa. 
READ: Actor & Disney Star Xana Tang's Beauty Routine 
"I applied for The Apprentice Aotearoa for the experience. I don't take myself too seriously and I'm always up for the challenge," she says with the kind of self-assuredness that can only come with years of working in the cut-throat sales industry. 
Kyria says she's glad to have made lifelong friends with her fellow candidates — some of whom she's doing business with already. 
While she says she doesn't have a beauty muse per se ("I am me and I just roll with whatever I am feeling on the day, month or year"), she explains that she looks up to The Apprentice Aotearoa advisor Cassie Roma for her ability to command the room. 
"Cassie taught me a lot about public speaking and presenting. Cassie spoke with the intention of teaching us a lesson on how we could improve, and I loved that," Kyria says. 
Watch 'The Apprentice Aotearoa' every Monday at 8.30pm on TVNZ 1.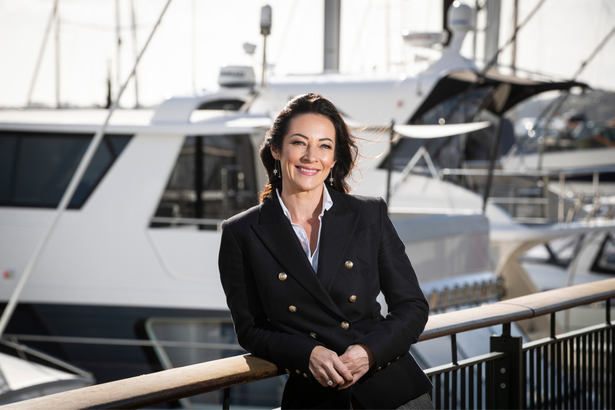 Beauty ethos 
Day-to-day I am a quick and easy beauty regime kind of girl. Time is money so I get it done and get out the door to work. I wear very little makeup aside from when I go to events where I go all out with full glam. I spend more time on skincare to promote a youthful complexion so taking the time to look after my skin is important.
Signature beauty look 
For glam, I love a smokey eye with bronzed skin and something subtle on lips.
Daily beauty rituals 
My daily skincare regime starts with cleansing — I use the Trilogy Rosehip Transformation Cleansing Oil. Next, I apply the Dermalogica Dramatic Skin Recovery SPF 50, a toner, then I start my makeup. Once it's time to take my makeup off I rinse it off with the same Trilogy cleanser from the morning and then I slather on a night cream. I use the Estee Lauder Nutritious Super Chronic Granite Radiant Energy Night Cream Mask. Every third night I might do a full facial using other products.
Hair and its care 
Gosh, my hair routine can depend on the day. Some days I'm out the door with wet hair but it could be a quick bun or a full blow wave depending on what I have on that day.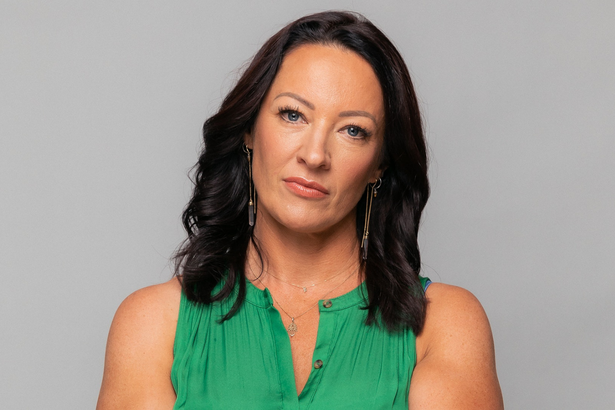 Five beauty favourites 
On set beauty tips 
Kennedy [Anderson] was my apprentice son, he calls me "earth mother". He gave me The Whitening Co. strips which I used in the Apprentice house. They're a game-changer and a confidence-booster, a beauty must-have for sure.
READ: Actor Anna Jullienne's No-Fuss Beauty Routine 
People may be surprised to learn...  I rollerblade (especially with my dad). 
The most unexpected item in my beauty kit is... Rose oil — I use it instead of perfume. 
I invest in my skincare with... Estee Lauder skincare and regular facials. 
My last beauty buy was... Estee Lauder Advanced Night Repair Synchronized Multi-Recovery Complex. 
Beauty is... In the eye of the beholder. 
Share this: