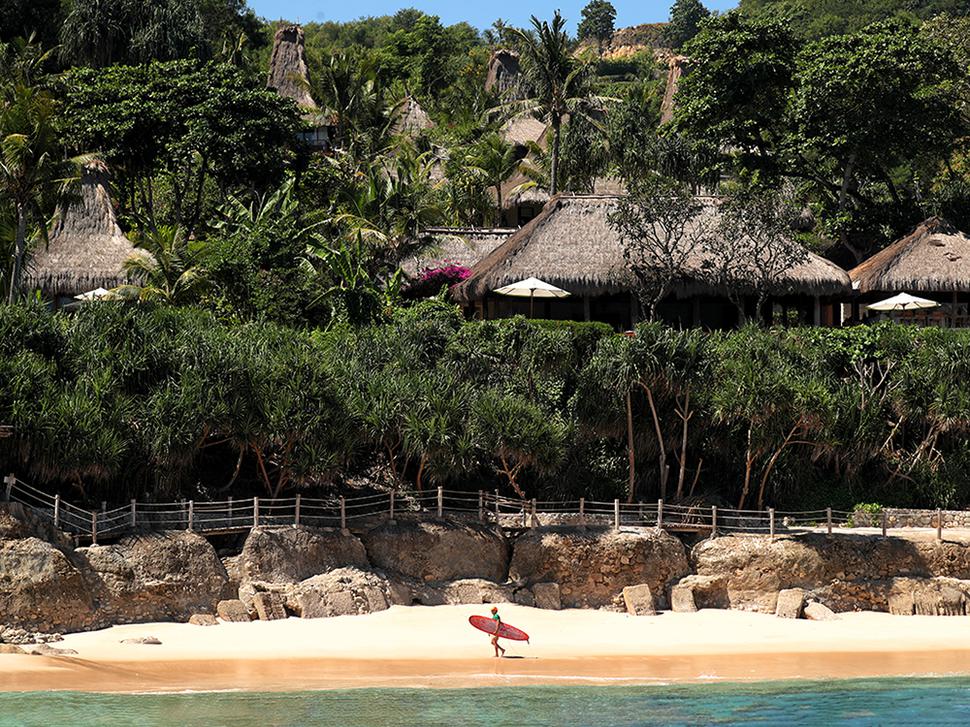 Discover One Of Indonesia's Most Exclusive & Remote Resorts
The visionary behind Nihi Sumba shares his passion for protecting this hidden paradise
Wednesday April 17, 2019
We are at Nihi Sumba — voted the world's number one hotel by Travel & Leisure two years in a row — and Claude Graves is holding court at the bar down on the beach. Dressed in board shorts and a ragged T-shirt with the words 'Primal Surfer' slashed across it, he orders another pineapple daiquiri and lights another cigarette.
A legend in his own lifetime, he is the visionary behind Nihi Sumba — the luxury resort that clings to the bush-covered hills of Sumba, one of Indonesia's most untouched islands. Four hundred kilometres east of Bali, it looks out on to one of the world's best left-hand surf breaks.
That break is why Claude first came here 30 years ago. He and his then-partner Petra had a plan: to build a quality lodge that offered good surfing, diving and fishing. Also on their checklist was that it had to be truly remote and have an interesting culture.
READ: Zoe & Morgan Designer Morgan Sibbald's Bali Inspirations
"We were looking for something that was alternative to what was being offered. We were surfers and skiers: every ski resort has a good place to stay, good food, but dive camps and surf camps were crap, so there was an opening there to do something different. We knew we couldn't be the only ones who would appreciate something like this and still be able to surf.
"The other half of the market is honeymooners and they don't care whether there are waves or not," he laughs. "Nihi Sumba is such a beautiful place. It's an experience-focused project and that's how it all started back in 1987.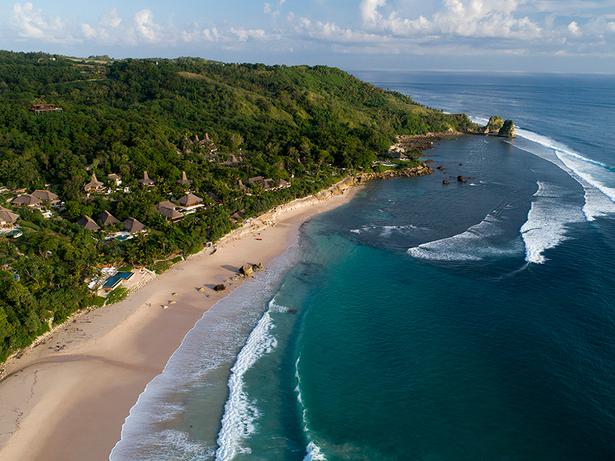 "We formulated the whole plan back in the States, right down to artist's sketches of what it would look like, the beach not too big, not too small, with cliffs ... Remoteness was the key thing and there were five places in the world we were going to check out. We were fully geared up for a round-the-world trip with our tents, sand sample kits — we'd thought of everything. We came through this island for two and a half weeks, and it fitted the bill perfectly so we never got to Mozambique, Madagascar, Brazil and the other places we were going to check out."
The adventurous couple rowed ashore, set up camp where the lodge is today, and started to get to know the local people. "We introduced ourselves, made sure we were well-dressed with slacks — which was ridiculous — and a shirt and collar, trying to be all businesslike — and that lasted about a year.
READ: Chasing A Plate: The Kiwi Couple Roadtesting The World's Most Exotic Local Dishes
"There was nothing here back then. It was pure paradise. It was really spectacular. We were just left on our own really. Now, of course, I know everybody. And the old guys have since told me they thought we were idiots.
"First off, we were talking about a hotel and they didn't know what that was, they'd never been to a town. All they knew was their little place. And they laughed because the land they sold us couldn't be farmed, it was all folded clay. So they thought they had one up on me. But I told them 'This will be something nice and your children and your grandchildren will be working here' and that's what exactly happened. And they've all done well."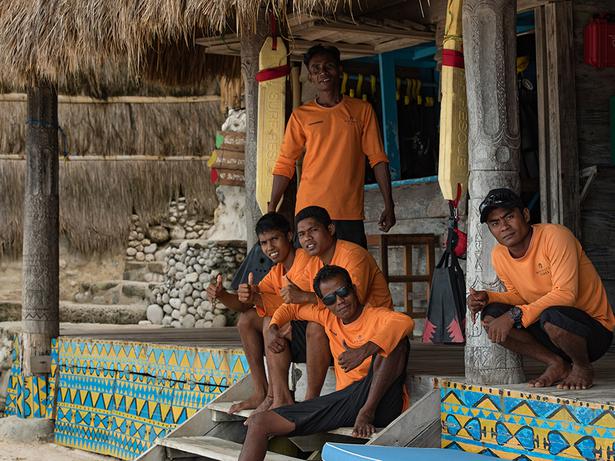 Today, 30 years later, that "worthless piece of land" is a multimillion-dollar resort, now owned by American mogul Chris Burch (partner of fashion designer Tory Burch) and global hotelier James McBride. Claude sold it a few years ago, ready for new challenges, but not before carving off a point of land where he now has a handful of villas he rents to friends.
Nihi Sumba attracts elite travellers — there was a Jenner wedding last year, the Beckhams have holidayed here — thanks to the handful of private villas nestled in beautiful gardens, the beachfront restaurants, exquisite food and impeccable service, the pampering, watersports, golden beaches, the chance to explore off the beaten track, the incredible luxury in incredible remoteness. Yes, Nihi Sumba offers all that luxury resorts offer, but it offers so much more. At its heart is a respect for the culture and people of Sumba.This is thanks to Claude and Petra who, right from the start, were driven by a need to protect the island and its people.
READ: Meet The People Behind Cape Town's Most Interesting Wines
"When we first came here, I tried to talk sense about very simple things to the parents of the children — better foods, diets — people were starving to death here. They were going into the forest and chopping up roots in the drought years, it was horrible. Foreign aid was sending thousands of sacks of rice every month to this whole region, to the point where farmers became dependent on it and stopped farming. I kept telling them 'This is not like an endless food chain, keep farming, grow your own stuff and sell it'. It was getting nowhere."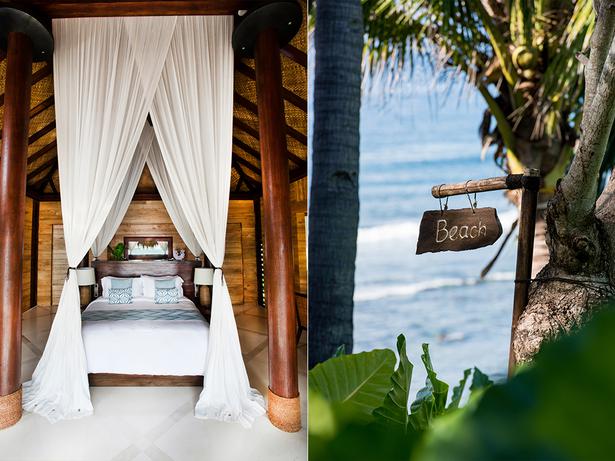 Claude and Petra went on to form The Sumba Foundation which is committed to reducing poverty on the island. Donations from hotel guests directly fund projects and, over the years, donors have personally become involved in helping to implement change. The Foundation now works with the likes of the World Health Organisation and provides humanitarian aid through village-based projects, such as improving water quality and lessening the effects of malaria.Claude's vision to use the lodge as an economic engine for the island came true, providing work in and outside the resort, and ultimately helping to improve living conditions. The Graves then focused on education.
"It's taken years and we now have three teachers on the island who teach English. The children walk for miles once a week to attend class," explains Claude of the newly-built school that guests from the resort can visit, and join in the classes.
"The goal is pretty simple. Just teach them English so when new hotels do start opening here they can have first crack at the jobs. They'll need the skills. That's the hardest skill to teach. When we first started here, no one spoke Indonesian or English for about seven years. I had an English teacher here every day teaching, while I was building and my wife was teaching housekeeping and cooking. I don't think new hotels coming in are ever going to make that effort. They'll start to bring in experienced staff from Bali — and when that happens it's just not right for the people on this island not to have priority for the jobs. But if they don't have the skills, it's not good."
Now Claude's aim is to teach computer skills. "Everybody knows about the importance of the future of their children. When I talk to the old people, I talk about future generations. When there's talk of buying or leasing land, I say 'Go ahead and blow it on a pig or whatever. But you have to think about you, your wife and your kids, and your grandkids, and this really resonates.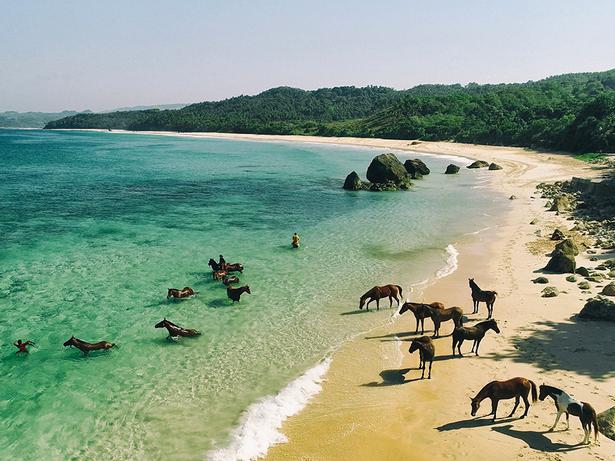 We also helped introduce contraception; men were against it, women were all for it — so we had to do it in a clandestine way. Really, the husbands didn't know. All the staff listened to what Petra and I had to say and none of them had huge families — and now all their kids are through school, they're in the upper echelons of Sumba with smaller families, kids in schools, nicer homes… they lead by example; they have stature."
Claude is now working on a master plan for the island which he is presenting to the government. It looks at everything from infrastructure to pollution to the certification of tourist drivers and guidelines around homestays.
"We're pushing for the government to do zoning so it doesn't get too over-developed with hotels, and to make sure they all support the foundation and offer jobs to locals. You have to try."
READ: Bali: Yoga Paradise Found
Today he's spent the day talking to environmentalists — "picking each others' brains". The biggest concern right now? Pollution.
As we sit looking down the pristine beach and out to the crashing crystal clear waves, one can only pray Claude and his ongoing vision can protect this unique slice of paradise.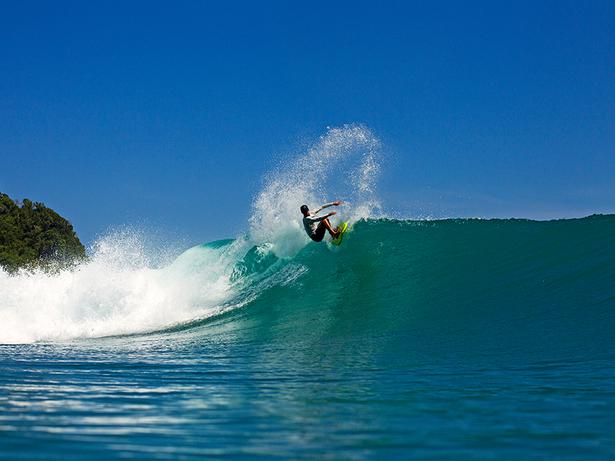 HOLIDAY SNAPSHOTS
A handful of never-to-be-forgotten experiences from Nihi Sumba
• We walk across the tarmac, through Sumba's airport and into our waiting van. It's a two-hour drive to our destination. The cross-island road is under repair and weaves its way through an island life that takes you back in time the further you travel. Originally the island was covered in sandalwood forests that filled the air with their sweet aroma. Indeed, this was a source of trade for centuries.
READ: A Tropical Oasis Of Calm In Bali
• I've lost track of time. How many hours have passed? The pages of my book are damp and smeared with sunblock. I pull myself up from the giant day bed, take two steps, and plunge into the private infinity pool just feet from our villa. The cool water washes over me. I lie under the water looking up to the dazzling sun and blue sky. This is where I've been all morning. Lost in bliss.
• We head out on a sunset horse ride. There is no-one, just us, the golden untouched sand stretching into the distance and the sound of breaking waves. I love that this is what I'm doing. Right now. In this moment. Warm air on my arms. My body relaxed and at ease. I haven't been on a horse for years, but that doesn't matter. I laugh out loud and shout, "Let's race!" before digging
my heels into my willing pony.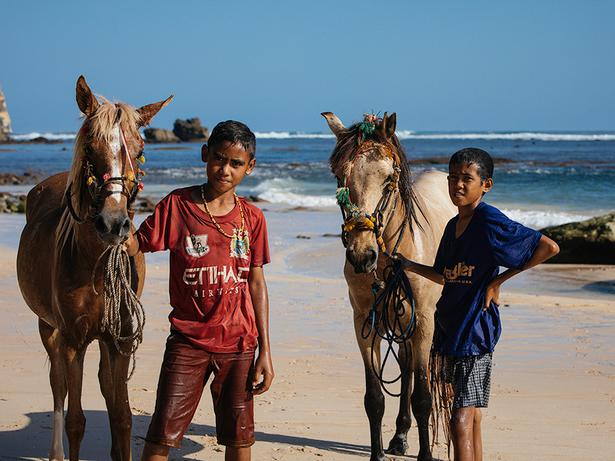 • We're sitting in a tree hut. In white robes. Eating a barbecue lunch. Below us waves break on rocks, the water clear as crystal. Again, there is no-one else. This is a private bay. We are in the middle of our day-long spa experience (yes, that's a day of spa experiences). Already we have had every part of our bodies exfoliated, oiled, pummelled and soon we will glide back up to our outdoor massage beds and finish off the afternoon with even more pampering.
READ: The Best Places To Travel Solo & Explore The World Alone
• The safari-style jeep bounces over the dirt roads, weaves past buffaloes pulled along by their nose rings, through a village where the streets are lined with people; a dark heavy energy emanates. It is a funeral. The buffalo will be killed in honour of the dead. Traditionally the number of animals killed added prestige — buffalo, dogs, pigs, horses were slaughtered to accompany the departing soul to the afterlife. In recent years, this has been discouraged with the number of animals being killed limited.
• A breakfast of fresh fruit and yoghurt is washed down with coffee. We sit, hypnotised, watching the waves from the famous Occy Break roll in. "I'm going to give it a go," he says, and books a surf lesson. Within the hour he's riding his first-ever wave. For the rest of the day he's buzzing.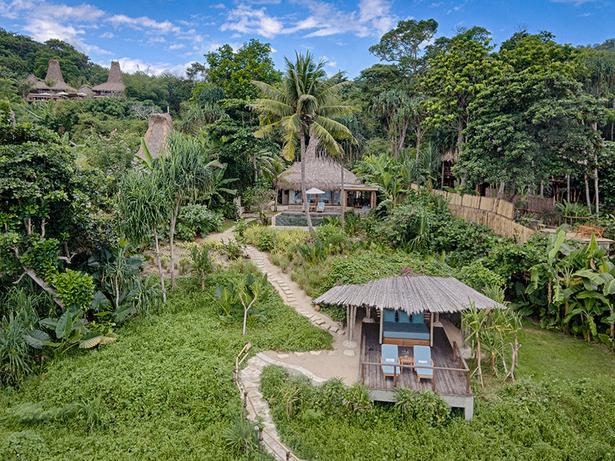 Find a handful of private villas nestled in beautiful gardens. Photo / Supplied

• Maxi meets us at the gates of the hotel. A Sumbanese local, he leads us cross country, over dry hard ground, through rice fields, past barking dogs, skinny horses, wide-eyed children, adults on their way to the local "doctor", grazing rotund buffalo, past traditional villages where the houses have traditional high-pitched roofs (to house the spirits). It's good to be out of the hallowed grounds of the hotel and, as we walk past rice fields, we talk to Maxi about life as a local, the challenges of getting ahead in a culture steeped in tradition, and how he has to buy his father-in-law 70 buffalo rather than save for a house.

• Every child has a special book bag that shows they come to class. Their cute smiles are irresistible as they sing songs and chant the alphabet in English. This is the future. The new classroom has been built by the Sumba Foundation. There are no walls, we sit on the sandy floor. Afterwards we all go down to the beach to collect plastic and rubbish. And sing more songs.

READ: Where To Find The Top 50 Bars In The World

• The white curtains around our four-poster bed hang from at least 30 feet up, reaching high into the Sumbanese-style roof. The only sound is the gentle whirl of the fan, gently wafting the curtains. Sunburnt shoulders are soothed by the cool white sheets.

To find out more about Nihi Sumba, visit Nihi.com.
Share this: