Rising Star Teeks Ahead Of His First Headline Performance
Te Karehana Gardiner-Toi aka Teeks will perform his first headline show in New Zealand, with a heartfelt debut album on the way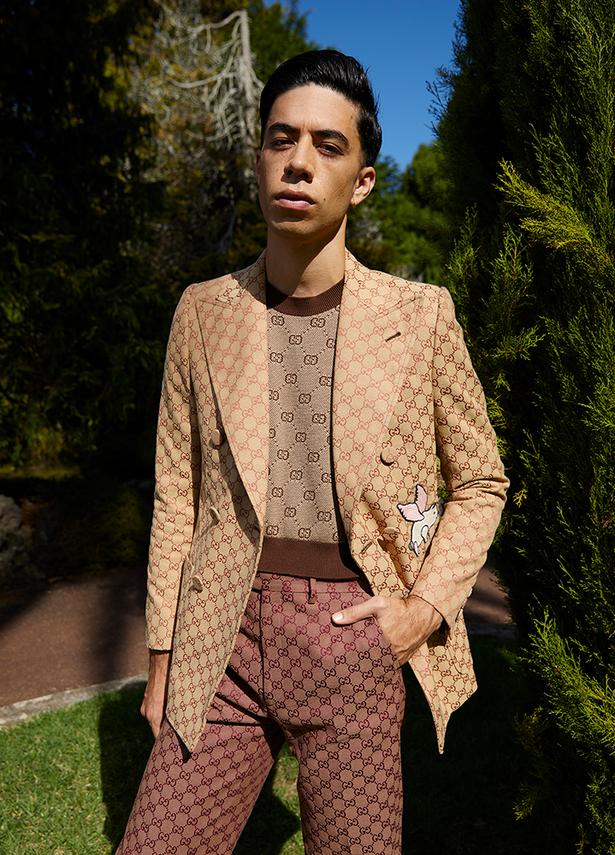 Wednesday March 20, 2019
Te Karehana Gardiner-Toi is rattling with nerves. But who could blame him? The soul singer, known as Teeks, will perform his first headline show in the country next week with the Auckland Philharmonia Orchestra backing him up. 
"I'm freaking out," he says of the upcoming performance at the Auckland Town Hall. "I only get to rehearse with the orchestra the day before so I have no idea what it's going to sound like yet. You just never know how people are going to respond."
EXCLUSIVE: Watch this unreleased video of Change by Teeks recorded live at St. Pancras Old Church in London. The EP is now available on vinyl and the first release will be available for purchase at his Auckland Philharmonic Orchestra show next week at the Town Hall.
The 25-year-old is rising star is already well on his way to big stage status following the breakthrough success of his debut EP The Grapefruit Skies in 2017.
A four-track nugget of gospel and grooves, it was nominated for a Taite Music Prize, a Silver Scroll, and won Teeks Best Maori Artist at the Vodafone NZ Music Awards that year — he'd also been nominated for Breakthrough Artist of the Year and Best Soul/R'n'B Artist.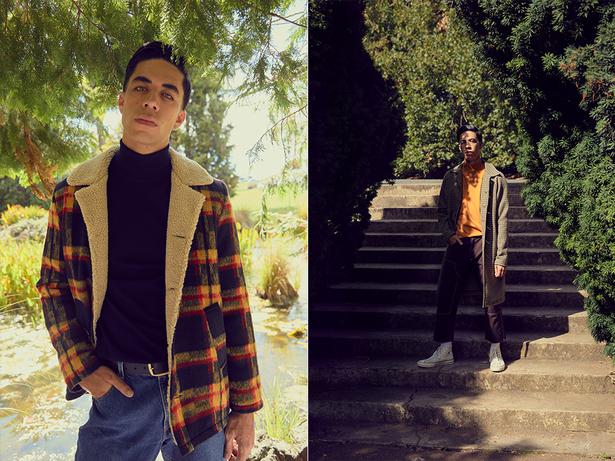 Fans around the country have been anticipating his deep, velvet voice and soul-warming lyrics across a full-sized set - Teeks admits is due to not having quite enough material until now.
He will play brand new songs specially arranged with the APO on the night, a few of which were tested last weekend when he performed at the Womad Festival in New Plymouth. The arrival of his full debut album is promised for later this year.
READ: The Inimitable Marlon Williams On His Mercurial Year
"Some of the songs have an orchestral vibe, so I think will work well. It will be beautiful to hear the orchestra and give the audience a taste of what's to come," says Teeks. 
"I've matured a lot since my first EP and I think it shows in my songwriting. The new music is somewhat melancholic, and I'm a sucker for ballads. The record will be another level of personal."
Surprisingly, Teeks only came to music later in life. He grew up immersed in the sounds of waiata and kapahaka in Tauranga and then later when his family moved to Rotorua but says he was never interested much as a kid.
"My dad's a songwriter and writes songs mostly in Te Reo Maori for kapahaka groups and schools. He was really into Bob Marley, Elvis Presley, and Stevie Wonder which was always humming in the background at home but I didn't really take any notice back then."
His parents were both teachers so the family moved around, next to Opononi and then Doubtless Bay in Northland, when Teeks hit his teens. In high school, he formed a band with friends and entered the Smokefree Rockquest and Pacifica Beats which sparked a love of songwriting.
READ: Pop Superstar Troye Sivan On His Rise To Fame, Coming Out & New Album 'Bloom'
After studying a music course at Unitec in 2013, Teeks started teaching Te Reo Maori at Unitec and took part in Pao Pao Pao, a Maori mentoring programme that fosters aspiring rangatahi Maori artists with the help of prolific Maori musicians.
Rob Ruha, Seth Haapu, Maisey Rika, and Tama Waipara all celebrated Teeks who says their guidance was significant: "It had a huge impact on me. I looked up to them growing up and still do today. They encouraged me and set me on my path."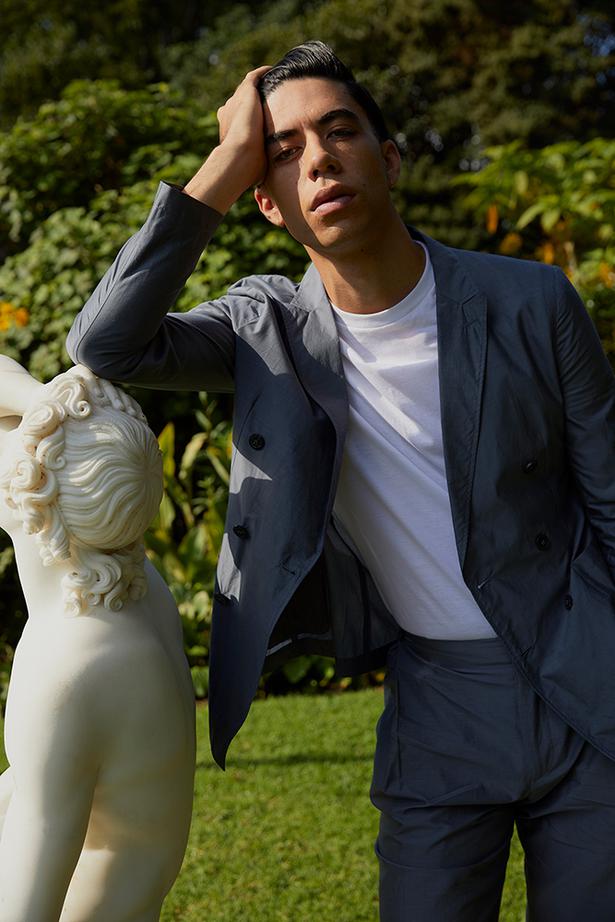 Those connections turned out to be crucial to the making of his debut EP. Tama Waipara secured Creative New Zealand funding and Teeks went to New York to record the first two songs with producer Jeremy Most — producer and personal partner of acclaimed American soul singer Emily King.
The resulting work, The Grapefruit Skies deals with themes of love and loss but wasn't finished straight away. Teeks returned home to face a hard time with his family. His mum's sister passed away, as did his grandfather.
"I was there for it all, from when we found out they were sick till they the day they were gone," he says.
"At the time, I didn't know what I was doing with my life. I didn't have a job and I didn't know where I was living. It was a big gap in my music but if it wasn't for those experiences I wouldn't have written those final songs."
The EP's title represents the colour the sky turns during sunset — "It was a dream state I would go to, to see those people again that I had lost."
Talking about his emotions is not something he's often comfortable with; Teeks describes himself as introverted and shy.
"I find it too difficult to talk to people about stuff I'm going through, but music is my outlet. Once a song is out it's like a big weight off my shoulders and I can let those feelings go," he says. "If I'm able to help someone else through something it's an amazing feeling."
READ: Meet The Captivating Welsh Musician Cate Le Bon
Given his new platform, Teeks says he feels a responsibility to share Maori language in his music, but only when he's got it right.
"I've grown up singing in Maori and it's another feeling alltogether. Writing in Te Reo Maori is such a different art form. I know Maori songwriters who are incredible. I hope I can get to that point one day but at the moment I'm just rolling with what's coming out.
"I'm a big believer that songwriters are vessels for things that come from elsewhere. The inspiration is like a tap on the shoulder and can come out fluidly.
"When it doesn't, it's as if you're not the right person to write that song. It's for someone else to deliver."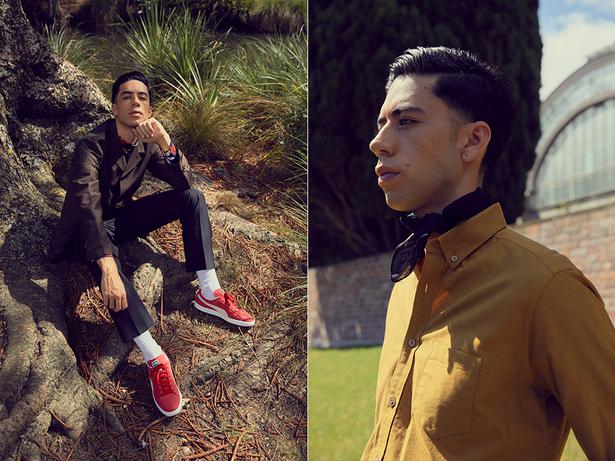 (From left) Teeks wear a Prada top, coat and trousers, Puma sneakers; Barkers shirt, Saint Laurent bandana. Photo / Mara Sommer

• See Teeks headline his first New Zealand show with the Auckland Philharmonia Orchestra at Auckland Town Hall on March 28, part of APO's Session Series presented by Hallertau Brewery. Tickets available from Ticketmaster.co.nz.

Photographer / Mara Sommer   Fashion Director / Dan Ahwa   Grooming / Sophy Phillips from Common People   Photographer's assistant / Josh Szeto   Fashion assistant / Rosie Herdman

STOCKISTS: Barkers (09) 634 4100, Checks Downtown (09) 336 1717, Converse.com, Deadly Ponies (09) 216 5427, Emporio Armani Armani.com, Gucci (09) 368 1138, Levis (09) 309 0319, Mrporter.com, Prada (09) 366 7121, Puma.com, Rollas.com.au, Working Style (09) 358 3010.
Share this: