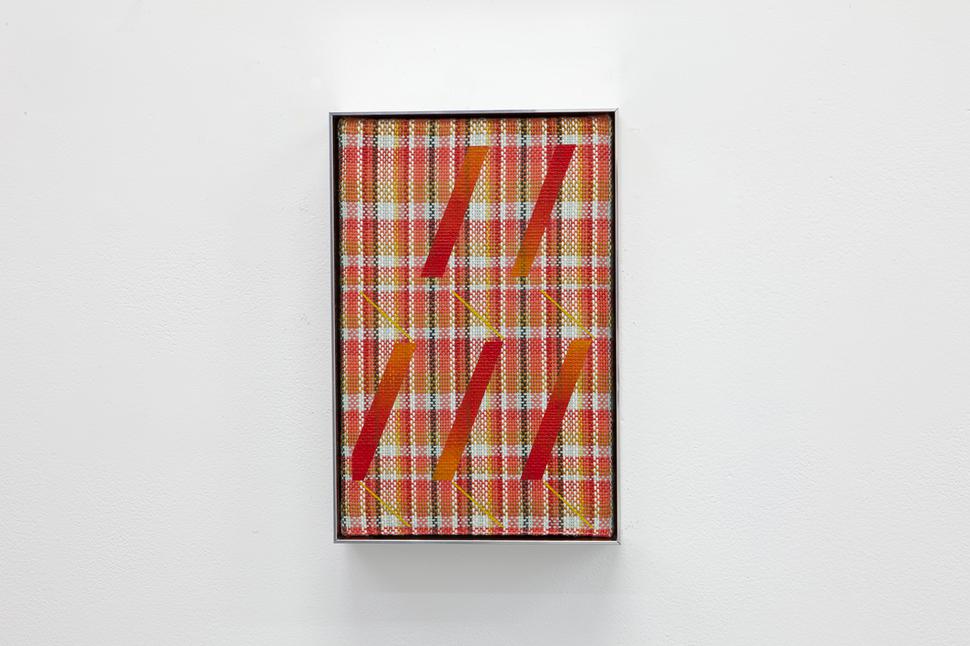 The Painter Mapping Handwoven Canvases With Luminous Patterns Inspired By City Lights
Craft meets fine art in Tia Ansell's intricate, near-fluorescent weavings
Sunday Feb. 28, 2021
Tia Ansell has been enthralled by weaving since she was a child.
But it was a trip to South America — famed for its rich weaving history — that sealed the deal.
"When I was 12 we went to Peru. We visited a weaving co-operative in the Andes where Quechua women wove and had workshops — this was my first experience of weaving culture."
But not her last.
Weaving is the basis for the 25-year-old's fine art practice, which sees her handweaving her own surfaces before applying oil paint in restrained shapes that follow the grid-like patterns of the weaving, a process that requires patience and restraint.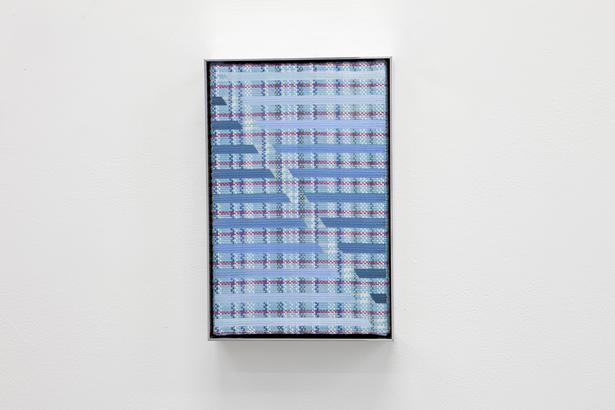 Tia Ansell weaving. 'Dover', 2020, acrylic on cotton, wool and bamboo. Photo / Supplied

Influenced by the art movements of Constructivism and Bauhaus, both of which champion abstract, austere and geometric art, Tia also brings craft to the mix in her stark, textural and vibrant works.

The New Zealand-born painter and weaver has been on a roll since graduating with an honours degree in fine arts at the Victorian College of Arts in 2018, with several successful shows under her belt, multiple awards, and a studio in the Fitzroy Town Hall supported by the Yarra City Council.

READ: Meet Ayesha Green, The Artist Unearthing The Language Of Flowers

Her work stands out for its materiality, colour and her unique process, which involves weaving her canvases from either cotton, wool, bamboo or silk.
In her first year of art school, Tia built her own loom.

"You can weave between anything really, a couple of wooden dowels do the job."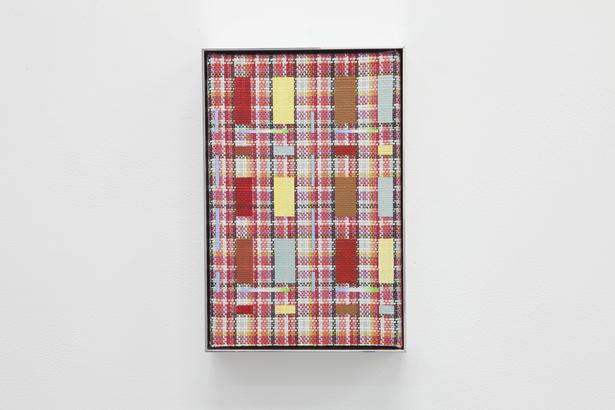 Tia Ansell weaving. 'Nicholas', 2020, acrylic on cotton, wool and bamboo. Photo / Supplied

But by her third year, wanting to weave more technical patterns, Tia purchased a four-shaft table loom.

The size of the loom directly affects the size of the work; in this case, Tia was only able to create weavings just under a metre wide.

"Colour choice is key, as the different threads sit so closely together they tend to blur the colour or sometimes even create another one."

Once her weaving is complete, Tia paints a gel medium on the surface to seal the fabric, which protects the weaving from degradation, moths and sunlight.

Then she can begin her painting — which is often an exercise in restraint.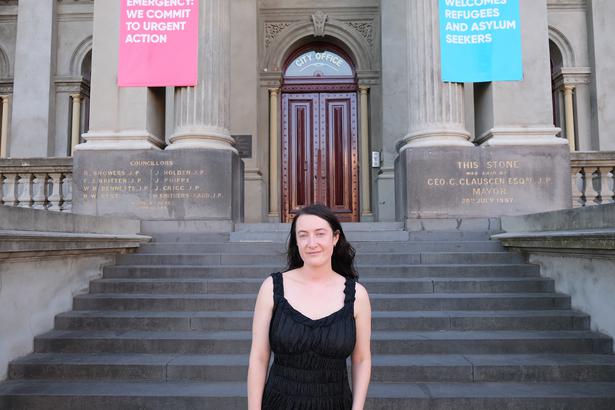 "I simplify my paintings, as the weavings are complicated. I put limitations on both mediums so one practise doesn't dominate the other. I can't imagine painting on a plain white background. I think the materiality of the surface is just as important as the painting."
Her paintings follow the grid and the tension of the weaving, and are often hard-edged and graphic. Her current body of work uses vibrant, almost fluorescent colours, gradients of blue, green and orange inspired by the city lights and advertising signs around Melbourne.
READ: Anna Dickie's Art Collection Reflects A Life Well Travelled
Her Auckland Art Fair works were inspired by the architecture and scenes around the suburb of Collingwood.
"I start with a drawing — it could be a window, a building, or a pattern that exists in a landscape. Then I assign numbers to each pictorial element, forming my own code, before deciding on the colours for each thread. It's not random, it's the result of mapping the landscape and repeating the pattern."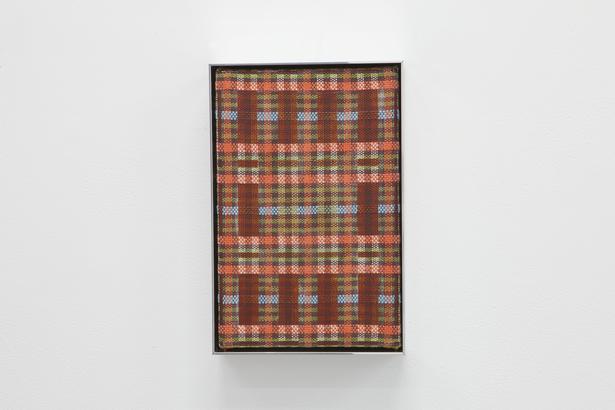 The inspiration for the metal frames came from her journey from Colombia to Ecuador on the Majlis Travelling Scholarship, following the path of prolific American weaver Sheila Hicks.
"Due to their fragile nature, there aren't many museums that hold old weavings, but while I was in Ecuador I saw objects and weavings displayed in metal trays. In the past trays were made to hold weavings, so this inspired me to frame my weavings with a similar metal."
Tia's latest work takes it up a notch with a larger scale — up to 1.4 metres in width, the result of a larger six-shaft loom that was gifted to her.
"A friend of a friend got in contact with me about a lady named Mona, who had recently passed away and wondered if I was interested in her loom. She was a significant weaver in Melbourne and really supported younger artists. I reckon the loom is 1940s, and when it was given to me it was wrapped in newspaper dated in the 1980s so I suspect it hasn't been touched for 40 years! I named one of the works after her."
• Tia's botanical paintings will appear at the Suite Gallery stand at the Auckland Art Fair, Feb 24-28.
Share this: