Wedding Hairstylist Brooke Mann Shares Her Bridal Hair Tips
The Auckland-based stylist and creative director of Hare & Hunter offers up sage advice for brides-to-be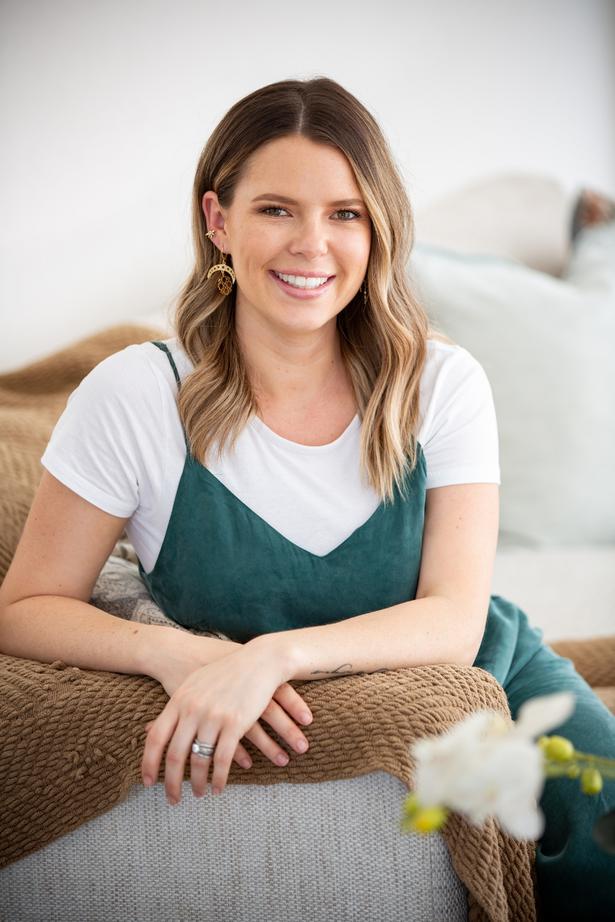 Wednesday April 10, 2019
Trusting someone with your bridal beauty look is a big deal, which means selecting a hair stylist isn't a decision to be made lightly. For stylists, it's certainly a balancing act — making a bride look like the best version of herself without deviating too far from her natural look. But it's a challenge that Hare & Hunter creative director Brooke Mann takes on with gusto.
The senior stylist and colourist crossed the Ditch for love three years ago, following a 12-year stint as a hairdresser in Sydney's top salons, and later for herself in her studio in Manly.
After building a solid client base in Australia, the thought of having to start again in Auckland was daunting.
READ: 9 Of The Most Memorable Movie Wedding Dresses
"I had no idea how I was going to build clientele from scratch. I was introduced to a friend of a friend who landed a job with a wedding blog. She invited me to an end of season vendor party where I met a few stylists who passed on work they weren't able to do," Brooke says.
"These brides would book me six to 12 months out from their wedding and in the meantime require a cut and colour. But they often stayed on as clients after their wedding," she says.
"It just made sense: the wedding industry was my ticket into building my business from the ground up."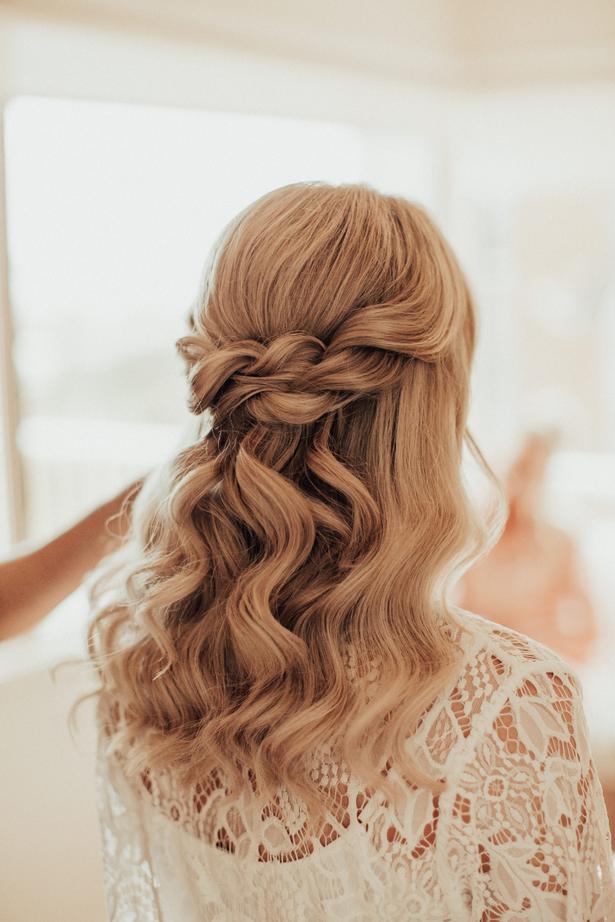 What started as a backstop soon became Brooke's career focus, with countless Kiwi brides having sat in her stylist's chair, including Hannah Laity, who wed All Black Beauden Barrett earlier this year.
Brooke muses her favourite part of the job is making people feel good about themselves, saying she looks forward to the moment "when the bride or bridesmaids look in the mirror and are like: 'Wow! I can't believe that's my hair!' It's such a cool feeling. I once had a mum burst into happy tears because she'd never felt so beautiful."
READ: How To Choose The Right Celebrant For Your Wedding
This level of pay-off doesn't come without preparation and Brooke advises brides book their stylist at least six months out. This allows enough time for quoting, to discuss references and to plan a trial.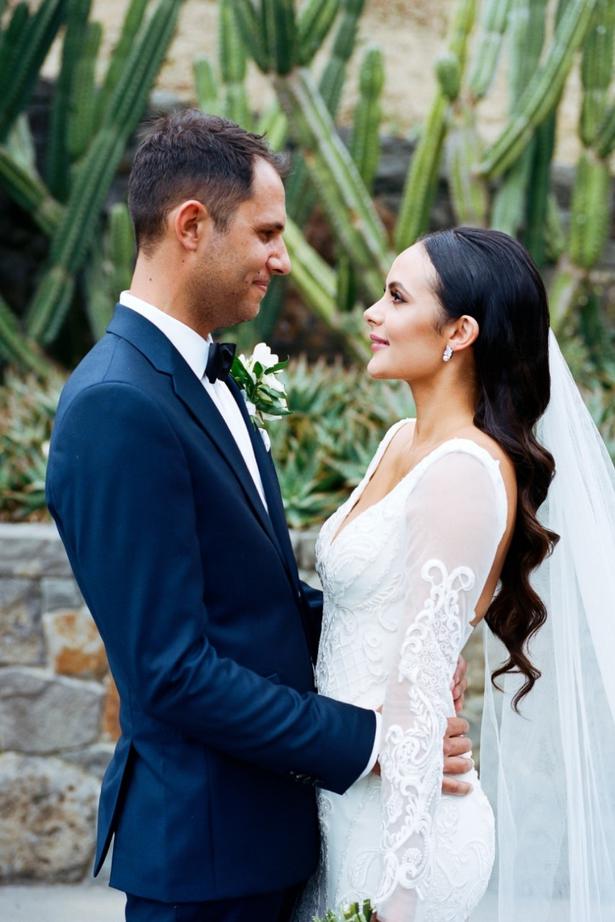 A hair trial is a crucial step, Brooke explains, as it provides an opportunity to discuss a bride's chosen hairstyle and dress neckline.
"Not only does it help you picture what your wedding day style will look like, but it gives me a feel for what your hair is like, so on the day I already know what products and hot styling tools I'll need," she says.
READ: Viva's Definitive Bridal Beauty Countdown
It's also an ideal time to glean expert advice on how to maximise your wedding day hair. "I use this time to recommend whether you need to get anything done that will improve your chosen hairstyle — it may be adding a few highlights to add dimension to an intricate up-do, or taking some weight out of the hair to achieve lighter, beach-ready waves," says Brooke.
As the big day can be stressful, she has advice for brides: "if you're getting overwhelmed, take a breath; drink some champagne. Do whatever you have to chill out, and then try being kind to everyone around you. Don't let the 'production' of the day get to you — remember you're there to marry your best friend".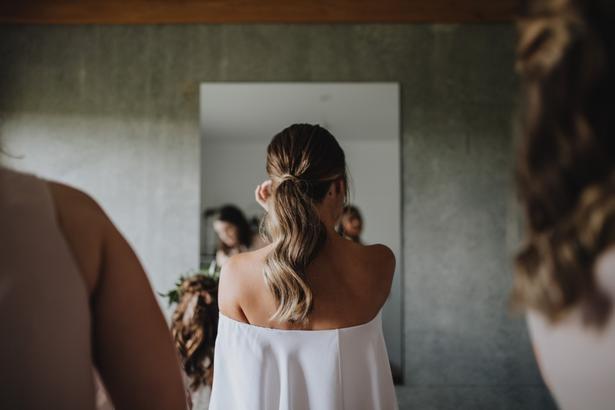 Brooke already has brides in the diary for nuptials in July 2020, and says she's preparing early by keeping a watchful eye on next year's bridal hair trends.
These change from year to year, but Brooke claims 2019 brides have opted for three styles in particular. "Ponytails have come through strongly this season, which is a fun take on the bun. Glamour waves are my favourite hairstyle to create and will be around forever. Plus a bun with a braid is real a crowd favourite," she says.
Next year's brides take note: "my style prediction for next season is the sleek low bun," Brooke says.
BROOKE'S TIPS
Brooke shares her top five tips on how best to prep your hair for 'I Do'.
SIX MONTHS OUT: "Make a game plan with your regular hairdresser. Be warned: if you want to change the colour, allowing only one appointment for a total hair transformation just won't cut it."

THREE MONTHS OUT: "Start scheduling in regular Olaplex treatments. If you're someone that struggles with breakage, I can't recommend Olaplex enough. Three months should be plenty of time to help strengthen and fortify the hair follicle, resulting in healthy hair on W-Day."

TWO WEEKS OUT: "I recommend booking your final colour appointment two weeks out from the wedding. I find colour settles nicely after a few weeks, and if there's any error made there's plenty of time to fix it. For someone doing a regular grey touch up, a week out might be enough."

THE WEEK BEFORE: "Please don't use a hair treatment the night before. Treatments can be so heavy on the hair and really weigh it down. So unless your stylist has asked you to, it's best to avoid that kind of stuff a few days before your wedding."

THE NIGHT BEFORE: "Personally, I prefer to work with day old hair. I ask my brides to wash their hair the night before, so I'm not working with super slippery fly-away hair on the day."
Head over to Hareandhunter.com or follow Brooke on Instagram: @hareandhunter
Share this: