Designers In Lockdown: Catching Up With Ruby Creative Director Deanna Didovich
The designer shares what's been keeping her motivated and how the Ruby team is evolving to successfully navigate Covid-19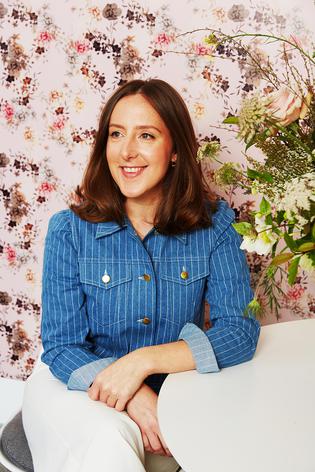 Adaptation is a key aspect of resilience, and for many brands and designers attempting to weather this pandemic, it's also a key aspect to survival.
For the team behind beloved New Zealand fashion label Ruby, this meant throwing themselves into planning mode as soon as Covid-19 response level 3 was announced, two days ahead of moving into level 4.
With so many facets that contribute to the day-to-day running of the label, there was no one-size-fits-all approach. "Our biggest thing was how it was going to work for us at Ruby, and how working at home was going to roll out," says Ruby creative director Deanna Didovich.
This involved envisioning how the production team, for example, could keep doing its job which normally involves working with suppliers and travelling around picking up fabric and supplies from various locations.
"We began thinking about how things were going to work in this new world," says Deanna. "So, it was a busy time."
The designer herself has managed to work within the current constraints quite successfully, she says, by transporting what she describes as "basically my entire office" into her spare bedroom at home in Auckland.
READ: Designers In Lockdown: Catching Up With Wynn Crawshaw
"I'm on the computer for a minimal time — most of the time I'm working with my fabrics, samples and patterns, so it was a little daunting thinking about how I was going to work from home but I've really enjoyed it. Within Ruby we've been working as a really tight unit and things have been going well, it's been a lot less disturbing than we thought it would be."
Like many of us, the Ruby team is staying motivated and connected with regular virtual meetings, and Deanna explains an unexpected silver lining is that the drastic changes have prompted them to start thinking in different ways.
"The ideas we're talking about, implementing and putting into action are quite exciting," she says, "And [are] things that would not have come about had this situation not arisen. So, that's quite inspiring and we're just rolling with it."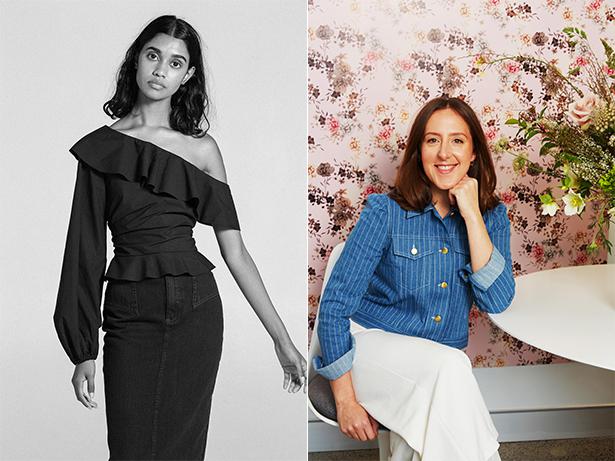 Feeling less precious has allowed the team the freedom to throw a bit of caution to the wind. "I've definitely had to let go of a few things," laughs Deanna, "but it's fine."
One of the challenges brands face during this time is how to stay connected with consumers in an authentic way. As a label that stakes much of its identity by the community that surrounds it, Deanna says the Ruby team has been overwhelmed with the support of its customers — or 'Rubettes' as they're nicknamed.
READ: How To Organise Your Wardrobe In Lockdown
This engagement can be seen in Ruby's social media presence, which points to the online sewing classes the company is offering; hosts Instagram takeovers with the likes of Rebecca Dubber and Polly Markus; and has featured writing from Zoe Walker Ahwa.
The sewing classes in particular have seen enthusiastic uptake as people are at home, often with more spare time, and want to learn new skills.
"It just went absolutely crazy and it's so cool to start to see the pieces that people make with the patterns."
This brand loyalty and visibility has also translated into steady online sales, which is no mean feat given Ruby isn't shipping until we go back to level 3 next week.
Just before lockdown, Ruby launched its autumn/winter 2020 collection Incandescent. "It literally went into store the week before it shut down, so it was probably the most bizarre collection launch we've ever had," laughs Deanna, "but I absolutely love the collection and we've had a great response."
Inspired by a trip to Copenhagen last year, Incandescent draws on the way the Danes hunker down in winter — lighting candles, spending time with family and focusing on work/life balance. That concept has more relevance right now than even Deanna intended, and the collection features Ruby signatures like great knitwear, denim and prints.
READ: Isolation 101: Fashion Designer Emilia Wickstead On Her Lockdown Distractions
While at home, Deanna has also been working on a new sleepwear collection for the brand which will include loungewear, and the next spring/summer, resort and swimwear collections.
"For me, what's been quite inspiring is just working in this new way. I have been really busy but it's been so nice to spend an afternoon just being able to think through some ideas — working at a bit of a slower pace."
The creative director loves to draw as part of her design process, an aspect that sometimes gets waylaid in the office, so has been focusing on research and drawing in lockdown.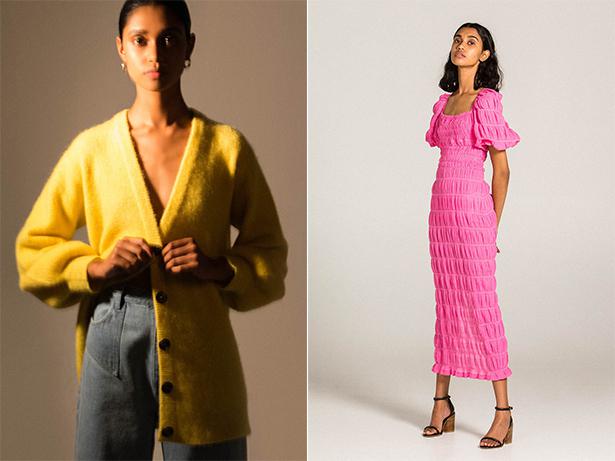 Ruby's autumn/winter 2020 collection Incandescent, available for pre-order at Rubynz.com. Photos / Guy Coombes

It's an unprecedented time for all of us, and for the Ruby team this is a chance to reevaluate and re-familiarise themselves with what its customers will want after this is over.

It can also be looked at as a chance to start afresh in some aspects, says Deanna, and rethink the collections, how they're being released, and focus even more on where and how clothing is being made, and what materials are being used.

READ: 25 Of The Most Fashionable Films For Some Sartorial Escapism

For the fashion industry as a whole, she says, banding together will be a crucial aspect of survival. Collaboration is a familiar process for the brand — last year, Ruby and designer Kate Sylvester joined forces to form Mindful Fashion, an initiative aimed at helping our local designers implement more sustainable practices.

Being able to come together and share ideas as a unit is important, she says. "A group of people has so much more power in their voice than one."

Outside working hours, Deanna is an avid cook and has been enjoying more time in the kitchen. She's been trying out various recipes and cites Polly and Texas-based Australian model Nicole Trunfio as two of her favourite food lovers to follow on Instagram.

She's also been getting crafty, learning how to knit for the first time. "I feel like I've nailed the basics… I've got a long way to go," she says. "I'm still knitting small squares but it's very therapeutic for me, that repetitive process, so I'm quite proud of myself."
Share this: